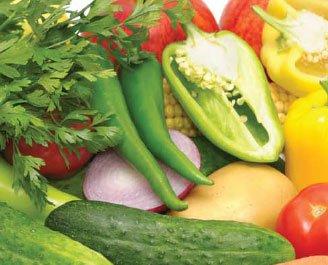 The HEAL Cities Campaign Focuses on Improving Residents' and Employees' Health
Francesca Wright is a special projects consultant for the Cities, Counties and Schools (CCS) Partnership and can be reached at cescaw@comcast.net.
---
While California grapples with a recession and record state budget deficits, the obesity epidemic is quietly adding weight to the problem. A recent study published by the California Center for Public Health Advocacy (CCPHA) found that the cost of obesity and physical inactivity climbed to $41 billion in 2006, nearly double the amount reported in 2000.
Cities play a central role in reversing the trend toward sedentary behavior and high-calorie diets. General plans and zoning determine a community's walkability by incorporating sidewalks, safe street crossings and connectivity between residential neighborhoods and frequent destinations like schools and stores.
Another CCPHA study found that people who live near an abundance of fast-food restaurants and convenience stores, rather than grocery stores and produce vendors, have a significantly higher prevalence of obesity and diabetes — regardless of income levels. When a farmers market or grocery store is closer than a fast-food restaurant, people are more likely to make the healthier choice.
In 2004, the League passed a resolution encouraging cities to embrace policies that promote healthier lifestyles and communities. Two years later, the League adopted a second resolution to work with the Institute for Local Government, Center for Public Health Advocacy and Cities, Counties and Schools (CCS) Partnership to develop resources for cities seeking to adopt health-promoting polices. The Healthy Eating Active Living (HEAL) Cities Campaign was launched as a major component of the effort supporting these resolutions.
Using surveys and interviews, the HEAL Cities Campaign found that elected officials and city staff are very interested in community incentives for healthy eating, employee-wellness policies and land-use practices that support healthy lifestyles. In response, the campaign developed sample resolutions and collected existing policies in these three areas (available online at www.HEALCitiesCampaign.org).
The Connection Between Land-Use Decisions and Health
Cities' land-use decisions around planning, zoning and infrastructure investment directly affect residents' health by determining such factors as access to everyday physical activity such as walking and biking, availability of open space for recreation and close proximity of healthy food choices to residential areas.
Cities throughout California are using their General Plan update process to respond to the obesity epidemic. Some cities are including a separate health element in their General Plan, while others are adding health goals and policies in various General Plan elements. Approximately 30 cities have added health goals and policies to their General Plans. For example:
Anderson's Health and Safety Element (2007) includes a public health section that addresses physical activity through mixed-use, transit-oriented and infill development, and access to parks and recreational trails;
Richmond has drafted a community health and wellness element that includes a walkability standard for parks and open space;
Azusa's General Plan (2004) contains a number of integrated, well-illustrated elements, including a chapter on the built environment that prioritizes walkability, street connectivity and mixed use; and
Watsonville's General Plan (2006) contains new health goals in several elements, such as helping convenience stores to offer fresh produce, providing bus access to grocery stores and working with local organizations to support nutrition and exercise-related activities, the farmers market and community gardens.
Policies That Support Employee Wellness
As employers, cities can model wellness. By offering healthy food at meetings and in municipal facilities and vending machines, cities promote health. Cities can provide staff with opportunities and incentives for short paid physical activity breaks, local bicycle transportation options and work force wellness activities.
When encouraged to use pedometers, workers are more apt to choose the stairs instead of the elevator and increase the distance they walk daily. Short bouts of physical activity (five to 10 minutes) improve mood, prevent cardiovascular disease, and increase mental agility
and productivity.
Cities throughout the state are implementing a variety of such programs. In Duarte, City Council Member Louis Gaskin has helped launch a 10-minute "Instant Recess" exercise break at city council meetings to raise heart rates and energize participants. The cities of Brentwood, San Jose, Baldwin Park and Chula Vista all have vending-machine policies that limit the percentage of high-calorie, high-fat, low-nutrition foods. Chino's award-winning program to get employees moving uses local art exhibits to make city stairwells more attractive and includes a competition with prizes for using the stairs instead of the elevator.
Promoting Healthy Food Access
Cities can support local agriculture and bring healthy food to residents by including farmers markets and community gardens in their General Plan and zoning code. They can also limit unhealthy food around schools and in neighborhoods with overconcentrations of unhealthy food outlets. Some cities are considering recognition programs to highlight "healthy checkout" lanes in grocery stores and healthy meals on restaurant menus.
In addition, cities are implementing policies that promote access to healthy food. For example, Escondidoadopted a zoning amendment to make vacant land available for community gardens. Sacramento's Front Yard Landscape Ordinance allows diverse urban landscapes, including fruit and vegetable gardens, in front yards; and San Francisco allows community gardens on park and recreation sites.
The City of Los Angeles imposed a moratorium on any new fast-food outlets in South L.A. while simultaneously launching a package of economic initiatives for healthy food retail projects.
How to Get Started
Join the HEAL Cities Campaign. Visit the website at www.HEALCitiesCampaign.org or contact campaign staff at (510) 302-3387 to learn about available training and resources. Cities that are ready to take action can download, adapt and adopt a HEAL resolution from the website.
---
This article appears in the February 2010 issue of Western City
Did you like what you read here? Subscribe to Western City
---