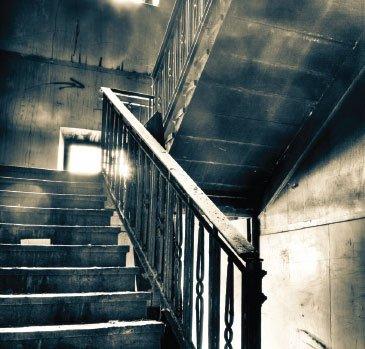 Health and Safety Receiverships: An Effective Code Enforcement Remedy in Tough Times
Dean J. Pucci is an attorney and Superior Court receiver for the law firm of Jones & Mayer. He can be reached at djp@jones-mayer.com.
---
Many cities in California are facing unprecedented budget crises and must make difficult decisions about which services to cut and which to preserve. These challenges are compounded by decreasing home values, large numbers of foreclosures and the general financial pinch that increasingly result in property owners' and/or occupants' inability — or flat-out refusal — to comply with local agency code enforcement efforts. In response, cities are calling on city attorneys and city prosecutors more frequently to find remedies to address code enforcement issues as cost-effectively as possible.
Code enforcement cases typically come to the enforcement agency's attention in one of three scenarios: owners and/or occupants who refuse, are unable or cannot be found to comply with local enforcement agency's orders to abate substandard conditions.
Triaging your agency's enforcement efforts and problem properties is critically important. The remedies that may have been standard operating procedure for your agency during the past 10 years may no longer be the most effective in terms of producing results or financial viability. The enforcement tool you choose must be implemented with an eye toward properties and property owners being required to pay for their own cleanup. These tools include:
Administrative citations;
Criminal prosecution;
City/county-initiated abatement, initially performed at a cost to the agency;
Civil nuisance litigation, including temporary restraining orders as well as preliminary and permanent injunctions;
Foreclosure/bank-owned property enforcement programs, which impose fines but provide no assurance of abatement;
Conservatorships, which under state law can be sought by a public official;1 and
Public guardianship, under which cases can be referred by a public agency without guarantee of acceptance or qualification.
These enforcement tools can be effective and appropriate under certain circumstances. However, they tend to be costly and provide little assurance of abatement within a reasonable time frame. Thus, local government agencies are often turning to alternative enforcement tools that provide a better guarantee that properties will be brought into compliance and maintained. This article focuses on health and safety receiverships as a model remedy.
About Health and Safety Receiverships
A health and safety receivership is a legal process through which title to a piece of real property is temporarily taken from the owner and placed with a court-appointed officer: the receiver.2 These receiverships are used primarily for:
Abandoned and substandard properties where the owner has a history of noncompliance with a local enforcement agency's orders to abate; or
Situations where emergency circumstances are discovered that pose immediate threats to health and safety.
This is a dramatic, immediate, comprehensive and systematic process that virtually eliminates slum housing and/or habitually substandard properties at no expense to the referring agency/prevailing party. It also visibly communicates to the community that the agency is taking cleanup action and protecting residents and tenants who have been subjected to dangerous conditions by absentee or recalcitrant owners.
How It Works
Who or what are the typical candidates for health and safety receiverships?
Packrats and hoarders; owners who cannot properly care for the property because of advanced age or disability; referrals from police and/or fire departments; properties requiring forced tenant/owner relocation; properties with illegal construction/occupation; multi-unit/apartment complexes; fire-damaged properties; properties with drug/nuisance abatement issues; bank-owned/abandoned properties; redevelopment agency properties.
What is the legal authority for appointing a health and safety receiver?
Legal authority is provided by the California Health & Safety Code sections 17980 through 17992, specifically sections 17980.6 and 17980.7.3
Who can ask the Superior Court to appoint a health and safety receiver over property?
The local enforcement agency, a tenant or tenant association or organization.
What is the receiver's specific legal authority?4
The receiver takes full and complete control of the property, including:
Managing and paying expenses of operating the substandard building;
Obtaining cost estimates for necessary repairs/rehabilitation;
Entering into contracts with contractors to perform necessary repairs;
Collecting rents and income from substandard building and using such rents to pay for repairs;
Borrowing funds to pay for repairs;
Relocating tenants and providing relocation compensation; and
Much more.
If a city's/county's rules/regulations or traditional code enforcement process provides (or requires) a lengthy notice, hearing and appeal, must these procedures be followed first?
No. Health and safety receivership "remedies shall be in addition to those provided by any other law."5
What are the rules related to grounds for issuing a notice to repair or abate for health and safety receiverships?
Only the existence of a building is required; it can be residential or commercial, abandoned or occupied.6
Any local ordinance that is "similar in nature" to either the grounds found in the California Health & Safety Code section 17920.3 or the California Building Code can be used as grounds under the notice to determine violations, virtually encompassing all of the city/county-adopted codes related to code enforcement and property maintenance.
The conditions present must be "so extensive and of such a nature that the health and safety of residents or the public is substantially endangered."
How much time must the city/county give to repair or abate?
A "reasonable time."7 What constitutes a reasonable time depends on the facts and circumstances presented by each individual property.
What happens when a property owner fails to comply with the Health and Safety Notice to correct violations?
"The enforcement agency may seek and the court may order the appointment of a receiver for the substandard building pursuant to this subdivision."8 Once the "reasonable time" to repair/abate has expired, the only remaining notice requirement to owner/recorded interests, prior to filing an ex parte emergency application/petition, is the minimum three-day notice that the city/county must give to the owner that it intends to file the petition.
Can immediate family members, friends and other relatives assist in the process of obtaining a receiver?
Yes. Frequently family members and friends have exhausted most remedies and welcome assistance. They can even sign declarations in support of the city's petition.
What happens if a property has negative or minimal equity? Can a receiver still be appointed, and how can the receiver borrow money?
A property's title profile, ownership or equity status have no effect upon whether a property meets the qualifications for appointment of a receiver. Title profile and equity are relevant to the receiver in assessing how to obtain the funds to accomplish the scope of work under the receivership and to the court in ordering super-priority status to the receivership certificates.9
Does the city need to adopt an enabling ordinance to authorize the use of receiverships?
No.10 A city does not need to adopt any type of enabling ordinance to access the enforcement remedies provided in the Health & Safety Code.
Have courts upheld a receiver's discretion as it relates to whether to demolish, rehabilitate or vacate properties?
Yes. Most recently, in Santa Monica, the court appointed a receiver over substandard residential rental property and authorized the receiver to contract for demolition of the property over the owner's objection, in a case where the property had a long history of unsafe and unsanitary conditions in violation of local building codes.11 The California Supreme Court upheld the receivership and also upheld the lower court's decision and direction to the receiver to demolish the residential structure.
Is the city or county responsible for supervising the actions of the receiver or responsible for actions the receiver takes?
No. A receiver is an agent and officer of the appointing court.12 As an officer of the court, a receiver is not an agent of any particular party to the action, but represents all persons interested in the property.13 Property in receivership remains under the court's control and continuous supervision.
Can we recover our attorney's fees associated with asking the court to appoint a health and safety receiver?
Yes. The "prevailing party" in an action to appoint a receiver "shall be entitled to reasonable attorney's fees and court costs as may be fixed by the court."14
Putting the Burden Where It Belongs
Many local agencies are seeing an increase both in code violations and recalcitrant attitudes on the part of property owners and occupants. Even the courts have recognized that it frustrates code enforcement efforts and rewards noncompliance if the city has to bear the fees it incurred as a result of a property owner's recalcitrance.15 Instead, using code enforcement tools that require property owners to reimburse the city for its legal fees "induces compliance with the city's regulatory authority."16
Health and safety receiverships offer an aggressive, effective remedy for substandard property that puts the burden and cost of abatement where it belongs — on those who created the blight and/or are responsible for the property.
---
Footnotes:
[1] Cal. Probate Code §§ 1800, et seq.
[2] Cal. H & S Code §§ 17980, et seq.
[3] California Rules of Court, Rules 3.1175 through 3.1184 further provide procedures for the appointment of a receiver on an emergency ex parte basis.
[4] Cal. H & S Code § 17980.7© (4).
[5] Cal. H & S Code § 17980.7 (g).
[6] Cal. H & S Code § 17980.6.
[7] Cal. H & S Code § 17980.7.
[8] Cal. H & S Code § 17980.6.
[9] Title Ins. & Trust Co. v. CA Develop Co. (1915) 171 Cal. 227, is the leading California case on issuing receiver's certificate with priority over existing liens. This case allows receiver's certificates to take precedence over prior lien holders "whenever the court finds them necessary to carry out the primary object of the appointment which is the care and preservation of the property."
[10] Cal. H & S Code §17980.7 (g) ("these remedies shall be in addition to those provided by any other law").
[11] City of Santa Monica v. Gonzalez (2008) 43 Cal. 4th 905.
[12] People v. Stark (2005) 131 Cal. App. 4th 184.
[13] Security Pacific National Bank v. Geernaert (1988) 199 Cal. App. 3d 1425.
[14] Cal. H & S Code §17980.7 (c)(11) (emphasis added).
[15] City of Santa Paula v. Narula (2003) 114 Cal. App.4th 485 (emphasis added).
[16] Id.
---
About Legal Notes
This column is provided as general information and not as legal advice. The law is constantly evolving, and attorneys can and do disagree about what the law requires. Local agencies interested in determining how the law applies in a particular situation should consult their local agency attorneys.
---
This article appears in the October 2011 issue of Western City
Did you like what you read here? Subscribe to Western City
---