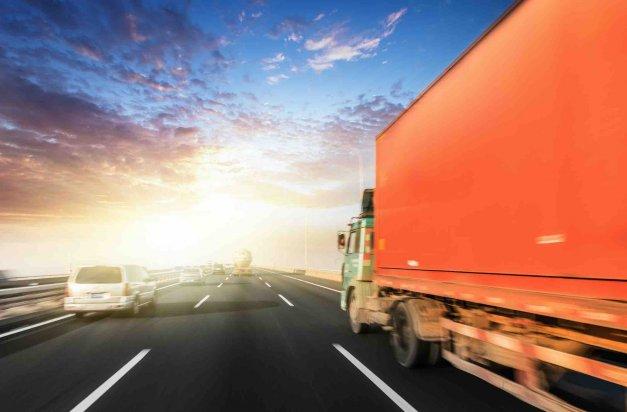 Help Keep Bigger Trucks Off Our Roadways
Cindy Mills is California regional director of the Coalition Against Bigger Trucks (CABT) and can be reached at cmills@cabt.org.
---
Special interests in Washington, D.C., have pushed for years to make longer and heavier tractor-trailers legal. While trucks play a vital role in our state's economy, state and local leaders know that bigger trucks would cause additional damage to our roads and bridges and make our highways more dangerous. We need your help to prevent bigger trucks from operating in California.
Industry Pushes for Bigger, Heavier Trucks
Several bills debated in Congress in 2015 would have increased the size and weight of trucks. One bill would have increased the national truck weight limit from 80,000 pounds to 91,000 pounds, and other legislation called for longer double-trailer trucks, called "Double 33s." Members of Congress listened to their constituents, who opposed this legislation, and rejected both bills.
Proponents of bigger trucks, however, show no signs of backing down. Bigger-truck proponents are lobbying for longer double-trailer trucks – 91 feet in length – as well as heavier trucks again this year. FedEx CEO Fred Smith testified in support of Double 33s at a February 2017 hearing conducted by the House Transportation and Infrastructure Committee. These trucks would increase profit margins for his company at the expense of highway safety.
Increasing Highway Safety Concerns
A 2015 U.S. Department of Transportation (USDOT) report delivered to Congress in early 2016 recommended that Congress not approve heavier or longer trucks. According to USDOT, Double 33s need 252 feet to stop — 22 feet farther than the stopping distance of double-trailer trucks on the road today. To make matters worse, USDOT also found that double-trailer trucks have 58 percent higher out-of-service violation rates than single-trailer trucks. This is a critical finding because an Insurance Institute for Highway Safety (IIHS) study published in 2016 found that a truck with any out-of-service violation is 362 percent more likely to be involved in a crash. (Vehicle safety inspectors and other law enforcement officials use the out-of-service criteria, which define certain conditions that pose an imminent hazard to safety, to order the driver and/or the commercial motor vehicle out of service. An out-of-service violation removes the driver and vehicle from the roadway until the violation is corrected.)
Heavier trucks tend to have a higher center of gravity because the additional weight is typically stacked vertically. Raising the center of gravity increases the risk of rollovers. Triple-trailer trucks are more likely to experience trailer sway and the "crack-the-whip" effect.
Damage to Bridges and Other Infrastructure
According to USDOT, heavier and longer trucks would have negative impacts on infrastructure. Increasing truck weight limits to 91,000 pounds would adversely affect more than 4,800 bridges and incur up to $1.1 billion in additional federal investment. Furthermore, proposed 97,000-pound trucks would negatively affect over 6,200 bridges, incurring up to $2.2 billion in additional funding.
USDOT found that longer double-trailer trucks would require nearly 2,500 interstate and other National Highway System bridges to be posted with weight limits or face further damage, costing up to $1.1 billion in immediate bridge strengthening or reinforcement.
Express Your Opposition
Please write or call your U.S. senators and your U.S. representative and tell them you oppose bigger tractor-trailers on California highways. Copies of the League's letter of opposition as well as a sample letter are available on the League website at www.cacities.org/Policy-Advocacy/Federal-Priorities-and-Issues under "2017 Federal Letters and Background Papers." For additional information, contact Cindy Mills, California regional director for the Coalition Against Bigger Trucks (CABT), at cmills@cabt.org or visit the CABT website at www.cabt.org.
---
This article appears in the September 2017 issue of Western City
Did you like what you read here? Subscribe to Western City
---