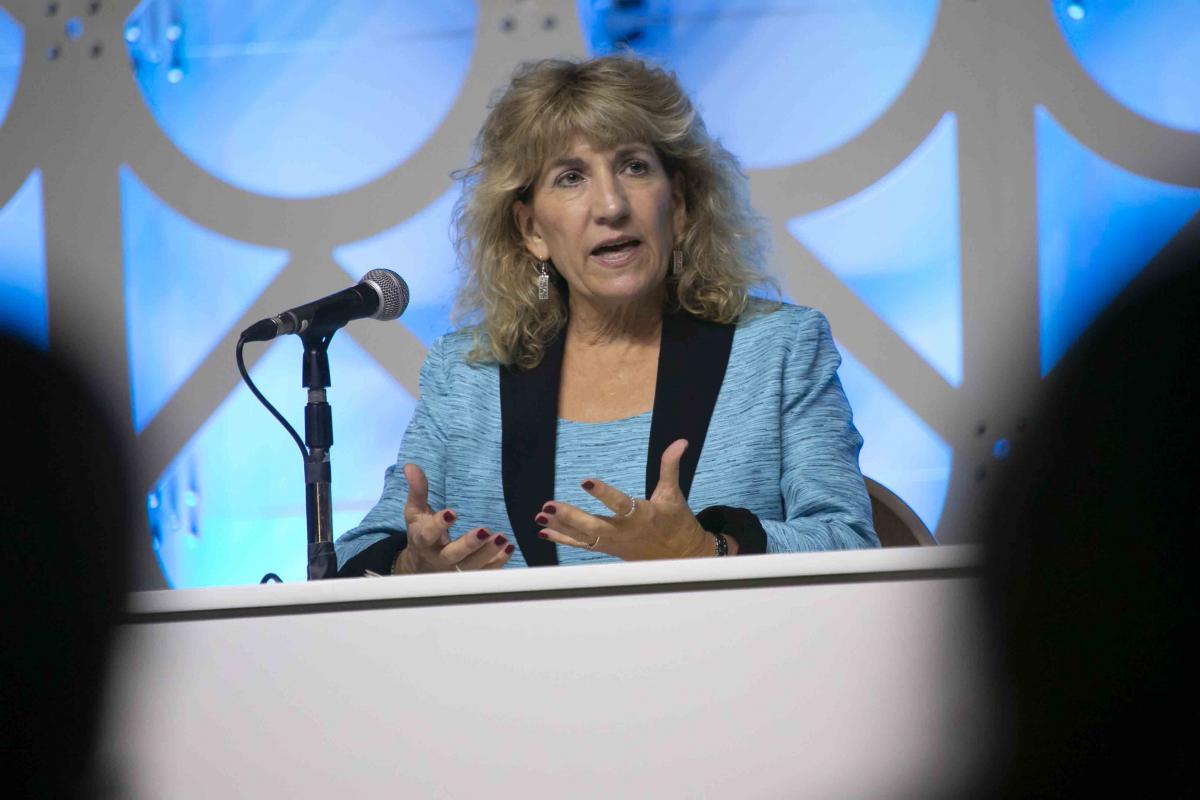 Hindsight may be 2020, but 2021 gave city leaders a new vision for the future
One year ago, I penned my first President's Message in Western City magazine. I shared my thoughts about the issues we as city leaders face in a time of unparalleled challenges and uncertainty. I talked about the herculean efforts of city leaders over the previous year and touched on the emotional toll that coping with adversity can take on all of us.
In that article, and in my first address as your President at the League of California Cities Annual Conference and Expo, I also shared my vision for the year for this great organization. I outlined three main priorities as President:
Expand the opportunities for local leaders to connect virtually, find encouragement and support, and access resources as we rebuild our communities that have been so impacted this past year and a half.
Increase Cal Cities' effectiveness as we advocate on behalf of city interests.
Provide guidance to cities on how best to invest in our communities, and the future of local government, through a lens that fosters equity and diversity.
This past year has tested local leaders and Cal Cities in new and unexpected ways, but together, we have achieved quite a lot. We've enhanced and expanded educational and support services for local leaders. We've secured huge advocacy wins in Sacramento and Washington, D.C. And we developed an equity roadmap that provides city officials with the resources they need to advance equity in their communities. We've also embarked on a project to enhance Cal Cities' governance, which will strengthen Cal Cities as a transparent, accessible, and effective organization.
In my last Western City article as President, I'd like to celebrate last year's achievements.
Cal Cities was a psychological safety net for members
This past year has been one of fits and starts, with great triumphs and even greater challenges. We as city leaders are simultaneously continuing city operations, navigating a pandemic, facing unprecedented economic challenges, answering calls for equity and justice, responding to devastating effects of climate change, and much more.
When I became your President, I promised that Cal Cities would remain a place for local leaders to come together, take a breath, receive support, and access resources so they can best serve their city, preserve or find hope, and maintain their morale. As elected officials, we need support and resources, but also the opportunity to share knowledge and commiserate.
This past year, Cal Cities served as a great convener for local leaders throughout the state, hosting virtual webinars and trainings, connecting us with subject matter experts, and providing a virtual network for us to come together as peers and share the joys and trials of public service. People have a fundamental need to feel heard and understood. Within Cal Cities, especially over the last 12 months, local officials were able to feel heard, understood, and cared about.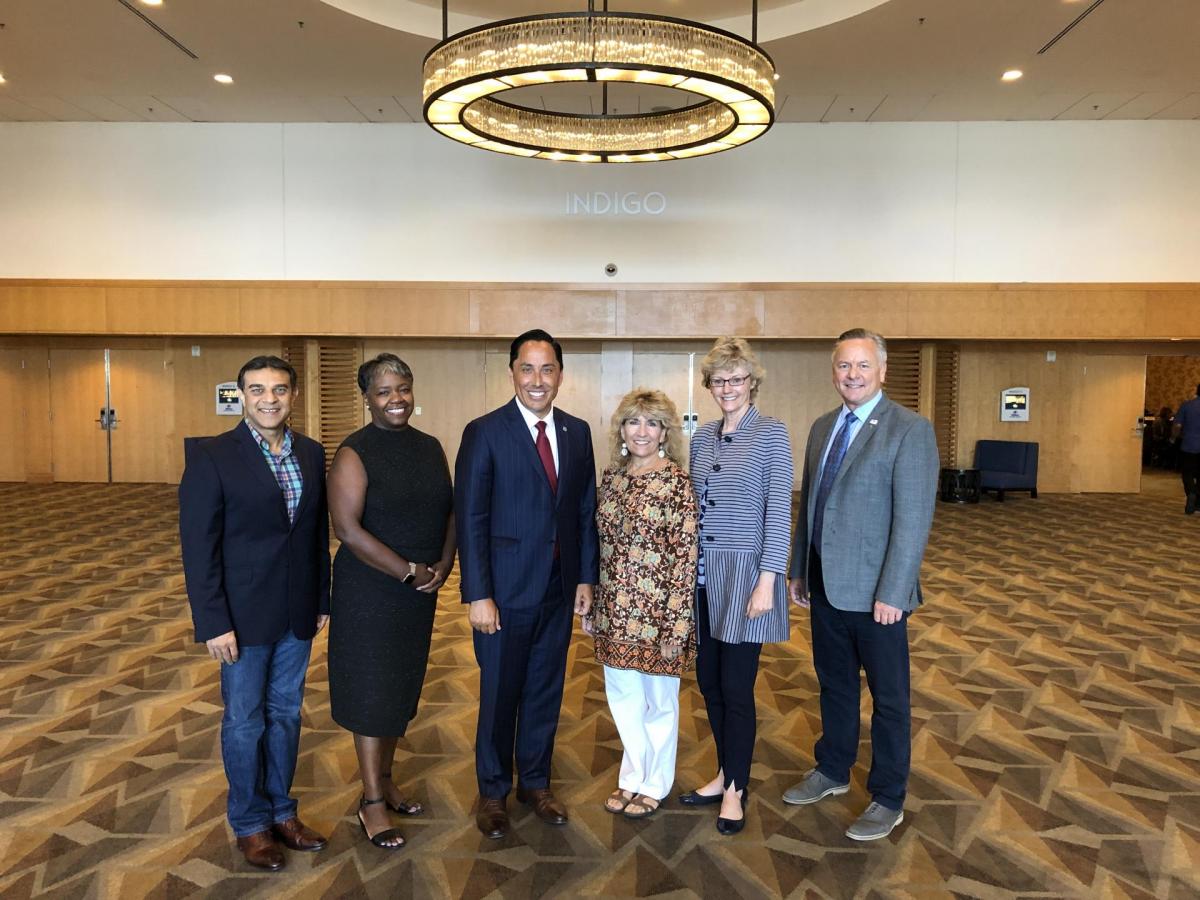 Cal Cities proved to be a fierce and effective advocate for local recovery
Cal Cities didn't just provide invaluable support and educational resources this past year — it also was a fierce advocate for city interests when cities needed our state and federal partners the most.
Since the beginning of the pandemic, Cal Cities has been raising the alarm on the fiscal impacts of COVID-19 on our communities, fighting for funding from the federal and state government that is direct and flexible. After nearly a year of advocacy efforts, Cal Cities helped secure an unprecedented $8 billion this year for California cities in the federal American Rescue Plan Act.
The relief for local governments in the American Rescue Plan is a historic victory for cities. Cal Cities worked tirelessly alongside local officials and national partners, mobilizing city officials to send letters and contact representatives, and providing data and resources to help cities tell our stories. When powerful voices rose against us saying cities didn't need federal relief, Cal Cities remained steadfast and ramped up efforts to further amplify the need for direct and flexible local relief.
The pandemic also exacerbated already existing inequities and challenges within our communities, shining a floodlight on the significant need for state support and resources. A robust Cal Cities advocacy effort over the past year helped to secure state resources to expand broadband access, support unhoused residents, help jumpstart the construction of affordable housing, and prepare for future natural disasters.
I cannot overstate the power and effectiveness of the lobbying efforts from Cal Cities to ensure our united voice was heard loud and clear in Sacramento and Washington, D.C. Our communities were devastated by the economic impacts of the pandemic and needed funding to protect public health and get back on track. Cal Cities listened to the needs of its members, developed an advocacy strategy, and sprang into action. With our economies still fragile, an ongoing pandemic, and wildfires threatening our communities throughout the state, cities are not out of the woods yet. We can rest assured that Cal Cities will continue to advocate for funding so that all of our cities are able to not just survive but thrive, and our advocacy accomplishments over the last year serve as a powerful reminder of how strong we can be when we speak with one voice.
An equity roadmap for local leaders and their communities
As local officials, we are asked every day to make decisions and implement programs to create thriving cities. The past year has demonstrated how critical it is that these decisions are made through a lens that fosters equity and diversity. Throughout the state, cities of all sizes, geographies, and demographics are making concerted efforts to address inequities in their communities. Although many city leaders are expressing a desire to advance racial equity and social justice within their organizations, some don't know where to start.
One of my key priorities as Cal Cities President was to help connect cities with the tools and resources they need to build equitable communities and meet local officials where they are in this process. All cities, regardless of their size, resources, experience, and community engagement can approach topics of equity using accessible language and concepts. Over the past year, Cal Cities has worked to provide cities with resources, education, and training to help normalize equity concepts so that they become part of everyday conversation that results in actionable change.
Whether it's a decision regarding land use, the granting of a business license, determining which services to provide, deciding where to plant a tree, or choosing where to build the next park, these decisions must be made in a manner that fosters diversity, equity, and inclusion.
Cal Cities' efforts are another tool in the city official toolbox as we make these important decisions for our residents. The work is far from over, and I look forward to supporting Cal Cities' actions and strategies in the future to help city leaders in advancing equity in their communities.
The future of Cal Cities is bright
Earlier this year and as called for in the organization's strategic plan, Cal Cities embarked on a process to enhance its governance system with the goals of enhancing membership engagement in leadership opportunities, increasing overall effectiveness in fulfilling the organization's mission and vision, and ensuring the pathway to leadership is transparent and inclusive.
I can confidently say that the governance advancements Cal Cities is undertaking will make the organization the strongest it's ever been. This evolution will result in a more inclusive, transparent, dynamic, and effective member engagement and advocacy organization that will be best positioned to ensure the voices of city leaders are represented and heard.
Raising the visibility of Cal Cities
The most visible example of the evolution of Cal Cities is the new brand and website that launched this summer. This transformation of our brand was also one of the organization's strategic plan goals — to raise the visibility of Cal Cities as the preeminent voice for cities in California. The new branding infuses a rejuvenated pride, energy, diversity, and vitality into the mission of strengthening California cities through advocacy and education. The new website also makes it easier for cities to access valuable information, increasing our value and effectiveness as a resource for members. Our new brand really exemplifies how we truly are stronger together; I am so grateful that I was the president who got to launch the dynamic new look.
A heartfelt thanks
It has been an honor and a privilege to serve as your Cal Cities President. We have worked through incredible times to create a better future for all Californians. I want to thank my fellow officers and board members; Carolyn Coleman, our executive director; the outstanding Cal Cities staff; and of course my husband Steve Walker — for his love and support always and especially during this past year. I also want to extend my deepest gratitude to you, the city officials of California. Without your dedication, commitment, and compassion, our communities would not be the great places they are today. Thank you for your service to your residents and to Cal Cities, and for the opportunity to lead this dynamic organization. I look forward to seeing you later this month at the Cal Cities Annual Conference and Expo.