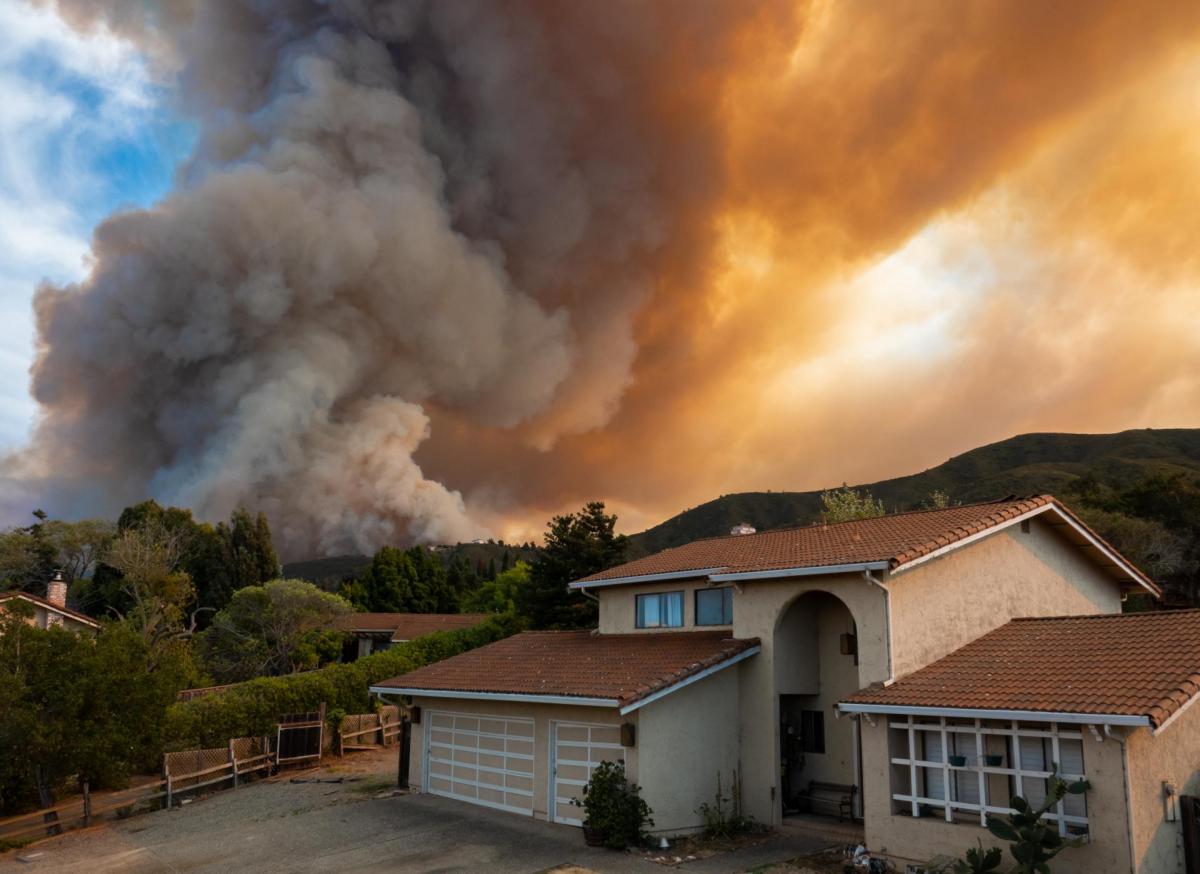 How Cal Cities is helping city officials prepare for the next big wildfire
Every day, cities deliver an array of public safety services to protect the residents and businesses within their communities. Recent events across the nation have sparked conversations around reimagining those services, particularly in the area of local policing. However, in many cities in California, local leaders are also reimagining how to deliver public safety services when a wildfire strikes.
Over the past few years, California has experienced an increasingly disastrous wildfire season. In 2018, the Camp Fire destroyed more than 11,000 homes in Paradise. In 2020, the August Complex Fire burned more than one million acres. And earlier this year, the Dixie Fire decimated the Gold Rush-era town of Greenville and burned an area that is nearly the size of the state of Rhode Island. Five of the six largest fires in California history happened in 2020 and 2021, and if the drought continues, 2022 may be an even worse year.
Never before have public safety officers been asked to respond to fires of this magnitude and frequency. These wildfires are no longer small, manageable, and in remote national forests — they're happening in our cities and towns, destroying our neighborhoods, and displacing our residents. The increasingly volatile wildfire season is forcing city leaders to rethink how, and what types, of public safety resources they administer.
As cities are reimagining how they deliver public safety services in a nearly year-round wildfire season, the League of California Cities is stepping up providing resources and support every step of the way. Cal Cities is continuing its efforts to strengthen relationships with the state, provide educational resources and forums, and secure funding to ensure cities are able to prepare for, and respond to, the next big wildfire.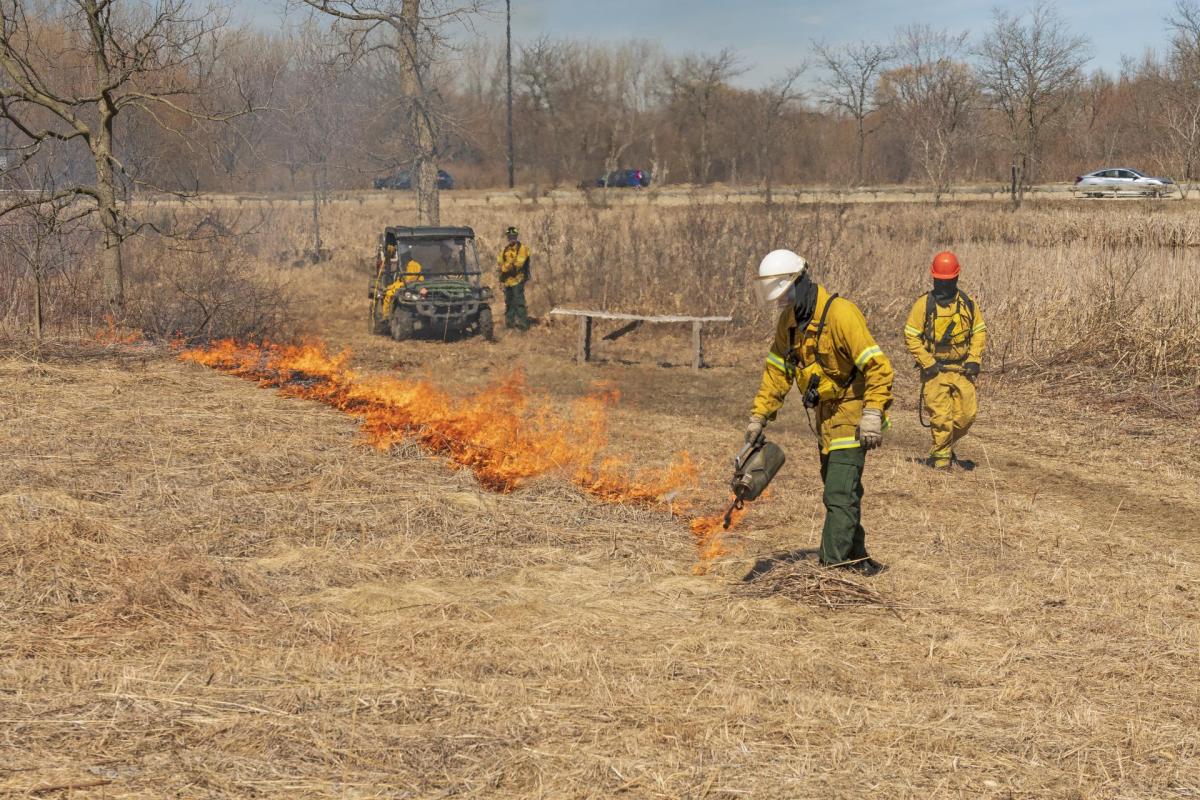 The past few wildfire seasons have demonstrated the importance of a strong state-local relationship to support disaster preparedness, response, and recovery efforts. In fact, strengthening a collaborative relationship with the state was a top strategic advocacy priority for Cal Cities in 2021. Cal Cities has worked closely with the Governor's Office and the California Governor's Office of Emergency Services (Cal OES) to ensure the most up-to-date information reaches cities when a disaster strikes.
Whether wildfires, oil spills, utility-initiated power shutoffs, the pandemic, or any other public safety-related emergency, we know it is critical that city leaders receive relevant and timely information from state partners to help inform how best to respond to the crisis and protect the public. This wildfire season, Cal Cities facilitated calls on a regular basis between city managers from throughout the state and Cal OES leadership. On these calls, state officials shared mutual aid opportunities for cities, local officials highlighted the need for increased first responder assistance, and both parties were able to exchange vital information. Cal Cities has forged a strong, cooperative relationship with state emergency response officials, and serves as a convener and information conduit to support city leaders as they navigate their communities through whatever crisis comes their way.
The wildfire season in California is growing in intensity, and Cal Cities is expanding its educational offerings and available resources to help city leaders increase local preparedness and reduce wildfire risk. Over the last two years, Cal Cities has developed a wildfire response and recovery webinar series to explore lessons learned from previous experiences, how to access wildfire preparedness funding and resources, and the new challenges that the pandemic has added to wildfire response. We also recognize that peer-to-peer sharing is just as valuable as hearing from state officials. That's why we've hosted, and continue to offer, a number of webinars, conference sessions, and department roundtables focused on wildfire response and preparedness so that local leaders can connect to discuss shared experiences and lessons learned.
A recent educational session during the Cal Cities Annual Conference and Expo, titled "Climate Change Adaptation and Wildfire Mitigation Requires Collaboration and Cooperation," shone a spotlight on the need for direct funding for cities who are on the front lines of this emergency. The pressing issues covered during the presentation were featured in a local news story, where Costa Mesa Fire Chief Dan Stefano, Glendale Fire Chief Silvio Lanzas, and San Bernardino County Fire Chief Dan Munsey were interviewed about the herculean tasks firefighters face during the increasingly long and volatile fire season.
"Investing the funds and the resources now, investing in technology now, and making sure that it makes its way to the local governments. That is the key. That is something that is going to help us," Chief Stefano said.
Cal Cities partners with lawmakers to secure $4.5 billion for wildfire response and climate resiliency
In 2021, Cal Cities worked to ensure the voices of cities were being heard in the halls of the Capitol. Securing direct funding for local governments to help mitigate the devastating impacts of wildfires was a strategic advocacy priority for the organization, and Cal Cities partnered with lawmakers to secure $4.5 billion in the state budget to help cities prepare for, fight, and recover from wildfires, as well as update local coastal plans and fund urban climate resiliency programs. In the final days of the legislative session, Cal Cities helped secure passage of two additional bills that will provide millions for climate resiliency and disaster preparedness, including an ongoing, ten-year appropriation of $200 million to CAL FIRE for healthy forest fire prevention programs, prescribed burns, and other fuel reduction projects.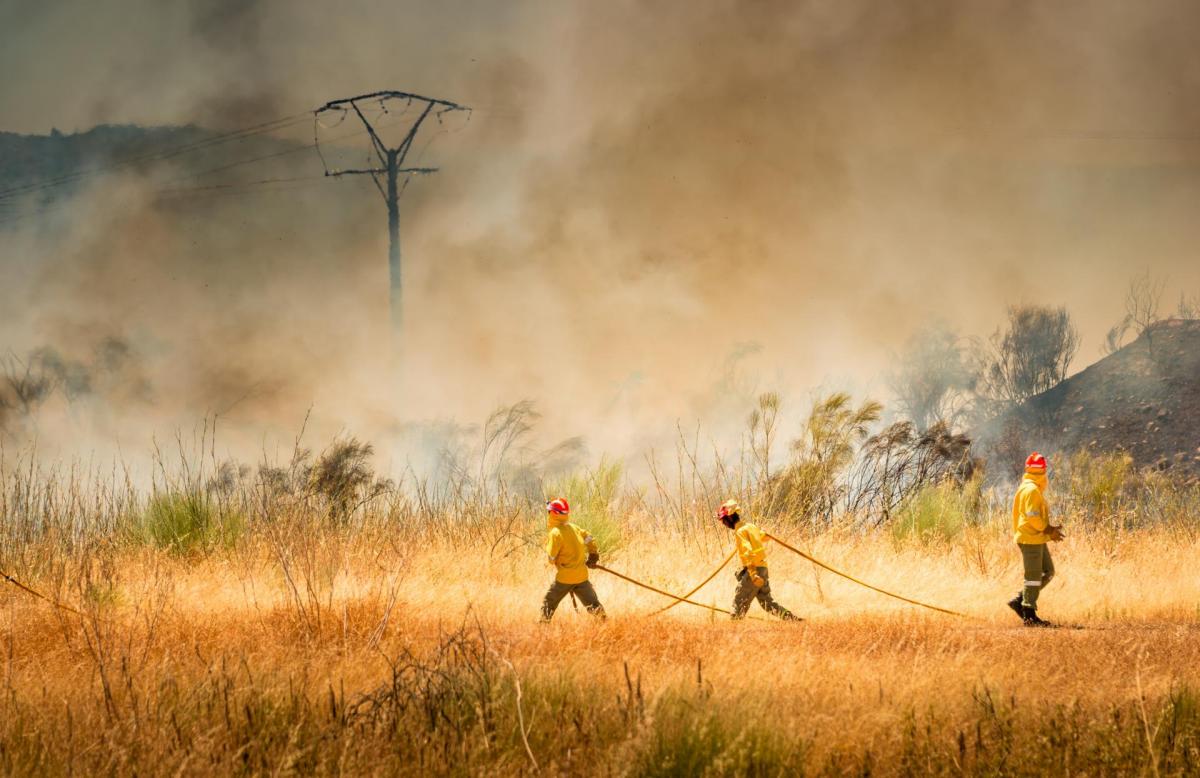 Resources like these are essential for local efforts to reduce the effects of wildfires and increase community resiliency. But we know these state resources and the status quo are not enough given the magnitude of the emergency, and additional support is needed to expand our capacity to respond to wildfires. Together, Cal Cities will work hand-in-hand with local officials and state leaders to strengthen partnerships, advocate for additional funding, expand resources for cities, and mitigate these impacts as much as possible to improve the resilience of our communities.