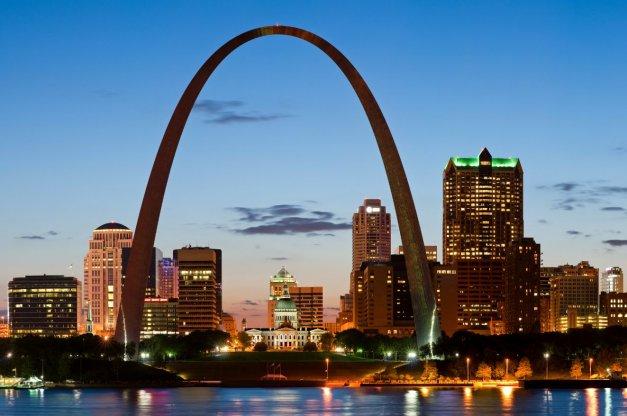 How Civic Architecture and Sports Build Community
Recently a journalist asked me about my reaction to the competition among some of California's major cities to build new coliseums for their current or hoped-for professional sports teams. I told him that outside wartime, the construction of major civic monuments and projects as well as community sporting events are the things that help define and give us a sense of common cause and connection.
Galvanizing a Nation and a Community
As a youngster I grew up listening to my parents' harrowing tales of the sacrifice and deprivation that virtually everyone faced during the Great Depression and World War II. Those struggles to survive economically and later to defeat fascism galvanized the nation, giving Americans an indelible sense of connection and purpose.
As a teenager in the 1960s I witnessed how our nation and many families were torn apart in another way by the Vietnam War. We ultimately united as a people to fight a common foe — this time, our own national government — for its involvement in an unjustified war in a far-off land that tragically cost over 50,000 American and even more Vietnamese lives. It was a different kind of national unity and sacrifice, organized this time through protest and civil disobedience, but it helped define and unite us as a nation.
In the years since, I've observed that another type of galvanizing effect can be achieved at the city or community level through professional sports and civic monuments. As a young teenager I spent countless afternoons at St. Louis Sportsman's Park watching my hometown baseball team, the St. Louis Cardinals, play every team in the National League. At roughly the same time I also witnessed the construction of the then-controversial Gateway Arch, an internationally known civic monument in downtown St. Louis on the Mississippi River.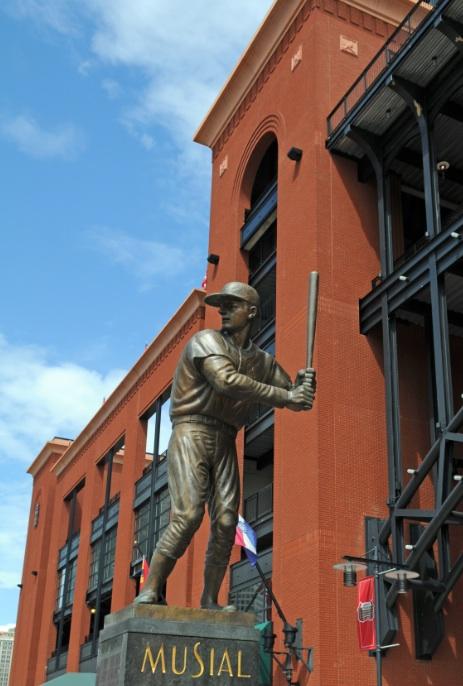 Watching the Cardinals in those years I developed a passion for baseball and a great fondness for my childhood hero, Stan Musial ("Stan the Man"). In his active and retired years he was known as a great sportsman, humble and generous. I attended dozens of games in the summers of 1963–65, and I had hoped to see Stan hit a home run. Even when I didn't, I saw an honest and hard-working player give his all to a game he loved. Only later did I realize how much he taught me about how to lead a good life.
One of the highlights of my youth unfolded at age 12 when my uncle took me to Stan's last game on Sept. 29, 1963. I still have the autographed baseball I received at that game. When Musial died in 2013 he seemed to be the same modest, self-effacing man he always was on the field. While people talked about his baseball skill, they talked about his character even more. One commentator described him this way: "No one in the history of major league baseball has represented honesty and innocence like Stan the Man."
A Catalyst for a Changing World View
During those years, my parents let me travel to the games on the public bus with my friends. On those bus rides, I began to pay attention to the economically distressed neighborhoods through which we traveled. From 1965–69 I attended a private, all-boys college prep high school in one of those neighborhoods. I quickly became aware of the vast gulf between the middle-class life I led and the lives of the children in those neighborhoods.
In the same era St. Louis constructed the Gateway Arch, a major civic monument costing over $13 million at the time. I was unable to fathom how in the midst of such economic poverty we could justify building a stainless steel arch to commemorate St. Louis' history in settling the West.
I was much more concerned about whether we were taking care of the poor and working to reduce discrimination. At the dinner table I argued repeatedly and forcefully that our priorities as a city were deeply misplaced. Rather than build a steel edifice of dubious architectural beauty, I wanted the public funds used to feed and house the poor and homeless. My parents listened appreciatively to my arguments but, as natives of St. Louis who were proud of their city's history, they were big supporters of the Gateway Arch.
I was 11 when construction of the Gateway Arch began in February 1963. When it was completed in October 1965, I was a ripe old 14 and convinced of the soundness of my opinions. As far as I was concerned, the monument was a travesty and a waste. I promised myself I would never go to see it.
For decades I kept that promise and never went to see the arch, but over the years many friends told me how much they loved it when they visited St. Louis and what a great addition it was to the historic waterfront. Finally, during a family trip to St. Louis in the mid-1990s, I visited it with my own children.
Afterward I admitted to my parents that I had been mistaken. Like the New Busch Stadium, the Gateway Arch was a wonderful addition to the waterfront. Its graceful, sleek lines communicate the promise of the future for St. Louis.
When viewed from the eastern side of the Mississippi, the arch even frames the old St. Louis courthouse in a fantastic and visionary way, contrasting and yet connecting two structures and architectural styles that are separated by hundreds of years. The museum under the arch also showcases the role St. Louis played in the nation's westward expansion — a subject that fascinates me.
Community Spaces That Inspire People
Looking back on those formative years and what I have learned since my youth, I am convinced that both sports teams and civic monuments are vital elements in building our community and — at times — national identities. Monuments usually memorialize heroic moments in a community or a national story and identity, honoring fallen military heroes or adventurers. They also provide public spaces where we can gather to unite in celebration of that historical narrative.
Stadiums and other sports venues provide a similar community space in which our team of athletic heroes represent the community in competition, advancing the city's image and brand and demonstrating its civic pride. Most cities with major league professional sports teams go to great length to trumpet that fact, hoping it will provide acclaim and recognition for all aspects of the city's accomplishments. And for youngsters, sporting events can provide a host of potential role models and heroes.
Years bring experience, and I hope they have also brought me some of Stan Musial's humility in admitting my mistake about the wisdom of the public investment in constructing and supporting the Gateway Arch. My socially conscious 14-year-old self would hardly recognize me today, but that's OK. It is the way things generally work.
At the conclusion of my conversation with the journalist, I pulled out my smartphone and showed him a photo of my two grandsons that was taken last summer in front of Stan Musial's plaque at the Baseball Hall of Fame in Cooperstown, New York. "They aren't Cardinals fans," I said, "but they know how much 'Stan the Man' meant to me when I was young."
Stan showed me what it meant to be a sportsman and a good human being. I never would have seen him play or met him without that original stadium. And now New Busch Stadium occupies a prime spot in downtown St. Louis. I hope that what goes on there and at the Gateway Arch — and at monuments and stadiums throughout the nation — inspires other young men and women to think critically about what they want to make of their lives and helps develop another generation of our nation's explorers, dreamers and leaders.
---
Photo credits: Rudy Balasko/Shutterstock.com; R. Gino Santa Maria/Shutterstock.com
---
This article appears in the May 2015 issue of Western City
Did you like what you read here? Subscribe to Western City
---