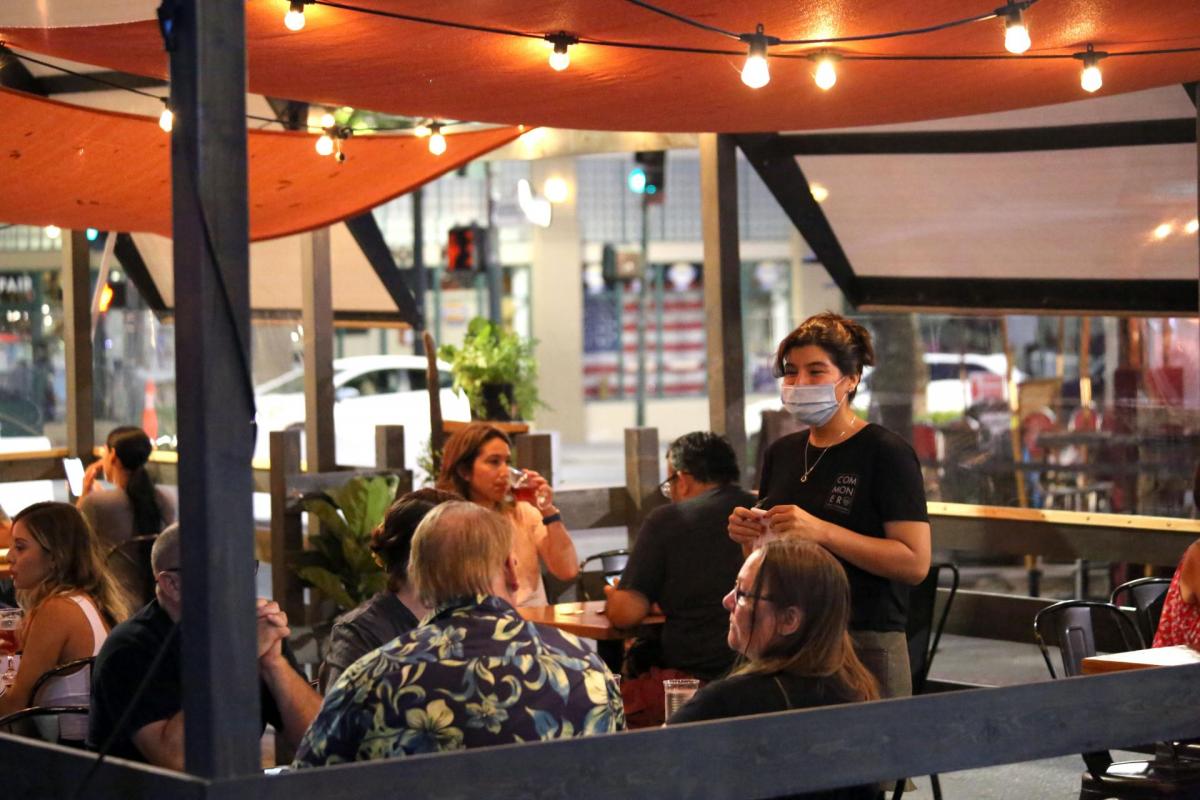 How Whittier kept local businesses afloat with targeted funding, relief, and business-friendly policies
The city of Whittier won the League Partners Award for Excellence in City-Business Relations category of the 2021 Helen Putnam Award for Excellence Program. For more information about the award program, visit www.helenputnam.org.
---
The city of Whittier has long been regarded as a great place to do business, having received the Los Angeles Economic Development Corporation's esteemed recognition as L.A. County's "Most Business-Friendly City" in 2012 and again in 2018, making it the third city in the organization's 23-year award history to have won twice.
What makes Whittier, a city with more than 85,000 residents, so "business-friendly?" It starts with its economic development program, which is designed to encourage business growth, private investment, business retention, and long-term sustainability. The city's proactive approach to economic development includes short approval periods for business licenses and renewals and collaborative partnerships with organizations like the Whittier Chamber of Commerce and America's Job Center of California. It also includes a business development manager dedicated to one-on-one assistance.
Like most communities, the pandemic challenged Whittier's economy across industries. In the early days of the pandemic, a once buzzing and vivacious Whittier became a shadow of its former self.
Small businesses were forced to close their doors and furlough or lay off employees. An estimated 210 restaurants were unable to offer sit-down dining and were limited to takeout or delivery; an additional 230 personal care establishments were prohibited from operating. Additionally, more than 400 businesses categorized as "nonessential", including the Whittier History Museum, movie theater, and local grocery stores, faced occupancy reductions ranging from 20% to 50%.
Amidst considerable uncertainty, the city acted swiftly to implement critical solutions and assist the business community in a variety of effective, innovative ways.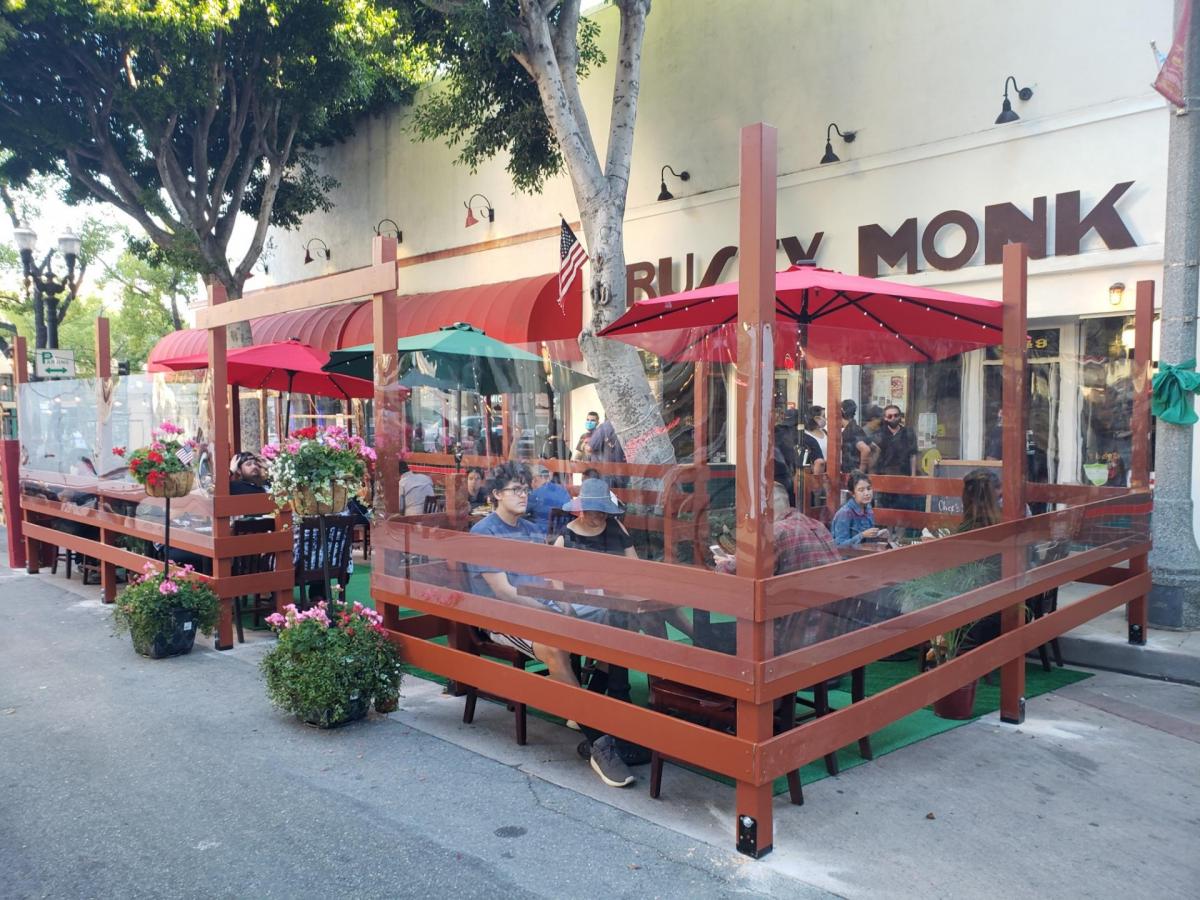 Targeted, small business relief
In May 2020, the city council approved an increase to its Buy Local policy from 2% to 10%, honoring bids by local vendors first. The council voted to reduce business license fees by 30% for new and renewing businesses through the end of June 2021. Similarly, the community development department offered a 25% rebate on final permit costs for purchasing materials locally or working with Whittier businesses on residential and commercial developments.
The city council also approved a temporary closure of Greenleaf Avenue, commonly thought of as Whittier's small business epicenter. Whittier was one of the first cities in its region to allow outdoor dining service and retail expansion into the public right-of-way. The temporary closure was approved for four months, beginning in July 2020. However, as a result of its success among Whittier businesses, residents, and visitors, the "Greenleaf Promenade" remains operational, with the promise of a streetscape and beautification project now in the works. The city council is scheduled to review design proposals and cost estimates for a hybrid promenade that would allow for continued outdoor dining, new green space, and community events.
Whittier offered financial assistance to businesses as well, starting with a $20,000 donation to the Whittier Uptown Association's Unity in the Community program, a combination of government, corporate, nonprofit, and private funding awarded to impacted businesses on a first-come, first-served basis.
Two types of grants were available for purchasing personal protective equipment (PPE), cleaning supplies, or signage related to COVID-19 protocols, as well as costs for expansion outdoors onto the promenade, including alfresco dining equipment, furniture, partitions, and other items necessary to ensuring physical distancing. Similarly, the city contributed $100,000 to fund a chamber of commerce program that backfilled PPE and sanitation supplies costs for businesses.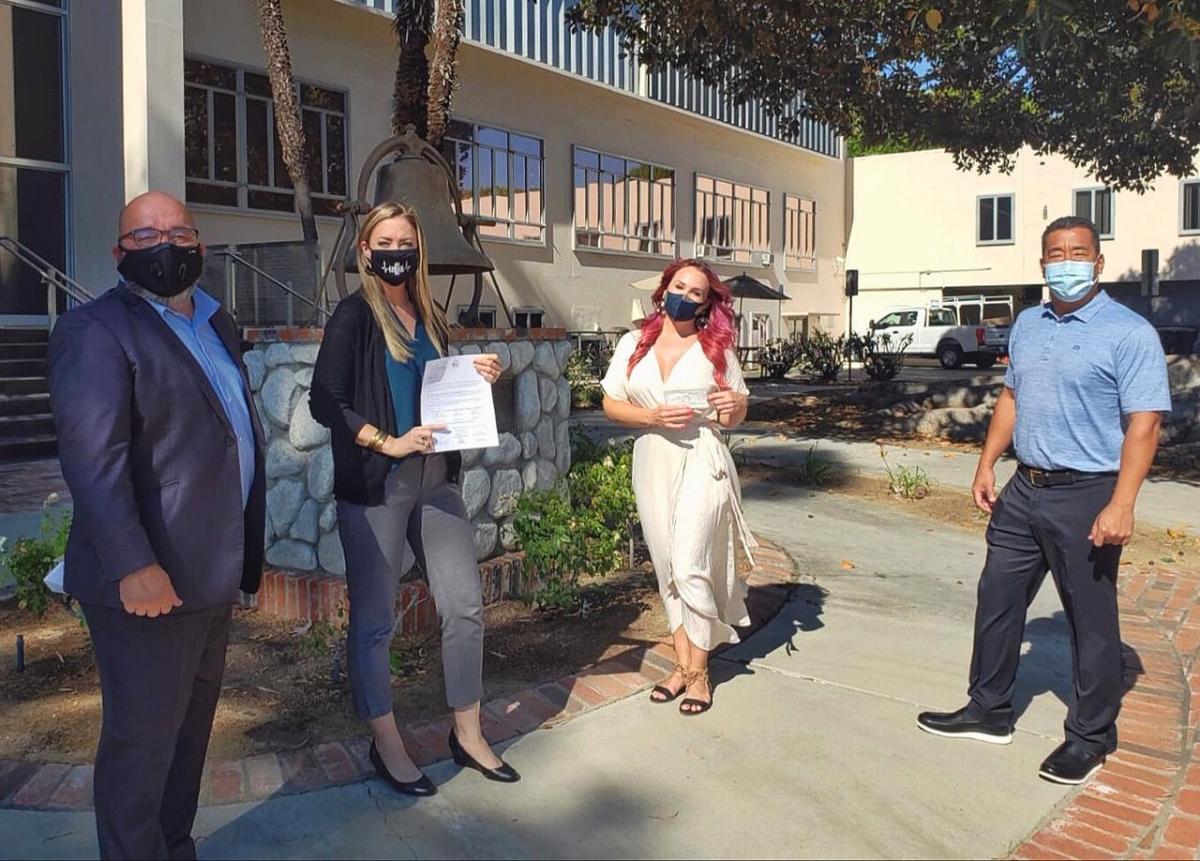 Lastly, in response to a November 2020 Los Angeles County Health Officer Order further limiting restaurant service, the city council established the $500,000 Whittier Relief Fund. Grants were awarded based on sales tax revenue in the following categories: 100 awards in the amount of $500 for personal care services; 175 awards of $2,000 for businesses generating $0 to $250,000 in sales tax revenue; and 40 awards of $2,500 for businesses generating $251,000 to $1.25M in sales tax revenue.
Grant dollars were allocated through the city's general fund — specifically by utilizing revenue generated from a sales tax measure approved by Whittier voters in March 2020. This delivered on the promise that additional tax dollars collected would contribute directly to enhancing the quality of life for residents and local businesses.
Optimistic for the future
"We received our grant at a time when numbers were down, relief was needed, and community support was most appreciated. We are optimistic about doing business in 2021," wrote Whittier restaurant owners Jay and Nikomi Arroyo in a thank you note to city staff late last year. The Arroyo's restaurant is still open and is participating in the city's outdoor dining program.
The community's reception of the Promenade and relief programs far exceeded the city's expectations. City Manager Brian Saeki attributes Whittier's successful programs to the city council's quick action during the pandemic and local partnerships.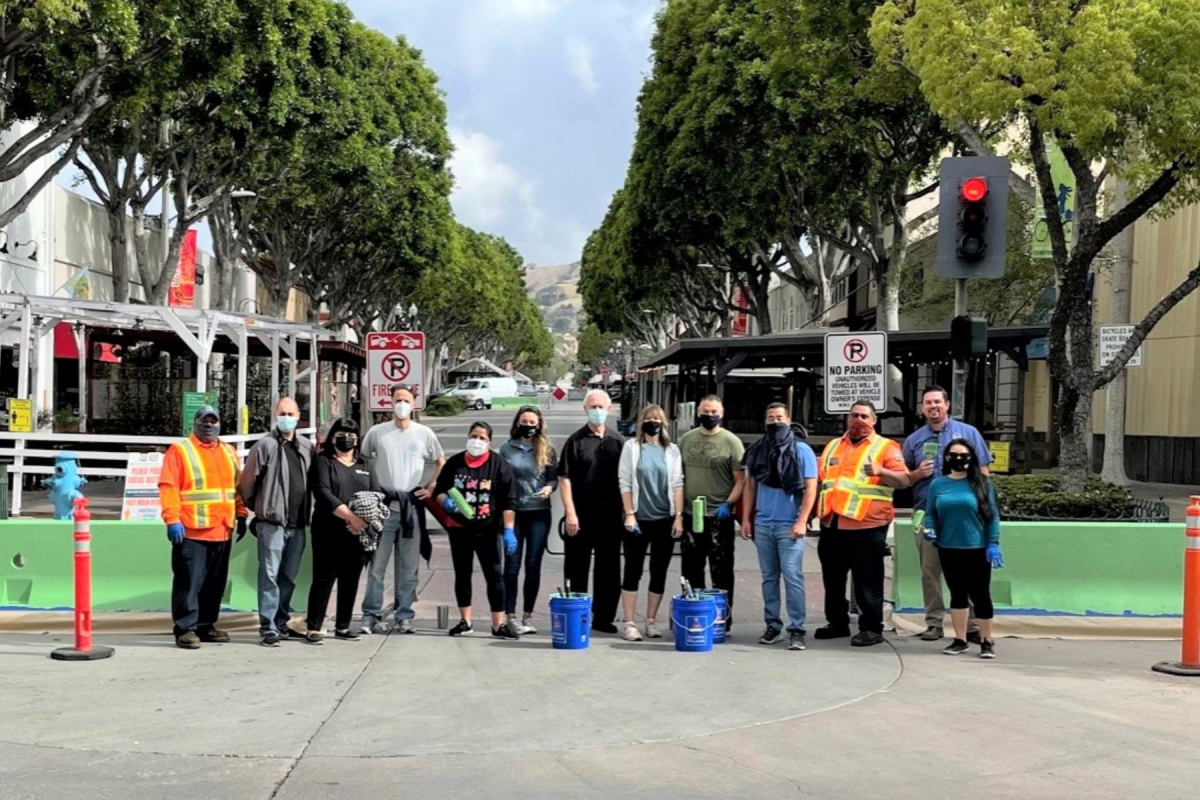 "Our business community is supported by a strong chamber of commerce and engaged business organizations, comprised of small business owners and volunteers committed to rolling up their sleeves in the spirit of teamwork," said Saeki. "We're appreciative of the ongoing collaboration with so many dedicated community leaders and will continue to navigate COVID-19 with our collective best interest in mind."
The city of Whittier is proud to have offered more than $620,000 in funding to 562 local businesses during the pandemic, and an additional $50,000 has been appropriated to support the Whittier Chamber of Commerce's Business and Economic Recovery Taskforce in 2022.
"We are very honored to be recognized as a Helen Putnam Award recipient by the League of California Cities for our business assistance programs during what, at times, felt like an insurmountable year for so many residents and small business owners," said Whittier Mayor Joe Vinatieri. "While pushed to think outside the box, we were able to implement some new, exciting initiatives, and we will continue to look for creative opportunities that support business recovery and ensure that Whittier remains a great place to live, work, and shop for years to come … Whittier's on the move!"
Katie Galvin-Surbatovic is the business development manager and public information officer for the city of Whittier's city manager's office. She can be reached at Kgalvin-surbatovic@cityofwhittier.org or (562) 567-9351. Watch this video for a brief overview of the project.