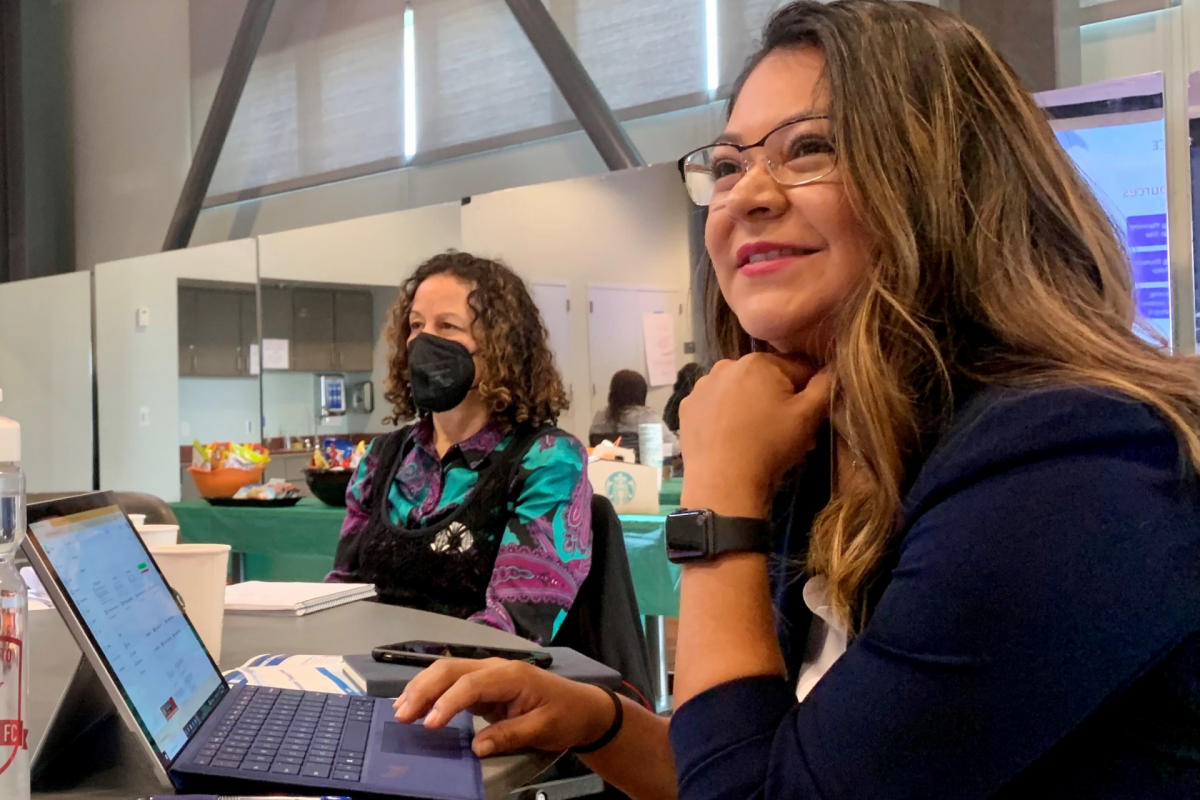 ILG explores housing, ethics, climate, and equity at the Annual Conference and Expo
Erica L. Manuel is the CEO and executive director for the Institute for Local Government. She can be reached at emanuel@ca-ilg.org.
---
Local governments are on the front lines of the state's most persistent challenges, addressing issues like the COVID-19 pandemic, the "Great Resignation," the housing crisis, and climate change. To help cities better respond to these issues, the Institute for Local Government (ILG) will host several engaging and informative sessions at the 2022 League of California Cities Annual Conference and Expo.
In addition to the educational sessions listed below, ILG will have a booth at the Expo Hall, where city leaders can meet ILG's growing team, collect their Beacon awards, and learn more about how ILG can help cities achieve their workforce, leadership, sustainability, and public engagement goals.
Fulfill state-mandated ethics requirements
Under state law, local officials are required to complete two hours of training in specified ethics laws and principles every two years. Known as AB 1234 training, newly elected and appointed officials must receive the training within one year of joining public service.
This training covers important topics for officials, including open meeting laws, conflicts of interest, when to abstain from the decision-making process, gift laws, and numerous other laws that they must comply with throughout their careers.
Officials must also biannually take sexual harassment prevention training. The annual conference training will focus on how to identify, prevent, and properly respond to workplace harassment, discrimination, retaliation, and abusive conduct and how to comply with certain state ethics laws.
Any city leader that needs to renew their ethics certifications can join ILG for both sessions. "Public Service Ethics Laws and Principles (AB 1234)" is scheduled for Sept. 7 at 9 a.m. and "Harassment Prevention Training for Supervisors and Official (AB 1661)" is set for Sept. 9 at 9:15 a.m.
Sign-in will begin 30 minutes prior to each session. Attendees are strongly encouraged to arrive well before the session starts; entry will be prohibited once the session begins. Participants must be present for the full two hours to receive a certification of attendance.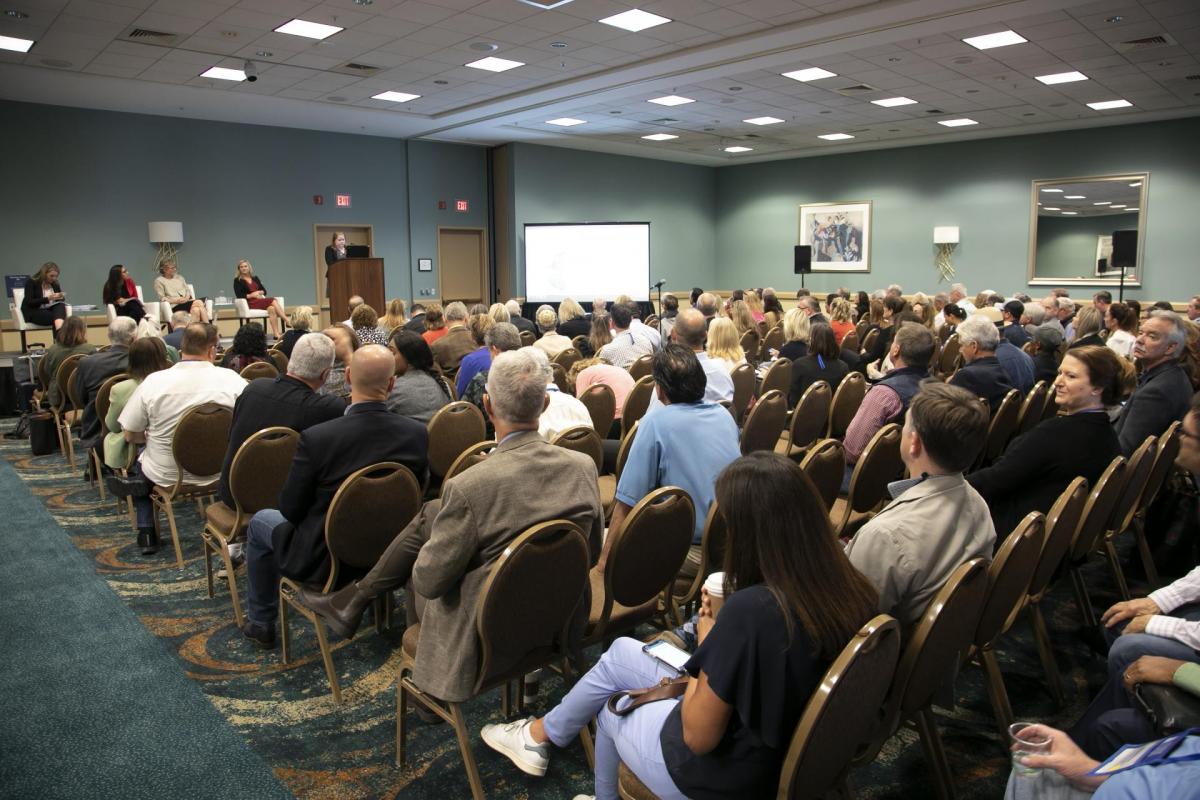 Find practical solutions for housing and climate change challenges
ILG will also offer sessions on two of the state's most pressing issues: housing and climate change.
As cities throughout the state strive to meet aggressive state-mandated housing goals, many are running up against obstacles. If they have land, they lack developers. If they have developers, they often have community opposition. At the annual conference, El Cerrito Mayor Lisa Motoyama, Lift to Rise — a Coachella Valley nonprofit — and others will share the creative policies, innovative financing strategies, and new marketing techniques they use to steer clear of the pitfalls on the road to encouraging more housing.
City officials can also learn how other communities are responding to the impacts of climate change. Every community in California is being affected by climate change and its related effects on public health, safety, and the economy. However, not every community has the resources or expertise needed to properly mitigate these concerns. During this annual conference session, officials will learn how the cities of Oakland, Salinas, and Irvine are engaging vulnerable residents to identify problems and solutions to advance equity and create more resilient communities for all.
"Supporting Housing in Your Community Through Policy, Finance, and Communications" is scheduled for Sept. 7 at 3:45 p.m. The session on climate change, "Creating More Equitable and Resilient Communities," is set for Sept. 8 at 1:15 p.m.
Celebrate sustainability and climate achievements with the 2022 Beacon award winners!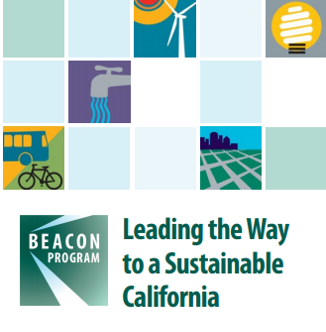 Each year, ILG recognizes the progress cities are making on their local climate and sustainability goals. This year, ILG will announce the recipients of the 2022 Beacon Awards, which highlight ongoing efforts to reduce greenhouse gas emissions, save energy, and implement best practices for sustainability.
Participants in the Beacon Program can achieve silver, gold, and platinum level spotlight awards in the following categories: community greenhouse gas emission reductions, agency greenhouse gas emission reductions, natural gas savings, energy savings, and sustainability best practices.
Once an agency receives an award in each category, they receive the program's most prestigious award, the Beacon Vanguard Award. This year, ILG will honor 13 cities for their continued commitment to building more sustainable and resilient communities, including Beacon Vanguard winner Rancho Cucamonga.
All Beacon award winning cities are invited to the ILG booth area on the Expo Floor where winners can pick up their awards, take commemorative photos, and be recognized for their accomplishments.
ILG is committed to helping local government leaders navigate complexity, increase capacity, and build trust in their communities as they tackle these issues. Join ILG at the annual conference this September to find resources and training to help your city lead with equity, transparency, and innovation in mind.
ILG is a State Bar of California minimum continuing legal education (provider #13881) approved provider and the organization certifies this activity meets the standards for MCLE credit by the State Bar of California in the total amount of two hours (general credits). More information about ILG's programs, trainings, and other resources is available online.