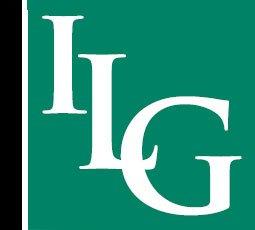 ILG Releases Updated Online Guide to Planning Healthy Neighborhoods
The Institute for Local Government's newly updated Online Guide to Planning Healthy Neighborhoods (www.ca-ilg.org/online-guide-planning-healthy-neighborhoods) offers a variety of tools to assist local officials and staff in fostering the development of healthy communities.
Throughout California, city and county officials make planning, policy and land-use decisions on a weekly basis. Local officials understand that such decisions affect their community's development. Many also recognize that land-use decisions can have profound effects on residents' health. A community's physical design and mix of land uses can create barriers to healthy eating and physical activity. Land use and transportation facilities can expose some individuals to indoor and outdoor environmental pollutants. All of these factors can contribute to increased rates of obesity, diabetes, heart disease, asthma and other serious health conditions.
Local officials and staff may use this guide in a variety of ways, including:
Assessing health needs and understanding special populations;
Forging partnerships to improve health outcomes;
Identifying funding and resources; and
Reaching and engaging the public.
Local officials have many reasons to be concerned about the health of their communities. Healthy residents are more actively engaged in community life. A healthy workforce attracts current and potential employers who want to invest in the community. In addition, many local agencies are responsible for serving the health, welfare and public safety needs of residents. Healthier residents reduce the pressure on tight local budgets to pay for health and social services.
Tips for Taking Action
The Online Guide to Planning Healthy Neighborhoods outlines a number of ways local officials can integrate health concerns into the planning and land-use decisions they regularly make. Local governments can use tools such as:
Planning, Zoning and Environmental Review. Local governments can positively affect community health by using General Plan updates, zoning and conditional use permits, environmental reviews and more;
Economic Development. Cities and counties use a variety of approaches to actively promote their local economy's growth and vitality. Economic development efforts also provide ways for local officials to promote healthier neighborhoods;
Public Facilities and Services. The direct services that local agencies provide their residents as well as the public works and community facilities they construct, maintain and operate can support residents' healthier choices; and
Code Compliance and Enforcement. One important way that local officials can foster healthy neighborhoods is through local building codes, conditional uses and nuisance abatement programs that can reduce or eliminate unhealthful conditions.
These resources are designed to help local officials and agency staff members foster the development of healthier communities.
More Resources to Support Local Sustainability Efforts
In addition to the Online Guide to Planning Healthy Neighborhoods, ILG offers a suite of free resources to support local sustainability efforts. These include:
---
This article appears in the March 2014 issue of Western City
Did you like what you read here? Subscribe to Western City
---