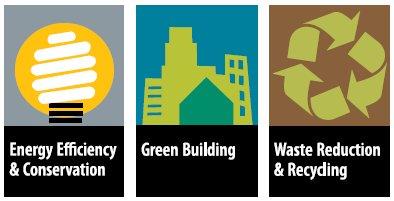 ILG Releases Updated Sustainability Best Practices Framework
The Institute for Local Government's newly updated Sustainability Best Practices Framework offers options to consider for local action in 10 areas. These range from energy efficiency and conservation to efficient transportation, community and individual action and beyond.
The best practices draw from the practical experiences of cities and counties throughout California, including those participating in the sustainability and climate change recognition program, the Beacon Award: Local Leadership Toward Solving Climate Change (www.ca-ilg.org/BeaconAward). The best practices vary in complexity and are adaptable to fit the unique needs and circumstances of individual communities. In addition, many of the activities in the framework can lead to multiple, simultaneous benefits, such as saving energy, water, fuel and money.
Local officials and staff may use the framework in a variety of ways, including to:
Generate ideas about programs and policies to explore and consider;
Inform a comprehensive climate-action planning process; and
Integrate sustainability into General Plan policies.
The Sustainability Best Practices Framework has been revised several times since it was first released in 2008. This latest comprehensive update reflects activities that cities and counties participating in the Beacon Award program have implemented, technological advancements and policy changes at the state level. Like the original Sustainability Best Practices Framework, the new version has been peer-reviewed and incorporates input from local and state officials, technical experts and others. The framework offers local officials a wide range of options to consider as they work to save energy, reduce greenhouse gas emissions and make their communities more vibrant, efficient and attractive places to live and work.
Your Feedback Is Welcome
The Sustainability Best Practices Framework highlights the ongoing good work at the local level. It is an evolving resource and new ideas are welcome, along with any materials or background information that may benefit local agencies. Please send suggestions to the Institute for Local Government (ILG) at sustainability@ca-ilg.org.
More Resources to Support Local Sustainability Efforts
In addition to the Sustainability Best Practices Framework, ILG offers a suite of free resources to support local sustainability efforts. These include:
---
This article appears in the July 2013 issue of Western City
Did you like what you read here? Subscribe to Western City
---