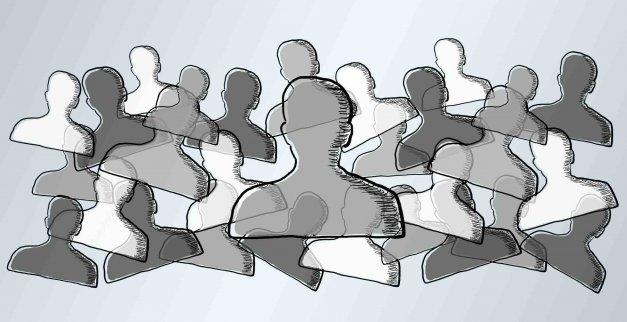 Increasing the Effectiveness of Public Engagement Efforts
Melissa Kuehne is communications and development manager for the Institute for Local Government and can be reached at mkuehne@ca-ilg.org.
---
Technology offers cities a variety of ways to educate and engage local residents. Cities are experimenting with various online tools to enhance their public engagement efforts. Whether the goal is to broaden participation, accelerate progress on decision-making or create a safe space for feedback on a contentious local issue, online tools can help your city achieve those goals. Such tools also provide an opportunity to expand the number and diversity of voices providing input to the local decision-making process.
According to the Pew Research Center, approximately 70 percent of American adults use at least one social media platform to connect with each other, share information and read news. Nearly 40 percent of adults get their news from online platforms. With these numbers trending upward over the last decade, online engagement and communication is more important than ever to cities throughout California.
Benefits of Online Engagement
Cities are seeing many benefits of online engagement, including:
The ability to reach diverse audiences. Online options allow residents to provide input at their convenience;
Better informed participants. Cities can provide essential background information with varying levels of detail for different issues and audiences, keep information up to date and respond to questions as they arise;
A broader range of perspectives. Online tools present opportunities to include broader and more diverse perspectives than public meetings, which are often attended primarily by passionate advocates or a small group of "regulars" whose positions may not reflect those of the larger community; and
More sustained engagement. Cities can create a transparent repository of all public input for future access and use and develop an audience of informed and interested residents. Such repositories can span a wide range of issues and departments.
The Institute for Local Government (ILG) offers tools, tips and resources on many public engagement topics and challenges. For links to these resources, see Related Resources below.
ILG Offers Free Technology to Enhance Public Meetings
ILG offers local agencies the use of handheld wireless devices for a process known as keypad polling. These devices are typically used in a meeting to gather instantaneous responses from individual participants. When combined with dialogue, this technology allows participants to anonymously select or prioritize options and then immediately view the group's collective judgment or the opinions of different subsets of participants. For more information, contact Hanna Stelmakhovych, public engagement program assistant, at hstelmakhovych@ca-ilg.org.
---
Opportunities to Learn More
Online Advocacy: How Social Media Influences Public Policy. At the June 2017 Mayors and Council Members' Executive Forum, ILG will moderate a session on current trends in using social media for public policy development. Panelists will present best practices for using social media to support or oppose policy, build online and offline coalitions and motivate people to take action. The panel will also discuss legal constraints that local elected officials must consider when using social media.
Engaging Audiences Through Surveys and Polls. Have you ever conducted a survey that failed to provide the information you sought? The wording of questions significantly affects the usefulness and quality of survey results. ILG is hosting a webinar on June 7, 2017, to help cities learn about various survey technologies and best practices for question design. Register at www.ca-ilg.org/webinar/engaging-audiences-through-surveys-and-polls.
---
Related Resources
http://www.pewinternet.org/fact-sheet/social-media/
http://www.journalism.org/2016/07/07/pathways-to-news/
The Institute for Local Government (ILG) offers tools, tips and resources on a variety of public engagement topics and challenges at www.ca-ilg.org/engagement.
---
This article appears in the June 2017 issue of Western City
Did you like what you read here? Subscribe to Western City
---