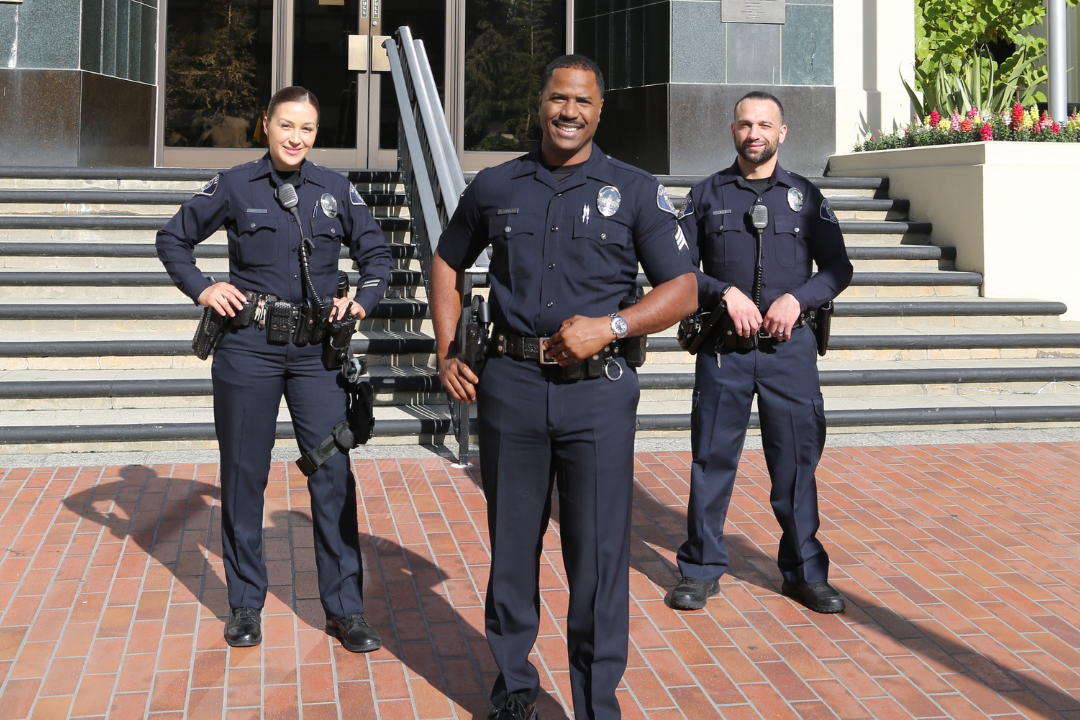 Innovation and culture: How leaders are improving public safety from within city hall
Keeping families and communities safe is one of the primary functions of city government. However, the last few years have brought new challenges, including a sharp increase in cybercrimes, a lack of dedicated resources for critical issues, a desire from residents for faster services, and recent legislative changes that require new ways of approaching old problems. Here's how several city leaders and industry experts are meeting these challenges head-on. Learn more by attending their session during this year's League of California Cities Annual Conference and Expo.
Improving public safety through innovation
Cities need to focus on innovation, but it's hard to know where to start. In order for cities to innovate, they must first deem innovation a priority and have a dedicated team in place. In 2017, the City of Glendale established an innovation team focused on creating efficiencies and improving processes. One of the first things the team did was define innovation; the definition we used was "doing things differently, in order to do them better." This definition begs the question: Why do we need to do things differently?
First, digital technology is influencing how government services are rendered. Clipboards and pens have been replaced with iPads and tablets and social media is changing the ways governments engage with residents, businesses, and visitors. Twitter allows news to spread quickly and to a large audience — an outstanding solution for emergencies — and in many cases, Instagram has replaced traditional postcards.
Second, cities are struggling to meet the service-delivery expectations of citizens living in an "Amazon" world. Someone who can make an online purchase with just two clicks is beginning to expect a similar service level from their government. Additionally, cities are facing many compounding pressures: longer life expectancies, an aging infrastructure, and revenues that cannot quite keep up with mounting costs.
In our session, we focus specifically on innovation in public safety. Public safety departments are known to follow tradition and operate under a strict hierarchy. However, following tradition and applying innovation are not mutually exclusive.
For instance, Glendale has two newly designed websites dedicated to recruitment for its Police and Fire departments. Designed by the Innovation Team, these websites are mobile-friendly, meaning they utilize less text than the previous recruitment websites, have more pictures, and display the most important information at the top. Research has shown that younger generations — our target audience — tend to access websites on mobile devices.
During our session, we will also highlight how the Police Department used Instagram to do a live ride-along and hosted a virtual Neighborhood Watch meeting and community academy training. The Fire Department is also making data-driven decisions using dashboards designed by the Innovation Team.
However, innovation is not just about embracing digital solutions. Organizations that focus on fostering a culture of continuous improvement and learning achieve better performance. The Police Chief will also discuss how he leverages body-worn camera footage as a teaching opportunity. The Chief Innovation Officer will cover the City's investment in training staff on Lean Six Sigma training focused on process improvement. The session will conclude by sharing examples of strategic partnerships formed.
Elena Bolbolian is the chief innovation officer at the city of Glendale and can be reached at ebolbolian@glendaleca.gov. Silvio Lanzas is the fire chief at Glendale and can be reached at slanzas@glendaleca.gov. Carl Povilaitis is the chief of police at Glendale and can be reached at CPovilaitis@Glendaleca.gov. Moderator Alex Ghazalpour is the chief operating officer of vital medical services and can be reached at alex@vitalmedicalservices.com.
Session information: Thursday, September 23 | 4:15-5:30 p.m. | Ballroom B2/B4/B6
Confronting hate group affiliation or speech by public safety personnel
The national conversation on police oversight and race relations changed drastically following the murder of George Floyd in Minneapolis and the January 6 riot at the nation's capitol. This prompted municipalities and communities to re-examine the use of hate speech and affiliations with hate groups like the Three Percenters, the Oath Keepers, and the Proud Boys. Public employers often have questions about what sort of hiring standards and discipline they may impose when the speech and conduct of law enforcement officers do not comport with the community's values.
Managers who shape employee conduct policies, hire new employees, and take remedial action against existing employees must be aware of the legal issues and challenges presented when trying to find the line between controversial political stances and intolerable hate speech and hate group affiliation. Come hear from experts at the forefront of law enforcement department management, public employee union representation, and legal counsel for public agencies who have experienced this cultural transition first-hand over the last 18 months about:
How to balance law enforcement officer's rights to privacy, political expression, and free speech in light of their public employment and status as officers of the law;
Best practices for developing public employee conduct and social media policies;
Employee oversight and discipline for law enforcement officers subject to the Public Safety Officers Procedural Bill of Rights Act; and
Labor negotiations with law enforcement employee unions under the Meyer-Milias Brown Act, including what items are bargainable and at what point the public employer must approach the union.
City leaders will gain important insight as they navigate the complexities presented by employee hate group affiliation and hate speech and will hear about potential changes in the law that could impact their policies and procedures.
Anthony W. Batts is commissioner of the National Police Foundation and former chief of police for the Long Beach and Oakland Police departments. He can be reached at awbvette@gmail.com. Rick Bolanos is a partner at Liebert Cassidy Whitmore and can be reached at Richard Bolanos. Harry Stern is the principal of Rains Lucia Stern St. Phalle & Silver and can be reached at Confronting Hate Group Affiliation or Speech by Public Safety Personnel. Moderator Jenica Maldonado is of counsel at the Renne Public Law Group and can be reached at jmaldonado@publiclawgroup.com.
Session information: Wednesday, September 22 | 3:45-5 p.m. | Meeting Room 9-11