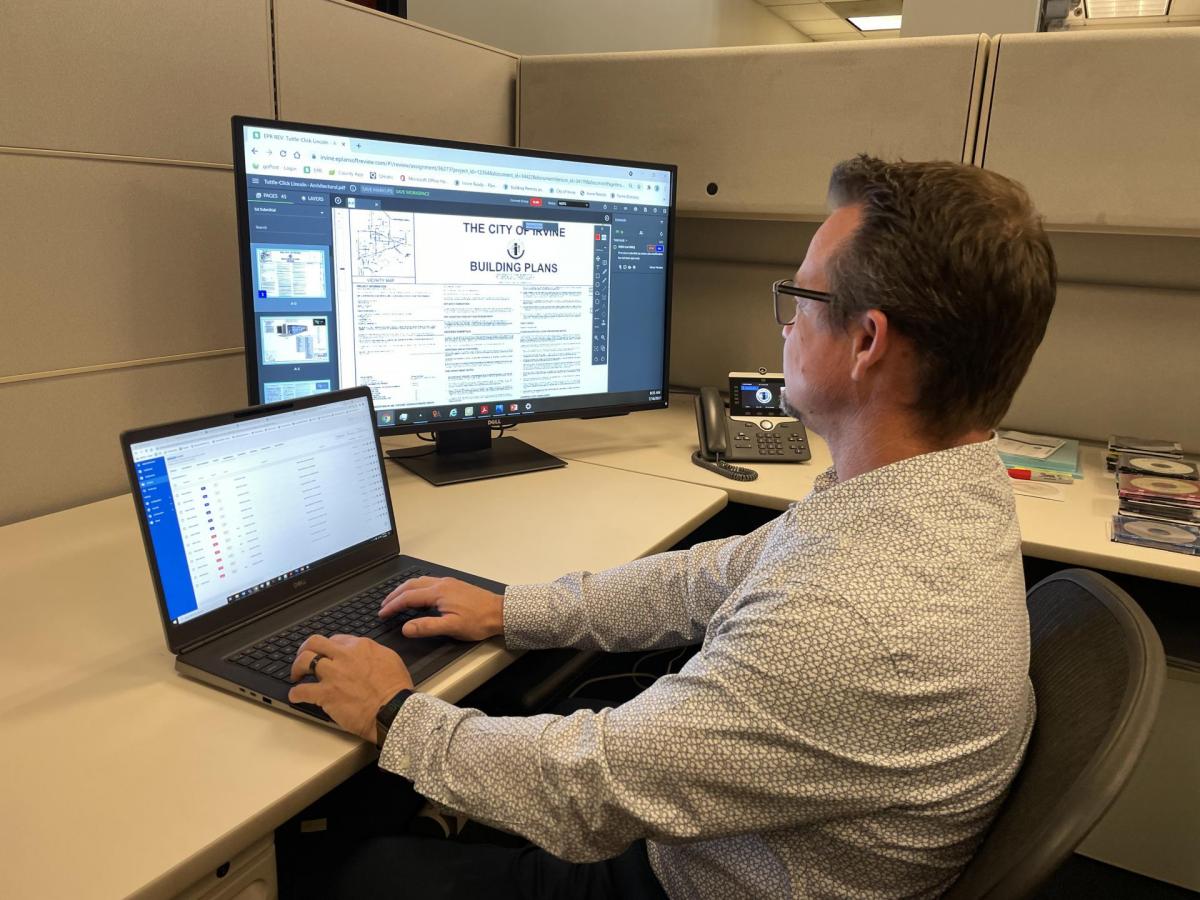 Irvine's building and planning portal saves time and trees
The city of Irvine won the 2021 Helen Putnam Award for Internal Administration. For more information about the award program, visit www.helenputnam.org.
---
As part of an ongoing effort to enhance customer service, the city of Irvine launched a new, streamlined, web-based platform for planning, building, and engineering applications.
For many years, Irvine, like most other cities, required the submission of paper plans and payment in cash or check. Due to the city's robust growth, contractors and developers often brought wagons full of rolled-up plans into city hall, which were then hoisted onto the permit counter and physically routed for review.
But in 2019, the Southern California city with a population of nearly 300,000 launched IrvineREADY!, a web-based platform that provides a portal for customers to upload plans and pay fees online using either credit card or electronic check. The program is particularly innovative and unique because it combines a web-based customer interface with an entirely digital back-end plan review.
With IrvineREADY!, residents and businesses no longer have to travel to city hall to apply and pay for planning and building applications, engineering reviews, or permits. Plans are routed digitally, and official city-stamped permits can be downloaded. The entire process can be completed online and according to officials, the system has delivered beyond expectations.
"The conventional methods of standing in line to submit paper plans and application documents includes significant travel back and forth during the plan check period, which slows down the design-build process," said Irvine Lead Permit Specialist Cheryl Williams Hinck. "IrvineREADY! facilitates the submission of important documents through a simple upload for residents, developers, and design professionals."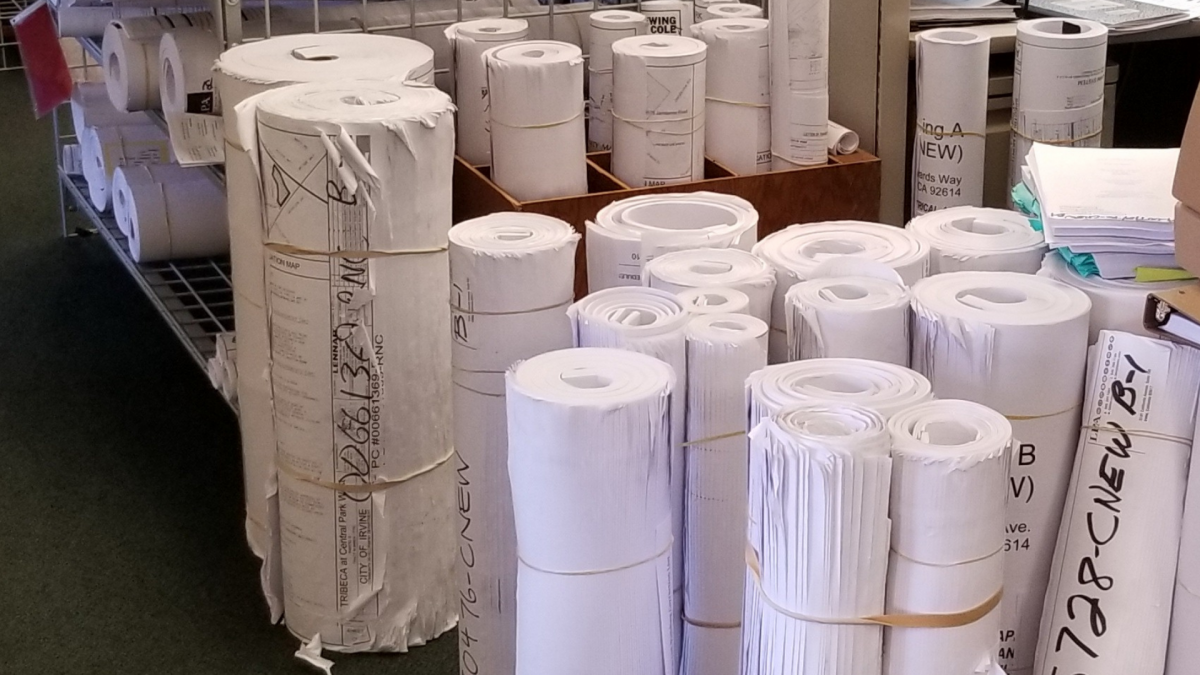 IrvineREADY! became an economic lifeline during the early months of COVID-19. In March 2020, as major parts of the economy were shutting down, the city migrated 100% of its permit and entitlement processes online, ensuring business continuity while keeping city staff, customers, and the design community out of harm's way, and avoiding long lines and delays seen in many other cities.
Nearly 3,000 customers have sought zoning approvals or building permits for 8,000 projects since IrvineREADY! launched. It has brought expediency in permitting and entitlement approvals, creating the shortest permit turn-around times in Orange County, while providing critical business continuity for the city and its customers during the pandemic.
"We appreciate the time saved with the city's online submittal processing," said LPA Design Studios Entitlement Senior Specialist Ginger Shulman. "Thanks to the city's forethought with beginning this submittal process back in 2019, LPA was able to keep all of our projects moving forward during the pandemic. Irvine was the only city we processed through that stayed open through it all. We also love being able to look back at our processing history in order to quantify our projects from year to year."
Since the program launched, more than $1.1 billion dollars of new development and reinvestment have been processed through the IrvineREADY! system, including:
450,000 square foot expansion of Edwards Life Sciences Campus
Projects throughout Irvine for the coming headquarters of Rivian Electric Vehicles
The new City of Hope comprehensive cancer center
Hundreds of new homes at a variety of market-rate and affordable price points
Over 140 affordable housing units through the Irvine Community Land Trust
Extensive fiber-optic infrastructure throughout Irvine by Google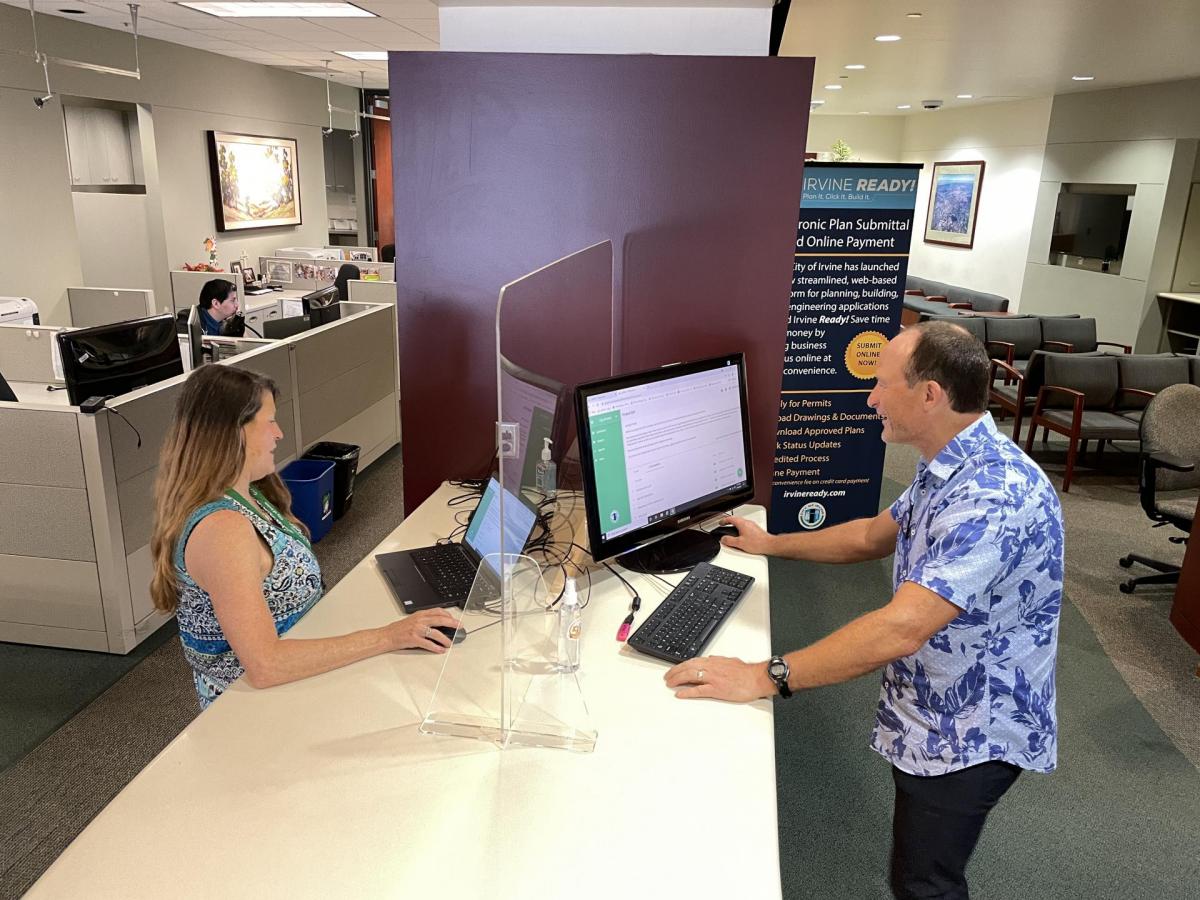 "The effective implementation of web-based permitting processes has streamlined communication and enabled our architectural and construction teams to interact effectively with plan check staff," said Director of Global Real Estate and Construction at Edwards Lifesciences Luba Karson. "This has allowed us to meet our goals and maintain schedules without obstruction or delay despite the pandemic."
The system has also served as a key business attraction tool, allowing companies relocating to Irvine from outside the region to move through entitlement and permitting of a tenant improvement or building construction prior to their relocation.
IrvineREADY! has also delivered major improvements from an environmental standpoint. The entirely paperless platform almost completely eliminates the need to produce, store, transport, and dispose of massive quantities of paper. The city estimates that IrvineREADY! will eliminate over 54,000 car trips and more than 174 metric tons of harmful carbon dioxide annually.
The program was developed through a combination of multiple software platforms to accommodate the customer web interface, electronic payment functions, and back-end electronic plan review and redesign of Irvine's permit services operation. The annual budget for the software systems underlying the IrvineREADY! The platform is approximately $130,000, although the city is confident that it has paid for itself in the staff and customer time saved due to streamlined workflow. Even after city hall reopened to the public in Spring 2021, customers have continued using the online system rather than returning to a paper-based system.
"IrvineREADY! has been awesome," said Irvine Lead Permit Specialist Mark Messersmith. "We thought customers would come to the office once the city opened back up. The reality is customers like the online portal so much that we rarely have any customers come in for help as they enjoy being able to work remotely. The new system moves the easy transactions online and opens up our counter for in-depth consultations between customers and city staff on complex projects."
To learn more about IrvineREADY!, visit cityofirvine.org/irvineready or watch a video of the project.
Contact: Michelle Riske, senior management analyst, city of Irvine, (949) 724-6324; MichelleRiske@cityofirvine.org