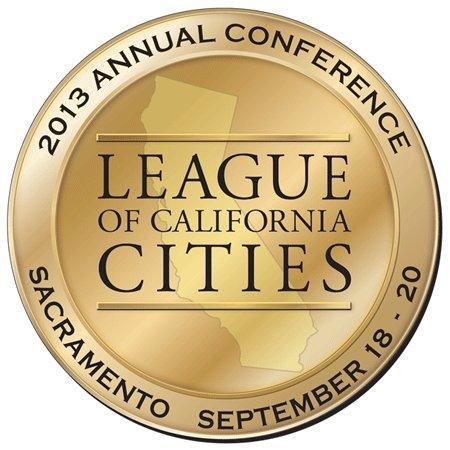 It's Not Too Early: Plan Your Time at The League's 2013 Annual Conference & Expo
Anna Swanson is conference marketing coordinator for the League and can be reached at aswanson@cacities.org.
---
Although the League of California Cities 2013 Annual Conference & Expo is a couple of months away, it's not too soon to begin planning your conference schedule. The conference offers many educational opportunities.
Expert speakers and panelists will discuss a wide range of topics in sessions that take place concurrently throughout the conference. Many cities choose to have their attendees coordinate which sessions they will attend so that afterwards they can share what they've learned and optimize their time at the conference. Visit www.cacities.org/ac and click the For Attendees link to see a comprehensive overview and the latest conference session and speaker updates. If you haven't yet had an opportunity to review the conference announcement brochure, click For Attendees and then click the 2013 Announcement.
A Wide Spectrum of Session Topics
The conference sessions span a wide spectrum of topics, including:
Emergency Preparedness — What City Council Members Should Know;
Infrastructure Financing — Brave New Alternatives in a Post-Redevelopment World;
How Your Planning Commission Can Work for You;
From Me to We — Practical Advice for City Governance Teams;
Parliamentary Procedure for Elected Officials;
The Affordable Care Act and City Responsibilities;
The Future of Sales Tax;
Police Consolidation — More for Less;
Burning Issues for Your City Budget; and
Creative Placemaking — Using Art and Artists to Revitalize Your Communities.
Event Highlights
First-Time Attendee Orientation. If you're new to the conference, this orientation provides a good starting point on Wednesday, Sept. 18, from 1:00 to 1:30 p.m. Learn about the League and how to participate in its networking, advocacy and policy-making activities, and get helpful advice on making the most of the educational opportunities available to you during the conference.
Keynote Addresses. The General Sessions on Sept. 18 and 19 feature keynote speakers who offer both expertise and food for thought.
On Wednesday, Erik Wahl redefines the traditional keynote address with his creative and inspiring approach. Lowell Catlett, a futurist and professor known for his insights on the shifting financial world and coping with coming changes, will give Thursday's lively keynote address.
Expo. The grand opening of the Expo Hall, held in conjunction with the Host City Reception, takes place Wednesday from 5:00 to 7:00 p.m. Don't miss this opportunity to meet with vendors of products and services that can save money, time and resources for your city. The Expo hours on Thursday are 10:00 a.m. to 3:00 p.m. Thursday's lunch, served in the Expo hall from 11:30 a.m. to 1:00 p.m., provides another chance to talk with exhibitors.
Host City Reception. Wednesday evening's Host City Reception, 5:00 to 7:00 p.m. in the Expo Hall, offers an excellent opportunity to learn about Sacramento's initiative to become the Farm-to-Fork Capital of America. Discover what the Farm-to-Fork movement entails and how the City of Sacramento has brought together area farmers, chefs and restaurateurs to promote locally grown and sourced food.
League Partner Speaker Theater. Located in the Expo Hall, the League Partner Speaker Theater features discussions on a variety of topics, including successful examples of public-private partnerships and creative solutions to problems challenging many California cities. These sessions will be conducted during Expo hours on Thursday, 10:00 a.m. to 3:00 p.m.
Mark your calendar now! The League staff looks forward to seeing you in Sacramento in September.
---
This article appears in the July 2013 issue of Western City
Did you like what you read here? Subscribe to Western City
---