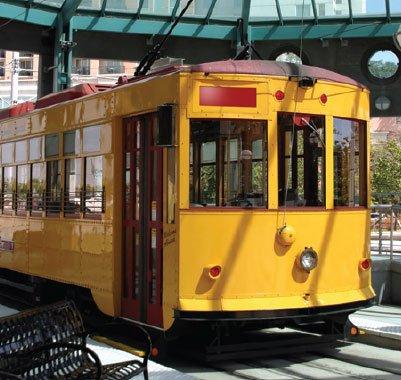 It's STILL the Economy: Proposition 22 Will Protect Hundreds of Thousands of Jobs
Many will remember the incredible political traction Bill Clinton's campaign got in 1992 in the midst of a recession when he zeroed in on the importance of jobs and the economy using the famous phrase coined by James Carville, "It's the economy, stupid." With that phrase and a campaign focused on economic recovery, Clinton went on to defeat President George H. Bush, once thought unbeatable.
With that lesson in mind, many political strategists and candidates are scrutinizing the current political landscape for opportunities. If it was true in 1992, it is even more apropos now to say jobs and economic insecurity top the issues on everyone's mind.
The Urgent Need for New Jobs
Today's political contests are probably going to be substantially won or lost based on which side makes the best argument on the subject of jobs. Faced with a ballot measure challenge to the state's well known climate-change legislation, AB 32, both Gov. Schwarzenegger and Speaker of the Assembly John Pérez have announced initiatives to create new jobs. The governor proposed in his State of the State address to create 100,000 new jobs and eliminate barriers to creating additional jobs. The recent extension of the homebuyer's tax credit and a new sales tax exemption for companies purchasing green-technology manufacturing equipment, he says, are good examples of those actions.
For his part, Speaker Pérez has proposed what he refers to as the California Jobs Budget, which provides $1 billion for "targeted jobs strategies to develop and strengthen California private sector job industries, including green and clean tech industries." Pérez predicts this program will create tens of thousands of new private sector jobs. He also calls for preserving an equal number of public sector jobs that, if eliminated, would put further drag on public services and the economy.
The governor has taken this one step further by acknowledging, in effect, that the state shot itself in the foot when the Legislature eliminated the California Technology, Trade and Commerce Agency in 2003. In April 2010 the governor announced the creation of the Governor's Office of Economic Development (GoED) to "promote California as a place to do business, to support those interested in starting, growing, financing, expanding or relocating a business in California, and to help, to the extent possible, those businesses facing challenges to operating in California."
I met recently with the deputy director of external affairs for the new GoED, Maria Giuriato, who is also a former Salinas City Council member. I am convinced the team of experts that has been assembled from other agencies to staff GoED is committed to this mission. Any state representing 13 percent of the U.S. gross domestic product — and equivalent to the world's eighth largest economy — that doesn't have such an office is simply asking for what California has been getting. This renewed focus on jobs is not only politically correct, it is also vital to retaining and rebuilding our state's economic strength.
Proposition 22 Does What the State Will Not: Protect Jobs and Stop Raids
Perhaps the biggest impediment to really sending the message that California state government is no longer going to ignore its job retention and creation responsibilities is the condition of its relationship with its local governments. How a state government can say on the one hand it is serious about job creation (and the attendant revenue benefits it brings to the state) and on the other hand kill jobs in the private and public sectors by raiding and borrowing local government funds is beyond local officials' comprehension.
Last year, operating in an environment of partisan-fueled budget lockdown, the leaders and many members of both caucuses agreed to illegally take $2.1 billion in local redevelopment funds to finance the state budget over two years. This one ill-conceived and destructive action, which some but not enough legislators opposed, could cost the state 198,000 full- and part-time jobs, mainly in the construction industry, according to the California Redevelopment Association. This will rob the state and local treasuries of almost the same amount of tax revenue that would have otherwise been generated through investing those funds at the local level in infrastructure projects.
A public policy like this one that hurts the economy, the state and local revenues that pay for essential services can be described only as backward, destructive and — yes — stupid. Someone had better wake up and realize that even with the creation of the new GoED, the state still has only one effective economic development program that invests directly in California communities: It is at the local level and is called redevelopment.
That is why we can say without political hyperbole that Prop. 22, the Local Taxpayer, Public Safety and Transportation Protection Act, on the Nov. 2 statewide ballot, is about protecting private and public jobs. By stopping state raids of redevelopment, transportation and local government funds, Prop. 22 will protect funding for hundreds of thousands of private construction jobs in the redevelopment and transportation industries. It will also protect key funding for local services and the jobs of the people who deliver those services in local police, fire, transit, library, public health, parks and recreation and other agencies.
Prop. 22 won't provide one additional dollar to fund these community services, but it will prevent the Legislature and governor from ever again killing hundreds of thousands of private or public sector jobs.
It's the economy, folks. That's why we're confident that smart voters will pass Prop. 22.
---
This article appears in the September 2010 issue of Western City
Did you like what you read here? Subscribe to Western City
---