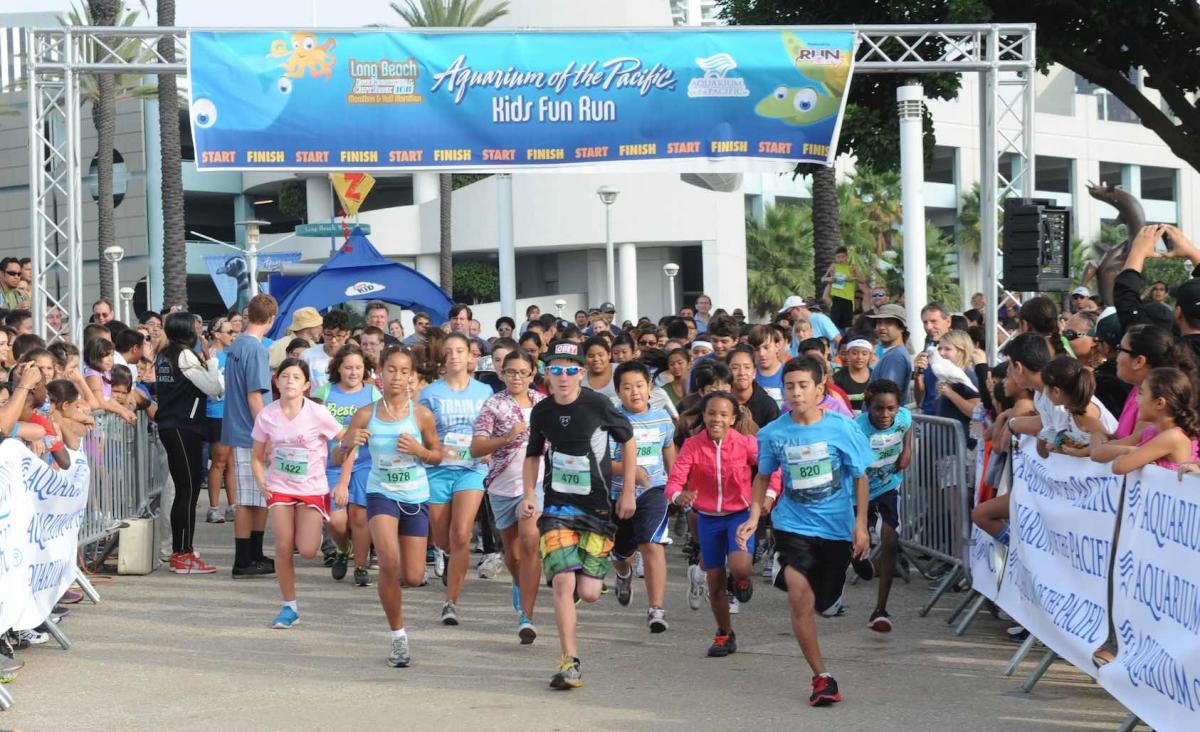 Junior Beach Runners Focus on Fitness in Long Beach
The City of Long Beach won the the Award for Excellence in the Health & Wellness Programs category of the 2017 Helen Putnam Award for Excellence program. For more about the award program, visit www.helenputnam.org.
---
In Long Beach (pop. 480,173), residents enjoy both the amenities of a large city and the small-town feel of diverse neighborhoods. With access to the city's 170 parks and miles of beaches and bike paths, all residents enjoy opportunities to live healthy, active lives.
Long Beach Parks, Recreation and Marine (LBPRM) in partnership with Long Beach Department of Health and Human Services (DHHS) set a goal to change the lives of local youth who were at risk for becoming obese and developing Type 2 diabetes, hypertension and heart disease. The staff wanted to design a program that would improve the scores of fifth-, seventh- and ninth-graders in the state-required physical fitness test used by Long Beach Unified School District (LBUSD) to measure the students' fitness levels. Only about one in four children in Long Beach is assessed in the "healthy fitness zone" designated by the test.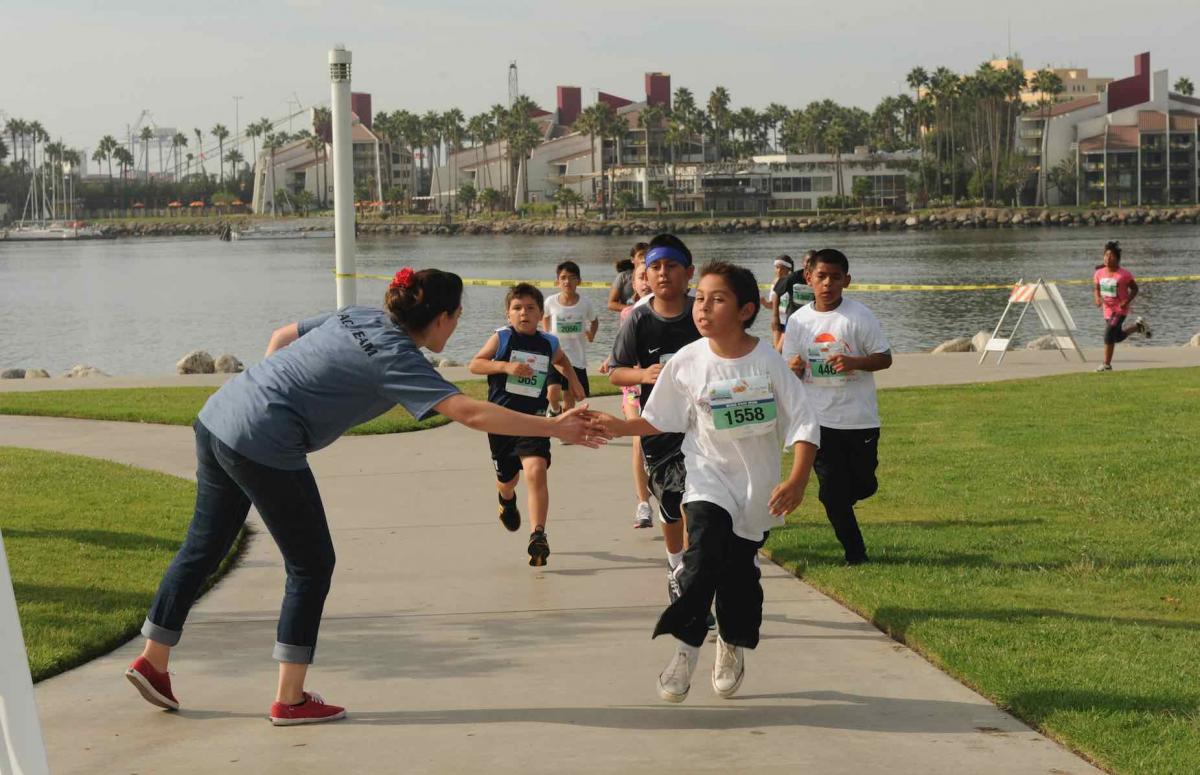 Program Counteracts Sedentary Lifestyles
In 2007, in an effort to improve these scores and counteract the trend toward sedentary lifestyles, LBPRM and DHHS collaborated with the operators of the annual JetBlue Marathon to create Junior Beach Runners (JBR), a program of games and activities focused on the sport of running. DHHS added nutrition classes to the program, providing easy-to-follow recipes that would improve the health of children and their families.
"The program develops kids' lifelong healthy habits through fun, endurance-building games and nutrition education," says Joy Warren, recreation superintendent and JBR supervisor.
Students participate in JBR at eight Long Beach Unified School District Winners Reaching Amazing Potential (WRAP) After-School Programs that offer homework assistance, academic enrichment and recreational activities. Funding for JBR comes from the U.S. Department of Agriculture and is administered through the Long Beach DHHS Nutrition Education Obesity Prevention Grant Program.
Achieving One's "Personal Best"
The program evolved in 2013 to a curriculum with overall fitness and achieving one's "personal best" as the primary goal, with time spent on activities besides running.
JBR is conducted in three sessions held in the fall, spring and summer.
The eight-week fall season begins with the youths participating in the Aquarium of the Pacific Kids Fun Run, an event of the annual JetBlue Long Beach Marathon. Participants focus on overall fitness with exercises and stretches that build core strength and an increased range of motion using tag games, hula hoops and jumping rope.
The 12-week spring season focuses on preparing youth to pass the school district's physical fitness test. Fun activities improve aerobic capacity, strengthen abdominal muscles, and improve upper body strength and flexibility.
During the eight-week summer session, JBR staff use the Network for a Healthy California Children's Power Play curriculum, which includes activities that inspire youths to consume three to five cups of fruits and vegetables and exercise for 60 minutes each day.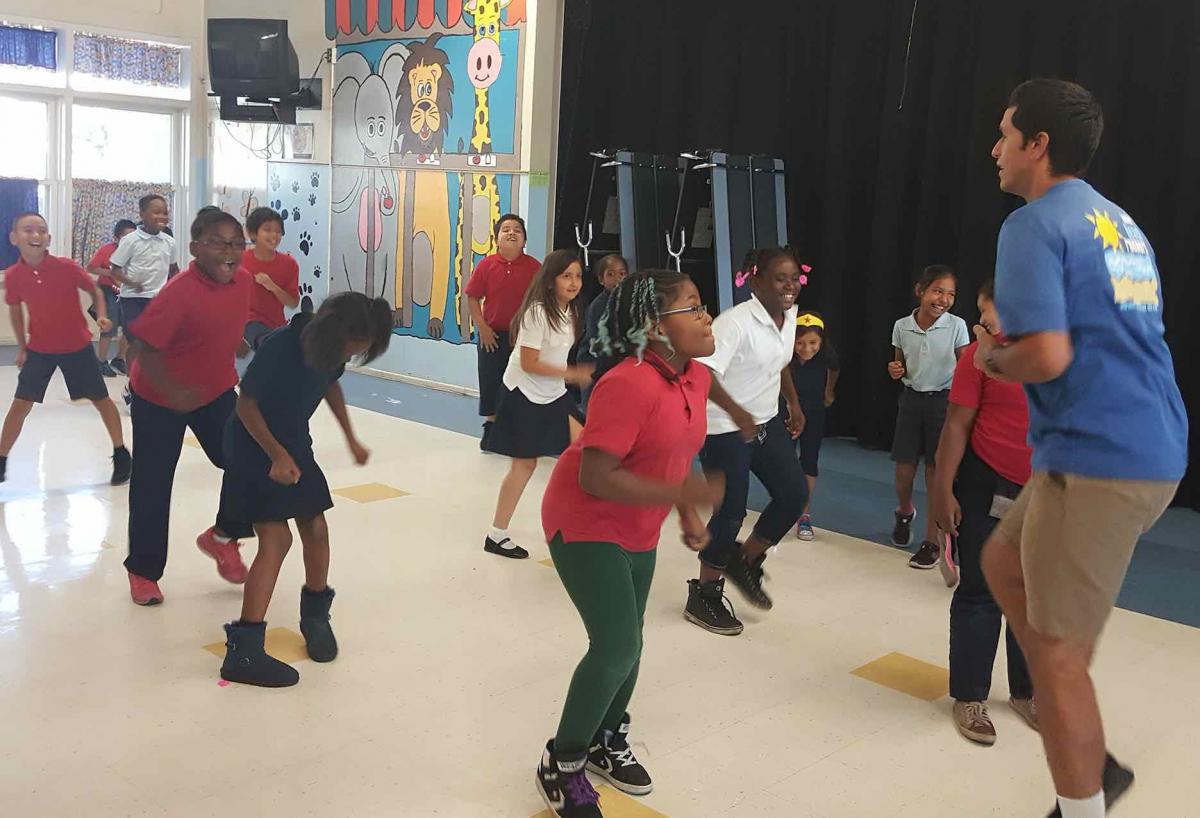 Each session of JBR provides 60-minute lessons with fitness activities and a nutrition education component designed by DHHS to increase youths' awareness of healthy food choices and encourage them to try new fruits and vegetables. The lessons cover various nutrition topics and exercises, using a consistent structure:
Welcome — provides a reminder of the ground rules and reviews the previous session;
Warm-up exercises;
Nutrition education component — employs bingo nutrition games and crossword puzzles to make lessons fun and memorable;
A "Taste It!" section — introduces new fruits and vegetables with staff serving as role models by sampling food alongside children;
Wrap up — kids share what they learned and record their thoughts in a food journal; and
Letter home — each child writes a letter to take home that explains the new physical activities and foods that they tried and includes a request for a fruit or vegetable the family can try together.
Staff tells JBR students that they count on them not only to sustain their outlook on exercise and eating, but also to spread the message to family and friends. The program reaches out to parents and guardians by providing printed materials, cutting boards and jump ropes.
The program focuses on fitness and nutrition, with a classroom component that introduces children to new foods and recipes.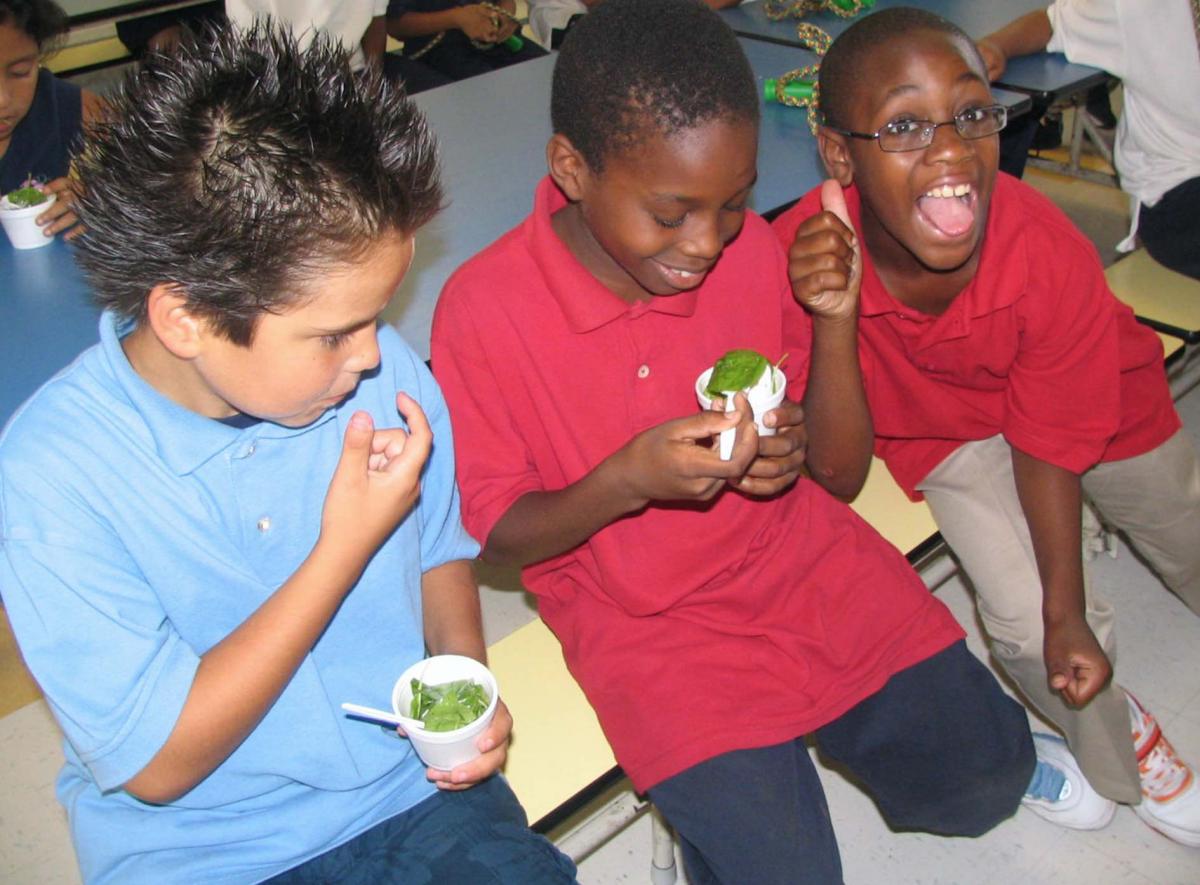 Measuring the Results
JBR has changed the lives of over 4,000 youths and their families for the better since the program began. Launched as a single 12-week program in 2007 for 200 youths, JBR is now serving 600 youths per year in three eight- or 12-week sessions.
At the end of the 12-week session, pre- and post-participation surveys showed improvements in reaching nutrition goals. Participants understood the benefits of Vitamin C and fiber and often identified water as their "healthiest" beverage option. Students reported increased preferences for red onions, carrots, tomatoes, bell peppers, cabbage, mandarin oranges, cucumbers and jicama. Many recipes provided by the program, such as a strawberry-pineapple-lemonade smoothie and a mandarin salad, became student favorites.
The end-of-season fitness component saw an increase in the number of days the participants were moderately or vigorously active for at least 60 minutes and the number of days spent playing outdoors for at least 30 minutes.
"You see kids realize that they can," says Lara Turnbull, Healthy Active Long Beach coordinator and division officer for Long Beach DHHS. "Gaining strength in a 1K race leads to a 5K race — and that teaches kids that they can achieve something if they put their minds to it."
Contact: Jane Grobaty, community information officer, Long Beach Parks, Recreation and Marine; phone: (562) 570-3233; email: jane.grobaty@longbeach.gov.
---
Photo Credit:Courtesy of the City of Long Beach and the League of California Cities.