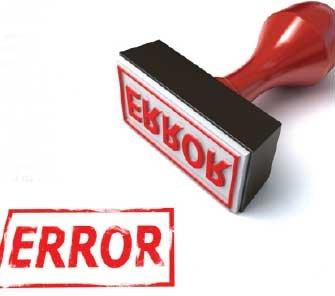 Killing Redevelopment: California's Biggest Economic Mistake
The battle over the governor's proposal to shut down local redevelopment agencies continues to play out in the state Capitol. It is unlikely to be resolved quickly.
Eliminating redevelopment will bring little financial benefit to California. However, it will permanently destroy hundreds of thousands of jobs, wipe out billions of dollars in local economic activity and obliterate a key tool that local governments use to meet the state's infill land-use objectives.
Assessing the Damage
The state Department of Finance acknowledges that after FY 2011–12, the state will realize zero savings from shutting down redevelopment. Redevelopment agencies have more than $87 billion in bond and other contractual obligations that legally must be repaid before revenues can be made available for any
other purpose.
In addition, killing redevelopment will cause serious and permanent economic damage at the local level. Redevelopment activities:
Support upward of 300,000 jobs annually, including 170,600 construction jobs;
Contribute more than $40 billion annually to California's economy through goods and services; and
Generate more than $2 billion in state and local taxes in a typical year.
Ending redevelopment will also take away one of the few tools local governments have to comply with state requirements to plan for more compact urban land use supported by transit-oriented development, housing, jobs and infrastructure.
Furthermore, redevelopment is the second largest funder of affordable housing, after the federal government. Redevelopment agencies have helped build 98,000 units of affordable housing since 1993. Twenty percent of property taxes generated from redevelopment activities must be spent on affordable housing.
Proposal Is Unconstitutional
Shutting down redevelopment agencies violates multiple state Constitutional provisions, including Article XVI, section 16, which requires tax increment to be paid to redevelopment agencies to repay the public cost of redevelopment projects, and Article XIII, section 25.5, which explicitly prohibits the state from taking tax increment from redevelopment agencies.
Abolishing redevelopment could violate the U.S. and California Constitutions, which prohibit impairment of contracts. Redevelopment agencies have more than $87 billion in contractual obligations and have entered into tens of thousands of contracts with banks, developers and bond issuers. The Legislature cannot constitutionally abrogate those contracts or unilaterally substitute a new party to replace the redevelopment agency without the consent of the other parties to the contract.
Long-Term Costs
Jeopardizing these contractual obligations will shake investor confidence and the creditworthiness of the state. It will also increase state and local bonding and borrowing costs for years to come.
In my city, Modesto, losing redevelopment funding would have devastating consequences for our community. Without redevelopment, the city's efforts to revitalize the downtown area and provide affordable housing would come to an abrupt halt. The city has two major projects on the horizon that will not be possible without redevelopment.
The threat of losing redevelopment as an economic development tool is exacerbated by the ongoing grim fiscal conditions. Unemployment in California is high, and jobs are few.
If the state succeeds in killing redevelopment, five or six years from now it is likely to be regarded as one of the worst mistakes California ever made in terms of economic development and growth.
A broad coalition of mayors, council members, local governments, business and labor organizations, environmental leaders and affordable housing advocates oppose the state's attempt to kill local redevelopment. If you have not yet joined this effort, I urge you to do so now. Visit www.ProtectOurLocalEconomy.com and www.MyVoteCountsCA.org to
learn more.
---
This article appears in the April 2011 issue of Western City
Did you like what you read here? Subscribe to Western City
---