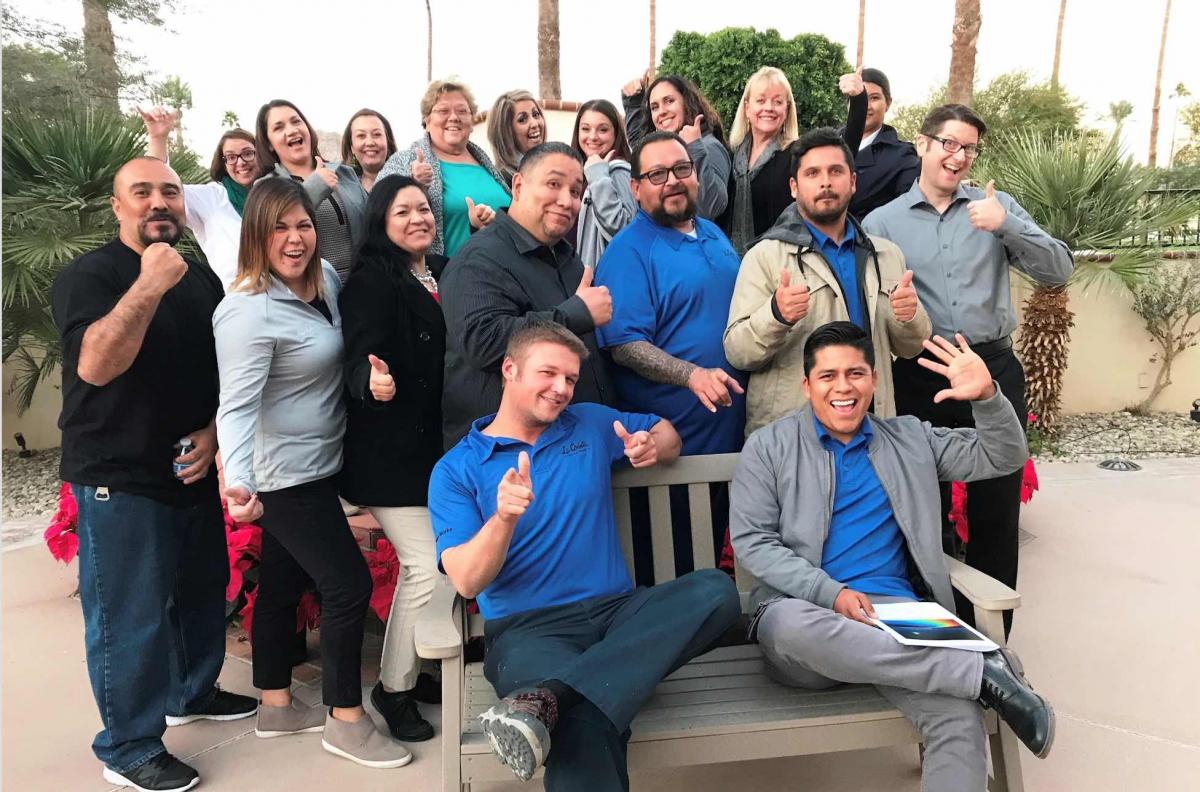 La Quinta Transforms Its Workplace Culture to Better Serve the Community
The City of La Quinta won the Award for Excellence in the Internal Administration category of the 2018 Helen Putnam Award for Excellence program. For more about the award program, visit www.helenputnam.org.
---
La Quinta (pop. 41,204) is one of nine cities in the Coachella Valley. Today, the city employs 88 full-time and 16 part-time staff and contracts for police, fire, landscape maintenance, water and sewer services. But in 2012, like many cities statewide, La Quinta was grappling with the impacts of the Great Recession. A budget deficit forced the layoff of 21 percent of its workforce. The remaining staff struggled to maintain morale in the face of a significantly increased workload and shrinking city resources with which to serve the public. For the good of the entire community, the city didn't need to just survive — it needed to rebound and flourish.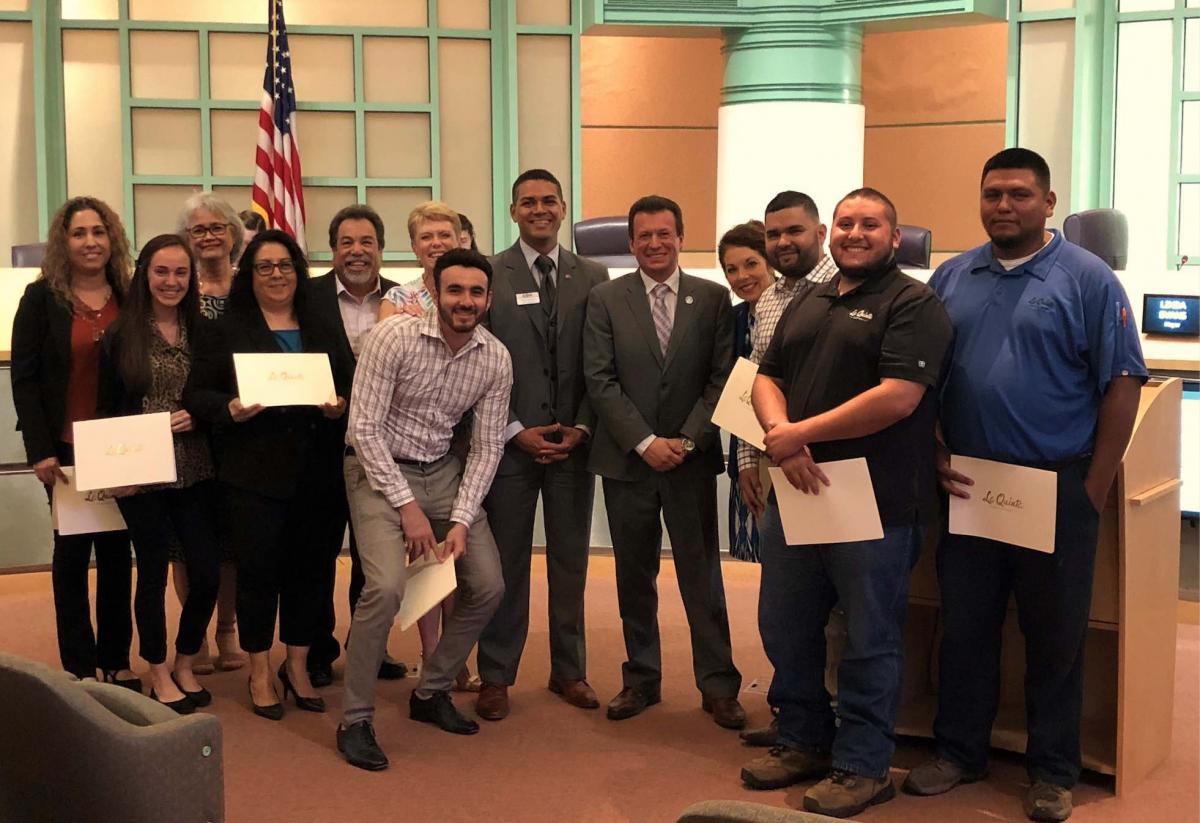 Tackling the Crisis
With strong and supportive leadership from the city council and city manager, La Quinta forged ahead by setting these key goals:
Balance the budget;
Restructure service levels;
Engage its historically anti-tax community to increase revenue by passing a sales tax measure;
Invest in the municipal workforce and technology; and
Implement succession planning to address the retirement of many baby boomers on staff and to help maintain the quality of essential community services.
Achieving these goals began with working to eliminate an operating budget deficit of over $2 million. Specific initiatives included:
Launching a robust community engagement program to communicate the city's financial position and garner input on service delivery changes;
Introducing a sales tax ballot measure;
Providing staff training in analytical thinking, strategic planning, communications and project management;
Making strategic investments in technology to support service delivery; and
Establishing a development and building permit processing center (online and in-house) to increase over-the-counter permit approvals.
This course of action helped galvanize staffers, who recognized the city's constructive focus and committed to working collaboratively to provide services that exceed residents' expectations.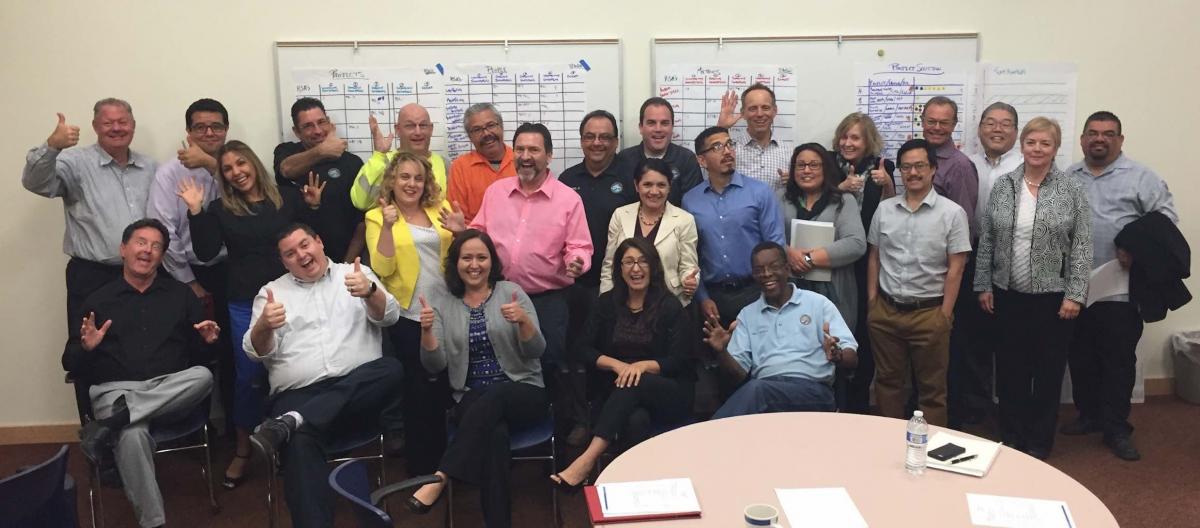 Fostering a Culture of Creativity and Innovation
La Quinta set out to create an energetic and engaged workforce and foster a culture of creativity, innovation and passion. City leaders' vision included giving employees ownership of the services they provide and cultivating an environment of trust, respect and appreciation for the organization and each other. To drive this shift, La Quinta implemented new training platforms and a performance-based evaluation system, employed active succession planning and community engagement and used metrics to measure progress.
"The city council and the executive team wanted to create opportunities for the staff to thrive and grow," says La Quinta City Manager Frank Spevacek. "Implementing programs that taught leadership skills and making significant investments in our staff increased their skill sets to a whole new level. We saw a new culture emerge that had never been seen before in our organization."
Mentoring Managers and Staff
La Quinta launched two programs to mentor managers and supervisors: the Leadership Investment & Knowledge Sharing program and a leadership academy. These programs work hand in hand to advance employees' professional growth and the city's succession planning program.
The Leadership Investment & Knowledge Sharing program is designed to develop leadership and provide an understanding of the city's culture, decisionmaking approaches and management philosophy. Employees participate in small groups that comprise eight employees from different departments. Each group meets with the city manager, department directors and various managers on a rotating basis. The meetings use informal discussion designed to encourage interaction and questions. Full-time employees who have been with the city for a minimum of one year are eligible to participate.
In 2016, the city initiated its successful leadership academy, La Quinta Academy 1.0, to help staff develop their knowledge, skills and abilities in three key areas: projects, people and metrics. Employees who are managers or supervisors or have graduated from the Leadership Investment & Knowledge Sharing program are eligible to participate. Approximately 15 to 20 staff from assorted departments make up the academy's yearly class. The sessions focus on building skills in areas including project resources, performance reviews, career development plans, contracts and agreements, staff reports, hiring, presentations and more.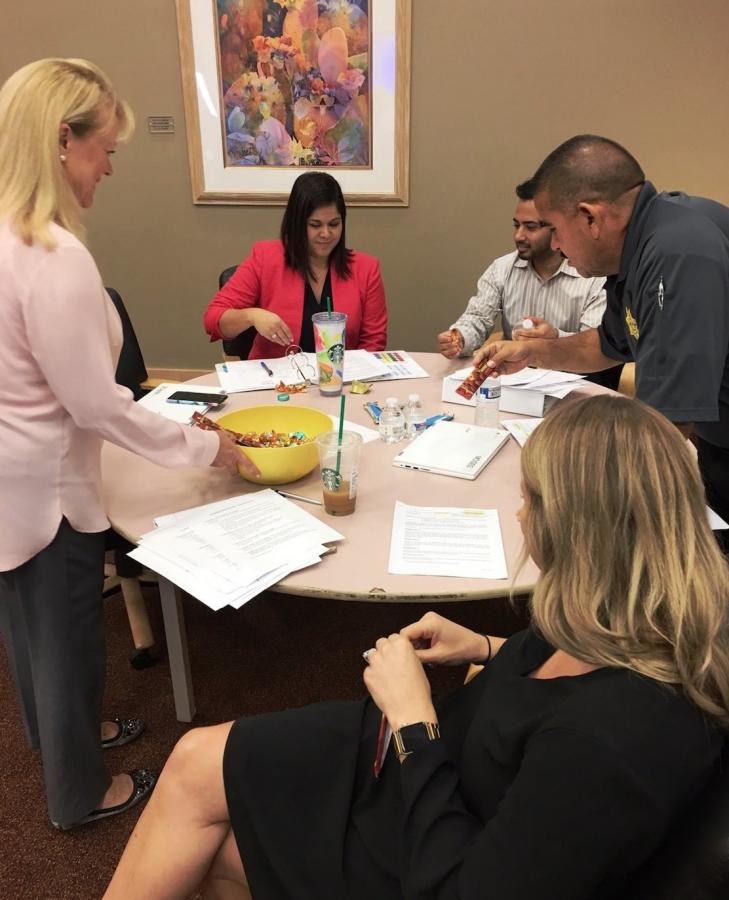 In 2018, the city rolled out La Quinta Academy 2.0 to offer another step in the talent development ladder for those who have completed La Quinta Academy 1.0. This program focuses on thinking strategically, nurturing and developing talent, actively preserving the La Quinta culture and increasing personal leadership effectiveness. Both leadership academy programs combine intensive learning with fun and camaraderie.
"We know that leadership matters, especially when navigating change," says Chris
Escobedo, La Quinta's director of community resources. "But what's more important going forward is empowering our workforce and unleashing the talent in our organization."
Many longtime La Quinta employees have retired in recent years as the wave of baby boomers reaching retirement age grew. The city has worked to offset this departure of expertise with programs that help employees share knowledge and strengthen skill sets of newer staff. As a result, internal promotions increased from zero in 2014 to seven in 2016 and 10 in 2017.
As part of its leadership development efforts, the city now uses:
Lean Six Sigma Lite techniques;
Project Teams, with members from various departments;
Process Action Teams that evaluate and redesign service delivery;
A performance-based classification system;
Active succession planning;
Mentorship programs;
A fully electronic evaluation process; and
Monthly "all hands" and leadership meetings with shoutouts for notable work.
Rather than issuing orders, the city's leaders communicate their intent and then get out of staff's way, giving them the opportunity to explore options, make decisions and foster a sense of shared ownership in programs that serve the community. When metrics reflect progress, the entire team celebrates its successes together.
With 30 years of service, Missy Mendoza is La Quinta's longest tenured employee. She says, "I'm grateful for all the opportunities to be a part of the academy, mentorship, the Leadership Investment & Knowledge Sharing program, short-term rental workshops and outreach — and honored to be part of the City of La Quinta staff."
Measuring Progress
The City of La Quinta has made strides toward meeting its goals. In November 2016, 54.7 percent of its voters passed a 1 percent sales tax measure to fund general city services. Technology investments have increased the city's capacity, and La Quinta has implemented new systems for financial management, permit processing and support. The Hub, which is the city's "one-stop shop" permit processing center, implemented a streamlined process for completing over-the-counter and online permits that receives consistently positive customer feedback. And the city's employee leadership programs are popular and provide continuing support for delivering effective, efficient services to the community.
Contact: Angela Scott, human resources manager, City of La Quinta; phone: (760) 777-7156; email: ascott@laquintaca.gov.
---
Photo Credit: Courtesy of the City of La Quinta and the League of California Cities.