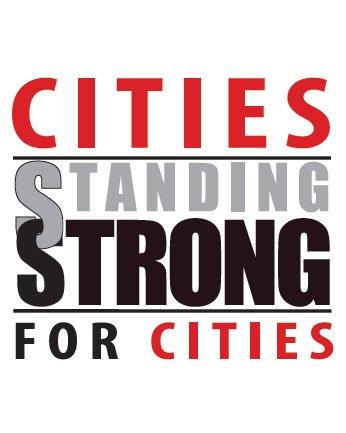 League of California Cities 2011 Annual Conference & Expo Preview
Helen Marshall is conference logistics manager for the League and can be reached at MarshalH@cacities.org. Lorraine Okabe is conference program director and librarian for the League and can be reached at lokabe@cacities.org.
---
Sept. 21–23, Moscone West Convention Center, San Francisco
This year's conference theme, "Cities Standing Strong for Cities," emphasizes the combined strength of California's municipalities as they work together to solve problems, advocate for their communities, defend local control and protect vital services.
The conference offers more than 40 break-out sessions addressing issues from city services and social media to pensions, parking, libraries and economic development. Programming tracks geared toward human resources professionals, city attorneys and fire chiefs are also featured this year.
First-time attendees can expect to network with elected officials and staff from other cities and learn about a wide range of products and services that can save time and money. All conference attendees will benefit from the opportunity to share information and resources and hear experts discuss issues that affect cities throughout California.
Conference Highlights
Conference registration opens Wednesday, Sept. 21. An orientation session at 12:30 p.m. will help first-time attendees navigate the conference and learn about the League. Other events of interest include policy committee meetings and concurrent municipal department meetings (conference registration is required to attend these meetings). The opening General Session includes a welcome from League Board President and Modesto Mayor Jim Ridenour and presentation of the annual report by Executive Director Chris McKenzie. Featured speaker Chris Vein promises to provide valuable resources and tools attendees can put to work right away. Vein is the deputy U.S. chief technology officer for government innovation in the White House Office of Science and Technology Policy. Prior to joining the White House, he was the chief information officer for the City and County of San Francisco, where he led efforts including the use of new media platforms and open-source applications, creation of new models for expanding digital inclusion, and an emphasis on green technology.
On Thursday, Sept. 22, conference activities include numerous concurrent sessions on practical topics such as labor negotiations, engaging volunteers as a strategic resource for cities, and more. The morning's General Session features speaker Dave Barry, a syndicated columnist for 25 years and Pulitzer Prize winner. The Expo opens at 11:00 a.m. and showcases more than 200 exhibitors' products and services designed to help cities increase efficiency and better serve their residents. After a full day of sessions, evening events sponsored by the League's diversity caucuses offer opportunities to network with colleagues.
Friday, Sept. 23 begins with regional division networking breakfasts, followed by concurrent sessions on a wide range of issues of interest to cities. The Expo concludes with a lunch, followed by afternoon concurrent sessions. The closing track of sessions features speaker Dom Sagolla, who helped create Twitter in 2006 and wrote the book 140 Characters: A Style Guide for the Short Form. Learn how elected officials are using Twitter to engage their communities, create buzz around issues and win campaigns.
The closing General Session also includes the swearing-in of the new board of directors and the concluding Annual Business Meeting, where each member city has a voice in setting League policy for the upcoming year (see "How to Participate in the League's Annual Conference Resolutions Process"). It is critically important that each city send at least one delegate to the conference to represent its position on issues under consideration at this meeting. Voting delegates must register for the conference and stay until the meeting ends.
The conference concludes at 4:00 p.m.
For More Information
Check out the latest schedule of events listing content, sessions and speakers at www.cacities.org/ac. Tweet with us at #CaCitiesAnnual. To register for any League conference visit www.cacities.org/events. Priority hotels fill quickly, and conference registration is required prior to reserving hotel space.
---
Helen Putnam Award for Excellence
The Helen Putnam Award for Excellence recognizes innovative city projects that deliver the highest quality and level of service in the most effective manner possible. Winners of this prestigious award will host displays in the League Partners Village on the Expo floor. Be sure to visit these exhibits and take advantage of the opportunity to learn firsthand how your city might adopt these successful approaches.
---
How to Participate in the League's Annual Conference Resolutions Process
Policy development is a key part of the League's legislative advocacy. The League's Annual Conference Resolutions process is one way that city officials participate directly in developing League policy.
Submission of Resolutions
Any elected or appointed city official, individual city, division, department, policy committee or the board of directors may submit a resolution for consideration at the conference. Resolutions must be submitted to the League's Sacramento office no later than 60 days prior to the opening of the conference. Resolutions should focus on municipal issues of statewide importance and are distributed to city officials and posted on the League website in early August.
Consideration of Resolutions
The League president refers the resolutions to the League policy committees for review and recommendation at the conference. Resolutions are next considered by the General Resolutions Committee (GRC), which comprises representatives from each division, department and policy committee and includes individuals appointed by the League president. Resolutions that are approved by the GRC, and resolutions that are approved by the policy committees, but not approved by the GRC, are next considered by the General Assembly. Resolutions approved by the General Assembly become League policy. Other actions on resolutions include: refer back to a policy committee; amend; disapprove; or no action.
Late-Breaking Issues
Resolutions to address late-breaking issues may be introduced by petition at the Annual Conference. To qualify, a petitioned resolution must be signed by 10 percent of the voting delegates and submitted at least 24 hours before the beginning of the Concluding General Assembly (deadline: 2:30 p.m., Thursday, Sept. 22). All qualified petitioned resolutions are forwarded to the General Assembly for consideration, regardless of the action recommended by the GRC. The petitioned resolution process should be reserved for truly late-breaking issues. If the parliamentarian finds that a petitioned resolution is identical or significantly similar in substance to a resolution already under consideration, the General Resolutions Committee may disqualify it.
At the Conference
Wednesday, Sept. 21
Policy committees meet to review resolutions and make recommendations to the General Resolutions Committee.
9:00–10:30 a.m. "Thursday" committees meet.
11:00–12:30 p.m. "Friday" committees meet.
Thursday, Sept. 22, 2:30 p.m.
Deadline to submit signatures to qualify a petitioned resolution.
Thursday, Sept. 22, 4:00 p.m.
General Resolutions Committee meets to consider and make recommendations on resolutions.
Friday, Sept. 23, 2:30 p.m.
Cities consider and vote on resolutions at the Annual Business Meeting
---
This article appears in the August 2011 issue of Western City
Did you like what you read here? Subscribe to Western City
---