League of California Cities 2015 Annual Conference & Expo Preview
Katie Sacco is conference coordinator for the League and can be reached at ksacco@cacities.org.
---
Join city officials from over 400 cities throughout the state at the League's largest conference of the year, the League of California Cities 2015 Annual Conference & Expo. Meet with approximately 2,000 elected officials and staff, and choose from more than 50 break-out sessions and CityTalks designed to educate and inform. Look for sessions of special interest to city attorneys, fire chiefs and human resources staff seeking a more personalized professional development experience.
Last year at the annual conference the League introduced its mobile app, which was designed to help you maximize your time at the conference. The app allows you to view the schedule of events, import your selected sessions into your calendar, access session materials and speaker bios, find exhibitor information and more. To access the app on your device, search in the app store for "League of California Cities" or "CACities."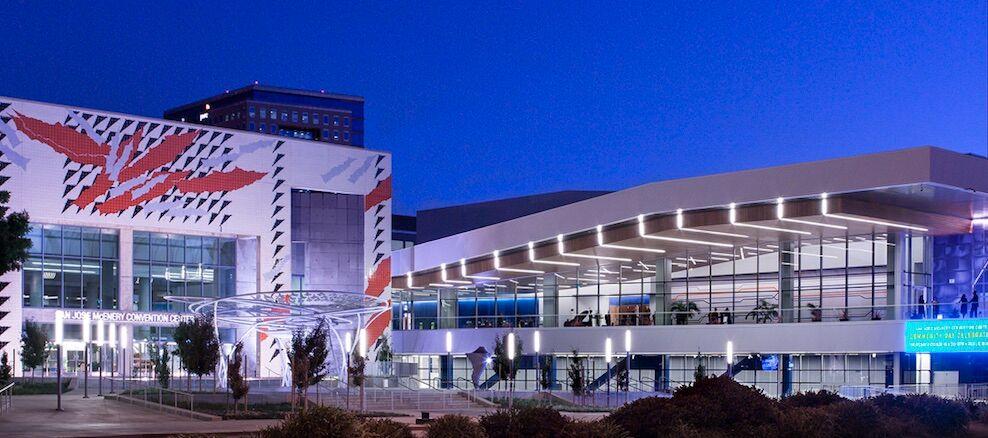 Wednesday, Sept. 30
On Wednesday, several pre-conference sessions are available for those arriving before the Opening General Session. Check in at the registration desk for information on these sessions, which include AB 1234 Ethics Training, break-out sessions and the First-Time Attendee Orientation. Newcomers to the conference may find it somewhat challenging to navigate the numerous learning opportunities available, and the orientation for first-time attendees from 1:00–1:30 p.m. offers a chance to hear how to get the most out of your conference experience.
The Opening General Session includes the announcement of winners of the Helen Putnam Award for Excellence as well as presentation of the Past Presidents' Lifetime Achievement Award and the League's Annual Report. Keynote speaker Greg Lucas will explain how local public libraries are serving as incubators of innovation and can be a major catalyst for building a stronger city. Lucas, a former political reporter and now California state librarian, will provide an overview of how community libraries engage citizens, help expand local economies and provide vibrant and energetic urban places that attract entrepreneurs, families and tomorrow's leaders.
Immediately following the keynote session, the evening's festivities kick off with the grand opening of the Expo Hall and the Host City Reception presented by the City of San José (a registration badge is required to access the event and Expo floor). Later the evening's events will continue at the CitiPAC Neon Glow Casino Night, hosted by Keenan & Associates.
Thursday, Oct. 1
A full day of educational opportunities is planned for Thursday, starting with the Expo, which opens at 9:00 a.m. The Expo features over 250 companies showcasing a wide range of products and services designed to help communities by improving local services and the quality of life for residents.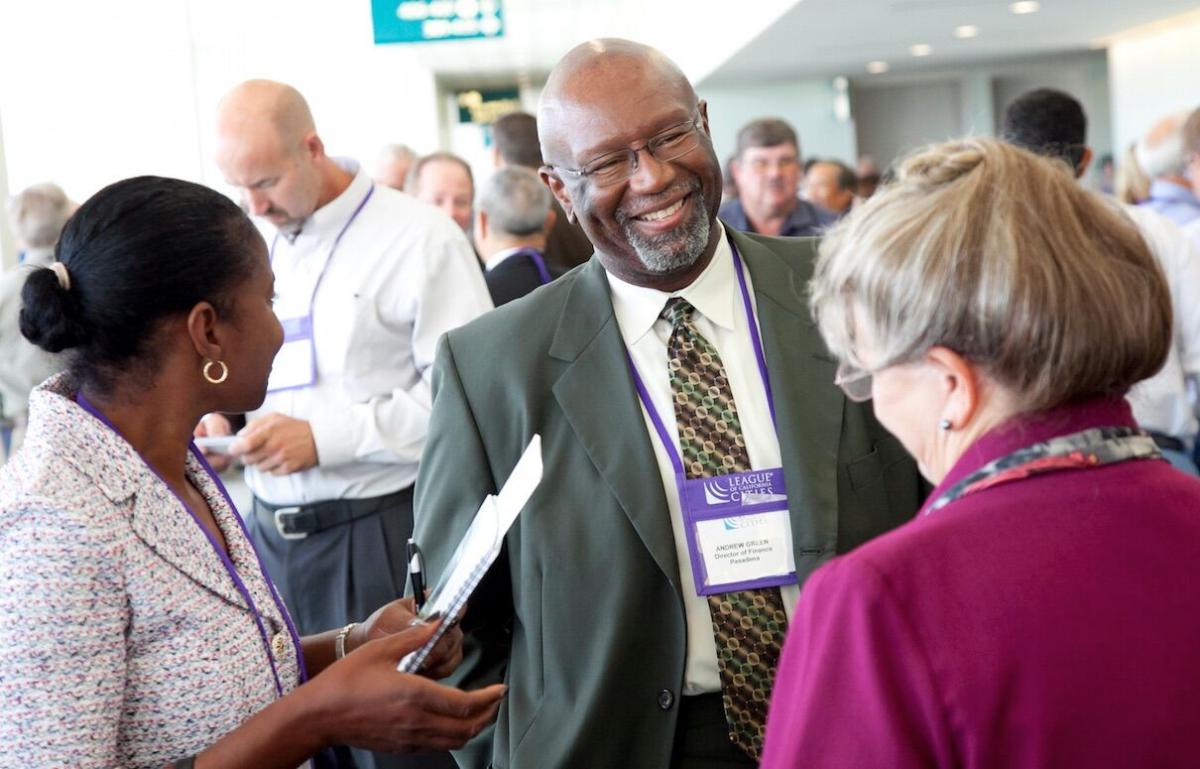 At the morning General Session Keynote Address, workplace demographics expert Cam Marston will speak about "A Workplace in Transition." When Generation X entered the workplace, managers were perplexed by this group's behavior. Now Gen Xers are managers struggling to accommodate and retain the Millennial generation, and many Baby Boomers are still working. With three generations comprising the workforce, work-related issues can be challenging. During this session, the colleagues of Generation X, Millennials and Boomers will learn tips for collaborating with each other.
Thursday afternoon's educational sessions examine topics including water and wastewater, public safety, energy efficiency and sustainability. The evening offers many networking opportunities at various receptions held by the League's diversity caucuses, League Partners and League Divisions.
Check with your regional public affairs manager for division event times, dates and applicable costs.
Friday, Oct. 2
The final day of the conference offers attendees professional development opportunities with over a dozen break-out sessions before the closing luncheon and General Assembly.
During the General Assembly, the 2015–16 League board of directors will be sworn into office, and city delegates will vote on policy resolutions to be implemented in the coming year. Each city should designate at least one voting delegate to represent its position at the conference on issues under consideration at this meeting. Voting delegates must be registered for the conference to participate in the General Assembly.
Watch for updates on the sessions and speakers at www.cacities.org/AC. We look forward to seeing you in September!
---
Photo credits: Courtesy of Team San José (top two photos); Jeremy Sykes, courtesy of League of
California Cities
---
This article appears in the August 2015 issue of Western City
Did you like what you read here? Subscribe to Western City
---