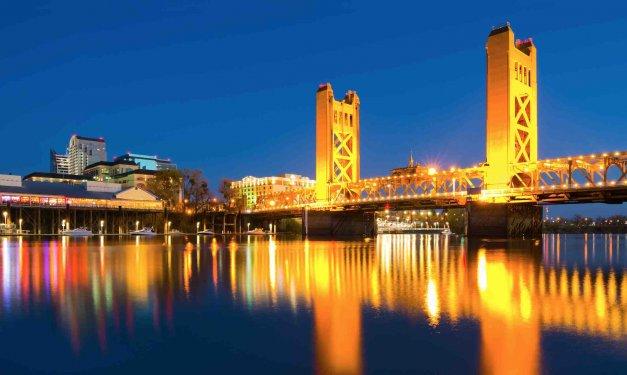 League of California Cities 2017 Annual Conference & Expo Preview
Jennifer Whiting is director of education and conferences for the League and can be reached at jwhiting@cacities.org. To register for the conference, visit www.cacities.org/events.
---
Join city officials from over 400 cities throughout the state at their largest conference of the year, the League of California Cities 2017 Annual Conference & Expo, Sept. 13–15 at the Sacramento Convention Center. Meet with approximately 2,000 elected officials and staff, and choose from more than 50 break-out sessions and CityTalks designed to educate and inform.
Be sure to download the League mobile app, which is designed to help you maximize your time at the annual conference. You can check out the timetable of events, customize your schedule, import your selected sessions into your calendar, access session materials and speaker bios, view exhibitor information and more. Find the app by searching in the app store for "League of California Cities" or "CACities."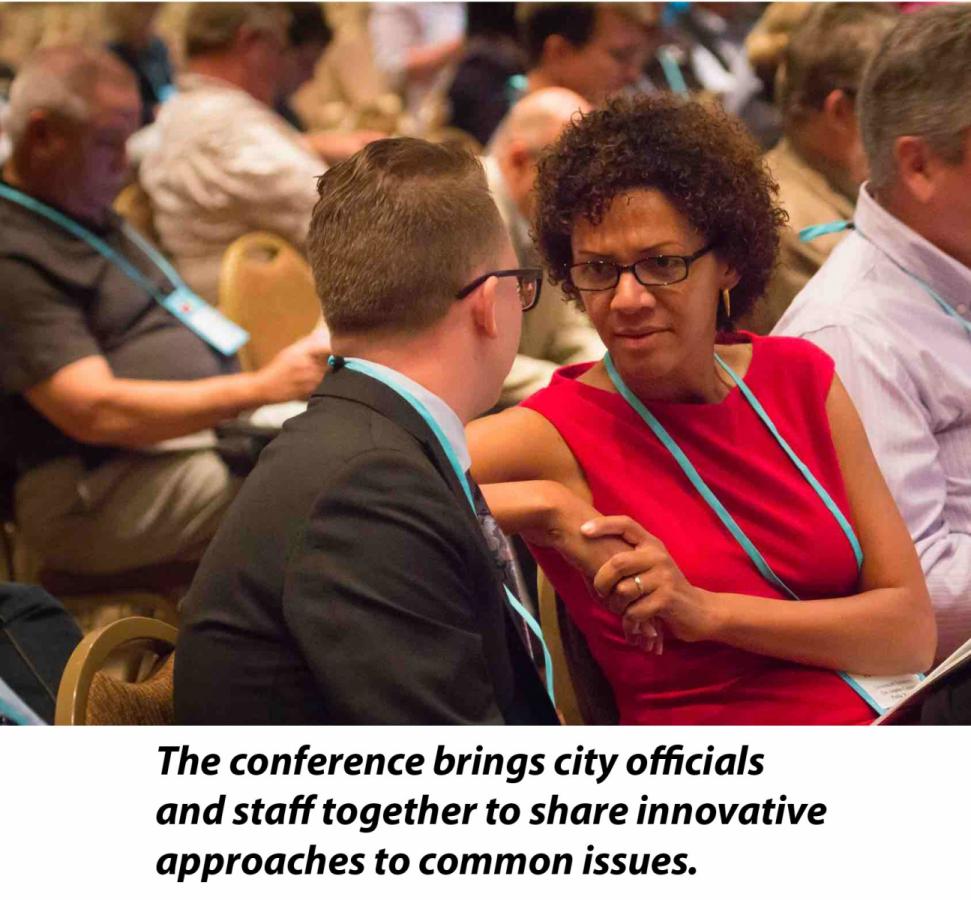 Wednesday, Sept. 13
Though the annual conference doesn't officially kick off until Wednesday afternoon, a variety of activities take place in the morning, including the AB 1234 Ethics Training, a City Clerks' Workshop and meetings of the League's policy committees and Legal Advocacy Committee. If you are a first-time attendee, join us from 12:45 to 1:15 p.m. for an orientation designed to help you navigate the numerous learning opportunities available. Executive Director Carolyn Coleman and other League leaders will offer helpful tips on how to get the most out of your conference experience.
The conference begins with a celebratory Opening General Session that includes the announcement of winners of the Helen Putnam Award for Excellence, presentation of the Past Presidents' Lifetime Achievement Award and the League's Annual Report, given by Executive Director Coleman. We will also hear from America's first African-American female combat pilot, Vernice "FlyGirl" Armour, who will share her story to illustrate how you can decide what you want, take a stand and execute your vision. You will walk away energized and ready to give your city the boost needed to enhance teamwork, better understand how your objectives support the city's overall strategy — and accomplish its mission. (See "Don't Miss These Dynamic Speakers" below for more about Armour.)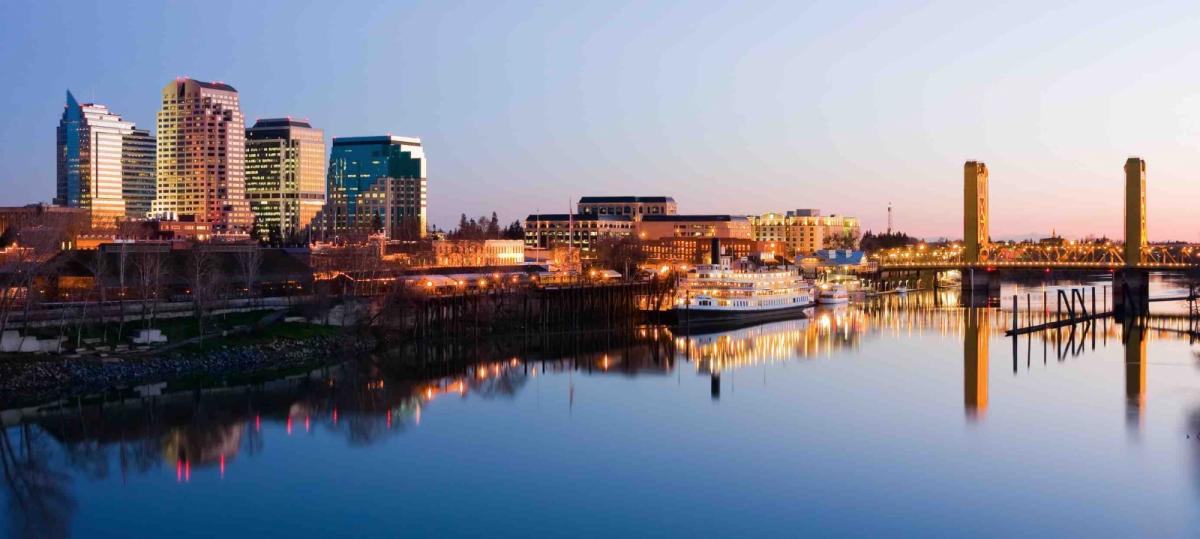 After the Opening General Session, you will have an opportunity to attend various educational sessions before the evening's festivities begin with the grand opening of the Expo Hall and the Host City Reception, presented by the City of Sacramento (a conference registration badge is required to access the event and Expo floor). Later, evening events continue at the CitiPAC 12th Annual Leadership Reception at the California Museum, hosted by Keenan & Associates and featuring music, refreshments, casino-style gaming and full access to the museum.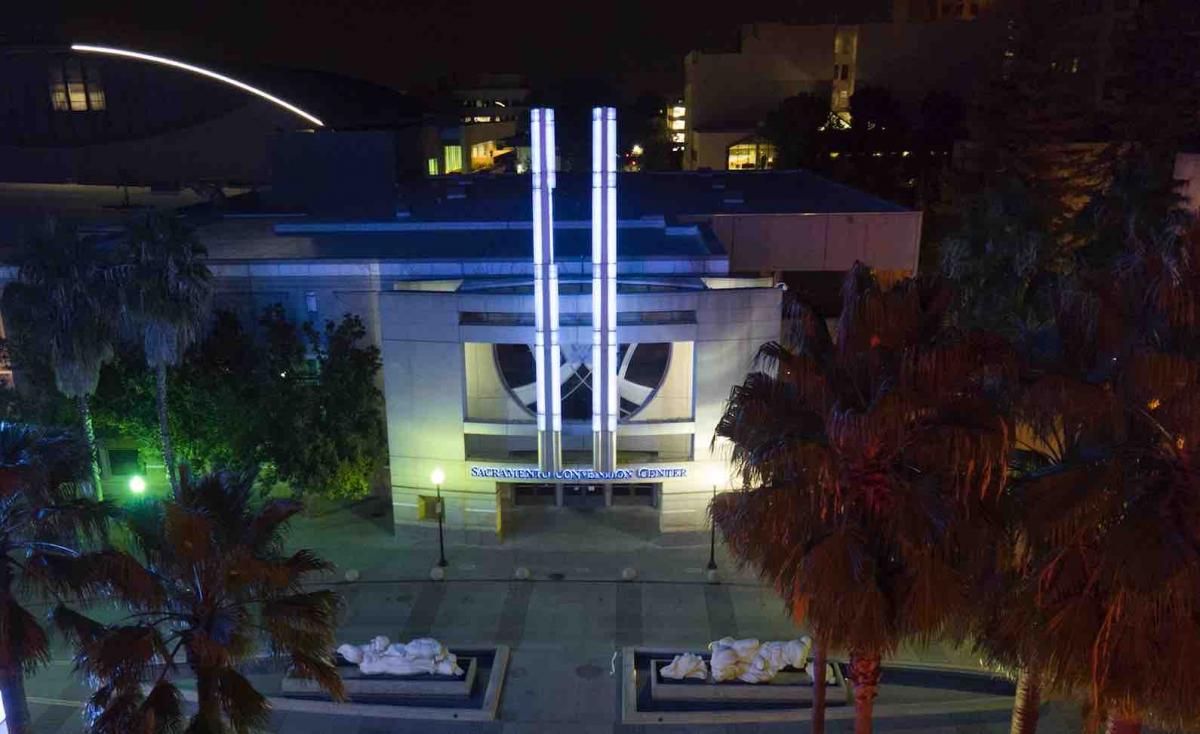 Thursday, Sept. 14
A full day of educational opportunities is planned for Thursday, starting with the Expo, which opens at 9:00 a.m. The Expo features over 230 companies showcasing a wide range of products and services designed to help communities by improving local services and the quality of life for residents.
At the morning General Session Keynote Address, hear dynamic author, educator and civic entrepreneur Eric Liu. Hailed by The New York Times and The Washington Post as a leading voice of his generation, Liu has served in senior leadership roles in politics, media and business. Liu is a regular columnist for CNN.com and correspondent for TheAtlantic.com and he has written several acclaimed books that showcase his power as a storyteller and idea generator. (For more about Liu, see "Don't Miss These Dynamic Speakers" below.)
Thursday afternoon's educational sessions examine topics such as economic development, affordable housing, marijuana regulation, municipal finance and many more. The evening offers multiple networking opportunities at various receptions hosted by League Partners and the League's diversity caucuses and divisions.
Check with your regional public affairs manager for division event times, dates and applicable costs.
Friday, Sept. 15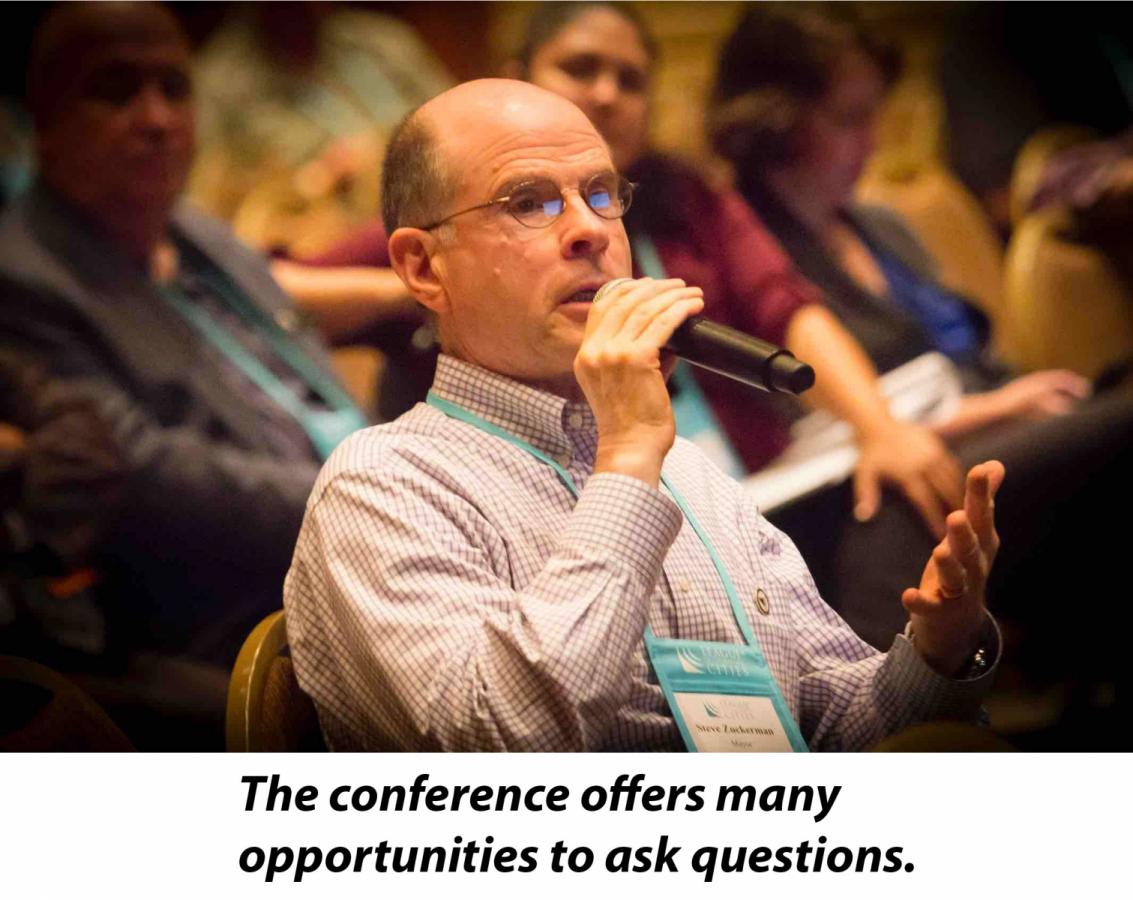 The final day of the conference offers attendees professional development opportunities with over a dozen break-out sessions before the closing luncheon and General Assembly.
During the General Assembly, see the League's 2017–18 board of directors sworn into office and the League's General Assembly act on policy resolutions to be implemented in the coming year. The General Assembly comprises voting delegates, designated by each member city, who vote on policy resolutions that have been proposed by the League's members. (Voting delegates must be registered for the conference to participate in the General Assembly.) For more information on the League's resolutions process, visit www.cacities.org/resolutions.
Watch for updates on the sessions and speakers at www.cacities.org/AC. We look forward to seeing you in September!
---
Don't Miss These Dynamic Speakers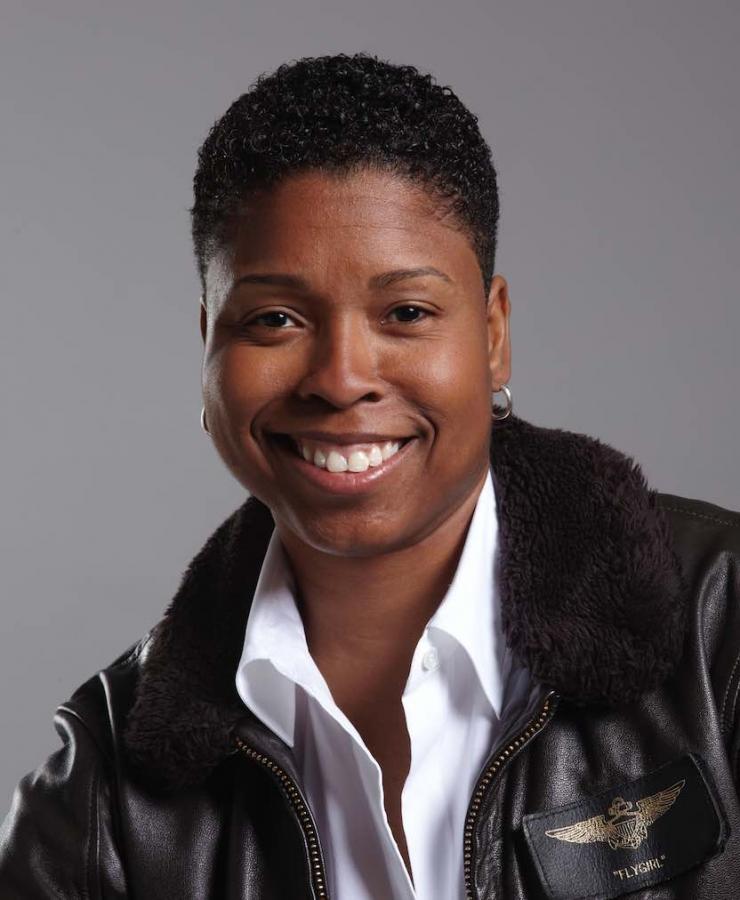 Vernice "FlyGirl" Armour
Vernice "FlyGirl" Armour — known to most simply as FlyGirl — was the first African-American woman on the Nashville Police Department's motorcycle squad, a two-time titleholder in Camp Pendleton's annual Strongest Warrior Competition as well as their Female Athlete of the Year and a running back for the San Diego Sunfire women's professional football team. She propelled herself from beat cop to combat pilot in a record-breaking three years and became the U.S. Marine Corps' first African-American female pilot and first African-American female combat pilot. After completing two tours of duty in Iraq and leaving the military, FlyGirl launched FlyGirl Enterprises. As featured on Oprah Winfrey, CNN, MSNBC, NPR and countless other news and entertainment outlets, FlyGirl's contagious, gutsy style continues to inspire people and organizations across the globe. She energizes audiences by conveying the passion and leadership required to excel. FlyGirl says, "To change current conditions, we are going to need to think, lead and execute differently. In order to succeed, you gotta 'Get Gutsy!' We all must take personal responsibility and be accountable. We win or lose together."
Hear "FlyGirl" speak at the Opening General Session on Wednesday, Sept. 13.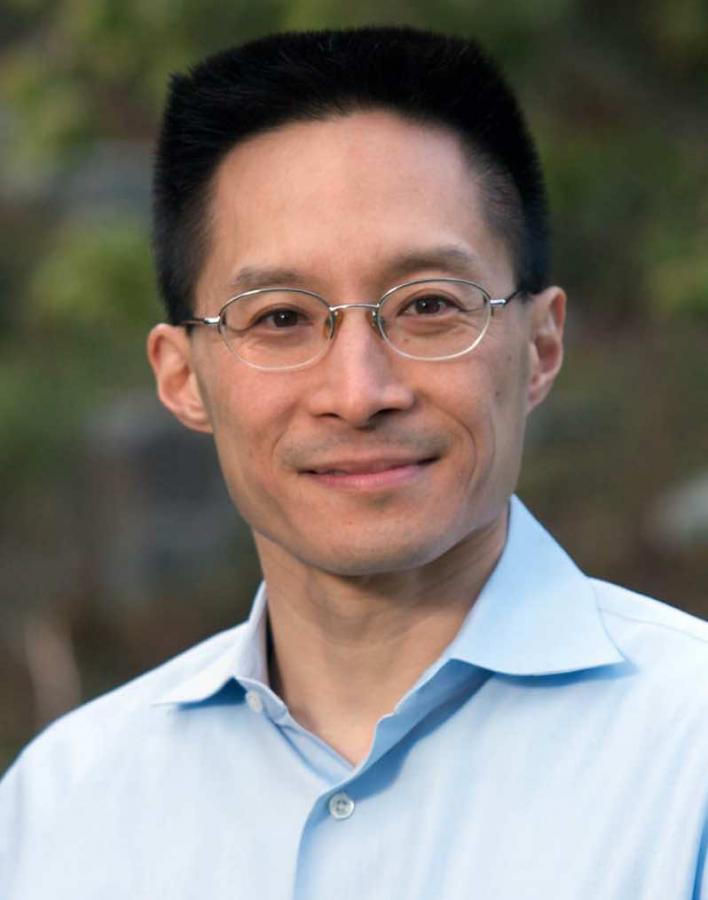 Eric Liu
A dynamic author, educator and civic entrepreneur, Liu inspires and energizes audiences everywhere. He is the founder and CEO of Citizen University, which promotes and teaches the art of creative citizenship. In settings ranging from the World Economic Forum to the Seeds of Compassion event with the Dalai Lama, and from college campuses and corporate boardrooms to grassroots community organizations, Liu brings a message of possibility and connection that is unique and powerful.
Liu served as a White House speechwriter for President Bill Clinton and later as Clinton's deputy domestic policy advisor. Liu's book Guiding Lights: The People Who Lead Us Toward Our Purpose in Life was named the Official Book of National Mentoring Month. His book about race, identity and assimilation, The Accidental Asian: Notes of a Native Speaker, was a New York Times Notable Book and was featured in the PBS documentary Matters of Race.
Liu asks, "How can you learn to activate your civic power to see problems through fresh eyes and bypass broken institutions, stale ideologies and divisive politics?" Hear him speak about citizen power, civic purpose and effective citizenship at the General Session on Thursday, Sept. 14.
---
Photo credit: Jeremy Sykes, courtesy of the League of California Cities (conference attendees); Courtesy of the Sacramento Convention & Visitors Bureau (Sacramento Convention Center); Andrew Zarivny/Shutterstock.com (Sacramento skyline)
---
This article appears in the August 2017 issue of Western City
Did you like what you read here? Subscribe to Western City
---