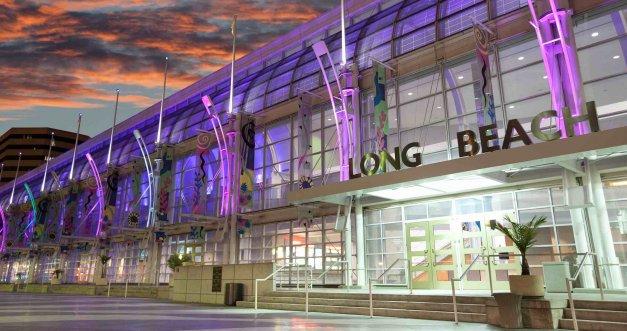 League of California Cities® 2016 Annual Conference & Expo Preview
Caitlin Cole is a conference program manager for the League and can be reached at ccole@cacities.org.
---
Join city officials from over 400 cities throughout the state at the League's largest conference of the year. Network with some 2,000 elected officials and staff, and choose from more than 60 break-out sessions and CityTalks designed to educate and inform. Look for tracks of special interest to city departments and staff seeking a more personalized professional development experience. The League's regional divisions conduct various events throughout the conference; check with your local regional public affairs manager for division event times, dates and any additional fees that may apply.
Be sure to download the League's mobile app, which is designed to help you optimize your time at the conference. Using the app, you can see the schedule of events, customize your schedule, import your selected sessions into your calendar, access session materials and speaker bios, find exhibitor information and more. Find the app on your device by searching in the app store for "League of California Cities" or "CACities."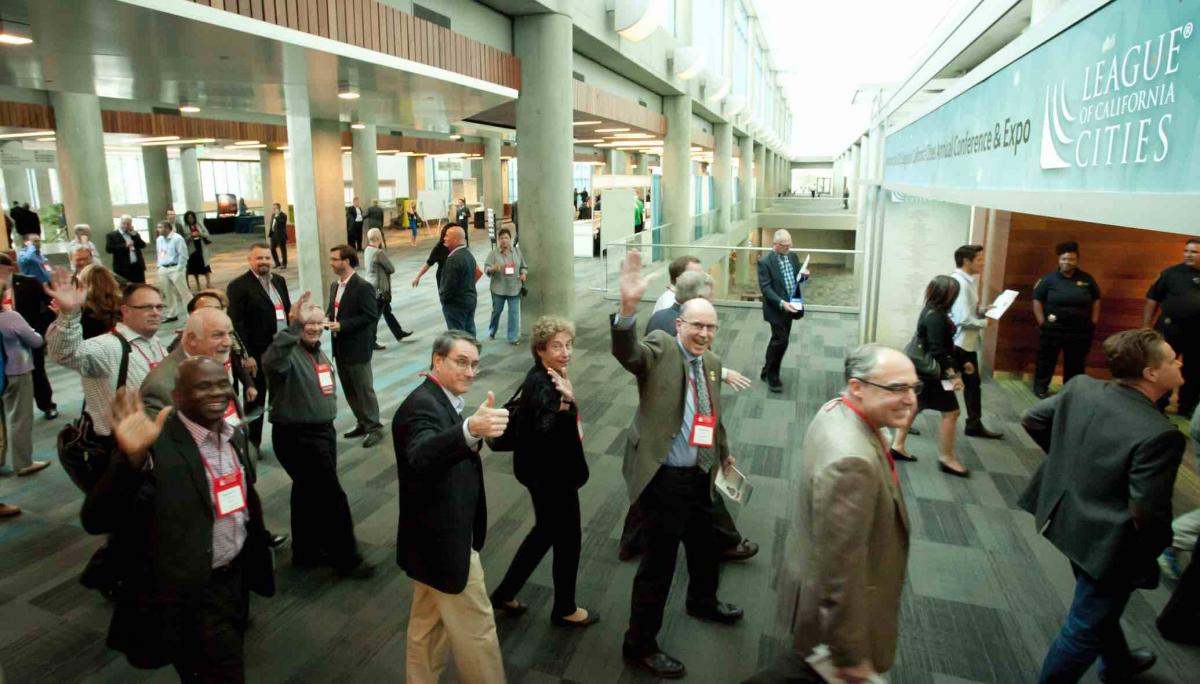 Wednesday, Oct. 5
Wednesday morning begins with several pre-conference sessions for those arriving before the Opening General Session in the afternoon. Pick up registration materials for information on these sessions, which include AB 1234 Ethics Training, break-out sessions, a City Clerks' Workshop and the First-Time Attendee Orientation. Newcomers to the conference should plan to attend the orientation for first-time attendees on Wednesday from 1:00–1:30 p.m. to hear the League's president and executive director describe how to get the most out of your conference experience. Conference attendees active in the League's professional departments and those who want to become more involved should attend the department business meetings prior to the Opening General Session.
During the Opening General Session, the Helen Putnam Award for Excellence winners will be announced and the League's Annual Report will be presented. Keynote speaker and arts activist Jason Roberts of the Better Block Project will discuss how we can drive change in our communities.
Immediately following the keynote address, the evening's festivities kick off with the grand opening of the Expo and the Host City Reception presented by the City of Long Beach. The evening continues at CitiPAC's 11th Annual Leadership Reception, hosted by Keenan & Associates. Join us for this wonderful evening of entertainment featuring food, beverages, dueling pianos and casino-style gaming.
Thursday, Oct. 6
A full day of educational opportunities is planned for Thursday.
At the morning General Session Keynote Address, hear Christopher Thornberg speak about "Fact and Fiction: What Is Really Going On in the California Economy?" Thursday afternoon's educational sessions examine topics such as stormwater, affordable housing, medical marijuana, municipal finance and more.
Plan to spend some time at the Expo, which opens at 9:00 a.m. The Expo features over 225 companies showcasing a wide range of products and services designed to help communities by improving local services and the quality of life for residents.
The evening provides multiple networking opportunities at various receptions held by the League's diversity caucuses, League Partners and League divisions.
Friday, Oct. 7
The final day of the conference offers attendees additional professional development opportunities with more break-out sessions prior to the closing luncheon and General Assembly.
Gather at the General Assembly to celebrate the swearing-in of the new League board of directors and participate in the policy resolutions process. Be sure your city's voting delegate attends this meeting to represent your city's position on resolutions under consideration.
Watch for session and speaker updates at www.cacities.org/AC. We look forward to seeing you in October!
---
Keynote Speakers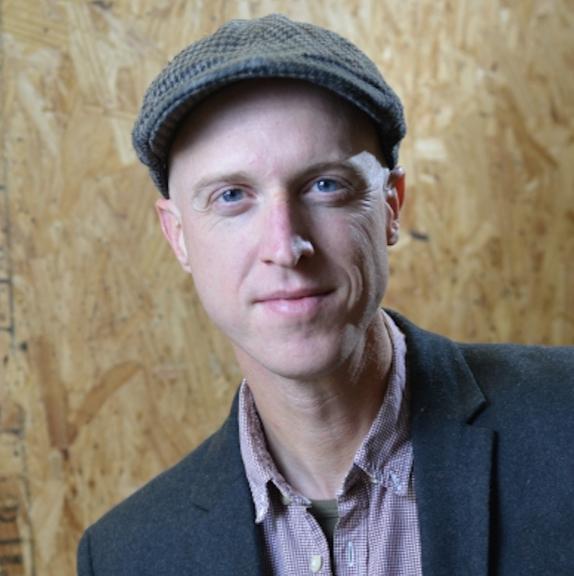 Jason Roberts founded the Oak Cliff Transit Authority, originated the Better Block Project (http://betterblock.org), co-founded the Art Conspiracy and Bike Friendly Oak Cliff and recently ran for Congress. He launched the nonprofit Oak Cliff Transit Authority in 2006 to revive the Dallas streetcar system and later spearheaded the city's effort in garnering a $23 million federal grant to help reintroduce a modern streetcar system to Dallas. In 2010 Roberts organized a series of Better Block projects, which converted depressed blocks with vacant properties in south Dallas into temporary walkable districts with pop-up businesses, bike lanes, café seating and landscaping. The effort became an international movement and has been featured in The New York Times and on National Public Radio (NPR). Roberts has spoken at TEDx Austin and Oklahoma. The White House recognized his innovative transportation work with a Champions of Change Award.
At the Opening General Session, Roberts will present "Build a Better Block: How to Make Real Change in Your Community Today." In his uniquely funny, smart and energetic style, he will address how we can drive change in our communities, revitalize stagnant blocks and move past unproductive committees and outdated regulations.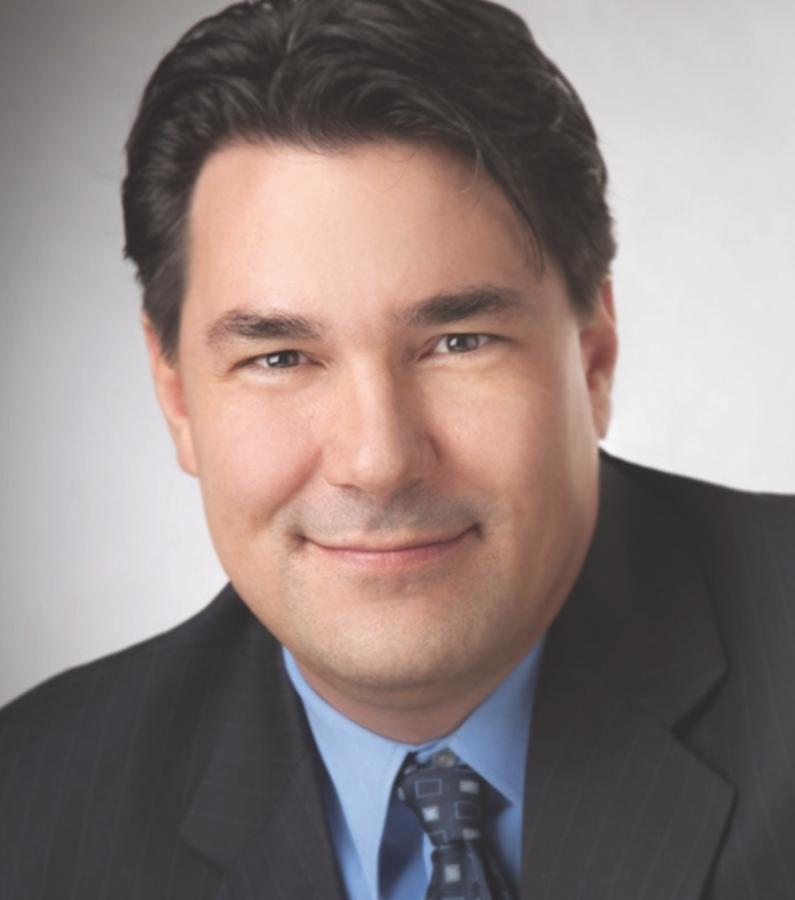 Christopher Thornberg, Ph.D., is founding partner of Beacon Economics LLC and widely considered to be one of California's leading economists. An expert in economic forecasting, regional economics, real estate and industry analysis, employment and labor markets, and economic policy, Thornberg was one of the earliest and most adamant predictors of the subprime mortgage market crash that began in 2007 and the global economic recession that followed. Between 2008 and 2012, he served as a chief economic advisor to the California State Controller's Office and as chair of Controller John Chiang's Council of Economic Advisors.
Prior to launching Beacon Economics, Thornberg was a senior economist with UCLA's Anderson Forecast where he regularly authored economic outlooks for California, Los Angeles and the East Bay and developed specialized forecasts for a variety of public and private entities. Thornberg has appeared on CNN and NPR and is regularly quoted in major national dailies including the Wall Street Journal and The New York Times.
At Thursday's General Session, Thornberg will speak on "Fact and Fiction: What Is Really Going On in the California Economy?" Numerous issues raise concerns about whether the current expansion can maintain its momentum. Thornberg will look at how sustainable the economy is in its current form and how the characterization of the Golden State as "business unfriendly" stacks up. He will also discuss future economic flash points and identify where cities need to focus their attention.
---
Photo credit: (city officials), Jeremy Sykes, courtesy of the League of California Cities
---
This article appears in the September 2016 issue of Western City
Did you like what you read here? Subscribe to Western City
---