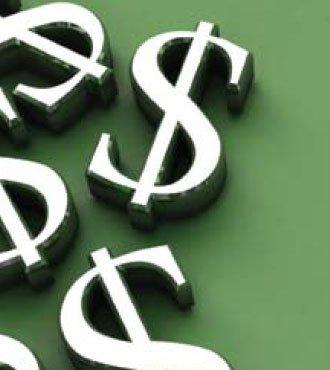 League-Sponsored Financial Solutions for California Cities Provide Significant Savings
Dan Harrison is director of administrative services for the League and can be reached at dharrison@cacities.org.
---
Among the many League-sponsored services used widely by California cities are three services provided by other organizations. The League helped create each of these organizations to offer value to local governments, and it continues to be involved in their governance and administration. They are:
CalTRUST (Investment Trust of California) — a joint powers authority that provides a convenient way for local agencies to pool their assets for investment;
California Communities (California Statewide Communities Development Authority or CSCDA) — a joint powers financing authority that offers local governments and private entities access to low-cost, tax-exempt financing for projects that provide local public benefit; and
U.S. Communities — a national nonprofit corporation that allows local agencies to piggyback on competitively bid contracts and secure very deep discounts by taking advantage of public agencies' enormous collective purchasing power nationwide.
These services provide cities value in two ways. The first and most important is through convenient investment and favorable returns, low-cost financing and discounted purchasing. The second is related to the fees the League receives from these services. These fees allow cities working together to accomplish through the League what would otherwise be unaffordable, while keeping League dues affordable. It would require a 55 percent membership dues increase on cities for the League to replace the revenue it receives from these three programs.
Here's a brief introduction to each of these services.
About CalTRUST
CalTRUST is an innovative partnership. The California State Association of Counties (CSAC) Finance Corporation and the League created CalTRUST to provide a convenient method for local agencies to pool their assets for investment. The California Government Code specifically authorizes local agencies to directly invest in joint investment pools, such as CalTRUST.
Participating is easy. Local agencies can invest with CalTRUST directly, without the need for a city council action to join the joint powers authority (JPA). Any California local agency may participate in CalTRUST.
Local treasurers and investment officers govern CalTRUST. As a JPA, CalTRUST is governed by a board of trustees made up of local treasurers, finance directors and investment officers. The board of trustees sets overall policy for CalTRUST; it also selects and supervises the activities of the investment manager and other agents. Wells Capital Management serves as the investment advisor for the program.
CalTRUST offers options. Local agencies have access to three types of accounts:
Money market (rated AAA/Aaa);
Short term (rated AA/S1+); and
Medium term.
Local agencies may select account options that match their investment time horizon and cash flow needs. They can easily reallocate among accounts as those needs change.
Each of the accounts seeks to attain a high level of current income and preserve principal by investing only in high-quality, fixed-income securities. All CalTRUST accounts comply with the limits and restrictions placed on local investments by California statutes; no leverage is permitted in any of the CalTRUST accounts.
CalTRUST is flexible and transparent. There are no account maximums or limits on the number of accounts. Unlimited transactions are possible in the money market and short-term accounts, and monthly transactions are possible in the medium-term account.
The daily mark to market, or fair value accounting, of portfolios means no hidden surprises. Twenty-four-hour secure online access to account information reflects all activity through the prior day, including all asset holdings.
For more information visit www.caltrust.org.
About California Communities
California Communities has a track record of ensuring that the diverse interests and broad needs of more than 500 local government members and their communities are met through a variety of innovative public agency and private activity bond programs. With more than $47 billion in tax-exempt debt issued since 1988, California Communities has both earned a trusted name and developed the breadth of experience necessary to operate in the California marketplace.
Local Government Projects. California Communities has funded more than $11.7 billion for 1,456 local agency participants, including:
Total Road Improvement Program (TRIP), which leverages gas tax revenue (this is a new service);
Tax and revenue anticipation notes — $9 billion;
Water/wastewater systems — $481 million;
CaLease lease obligations — $123 million;
Pension obligation bonds — $414 million;
Statewide Community Infrastructure Program — $149 million; and
Vehicle license fee and property tax securitizations — $1.5 billion.
Public Benefit Projects. California Communities is known for financing high-quality public benefit projects. It has issued more than $36 billion for 1,775 local community-approved efforts, including:
Affordable housing — more than 54,000 very low- and low-income affordable housing units for 464 multifamily and 118 senior housing projects;
Manufacturing — 125 projects creating an estimated 10,000 new manufacturing jobs in California;
Hospitals/medical facilities — 645 projects; and
Solid waste disposal and alternative energy — 19 projects.
Read the annual Community Benefit Report and more at www.cacommunities.org.
About U.S. Communities
U.S. Communities is the leading national government purchasing cooperative. It provides world-class government procurement resources and solutions to local and state government agencies, school districts (K-12), higher education and nonprofits looking for the best overall government pricing from suppliers.
The program offers:
No User Fees — there are no costs or fees to participate;

Best Overall Government Pricing From Suppliers — by combining the potential cooperative purchasing power of up to 90,000 public agencies, California cities are able to access the best overall pricing;

Quality Brands — U.S. Communities offers thousands of the best brands in a wide variety of categories, services and solutions;

Integrity and Experience — unlike other government cooperative purchasing organizations, U.S. Communities national government purchasing cooperative was founded by five national sponsors and more than 70 state, city and regional organizations; and
Oversight by Public Purchasing Professionals — third-party audits on contracts ensure that program pricing commitments are met, with benchmark analyses against other suppliers and retailers to guarantee participants the best overall value.
A majority of California cities already use one or more of the U.S. Communities contracts. However, there is more money to be saved on the products and services cities use every day. The new office-supplies contract that features locally owned office suppliers with national discount pricing is especially attractive. Other offerings include furniture, auto supplies, food, rental equipment, tools, cleaning supplies, office equipment and much more.
Registering to participate with U.S. Communities government purchasing cooperative is quick, easy and free.
Learn more about this one-of-a-kind joint purchasing program by visiting www.uscommunities.org.
Beyond the Financial Benefits
The League encourages cities to use these services. CalTRUST fits well into the investment strategy of many cities, most cities will find it helpful to rely on California Communities financing from time to time, and every city can secure high-quality products at lower cost through U.S. Communities. In addition, using these services will help keep the League strong and reduce its reliance on membership dues.
---
This article appears in the September 2011 issue of Western City
Did you like what you read here? Subscribe to Western City
---