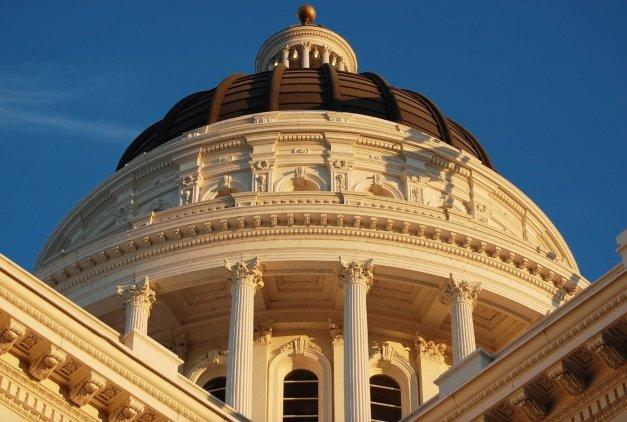 League's New Mobile Advocacy App Instantly Connects City Officials With Their Legislators
The state Capitol buzzes with activity during the spring and summer. League staff and city officials walk its halls talking to legislators and their staff or testifying in committees about city priorities and how proposed legislation will impact local communities. While the League uses a number of methods to advocate on behalf of cities, the voices of member cities are the key to shaping policy.
But city council members typically have a limited amount of time to spend at the state Capitol. Many local elected officials want to weigh in with their state representatives on legislation and issues that affect their cities. However, staying informed about the latest developments presents a challenge for council members who are busy attending to city business and responding to requests from residents.
"Timing is a critical element when you're dealing with the legislative process," says Bismarck Obando, public affairs director for the League. "With this in mind, the League looked at ways to make legislative advocacy easier and more convenient for city officials." The result is a new feature on the League's mobile application that provides a simpler way to advocate for your city.
Making Advocacy Easier and More Effective
"The League is building a new core Legislative Advocacy Team as part of its effort to streamline the process and make it more convenient for our members," says Obando. "This will also enhance cities' ability to easily speak with a united voice on key legislation affecting their communities."
Mayors and council members who want to participate in the Legislative Advocacy Team can sign up by completing a simple form. Team members will have access to a private area on the League's mobile app that sends an alert directly to their smartphone or mobile device when action is needed on a bill. When they receive the alert, they can respond by using the app's special features to take action in several ways.
"Many of our members are already using the League's mobile app," says Obando. "This new tool is part of the League app, but it's in a private area reserved exclusively for the Legislative Advocacy Team. It enables city officials with a strong interest in advocacy to respond in a timely way and communicate directly with their legislators on key bills and issues."
City officials who sign up to be part of the League's Advocacy Team will receive these benefits:
Invitations to a monthly call with the League's legislative director or other lobbyists;
Recognition at the League's Annual Conference & Expo;
Periodic updates about important legislation impacting cities;
Calls to action on high-priority legislative issues sent directly to their mobile device; and
Full mobile access to the League's Action Center & Hot Issues pages.
How to Join the Legislative Advocacy Team
If you are a city official who wants to sign up for the Legislative Advocacy Team:
Contact your regional public affairs manager to obtain a registration form (information on how to reach your regional public affairs manager can be found at www.cacities.org/regionalmanagers); and
Send the completed registration form to your regional public affairs manager or the League's Sacramento office.
You will receive a confirmation email with your user name, a temporary password and login instructions.
"City officials' ability to quickly reach a legislator's office during a crucial legislative vote complements the work of the League lobbyists in the state Capitol and the grassroots efforts of the League's regional public affairs managers," says Obando. "We encourage city officials to join the Legislative Advocacy Team to help strengthen the voice of cities."
For more information about joining the League's Legislative Advocacy Team or to obtain a registration form, email your regional public affairs manager or contact Bismarck Obando, director of public affairs, at Bismarck@cacities.org.
---
This article appears in the June 2015 issue of Western City
Did you like what you read here? Subscribe to Western City
---