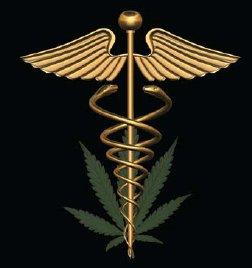 The Legal Basis for Banning Medical Marijuana Dispensaries
Sonia Carvalho is a partner in the Irvine office of the law firm Best Best & Krieger. She has served as city attorney for numerous California cities and can be reached at sonia.carvalho@bbklaw.com. Jeff Dunn is also a partner in the Irvine office of the law firm Best Best & Krieger. He represents cities throughout California on medical marijuana dispensary issues and can be reached at jeffrey.dunn@bbklaw.com.
---
Cities traditionally exercise nearly exclusive control over land use. They regularly invoke their land-use authority to limit or prohibit the location of various types of businesses and operations within their communities. They do so under their basic police powers, which permit them to adopt laws protecting health, safety and welfare. In instances where the state has not pre-empted local law-making authority, a city is free to regulate. Medical marijuana dispensaries are not expressly mentioned in either the Compassionate Use Act (CUA) or in the Medical Marijuana Program Act (MMP); and in the recent City of Claremont v. Kruse case the court's decision confirmed that these laws do not pre-empt a city's enactment or enforcement of land use, zoning or business license laws as they apply to medical marijuana dispensaries.1
When a city's zoning code does not allow marijuana dispensaries or collectives, and it expressly states that any condition caused or permitted to exist in violation of its provisions constitutes a public nuisance, the city can ban the use. Accordingly, the city may enjoin the nuisance by filing a civil abatement action. Despite claims that the state's medical marijuana laws prevent cities from regulating marijuana dispensaries, the California Court of Appeal's thorough analysis of state pre-emption law in Kruse concluded that cities retain their police power to regulate and, if necessary, restrict the operation of dispensaries.
The courts have recognized that the CUA and the MMP create only narrow exceptions to criminal drug possession penalties. Numerous judicial decisions have confirmed that California voters approved limited defenses to possession of marijuana and did not intend to allow large-scale commercial operations. Most important to the theory that cities retain the right to ban dispensaries is the 2005 People v. Urcizeanu decision, in which the court of appeal noted that the CUA "creates a narrow defense to crimes, not a constitutional right to obtain marijuana."2
Two Methods for Banning Marijuana Dispensaries
Some dispensary operators have obtained business permits under false pretenses, applying for city land-use and business permits under the guise of pharmacies or other permissible uses.3 In other cases operators outright refused to comply with city laws requiring business permits.4 Operators like these have been ordered by the courts to cease business based on the regulations that the cities had in place.
There are two primary methods cities use to ban dispensaries:
Adopt a business license provision that says licenses will be issued only to those operating in compliance with state and federal law; and
Prohibit dispensaries in all land-use zones.
Nearly 200 California cities have either banned pot collectives or have enforced moratoriums, according to Americans for Safe Access. The medical cannabis advocacy group reports on its website that 34 cities in California have specific ordinances that allow for medical marijuana cooperatives.
Pending Litigation
The City of Anaheim enacted an ordinance in 2007 banning all marijuana distribution facilities consisting of three or more people who otherwise qualified as patients or caregivers under California's MMP and CUA. The ban imposed a criminal penalty.
A collective called the Qualified Patients Association filed a lawsuit challenging the ban. The collective argued that local governments' ability to ban marijuana collectives is pre-empted by the California medical marijuana law. The collective argued that local governments may regulate but not ban marijuana distribution facilities.
The trial court disagreed, concluding there was no pre-emption and that Anaheim could use its police powers to ban marijuana distribution facilities and impose a criminal penalty for violating the ban. The collective has appealed and the matter is pending in the Fourth District Court of Appeal.
Unresolved Issues
While some cities have adopted ordinances permitting marijuana dispensaries under certain rules and regulations, the question of whether cities can authorize such uses by ordinance remains unclear. Government Code section 37100 states that a city's "legislative body may pass ordinances not in conflict with the Constitution and laws of the state or the United States." As all use of marijuana is illegal under federal law, cities may lack the authority to adopt enforceable ordinances permitting marijuana dispensaries under any rules or regulations.
---
Footnotes:
[1] The California Supreme Court denied review and further denied requests to have the Kruse opinion depublished. City of Claremont v. Kruse, 2009 Cal. LEXIS 12497 (Cal., Dec. 2, 2009).
[2] People v. Urcizeanu (2005) 132 Cal.App.4th 747.
[3] City of Corona v. Naulls (2008) 166 Cal.App.4th 618.
[4] City of Claremont v. Kruse (2009) 177 Cal.App.4th 1153.
---
About Legal Notes
This column is provided as general information and not as legal advice. The law is constantly evolving, and attorneys can and do disagree about what the law requires. Local agencies interested in determining how the law applies in a particular situation should consult their local agency attorneys.
---
This article appears in the May 2010 issue of Western City
Did you like what you read here? Subscribe to Western City
---