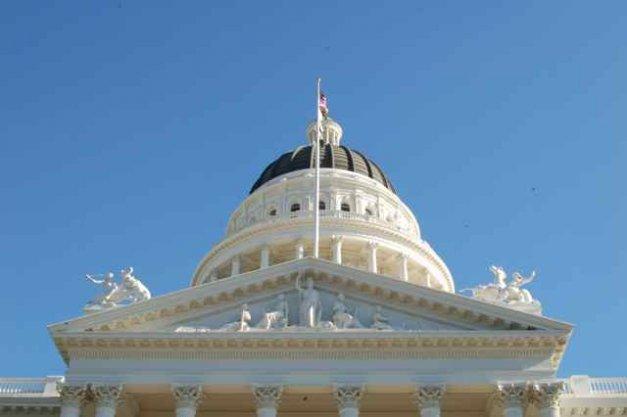 Legislative Briefing Webinar Wraps Up the Session, Sets Stage for 2015
Eva Spiegel is communications director for the League and can be reached at espiegel@cacities.org.
---
With the Capitol quiet, the League is already busy gearing up for the coming Legislative Session. This is the time of year when your lobbying team in Sacramento begins to identify key issues that may surface in the upcoming session and compiles a comprehensive summary of bills recently signed by the governor. The League engages in this process to give California city officials an in-depth perspective on new laws, legislative priorities and dominant trends in the Capitol.
Popular Web-Based Briefing Saves Time, Money
For the first time, this year the League's annual end-of-session legislative briefing will be provided as a webinar only. While the League has offered both a webinar and in-person briefings for the past three years, attendance at the in-person events has declined as online participation has increased. The popular webinar format allows city officials to benefit from a live briefing without incurring the time and expenses associated with travel.
This year's 90-minute briefing is set for Nov. 12 from 2:00 to 3:30 p.m. Registered participants will receive a link to the League's 2014 Legislative Briefing Report, which contains details on enacted bills that affect cities. Participants can print as many copies of the briefing book as they need. Most of the bills covered in the briefing and in the report are set to take effect on Jan. 1, 2015, unless otherwise indicated. This annual publication also includes an overview written by League Legislative Director Dan Carrigg, which covers the year's most important legislative developments and provides helpful political context for cities.
Get Insider Perspectives From the League
The webinar covers the culmination of the two-year 2013–14 Legislative Session and highlights key bills from the 2014 session signed by Gov. Jerry Brown in each of the League's primary lobbying areas. The League's legislative team will explain significant bills and focus on what cities need to know to prepare for the laws' enactment in January. The briefing will also touch on several initiatives on the November statewide ballot that are of interest to cities.
Topics to be covered in the webinar will include legislation affecting:
Economic development;
Post-redevelopment;
Massage industry regulation;
Cap-and-trade auction and revenues;
Groundwater and Proposition 1 (the Water Bond);
Public safety; and
Employee benefits and collective bargaining.
Register Now
Don't delay registering your city today for this important webinar. Find registration and other information at www.cacities.org/events.
---
This article appears in the October 2014 issue of Western City
Did you like what you read here? Subscribe to Western City
---