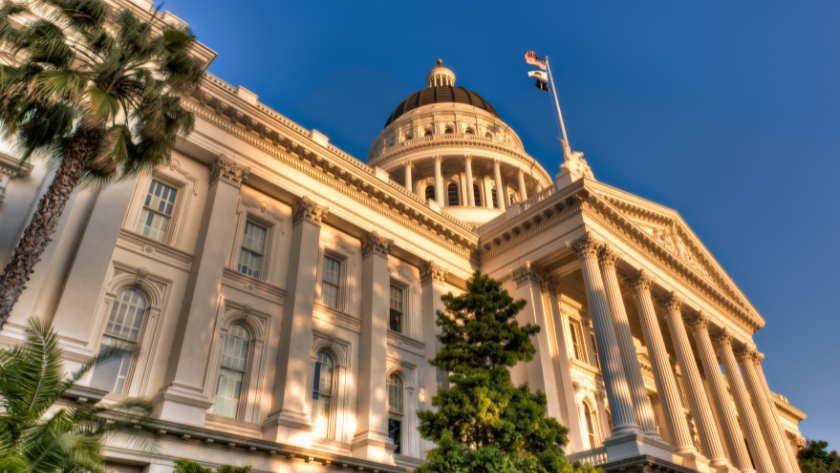 Legislative year in review: What city leaders need to know about 2022
Melanie Perron is the deputy executive director of advocacy and public affairs for the League of California Cities and can be reached at mperron@calcities.org.
---
California's $97.5 billion budget surplus dominated every legislative conversation this year. The state's economy grew substantially in late 2021 into early 2022 as it emerged from a "relatively brief but severe recession." However, this rosy state budget outlook was later impacted by record rates of inflation, ongoing global supply chain disruptions, and labor force declines. As 2022 drew closer to the end, analysts started to warn of a "heightened risk of recession" on the horizon.
The Legislative Analyst's Office revised downwards its projected revenue just months after Gov. Gavin Newsom signed a $308 billion budget based on the high-growth assumptions. And in the Legislature, with an unexpected wave of early retirements and the November 2022 election looming, lawmakers competed fiercely to ensure their priorities were reflected in the legislative agenda and the state budget.
After lengthy negotiations, the 2022 Budget Act ultimately prioritized increasing financial reserves, strengthening economic support for businesses and families, and allocating most of the surplus to one-time investments. Through it all, Cal Cities fought for the best interests of cities.
In the end, Cal Cities tracked or engaged with 1,430 bills — two-thirds of all introduced measures. Cal Cities also protected cities' interests in the courts, at the federal level, and in the regulatory arena.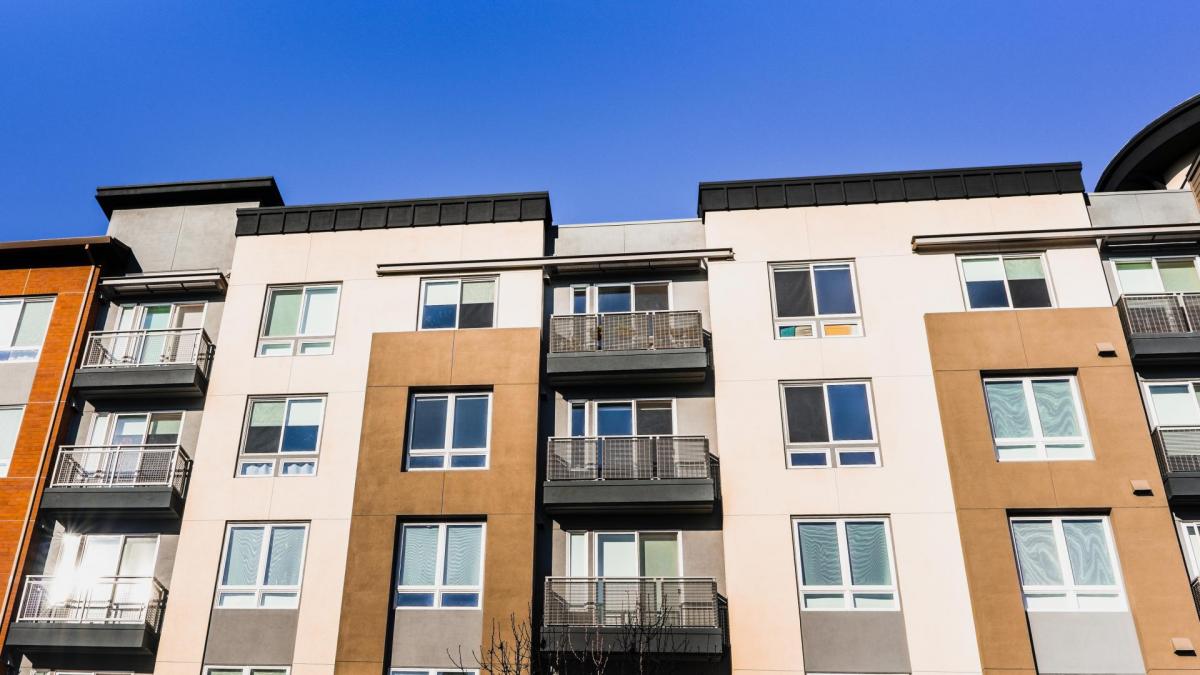 Finding a home in the state budget for local housing programs
Cal Cities delivered key housing wins for cities while pushing back forcefully on the state's efforts to curb local decision-making. Cal Cities played a significant role in getting $1 billion to support cities' efforts to address the statewide housing supply and affordability crisis. This new funding will greatly enhance the reach of the highly successful low-income housing and infill construction programs, resulting in more homes being built.
Still, funding alone will not lead to a significant increase in housing construction. Cities need more flexibility to make decisions that balance community needs with statewide goals.
To this end, Cal Cities helped prevent the advancement of AB 2053 (Lee), which would have created a new layer of state bureaucracy to build social housing. Cal Cities successfully argued that the creation of a new state entity would duplicate, or even potentially undermine, efforts to produce more housing.
The most contentious housing bills were AB 2011 (Wicks) and SB 6 (Caballero). These measures garnered special attention because of the intense competition between the California Conference of Carpenters sponsoring AB 2011 and the State Building and Construction Trades Council pushing SB 6 over a fundamental disagreement about the appropriate level of labor standards.
Cal Cities objected to AB 2011 since it would require cities to ministerially approve certain affordable and mixed-use housing developments regardless of any inconsistency with their general plans, specific plans, zoning ordinances, or regulations. Cal Cities also had significant concerns with SB 6. Even though it is not a by-right proposal, cities are still forced to allow housing in office, retail, and parking zones.
Despite continued opposition from Cal Cities, ultimately the measures were signed by the Governor.
However, by working closely with both bill authors throughout the year, Cal Cities secured amendments to allow cities to exempt some parcels from housing development if other parcels are identified as suitable for development.
Cal Cities is also exploring additional ways to protect local control over land use at the ballot box. The Cal Cities Board of Directors has directed Cal Cities to investigate the feasibility of a ballot measure in 2024 that fights back against state efforts to undermine local land use authority. This work is underway and will continue in 2023.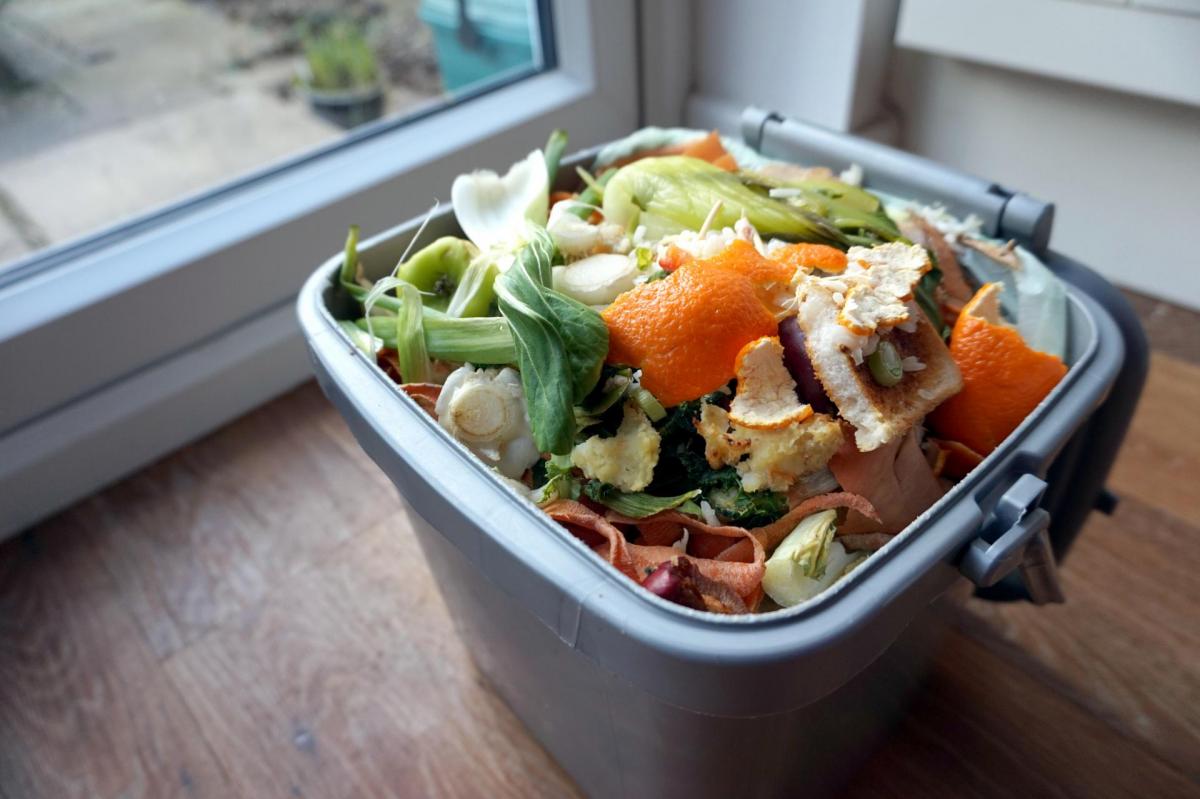 Building sustainable and resilient communities, together
Cal Cities secured $180 million to help cities implement the state's new regulations for organic waste recycling programs (SB 1383, 2016). This funding is in addition to the $60 million in grant funding Cal Cities won in 2021.
Additionally, Cal Cities successfully secured the Governor's signature on AB 1985 (R. Rivas), giving cities an additional two years to comply with SB 1383's procurement requirements. This came on the heels of Cal Cities' successful advocacy for SB 619 (Laird, 2021), which gave cities an alternative pathway to compliance.
California cities will play a critical role in another landmark recycling program over the next decade following the passage of SB 54 (Allen). The sweeping single-use plastics and packaging recycling bill was signed into law after four years of intense negotiations. Cal Cities played a lead role in ensuring the bill's success and that new costs will not be borne by cities and will continue to engage as the program is developed.
Increasing accountability for catalytic converter theft
California has been one of the leading states for catalytic converter insurance claims in the United States. Not surprisingly, the Legislature acted on this dramatic spike in theft. Two new laws designed to disincentivize black market operations and dissuade further theft were strongly supported by Cal Cities this year.
AB 1740 (Muratsuchi) and SB 1087 (Gonzalez) define who may sell and purchase catalytic converters, and require a traceable payment method for transactions. The measures also include fines and penalties for those convicted of knowingly and willfully violating these requirements.
Increasing guardrails for offenders is one of many strategies supported by Cal Cities when addressing crime and its underlying causes.
Pushing back on cannabis legislation that threatens land use policies
Although many local jurisdictions allow for cannabis retail or are developing local cannabis regulations, the state wants a more uniformly regulated market. By far the most consequential cannabis-related measure for cities in 2022 was SB 1186 (Wiener).
Under SB 1186, cities must adopt new ordinances by January 2024 to allow for the delivery of medicinal cannabis to patients or their primary caregivers. Depending on the type of cannabis retailer, this may also require changes to local land use policies to allow for non-storefront retail licensing.
The original bill mandated storefront medicinal retail, which would have infringed even more heavily on local land use policies. Cal Cities strongly opposed the bill and secured critical amendments to narrow the scope to require delivery only. To help cities comply with this new law, Cal Cities is preparing a draft ordinance for cities to consider.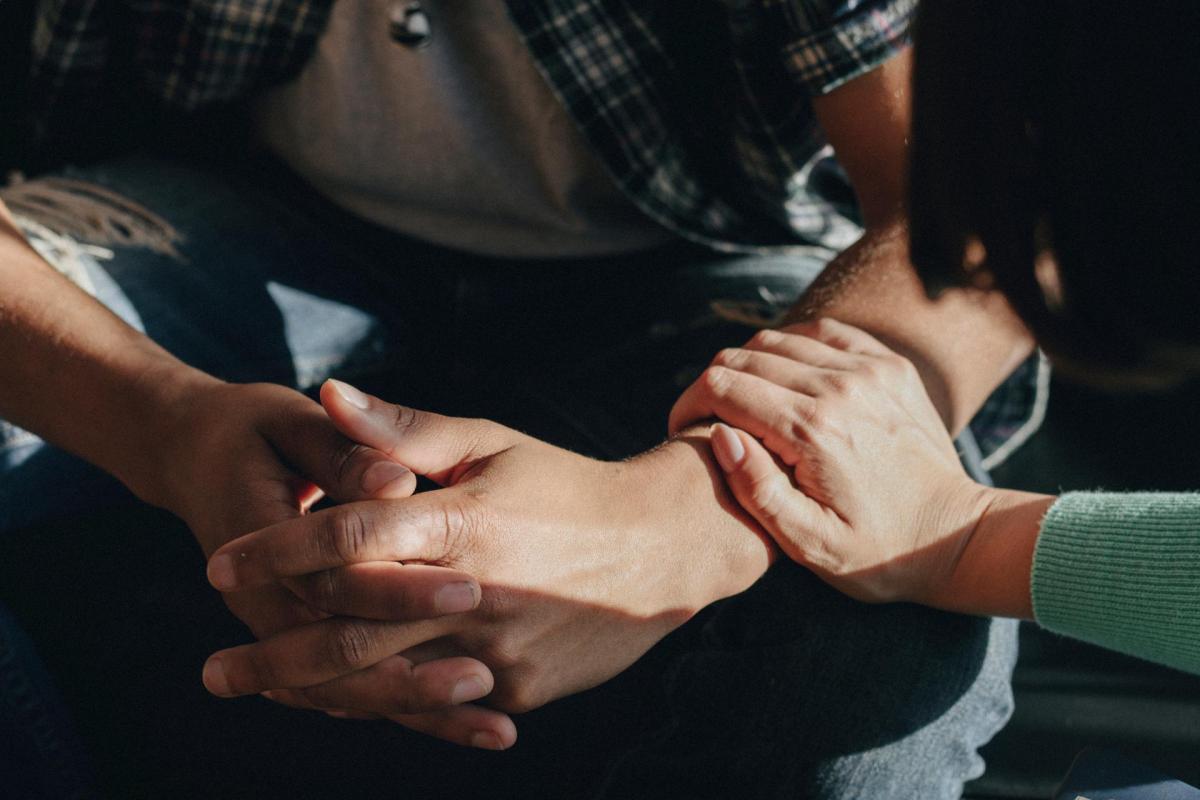 Promoting community wellness
Many eyes were on SB 1338 (Umberg) this year. The first-of-its-kind program will connect people experiencing acute mental illnesses with a court-ordered care plan managed by a care team in the community through the Community Assistance Recovery and Empowerment (CARE) Court program. After months of negotiations, Cal Cities secured amendments to help ensure the program's effective roll-out, including a pathway for cities to participate in CARE plan negotiations.
Additionally, Cal Cities sponsored AB 662 (Rodriguez), which creates a peer-to-peer suicide prevention curriculum for firefighters and emergency medical services personnel. This life-saving measure will be beneficial for first responders and the communities they serve.
Safeguarding essential local revenues
This legislative session also brought forth attempts by lawmakers to make a grab for local revenues that cities need to fund essential services.
AB 1951 (Grayson) would have provided manufacturing companies a full sales tax break on new equipment for the next five years — with an estimated revenue loss to local governments of over $2.5 billion. Ultimately, the Governor listened to the collective call from cities and vetoed AB 1951 citing Cal Cities' position when stating, "we cannot ask our local governments to bear this loss in revenue."
Cal Cities also stopped two measures that would have required state and local pension systems to make significant divestments: (SB 1173, Gonzalez) and (SB 1328, McGuire). Cal Cities opposed both measures as they would have passed the higher costs on to employers. Lawmakers acknowledged our opposition and held both measures in committee without a hearing.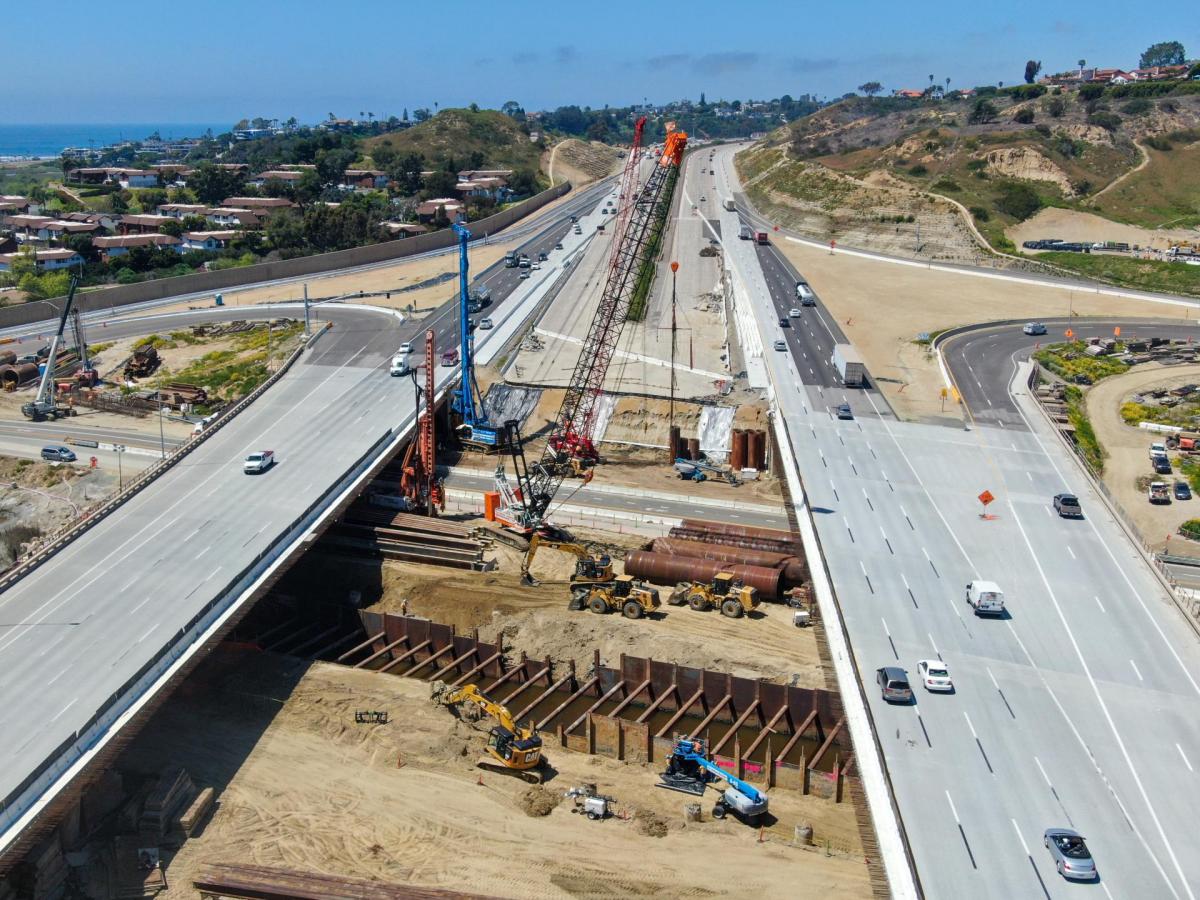 Ensuring local self-determination for sustainable infrastructure
The Legislature introduced several measures that would have infringed on local decision-making and significantly restricted the use of funding sources for local transportation initiatives.
AB 2438 (Friedman) would have granted the state unprecedented levels of control over the funding and decision-making — even retroactively — of local transportation projects. Cal Cities leveraged the unified voice of cities to secure key amendments that removed provisions related to local streets and roads projects.
Cal Cities also halted the progression of AB 2237 (Friedman), which would have prohibited transportation projects not reducing vehicle miles traveled, threatening critical safety, and maintenance projects.
AB 1685 (Bryan), a parking violations forgiveness bill, was vetoed after the Governor received a Cal Cities letter opposing the measure. While well-intentioned, the bill ignored efforts cities have provided for dedicated safe parking lots and would have eliminated a key tool for parking enforcement and local service delivery.
Protecting city interests in the courts, the ballot box, and beyond
Cal Cities works at all levels of government to protect the interest of cities. With our federal partners, we helped deliver $45 billion in funding for roads, bridges, and public transportation infrastructure, with a strong focus on climate change mitigation, resilience, and equity. In the regulatory arena, Cal Cities secured changes to a set of CalPERS regulations that govern the type of work certain public agency retirees can do.
Cal Cities also fights off efforts at the ballot box that threaten cities' pocketbooks, and 2022 was no exception. The dangerous California Business Roundtable ballot measure, deceptively named the "Taxpayer Protection and Government Accountability Act," will likely qualify for the November 2024 ballot.
This measure is the ultimate anti-local control measure. It will be the biggest threat cities have experienced, impacting their ability to raise local revenues to fund local services. Cal Cities is building a formidable coalition to defeat this measure.
Looking ahead to 2023
With a possible recession looming, more inflation, and ongoing supply and labor market constraints, 2023 will be another eventful year in the state capital. Many of the state's priorities will be informed by state revenues and the rate of inflation, which may result in increased threats to local government revenue streams if budget shortfalls arise.
Entering this environment of fiscal uncertainty and potential threats to local control is a crop of 35 new lawmakers and a new assembly speaker in July 2023.
This new legislative year presents a unique opportunity to strengthen state and local relationships to advance Cal Cities' legislative priorities and uphold local control. The real power in facing divisive politics comes through unity and speaking in one voice. Through strong and collective advocacy, Cal Cities continues to fight to advance California's communities and improve the quality of life for all residents.
To learn more about how the 2022 legislative year will impact your community, please review Cal Cities' 2022 Legislative Report.