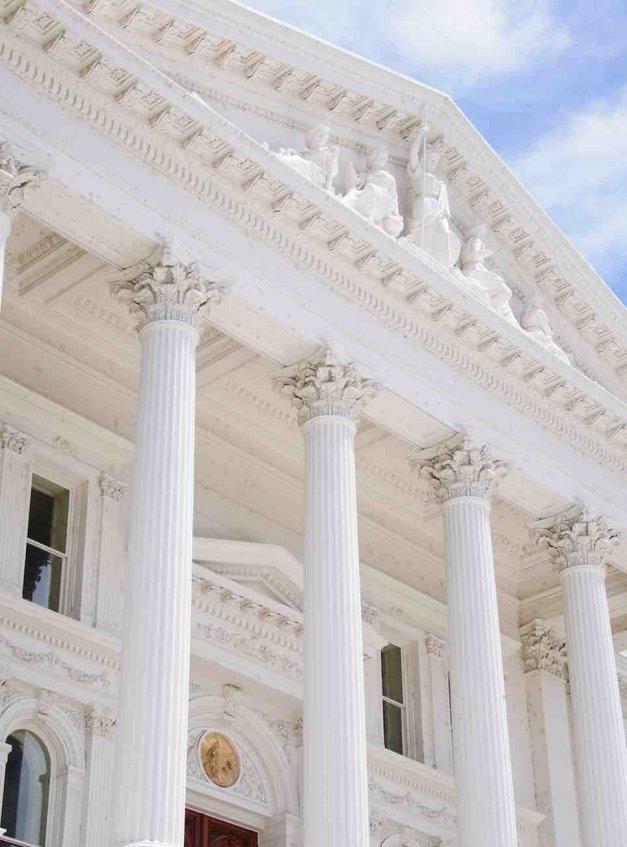 Local Leaders Make the Leap to the Legislature, Part 1 of 2
On Dec. 5, 2016, the Capitol welcomed legislators who won their seats in the November 2016 elections. The Assembly swore in 22 new members, four of whom have previously served in the Legislature. In the Senate, three legislators with no former Capitol experience took their oath of office alongside six who had served in the Assembly. In the Assembly alone, 74 percent of members have roots in local government. Twenty-seven members of this Legislature and nine members of this freshman class are alumni of the League's California Civic Leadership Institute® (CCLI) or have participated in aspects of it.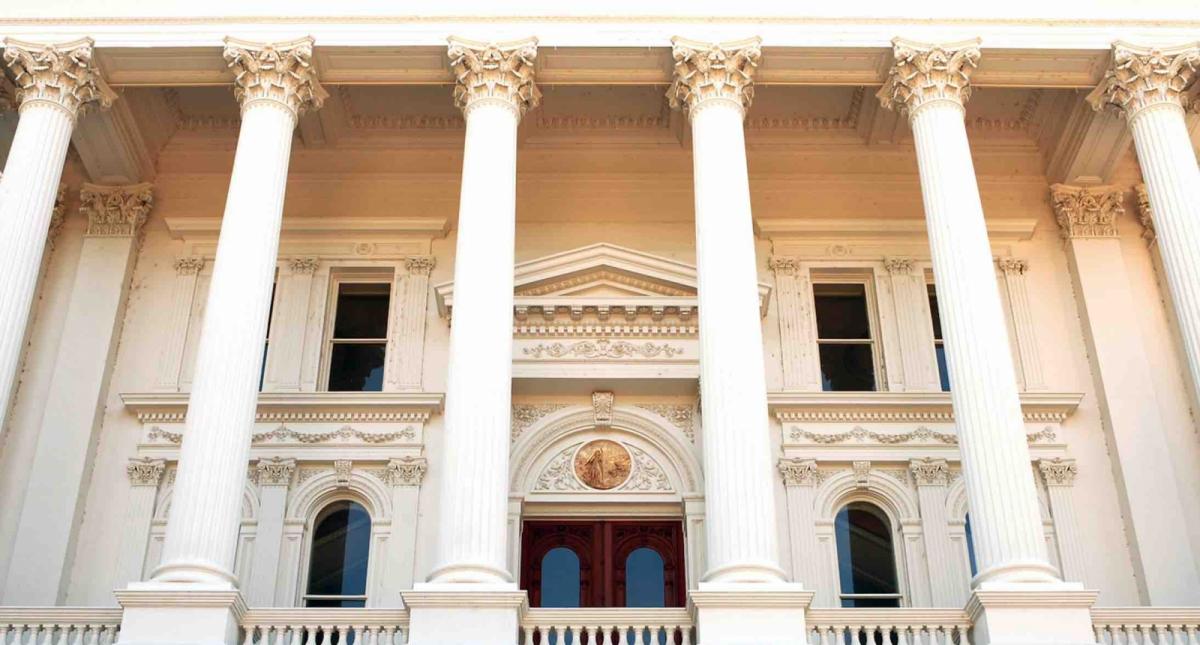 CCLI is a League Partner-sponsored educational program designed for local government elected officials who are interested in running for the Legislature. The program offers local officials in-depth policy and political briefings as well as numerous networking opportunities. Western City recently checked in with the nine new members who previously participated in CCLI to learn more about them. These legislators are profiled in a two-part series in the April and May issues. For more information about CCLI, contact Sara Rounds, regional public affairs manager; phone: (916) 658-8243; email: srounds@cacities.org.
Assembly Member Cecilia Aguiar-Curry (D-Winters)
Former mayor, Winters
What do you bring to the Legislature from your experience in local government?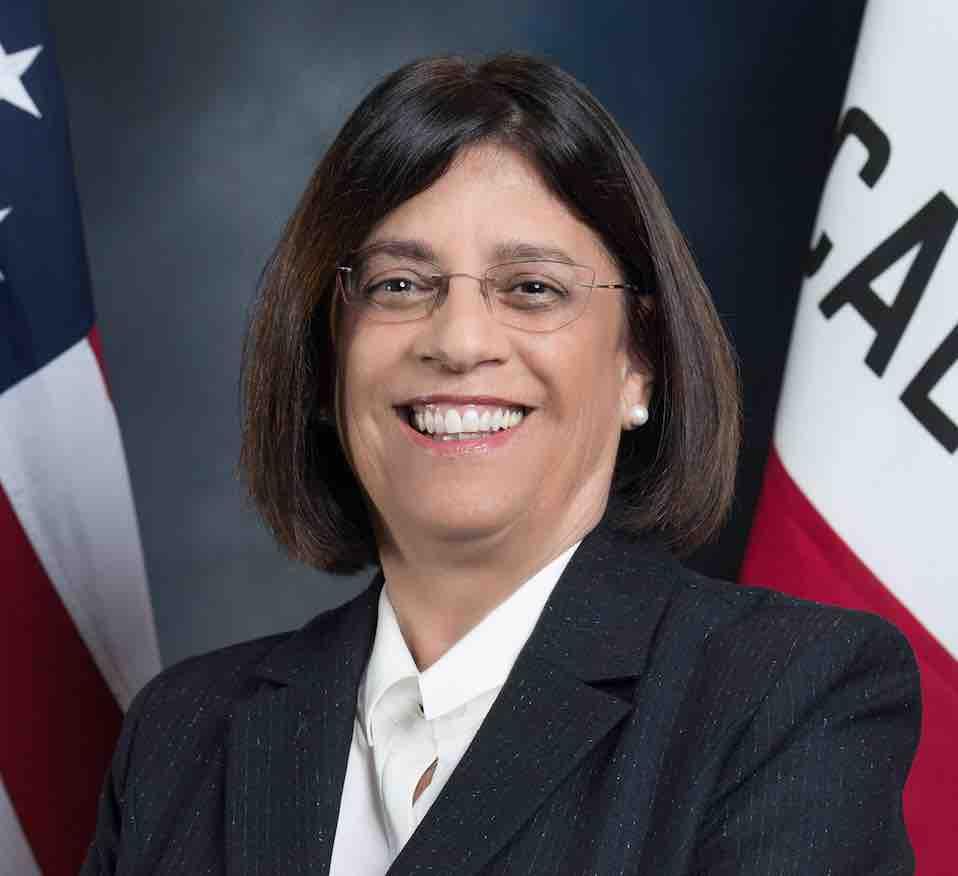 As the mayor of a small city, I've had to learn how to accomplish great things for my constituents with very limited resources. I'll bring that experience to our Legislature, where many members from major urban areas don't understand the challenges facing local government generally and know even less about how small cities struggle to piece together expertise to get important projects done.
It was also critically important to work with different personalities and perspectives to collaborate successfully on delivering services and to reinvigorate Winters' downtown. In a rural community, you learn to find partners everywhere. We've lost some of that sensitivity in our state and federal governments. I know a lot of people say this and fail, but I hope to prove that we can still truly come together to solve problems in government instead of defaulting to party and geographical lines.
How was your experience with CCLI helpful in deciding to run for office?
I remember quite distinctly when I was approached to attend the CCLI training in 2008. I was relatively new to local government and was just learning the ropes of local and regional issues. I knew that our community needed its voice heard, and I immediately asked to serve on the League leadership committees and board of directors. Shortly thereafter I attended the CCLI training, and I was taken aback when it was suggested that I should consider running for state office in the future. At that time I had absolutely no intention of seeking higher office, but in October 2015 I had the confidence and knowledge that I could be successful as an Assembly member. The CCLI training provided me the initial nudge to pursue leadership roles, to set myself apart from other electeds and be true to my constituents.
Which of your district's top two or three issues will be a priority for you?
First, infrastructure finance. Creating jobs means having affordable housing and transportation that support our people and businesses. My constitutional initiative will give local governments a 55 percent vote threshold for infrastructure and housing bonds and special taxes. These tools are critical for cities to pursue local priorities and participate in regional economies.
Second, modern communications. One big problem facing rural California is a lack of quality connectivity to education, health care and internet commerce. I will jointly author the reauthorization of the California Advanced Services Fund to meet the goal of broadband access for at least 98 percent of Californians.
Third, working together. In local and regional government, I've had the greatest success when my group of partners — government, private sector and community members — was largest. At a time when our national government seems irrevocably divided, our state's leaders must work together toward our common goal of providing for all Californians — regardless of party or geography.
Assembly Member Marc Berman (D-Palo Alto)
Former council member, Palo Alto
What do you bring to the Legislature from your experience in local government?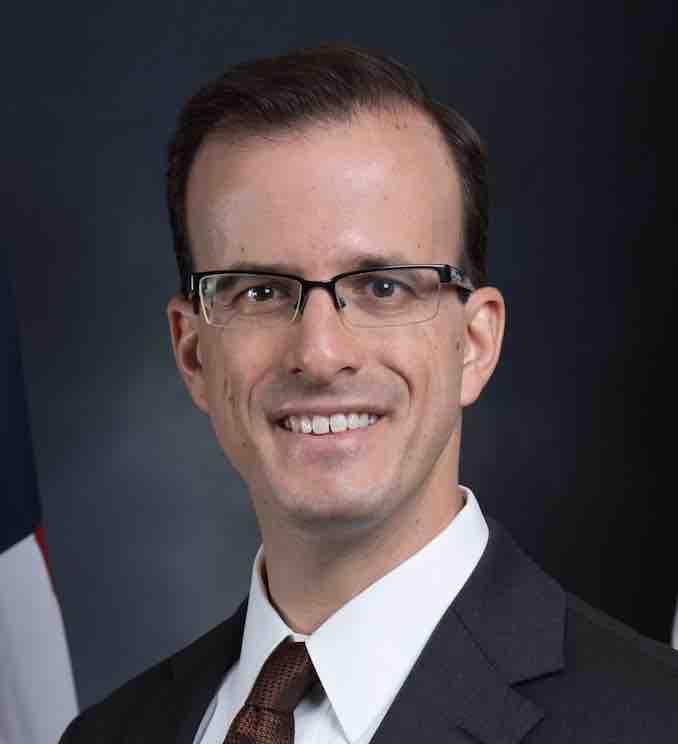 As both an appointee to a citizen oversight commission for a special district and a former elected member of the Palo Alto City Council, I have a strong appreciation for the challenges and opportunities that come with serving in local government in California.
In reaction to neglect and a lack of funding at both the state and local levels, I became heavily involved in the need to improve my city's infrastructure, including streets and sidewalks. After six years of work, first as a citizen member of the Infrastructure Blue Ribbon Commission and then as a member of the Infrastructure Committee on the city council, Palo Alto now has a fully funded plan to have the highest quality streets in the San Francisco Bay Area. Now that I am a member of the Transportation Committee in the state Assembly, I look forward to drawing on my local experience to try to address the state's transportation infrastructure backlog.
How was your experience with CCLI helpful in deciding to run for office?
By the time I participated in CCLI, I'd already decided to run for higher office. But my participation in CCLI's retreat at the Big Creek Hydroelectric Project in the Sierra Nevada gave me an opportunity to take a deep dive into complex policy issues, including the drought, the budget and forestry management, among others. In addition and as importantly, it gave me the opportunity to begin developing relationships with other local elected officials with whom I'm now proud to serve in the state Assembly.
Which of your district's top two or three issues will be a priority for you?
Our economy is strong, many communities have high-performing public schools, and our open space and coastline are breathtaking. But these positive qualities have combined to create an affordable housing crisis, as well as severe traffic congestion and a strained public transportation system. Addressing housing affordability and transportation infrastructure are top priorities for me in Sacramento.
Another issue is the digital divide. In 2014, only 44 percent of high-school students had access to computer science instruction. This digital divide is often felt most in low-income communities and school districts. Universal preschool and access to computer science and information technology instruction would help ensure that all students are prepared for success in the 21st century economy, no matter where they grow up.
California has also experienced the devastating effects of climate change by way of increased wildfires, flooding and a historic drought. To protect our spectacular coastline and the communities along the San Francisco Bay, I introduced legislation to combat sea-level rise, and I will continue to promote climate change mitigation initiatives and clean technology.
Assembly Member Anna Caballero (D-Salinas)
Former mayor, Salinas
What do you bring to the Legislature from your experience in local government?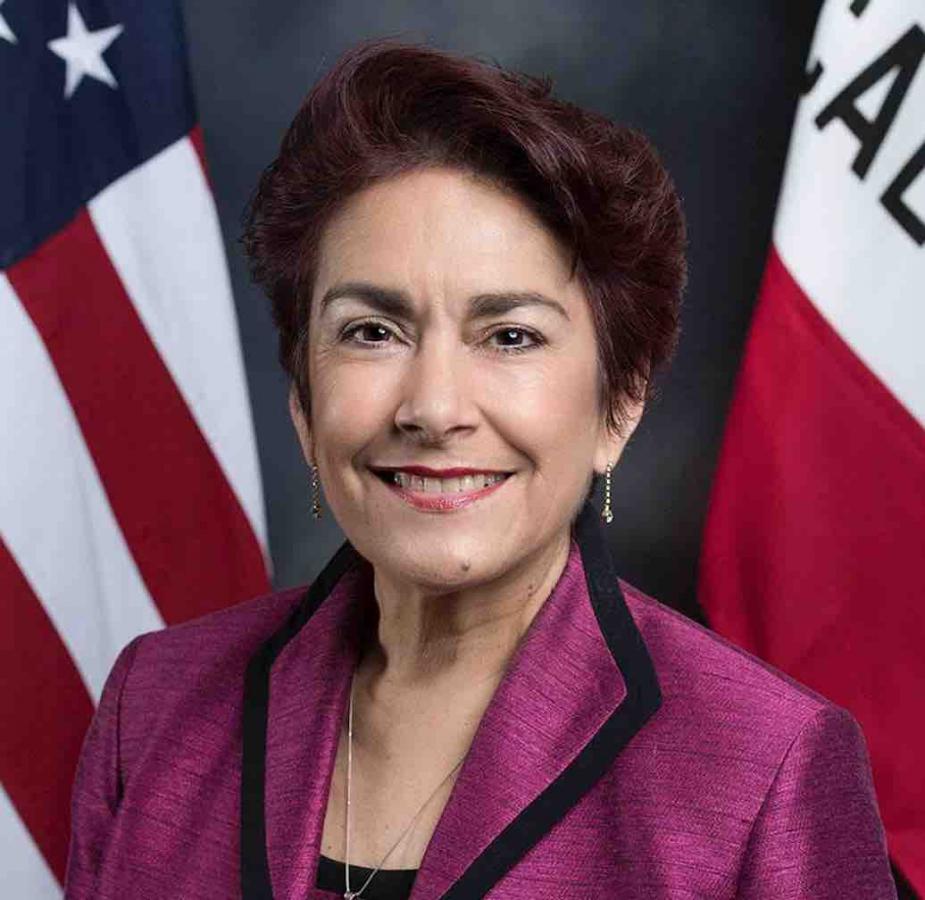 I spent 15 years as a city council member and mayor. During this time, I lived through the ups and downs of the state economy and struggled to get the city through the impacts of state budget decisions that affected our local budget. I am aware of the need for the state legislators to work together with cities and counties to achieve important state priorities. Communication and dialogue are important, and our mutual constituents expect nothing less.
How was your experience with CCLI helpful in deciding to run for office?
Establishing relationships with leaders who worked in their communities prior to joining the Legislature has helped me identify other leaders who are cognizant of the issues we face in local government. My experience with CCLI helped me create a network composed of state legislators who came from local government and are now part of the backbone of legislators pushing for policies benefiting local governments — policies that, in turn, focus on bringing long-term solutions to crucial issues we face statewide.
Which of your district's top two or three issues will be a priority for you?
Over the past year, I heard loud and clear the message that rural California has not benefited from the improved economy. I have requested that the Assembly speaker establish a Select Committee on Economic Development and Investment in Rural California. My bills will reflect concerns that have been expressed to me — affordable housing, access to potable water and quality educational opportunities for all. These are the current top priorities for the 30th Assembly District.
Assembly Member Steven Choi (R-Irvine)
Former mayor, Irvine
What do you bring to the Legislature from your experience in local government?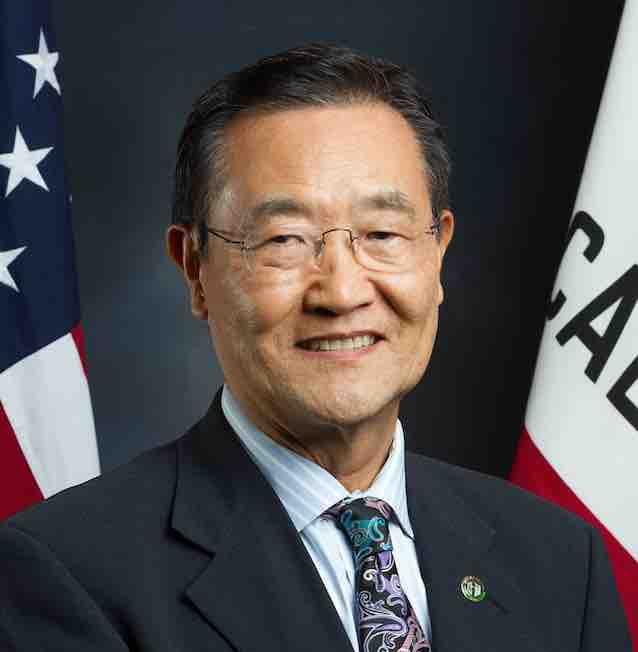 I bring to Sacramento the abundance of my local government experience — specifically, six years with the Irvine Unified School District Governing Board, eight years on the Irvine City Council and four years as mayor of the City of Irvine. Understanding the issues and operation of local government entities is very helpful to me at the state Legislature in forming ideas for bills and taking positions on statewide issues that are often relevant to local issues.
How was your experience with CCLI helpful in deciding to run for office?
In my case, the CCLI experience came in the middle of the campaign, so it did not affect my decision to run for the office. However, the media training was very relevant and helpful in that effective messaging with media is a key in any campaign.
Which of your district's top two or three issues will be a priority for you?
This is a question I hear often. I have a wide range of interests, and I have met with many people so far in my Sacramento office, representing diverse interests. With my background in education, I will definitely pay attention to education issues. Fortunately, I am assigned to the Higher Education Committee, which may partially fulfill my interest. I am very interested in changing California policies to welcome businesses that will create jobs. That is the key to the state revenue. I am introducing a bill to welcome back all types of businesses to California from within the United States or from abroad by providing tax credits. I have also introduced several bills to enhance public safety and to help crime victims collect restitution, among other legislation.
---
Photo credit: Lowe Llaguno/Shutterstock.com (Capitol exterior); Legislator photos, courtesy of their respective offices
---
This article appears in the April 2017 issue of Western City
Did you like what you read here? Subscribe to Western City
---