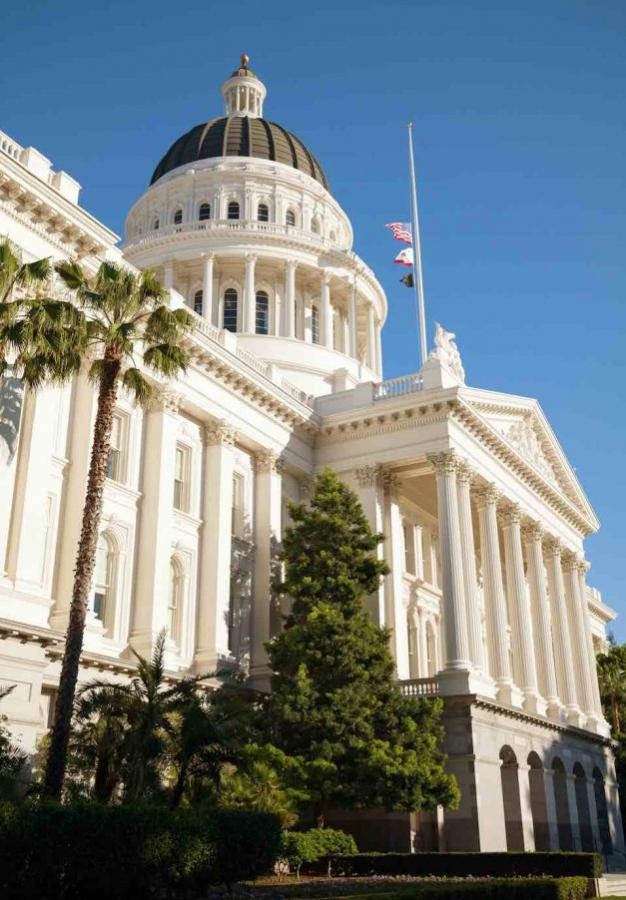 Local Leaders Make the Leap to the Legislature, Part 2 of 2
On Dec. 5, 2016, the Capitol welcomed legislators who won their seats in the November 2016 elections. The Assembly swore in 22 new members, four of whom have previously served in the Legislature. In the Senate, three legislators with no former Capitol experience took their oath of office alongside six who had served in the Assembly. In the Assembly alone, 74 percent of members have roots in local government. Twenty-seven members of this Legislature and nine members of this freshman class are alumni of the League's California Civic Leadership Institute® (CCLI) or have participated in aspects of it.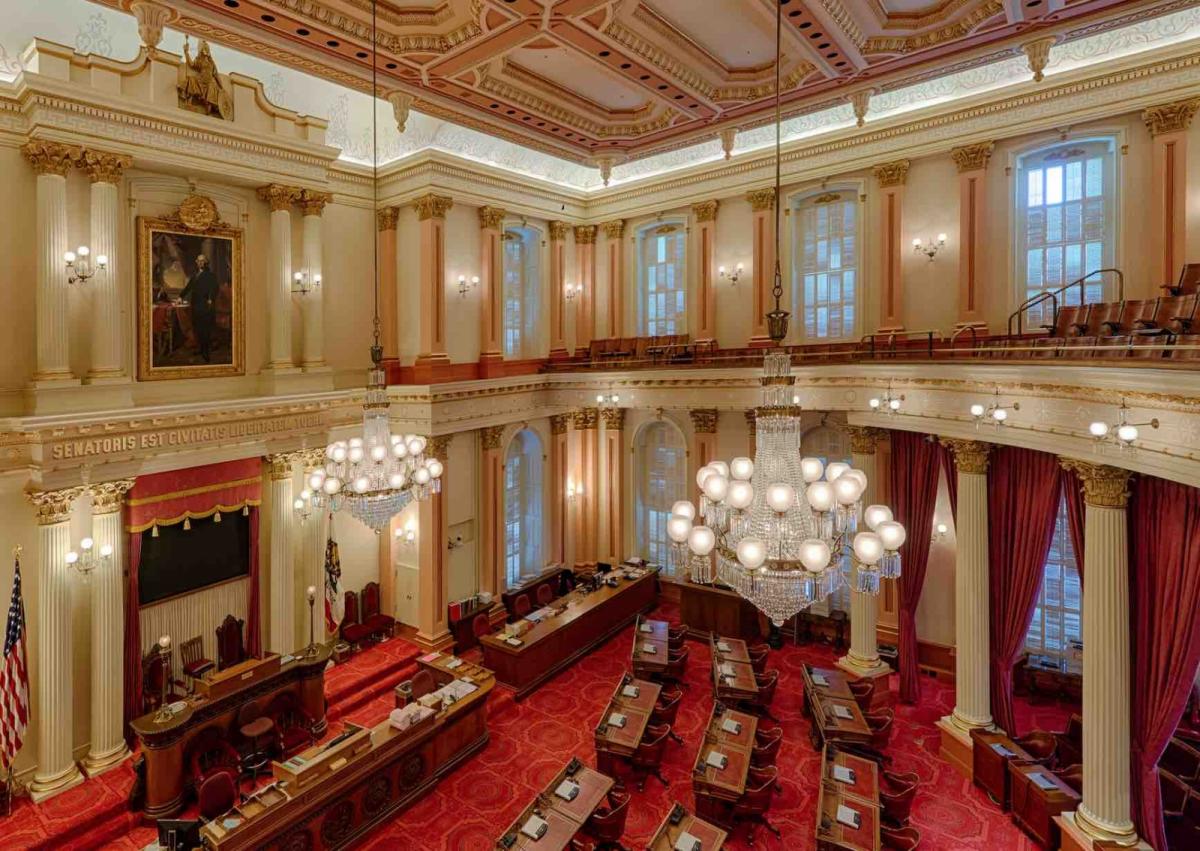 CCLI is a League Partner-sponsored educational program designed for local government elected officials who are interested in running for the Legislature. The program offers local officials in-depth policy and political briefings as well as numerous networking opportunities. Western City recently checked in with the nine new members who previously participated in CCLI to learn more about them. These legislators are profiled in a two-part series in the April and May issues. For more information about CCLI, contact Sara Rounds, regional public affairs manager; phone: (916) 658-8243; email: srounds@cacities.org.
Assembly Member Todd Gloria
(D-San Diego)
Former council member, San Diego
What do you bring to the Legislature from your experience in local government?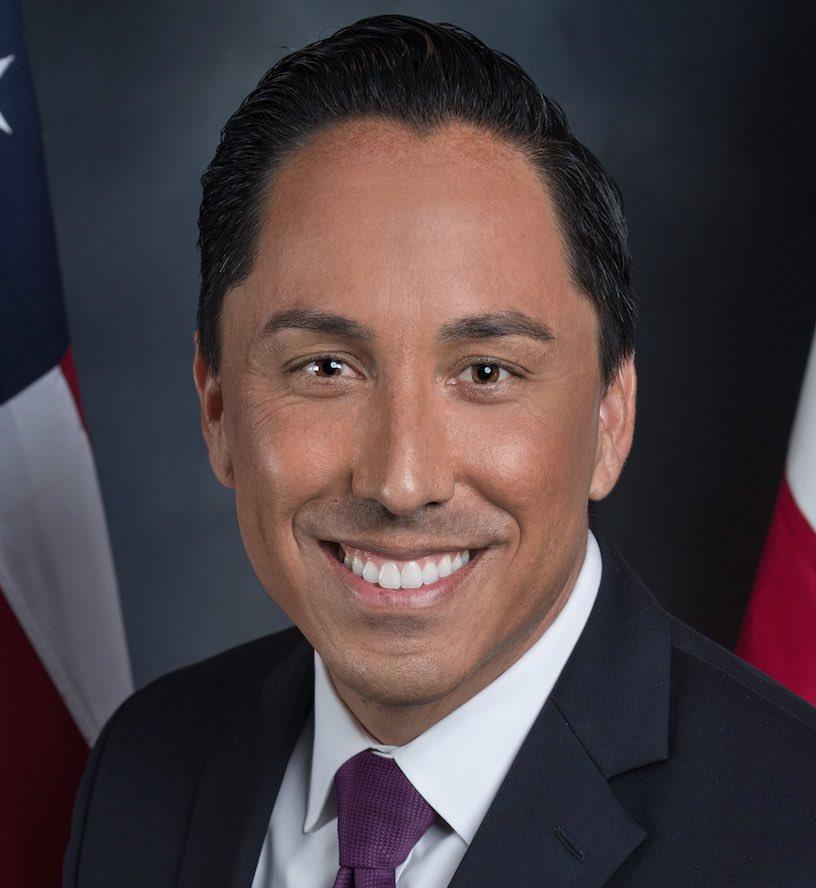 The most valuable asset I bring to the state Legislature following my service on the San Diego City Council is the perspective of my constituents. As a council member, I developed relationships and a deep understanding of the needs and desires of the people in my district, which are invaluable to an elected representative. Additionally, my city council tenure afforded me the ability to develop a strong public governance background. I served as the city council president and also had the opportunity to serve as the city's interim mayor. For a majority of my tenure, I chaired the city's Budget Committee and served as Transportation Committee chair as part of the San Diego Association of Governments (SANDAG). All of these experiences allowed me to represent my constituents effectively and provided the foundational knowledge to deliver results for them as a state Assembly member.
How was your experience with CCLI helpful in deciding to run for office?
Participating in CCLI was very beneficial to me during my campaign for state Assembly. Coming from a local jurisdiction, suddenly you have purview over a host of new policy issues in the state Legislature, and each of these issues has an array of stakeholders to meet and get to know. CCLI helped bridge that gap by providing opportunities to network with these stakeholders as well as leaders from throughout the state. Furthermore, CCLI helped me to better understand the opportunities and future challenges for California.
Which of your district's top two or three issues will be a priority for you?
Perhaps the most prevalent issues facing my district are housing and homelessness. After the loss of redevelopment, which was the primary funding source for affordable housing, I am hopeful that I can use my local government experience to help finance the production of new housing units for vulnerable populations like seniors, individuals with disabilities, veterans and foster children. I think another pressing issue centers on our state's crumbling transportation infrastructure. I want to ensure that California invests not only in the maintenance of our current infrastructure, but also in transportation modes other than freeway expansion. Such efforts could help reduce traffic and greenhouse gas emissions as well as provide more choice for commuters.
Assembly Member Tim Grayson
(D-Concord)
Former mayor, Concord
What do you bring to the Legislature from your experience in local government?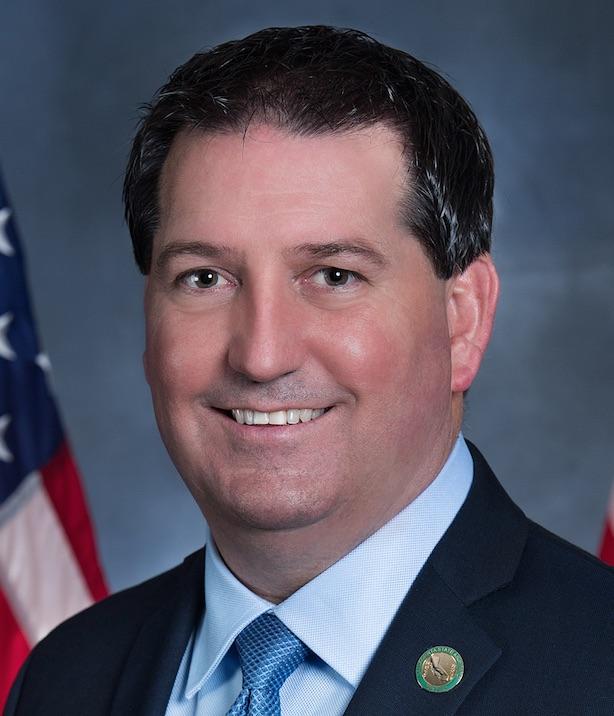 My experience as a council member and mayor of the City of Concord was invaluable and taught me to be pragmatic, thoughtful and creative when crafting solutions to problems. Budget deficits are among the issues governments regularly face. In Concord I gained experience in balancing the city's budget without cutting core services, and there were ample opportunities to make government operations and services more efficient without impacting their effectiveness.
This experience and the knowledge that comes with it are great assets in Sacramento. Understanding how local government works is a critical component of creating effective, solution-oriented policy. My understanding of diverse perspectives at the local level will help to strengthen and inform my decisions at the statewide level. From my public service, I also know that collaboration and consensus-building are at the core of successful public policy.
How was your experience with CCLI helpful in deciding to run for office?
CCLI was vital in helping me decide to run for office. It gave me a sense of the most crucial issues that California faces as a state, and it equipped me with the tools to relate those issues to my experience in local government. I came away with a better understanding of how state issues relate to and impact local issues and vice versa. My experience with CCLI helped build the confidence I needed to face the challenges that come with running for higher office.
Which of your district's top two or three issues will be a priority for you?
I am passionate about ensuring that qualified California students have access to our state's higher education institutions. Another of my top priorities is to address the dire housing situation, including the lack of affordable housing in my district, the San Francisco Bay Area and the state. Transportation and infrastructure, along with job creation and economic development, are equally important so we can make it possible for people to live, work and play in the same area. Addressing these challenges will require perseverance and patience.
Assembly Member Monique Limón
(D-Santa Barbara)
Former trustee, Santa Barbara Unified School District
What do you bring to the Legislature from your experience in local government?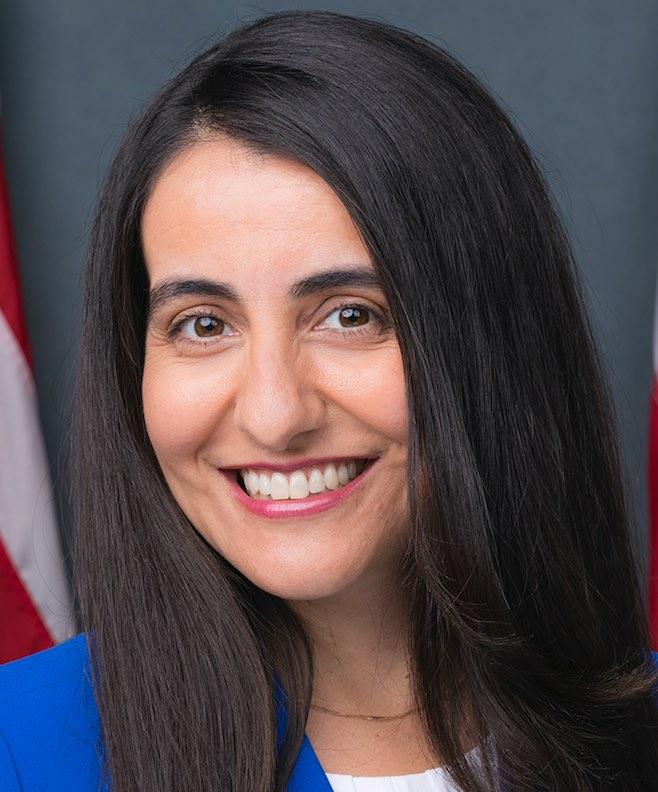 When I served on the Santa Barbara Unified School District Board and in my work at the University of California, Santa Barbara, I saw the complexity of the public education system, which is compounded by funding challenges and a greater need for services for various student populations. However, I also learned the ways in which the public sector can work in partnership with community organizations and private entities to provide services, while using creativity to maximize resources. I understand that there is no perfect policy. All ideas impact multiple constituencies, and flaws are inevitable. Sometimes those imperfections are too great to overcome; at other times, the benefits outweigh the drawbacks. It's all about striking a balance.
How was your experience with CCLI helpful in deciding to run for office?
The skills and knowledge I gained from CCLI have further developed my understanding and ability to be a more engaged representative in the Assembly. I can apply these tools in my outreach with constituents. To make informed decisions and take a position on any policy, it's important for me to hear different perspectives and learn how the policy impacts the lives of my constituents.
Which of your district's top two or three issues will be a priority for you?
As a former school board member, education remains a priority for me. Early education is fundamental to the development of student success. There is a growing need for science, technology, engineering, art and math (STEAM) and these subjects should be expanded for students at an earlier stage in their education. I live in a prime location — the Santa Barbara and Ventura counties' coast is treasured, and these natural resources must be protected, whether it's the local beach or our backyards. With the various higher education institutions in my district and a large workforce, there is a need to invest in jobs and professional opportunities. To keep families in the area and offer quality work opportunities, we also need affordable housing.
Senator Anthony Portantino
(D-La Cañada Flintridge)
Former mayor, La Cañada Flintridge
What do you bring to the Legislature from your experience in local government?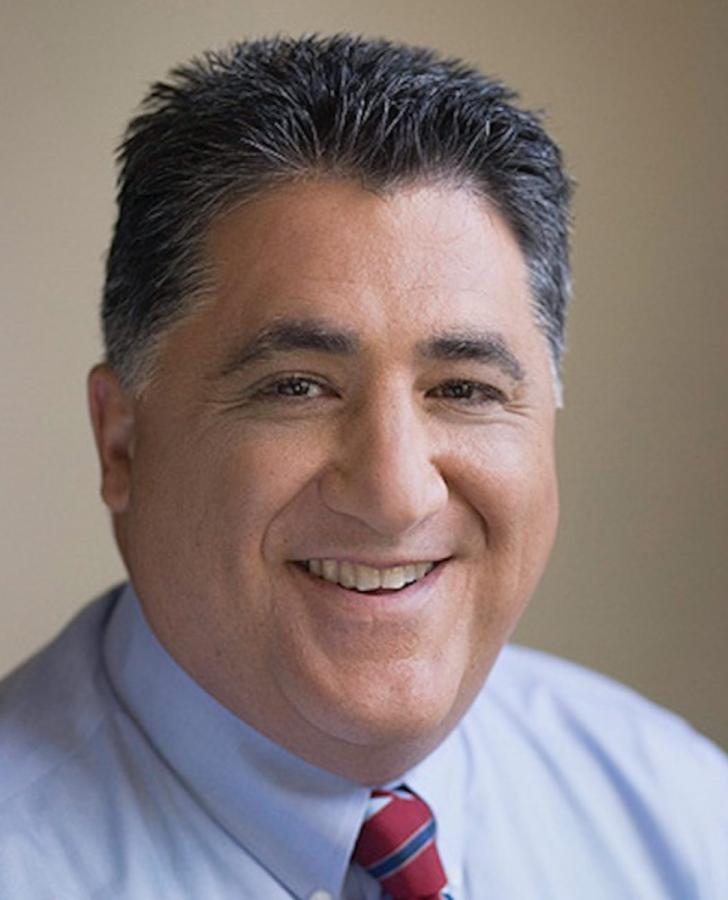 The most important lesson I learned from serving in local government is the importance of explaining my votes and actions to my constituents. In a small town, a council member invariably faces a contentious issue where folks on both sides of the aisle are friends or acquaintances. You can't flip a coin when deciding the fate of people who have trusted and believed in you to represent them. Too often, legislators fall back on the explanations "it was a party vote" or "I needed to be a team player." For our constituents, even those of our own party, these are unacceptable reasons for casting a vote, and they expose one to criticism for having no convictions. People can agree or disagree but will usually respect your thoughts if they understand the rationale of your decision. Whether I'm voting consistently with my party or not, it is imperative that my decisions are based on my beliefs.
Considering your previous tenure in the Assembly, how was your experience with CCLI helpful to you in deciding to run for office in the past?
The biggest benefit of being active with the League and attending CCLI was meeting other elected officials from throughout California. Sharing mutual concerns and understanding that other politicians face the same challenges served to ground me.
Which of your district's top two or three issues will be a priority for you?
K–16 education currently tops my list, followed by accountability and supporting the growth of small business in my district.
Folks are still looking for a slice of the American dream, quiet communities, great schools and easy access to myriad recreational activities nearby. Small businesses thrive in these communities. I aim to support small business investment in any way I can.
We need to strengthen our education system and feed the school-to-work pipeline. Parenting needs today differ from when I was growing up. We have parents as young as 14 years of age on one end of the spectrum and on the other we have grandparents who are now parenting again. I can work to improve accessibility to quality education so our kids can learn at an early age to make better life choices and have the opportunity to see their dreams become reality.
Assembly Member Blanca Rubio
(D-West Covina)
Former school board member, Baldwin Park Unified School District
What do you bring to the Legislature from your experience in local government?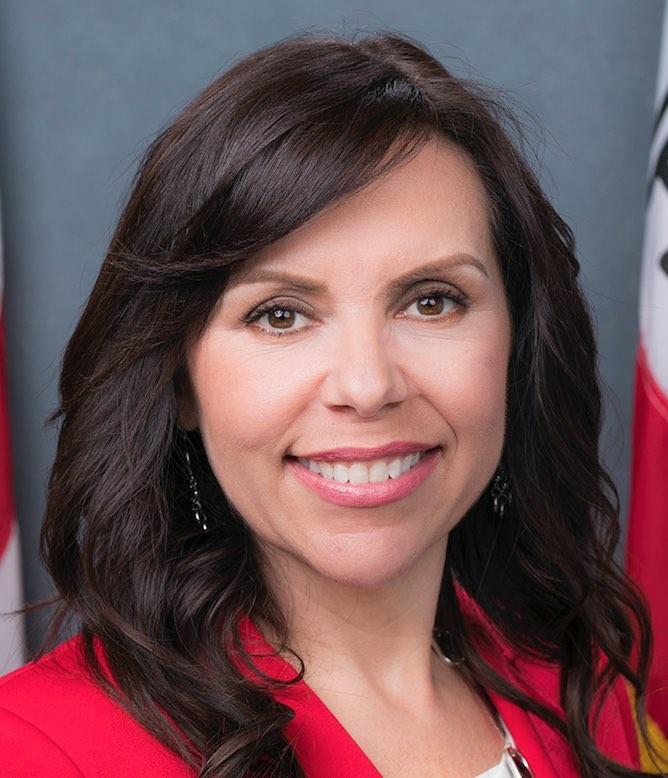 As a former water board member for eight years and school board member for 12 years, I understand firsthand how decisions in Sacramento affect local government as well as the difficulties associated with implementing state legislation at the local level.
How was your experience with CCLI helpful in deciding to run for office?
CCLI provided useful information and a network of fellow candidates who are now close colleagues.
Which of your district's top two or three issues will be a priority for you?
Human services, public safety and water.
Photo credits: Nagel Photography/Shutterstock.com (Capitol floor); Legislator photos, courtesy of their respective offices
---
This article appears in the May 2017 issue of Western City
Did you like what you read here? Subscribe to Western City
---