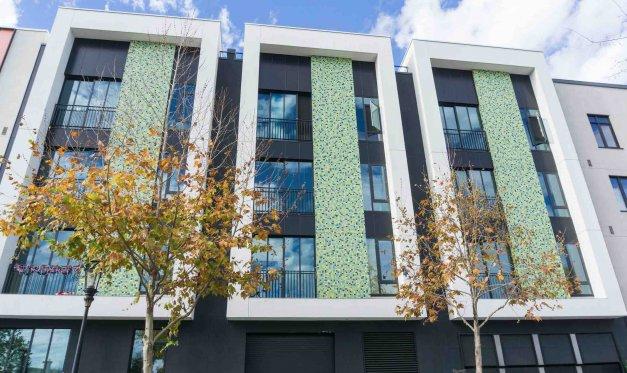 Local Siting Grants Available for Corrections Re-Entry Facilities
Tim Cromartie is a legislative representative for the League and can be reached at tcromartie@cacities.org.
---
The 2017–18 state budget continues a $25 million Community-Based Transitional Housing Program offering incentive grants to cities and/or counties that agree to provide sites for transitional housing connected with support services for recently released offenders. Depending on the size of the facility, these are grants of up to $2 million.
Grant programs of this type represent resources that can make a significant difference in whether an ex-offender becomes a recidivism statistic. Many ex-offenders re-offend because they lack a support network after they are released, including a way to meet one of the most basic human needs — shelter.
The program uses a competitive application process, and several communities have submitted applications. The state Department of Finance expects more applications in the coming months.
"It's important to point out that these funds aren't just reserved for people being released from the criminal justice system — applicants can request funds for a broader group that they believe can benefit from the program's services," says H.D. Palmer, deputy director for external affairs at the California Department of Finance.
Key Features of the Grant Program
The program provides additional funding for jurisdictions that provide sites for transitional housing and supportive services for a minimum of 10 years for ex-offenders released from county jail or state prison.
As part of the application process, the local agency must include a list of "all permitted facilities … that in a residential setting provide transitional housing services, psychological counseling or cognitive behavioral therapy." This list must include the number of residents residing in each facility in the jurisdiction, including those on probation or parole. Local agencies are advised to contact the California Department of Corrections and Rehabilitation and the California Department of Social Services for help in assembling this information.
The program requires successful grant applicants to use a portion of the grant funds to increase public safety around the facility and improve communication with neighbors.
The jurisdictions that secure grants may retain 60 percent of the funds, which can be used for public safety enhancements, community outreach efforts or any other community-based activities that the local agency believes will improve community relations or address concerns related to the facility. Forty percent of the funding must be shared with nonprofit facility operators to support start-up costs, service provision, security improvements, rehabilitative services and community outreach.
Participating local agencies and facility operators must submit annual reports, as specified in the application materials.
Deadline for Applications
The Department of Finance is accepting grant applications on an ongoing basis. Grant applications may be submitted until Oct. 1, 2018; however, the department will cease accepting applications when the $25 million appropriation is fully awarded. For more information, visit
www.dof.ca.gov/Programs/Local_Government/Community_Based_Transitional_Housing.
---
This article appears in the October 2017 issue of Western City
Did you like what you read here? Subscribe to Western City
---