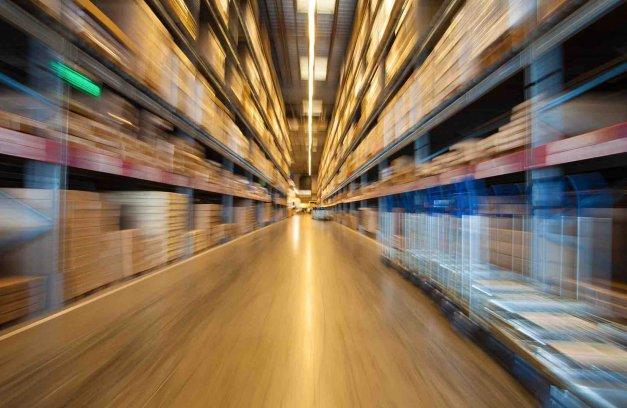 Maintaining Best Practices in the Cooperative Purchasing Market
Norman Coppinger is director of administrative services for the League and can be reached at ncoppinger@cacities.org.
---
As stewards of public funds, city officials are acutely aware of the need to manage and spend taxpayer dollars wisely. Whether the spending is for office supplies, public safety equipment or public works projects, individuals responsible for procuring supplies and negotiating purchase agreements are at the forefront of safeguarding public funds.
Public agency procurement spending is often second only to expenditures for salaries and benefits. Policies that control spending through predetermined thresholds — in addition to specific requirements set forth when a request for proposals is issued — ensure that internal safeguards are in place to maintain accountability and preserve the integrity of the procurement process. Innovative approaches employing best practices can build upon these safeguards and leverage them by introducing additional efficiencies into the procurement process.
One best practice embraced by more than 300 California cities is participation in the cooperative purchasing market. The advantages of cooperative purchasing programs, like the League-sponsored U.S. Communities Government Purchasing Alliance, include measurable savings through aggregate purchasing and a streamlined procurement process for large and small public agencies alike. In a 2012 circular entitled "Public Procurement Practice: Use of Cooperative Contracts for Public Procurement," the National Institute for Public Procurement (formerly the National Institute of Governmental Purchasing and still known as NIGP) recommends that after conducting due diligence, public agencies "consider the use of cooperative contracts … to lower prices, lower administrative costs, increase competition and obtain more favorable terms and conditions."
Accreditation Program Sets Standards
The cooperative marketplace is undergoing a tremendous expansion nationally, with more than 25 cooperative purchasing programs for government; over 55,000 public agencies purchase products and services through the U.S. Communities purchasing alliance alone. Foreseeing the challenges of unfettered growth, NIGP established an accreditation program in 2015 to provide public agencies a meaningful benchmark for the cooperative marketplace. The accreditation provides public officials the ability to quickly identify cooperative programs that consistently use sound public procurement methods. "Our members asked us to set the standard for good cooperative procurement practices," says NIGP Chief Executive Officer Rick Grimm. "We accepted that obligation by launching an accreditation program with standards developed by senior public procurement officials."
The only accreditation program of its kind, NIGP requires a cooperative program to undergo a rigorous assessment process that evaluates 141 criteria applied across three areas of cooperative procurement practice: cooperative program management, contracting agency management and contracting processes. Each measurement must achieve a minimum score of 90 percent before a cooperative purchasing program meets the standards for earning accreditation. "I applaud NIGP for creating an accreditation program that sets a standard for excellence and distinguishes cooperative programs through measurable criteria and best practices," says Kevin Juhring, executive director of U.S. Communities.
Transparency Offers Advantages
Properly constructed cooperatives using the lead public agency model to bid and award contracts provide not only maximum transparency, but also allow other public agencies to capitalize on volume pricing without undergoing a separate RFP process. "I commend NIGP for its leadership in educating city officials and other public sector decision-makers on best procurement practices, especially within the cooperative marketplace," says League Executive Director Carolyn Coleman. "The League is also proud that U.S. Communities, the cooperative co-founded by the League and California Associations of Counties, is the only cooperative to achieve the NIGP Accredited Cooperative designation while consistently providing cities in our state valuable savings and important efficiencies."
---
Purchases made through the U.S. Communities program (www.uscommunities.org) help keep League membership dues affordable for California cities. Participation in the program is free and requires no minimum order. For additional information on how California cities benefit from participating in U.S. Communities, contact Amanda Cadelago, marketing manager, League of California Cities; email: acadelago@cacities.org; phone: (916) 658-8226.
---
This article appears in the November 2017 issue of Western City
Did you like what you read here? Subscribe to Western City
---