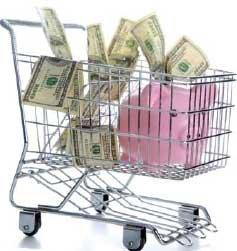 Making the Most of Your Banking Relationship
Karen Avilla is city treasurer for the City of Carson and can be reached at kavilla@carson.ca.us.
---
As local government officials, we have all been tightening our belts due to the recession and ongoing economic uncertainty. We have been forced to reduce budgets and furlough employees while continuing to provide our cities with the services our residents expect and deserve.
Revisiting our banking relationships offers a painless way of recovering and generating revenue for our cash-strapped cities. This involves three options:
Examining your bank's fees and services;
Considering purchasing card/electronic vendor payment programs that provide a rebate to your city; and
Making the most of the Community Reinvestment Act for your city.
Fees and Services
When was the last time your city reviewed the fee schedule, earnings ratio and level of service provided by your depository bank? While city staff might view switching institutions as a painful process, it may be necessary to save your city thousands of dollars. As public officials, our first priority is to our community, not the banks that serve us. We tend to get comfortable with a bank and sometimes dread the idea of making changes. That was certainly the case in my city, Carson. However, when faced with escalating fees that hit our bottom line harder each year, we realized our banking relationship was no longer working for us.
Traditionally, fees can be offset by interest earned on funds that sit in our account as we are waiting for checks to clear. However, when earnings rates bottomed out to zero, those fees impacted our city even further. After revisiting our fee schedule and earnings ratio with our current bank and receiving very little relief, we opted to switch from one of the largest national institutions to one of the larger regional banks. The results saved my city $75,000 in fees annually, and we enjoy great service.
Purchasing Cards and Electronic Vendor Payments
Has your city considered utilizing purchasing cards and/or electronic vendor payments? Are you aware that a number of banks compete for business in this arena and offer attractive rebates for using the program in your city? Just as we commonly see television commercials for rebates of 1 percent to consumers for using certain debit/credit cards, similar programs are available for local governments — with a little twist. In short, purchasing cards are Visas/MasterCards with preset limits that cities use in lieu of checks for vendor payments.
Many cities have found this program beneficial for a number of uses, including office supplies, travel and more. The principle of such a program has been extended to an accounts payable solution wherein your vendors opt to participate and accept what is commonly known as a "ghost card," which utilizes the Visa/MasterCard network to pay vendors electronically. The banks provide implementation and set-up services, working directly with your staff and the vendors who wish to participate. They review your vendor list and give you an estimate based upon your vendors who already accept Visa/MasterCard payments, because those vendors will likely transfer to this program.
Here's how it works. When the city processes its vendor payments it simply creates an electronic file for those wishing to participate in the program and checks for those who do not. The electronic file is forwarded to your bank, which pays the vendors and then bills the city. The city then reimburses the bank for that payment according to the payment schedule negotiated. This can provide you with additional use of your funds from 10 to 55 days, depending upon the schedule selected. In addition and most importantly, the city receives a rebate for both programs from its servicing bank. Typical rebates range from approximately 1 to 1.5 percent. That translates to additional revenue generated by simply doing what we already do — paying our bills. A number of the major banks in California currently offer this program.
Making the Most of the Community Reinvestment Act
The Community Reinvestment Act is a banking regulation enacted by Congress in 1977 to encourage depository institutions to meet the credit needs of the communities in which they operate, including low- and moderate-income neighborhoods. Financial institutions are rated periodically on their compliance with this act based on their performance in the following areas: community development loans; community investment (donations); and community service (volunteers). The Community Reinvestment Act is important to local government because we can and should consider a bank's compliance as a factor when determining where to conduct our banking business. Whether a bank is fiscally sound is a natural criterion we all consider, but whether a bank is actually serving our community may not be among our criteria. Yet when we as municipalities work with a financial institution, we send the message to our community that this is an institution worthy of their business as well.
Municipalities throughout the nation are developing responsible banking guidelines as criteria for selecting their financial institutions and considering, in large part, if in fact they are a "good neighbor" in addition to being a sound financial institution. Some of the criteria noted include determining if banks are meeting the needs of:
Small businesses, which depend on financial partners for capital to support growth and provide jobs;
Residents, who depend on financial institutions to serve their credit needs via home mortgages, home equity loans and consumer loans; and
Nonprofit organizations, which depend on financial institution partners to assist in volunteer and fundraising efforts so they can serve the community.
Local officials should make every effort to ensure that the banks we select are good partners in our communities. One city, Los Angeles, has taken an aggressive stand to implement local guidelines and is in the final stages of adopting an ordinance related to responsible banking, which uses a scoring system that considers a bank's service to its community as part of the selection process.
Cities can develop their own set of guidelines in resolution or ordinance form or simply contact the banks with which they do business to discover how the city, local businesses, nonprofits and community members can benefit from the programs that banks are funding with their Community Reinvestment Act dollars. You may be surprised to find that your bank only needs to be asked to start the process.
Saving Money, Serving Our Communities
In today's challenging economic environment, making every penny count is harder and more important than ever. As public servants, we are charged with fiscal stewardship. Conserving resources and maximizing revenue opportunities are vital components of serving our residents and our communities as we work together toward building a brighter future.
---
A Word From the California Bankers Association
by Leland Chan
Leland Chan is general counsel for the California Bankers Association and can be reached at lchan@calbankers.com.
---
Cities are major consumers of banking services and, like any other consumer, should seek out banks that best meet their needs. Many cities have access to a number of banks that are ready, willing and able to compete for their business. Does size matter? Perhaps. When it comes to fees and service, picking a banking partner simply cannot be reduced to looking only at its size. Just as no one would pick a restaurant on a rule of thumb like "larger is better" or "smaller is cheaper," it's also no way to choose a bank. Bankers know what it takes to meet their customers' needs. Make sure your bank meets your city's needs.
Cities should engage banking partners that are also good community partners. Banking organizations, as a matter of law and company principles, reinvest in the communities where they do business. No other industry comes close to matching banks' record of reinvestment. Looking at any bank's Home Mortgage Disclosure Act disclosures and Community Reinvestment Act performance evaluation will tell you a lot, but don't stop there. Meet with a banker. He or she will be eager to tell you about the lending, investments and services that the bank offers in your community and surrounding areas.
---
This article appears in the January 2011 issue of Western City
Did you like what you read here? Subscribe to Western City
---