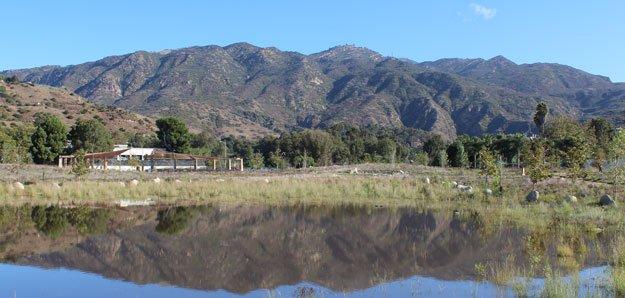 Malibu's Legacy Park: A Public Works Approach to Sustainability
The City of Malibu won the Award for Excellence in the Public Works, Infrastructure and Transportation category of the 2013 Helen Putnam Award for Excellence program. For more about the award program, visit www.helenputnam.org.
---
The City of Malibu is known worldwide for its beautiful beaches and rugged mountains. Now its 19-acre Legacy Park is putting the city on the map as a place where environmental leadership and innovative financing help address community concerns.
Malibu counts preserving natural resources and keeping oceans and waterways clean among its top priorities. Legacy Park supports these priorities in several ways:
It serves as a recreation area in the heart of Malibu while simultaneously cleaning stormwater and urban runoff;
The park's design recycles captured and treated stormwater for irrigation;
Educational artwork and informational kiosks teach park visitors about endangered Southern California habitats; and
Legacy Park uses a financial model that demonstrates local government's entrepreneurial ability to provide fiscal stability for a valuable community amenity.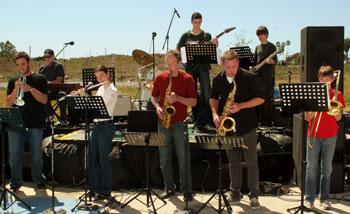 The park provides a public gathering space for thousands of visitors every year in the center of Malibu. Residents and visitors have access to 15 acres of open space, with walking trails that meander through the natural landscape. Numerous community events are held in the park, including the yearly Earth Day Celebration and the weekly Story Time Hour. An outdoor classroom enables students to gather and learn about the importance of preserving and protecting local watersheds and habitats. As Council Member Laura Rosenthal says, "Legacy Park serves as a gateway to our Civic Center and is a place for respite that also benefits the entire Malibu Creek watershed. Its ecological purpose and design promote the Malibu mission of preserving our natural resources."
Visitors to the park also learn about endangered native Southern California habitats. The park was designed to showcase six regionally significant habitats, including the coastal prairie, woodlands, coastal bluffs, riparian corridor, wetland meadows and vernal pools. Each habitat area includes artistic large-scale animal mosaic sculptures that highlight the characteristics of that ecosystem.
Unique Approach to Improving Water Quality
Less visible than the recreational aspect — but of prime importance to the city — is the clean water element of Legacy Park. Stormwater and urban runoff are known sources of water quality degradation in Malibu Creek and Santa Monica Bay. "Malibu Creek watershed has historically exceeded the total maximum daily loads for bacteria and nutrients established by the State Water Resources Control Board," says Bob Brager, Malibu's public works director. "The park's primary goal is to eliminate unnecessary contaminants from entering the ocean, and the city council took bold steps to ensure that happened."
Malibu leaders looked beyond regulatory minimums and sought innovative and sustainable solutions to improve coastal water quality and preserve the local ecology for future generations. Legacy Park treats and beneficially reuses water that would otherwise discharge into Malibu Creek, local beaches and Santa Monica Bay. It diverts stormwater and urban run-off from a 330-acre watershed area through a system of bio-filtration devices and into the park's 8-acre vegetated detention pond, which holds 2.6 million gallons. The collected water is sent to the nearby Civic Center Stormwater Treatment Facility for ozone disinfection. The treated water is then sent back to the park and dispersed through a subterranean irrigation system.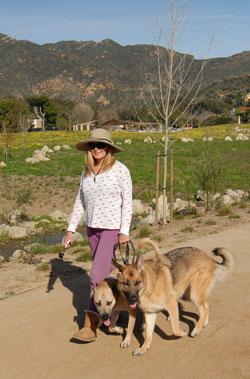 Innovative Financing Supports Park
Financing for the 19-acre park combined General Fund dollars with bonds, grants and private fundraising to proactively address clean water in the coastal community. The site includes three commercial properties in addition to the open area used as park space. A total of $35 million was raised to acquire and build Legacy Park, including $5 million in private donations from more than 1,000 people and local organizations. The park opened on Oct. 2, 2010.
Malibu raised the majority of funding for the site acquisition from the sale of certificates of participation (COPs), which are similar to bonds. The city then executed a public-private partnership lease with a local developer to renovate the one large vacant commercial property. The lease generates sufficient revenue to pay the annual COP debt service and the park's maintenance costs.
"As the debt on the Legacy Park project is reduced through revenue generated by the commercial property, excess money is directed toward other high priority community projects," says City Manager Jim Thorsen. "The park is fiscally self-sustaining while protecting natural resources for future generations."
The city's government project partners include the State Water Resources Control Board, Santa Monica College, County of Los Angeles and the Santa Monica Bay Restoration Commission. Malibu also partnered with the Annenberg Foundation for a $2 million matching grant.
Widespread Accolades for Legacy Park
The park has earned recognition and awards for its engineering and design achievements from numerous sources, including the American Society of Civil Engineers, California Stormwater Quality Association and American Public Works Association.
Malibu Council Member Lou La Monte sums up the project succinctly, "Legacy Park is an efficient stormwater cleaning machine that is encased in a beautiful, natural environment. It is an inviting, educational and innovative solution to keep our ocean clean using sophisticated financing and community buy-in."
Contact: Robert L. Brager, public works director and city engineer; phone: (310) 456-2489; email: bbrager@malibucity.org.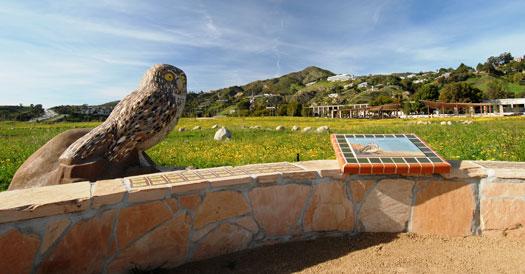 ---
This article appears in the February 2014 issue of Western City
Did you like what you read here? Subscribe to Western City
---