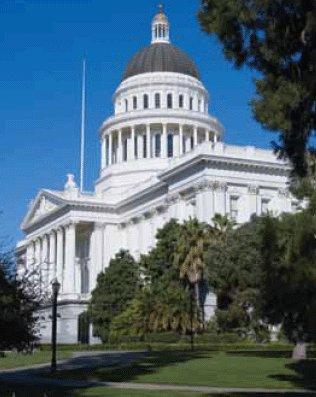 Mark Your Calendar Now for November Legislative Briefings
For the third year in a row, the League is offering its end-of-the-year Legislative Briefings in two formats to make them readily accessible for all member cities. The Legislative Briefing webinar will be conducted Tuesday, Nov. 13 from 10:00 to 11:30 a.m., with an in-person briefing scheduled the next day, Nov. 14, at the Riverside City Hall from 9:00 a.m. to noon. Each participant will receive the League's 2012 Legislative Briefing Report, which details each bill.
The Legislative Briefings cover information of critical importance to cities. The League's lobbyists provide details and context on the legislation that Gov. Jerry Brown signed in 2012. They will also discuss the new legislation's impact on cities in the coming year.
The Legislative Briefings will focus on key developments from the 2011–12 legislative session as well as the statewide November 2012 election. League lobbyists will offer perspectives on the election and its effects on cities and the Legislature, including the new "top two" primary election, changes in term limits and ballot initiative outcomes.
Topics will include:
Pension reform;
Economic development in the post-redevelopment era;
Workers' compensation;
Cap-and-trade revenues;
Environmental legislation; and
Public safety.
Online Format Increases Convenience, Decreases Costs
The League introduced the webinar format in 2009 to help city officials cope with the issues of limited funds for travel and increased workloads. The online format makes it possible for city officials and staff to participate and access valuable information while saving travel costs and time.
The webinar also allows more people from each city to attend the Legislative Briefings. It's no longer necessary for the mayor, council members or city manager to take copious notes to share with various individuals back at city hall. Now staff from every department can participate in the webinar and hear firsthand important information related to the services their department provides.
The cost to participate in the Legislative Briefings is $25 for League members and League Partners. Register today for the 2012 Legislative Briefings at www.cacities.org/events.
---
This article appears in the October 2012 issue of Western City
Did you like what you read here? Subscribe to Western City
---