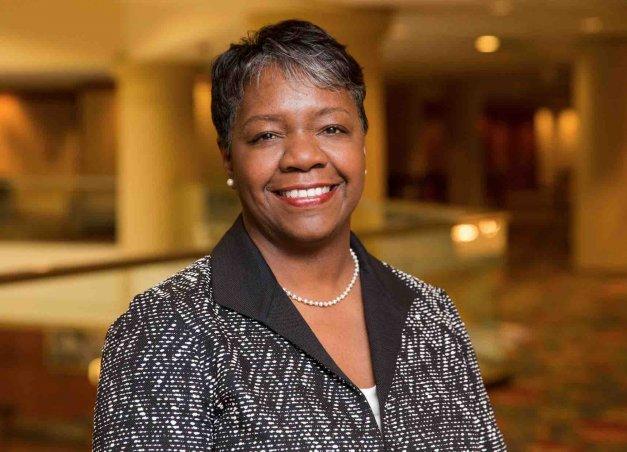 Meet the League's New Executive Director
The League welcomed Carolyn Coleman in mid-December 2016 as its new executive director. Coleman comes to California having served as the director of federal advocacy for the National League of Cities (NLC) in Washington, D.C., for the past decade. She is the League's first female executive director and its fourth executive director since 1934.
Coleman brings over 25 years of experience in public service and advocacy to her new position. A graduate of the University of Kansas, she completed her law degree at Indiana University and practiced law in the private sector. Prior to her work with NLC, Coleman served as deputy mayor for the City of Indianapolis, where she focused on economic development, infrastructure and community outreach.
January is Executive Director Coleman's first full month leading the League. In November 2016 Western City met with her for a brief interview.
The League of California Cities is considered one of the pre-eminent municipal leagues in the nation. What characteristics contribute to this reputation?
Through my work at NLC, I've been acquainted with the California League for nearly a decade. It is a highly respected organization with a strong reputation inside and outside California for actively serving its members and its influential advocacy at the state and federal levels. Progressive and entrepreneurial are also words that come to mind.
What are you doing to come up to speed on California issues?
Although my work as executive director formally begins in mid-December 2016, in November I began splitting my time between my home in the Washington, D.C., area and California to attend the League's annual strategic goal-setting session and meetings with city officials, League staff and others. League President JoAnne Mounce shared her insights and showed me firsthand in the City of Lodi how her community has transformed its downtown. These meetings provided a great opportunity to meet many of the League's leaders and learn about the pressing issues facing their communities.
I also met with the League's regional public affairs managers, who serve as the League's eyes and ears statewide. Their efforts are key to the League's ability to be nimble and responsive to our members.
Following virtually every California online news service has also brought me up to speed on California issues, thanks to the help of Eva Spiegel, the League's communications director.
In the coming weeks the League's officers, legislative team and I will begin a series of outreach meetings with the state's legislative leaders in Sacramento.
What kinds of opportunities would you like to see the League take advantage of in terms of effecting positive change and achieving its goals?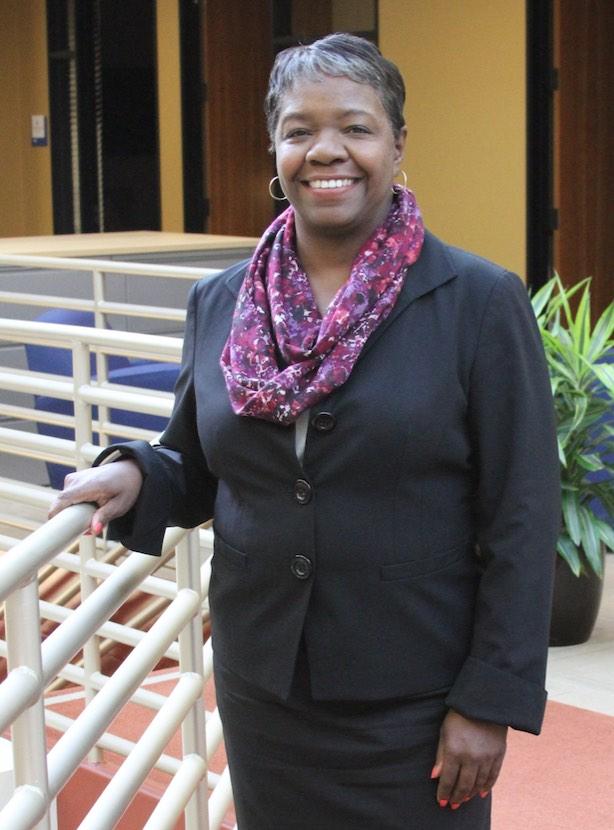 To stay relevant, it's important for organizations like the League to regularly review how we facilitate opportunities for our members to engage with us and each other. We have a great reputation for convening city officials in person to forge solutions to common issues and learn from one another. However, travel costs and time can be a barrier to traditional face-to-face meetings. The League is already using webinars and online training, and we'll be examining how we can take even greater advantage of technology to continue expanding city officials' options for engaging in League-sponsored activities.
How will your tenure at the National League of Cities influence your leadership of the League of California Cities?
Cities are at the center of the action and are the economic engines of our country. They are where innovation is happening, where families are raising their children and where the rubber meets the road. Cities are also the most trusted level of government. City officials can't afford to wait for permission or someone else to solve their problems. They ran for office to make a difference; they won't stand down and let other levels of government or circumstances impede their progress. They expect the League to do the same — because not only are cities stronger together, but the League and cities are, too.
In what areas do you see an opportunity for the League to engage at the federal level?
In this year's presidential election campaigns, we didn't hear a lot about what the candidates would do to address city priorities for infrastructure investment, public safety or the economy. We also didn't hear enough about the candidates' visions for the role of cities in their administration or how they would engage with cities if elected.
Now that we have a president-elect, the League and city officials can partner with NLC in engaging with transition team members, members of the new administration and Congress to educate them about city priorities and federal solutions. The earlier we do this, the better. We can help set the tone for the relationship between cities and President-Elect Trump's administration over the next four years.
Despite the deep divisions in our country that the election revealed, I think there's consensus at the federal level about the need for greater federal infrastructure investment in our cities and towns. By mentioning this in his victory speech, President-Elect Trump signaled that this could be a priority for his administration. He said, "We are going to … rebuild our highways, bridges, tunnels, airports, schools, hospitals. We're going to rebuild our infrastructure, which will become, by the way, second to none. And we will put millions of our people to work as we rebuild it." We could see a proposal introduced in the first 100 days of his administration. If so, the League needs to be at the table to help make sure that any infrastructure package considered preserves local authority and directs more resources to the local level and not just through the states.
What do you see as the major focus of your efforts in 2017?
Getting to know our League members statewide, the organization and staff, our partners and legislators. It will be a busy year, and I'm eager to begin.
How can city officials be most effective in advocating for their cities?
By telling their stories in letters to legislators and the media — on social media, at press conferences and in testimony, to name a few places. All politics is local, and there's no substitute in the advocacy process for the city official's viewpoint on how a specific action by the Legislature will help or harm a community and its residents.
Some city officials might think that because the League is lobbying for cities, they don't need to. This isn't the case. Though the League's lobbyists and leaders have important roles to play in the process, whether I'm talking about Washington or Sacramento, legislators want to hear from the city officials whose jurisdictions will be impacted by their decisions. Together, we can be a very influential force. If we don't stand up for our communities, we can't expect others to do so.
What activities do you enjoy in your free time?
Besides my passion for cities, especially those in California, I enjoy playing the piano (mostly classical music), hosting small dinner parties for friends and finding time for the gym, a bike ride or a walk.
---
Photo credits: Courtesy of Carolyn Coleman and National League of Cities (top); Eva Spiegel (second photo)
---
This article appears in the January 2017 issue of Western City
Did you like what you read here? Subscribe to Western City
---