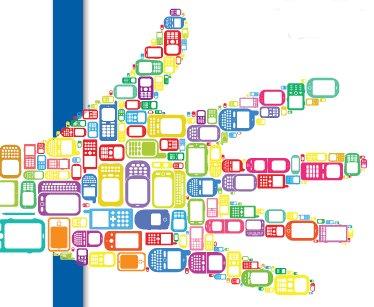 Meetings and Technology: Finding the Right Balance
This column is adapted from an Institute for Local Government (ILG) white paper. ILG's mission is to promote good government at the local level with practical, impartial and easy-to-use resources for California communities. For more information, visit www.ca-ilg.org.
---
Finding the Right Balance
Technology can be a double-edged sword. It can save paper and make communications faster and easier. It can also help expand a public agency's outreach and public engagement efforts by involving more people in the agency's decision-making process.
However, local agency officials and staff are also wise to be mindful of transparency and fair process issues related to technology.
Electronic Agendas
Providing agenda materials electronically to decision-makers and others results in speedier delivery. Using electronic versions can also save public resources (staff time and supplies) involved in photocopying and delivering hard-copy agendas. Electronic formats can make supporting materials easier to find in lengthy agenda packets, through the use of internal links and other tools.
In addition to communicating with decision-makers, agendas also alert the public about the issues decision-makers will discuss and decide on at a meeting. While many members of the public are happy to receive agendas electronically via email or the agency's website,1 the law requires agencies to make this information available through more traditional channels if requested.2
Local officials referring to electronic agendas during presentations or using electronic devices to take notes can give the impression (mistaken or not) that the officials are not paying attention to speakers. Active listening (making eye contact with speakers, nodding and smiling), when combined with note-taking, is a good practice regardless of whether one is using technology in a meeting.
Accessing the Internet During Public Meetings
Using an electronic device (either agency-provided or one's personal device) to access the Internet during a meeting presents several issues. At the most basic level, such activity suggests divided attention or inattention to the information being shared at the meeting.
If the proceeding is a quasi-judicial public hearing, however, using an electronic device to access information that influences one's decision can present fair-process legal issues.
Using Email and Texting During Meetings
Using email during meetings also presents transparency issues. Allowing the public to observe decision-maker deliberations is a key goal of open meetings laws.3
Emails sent among decision-makers risk violating such laws. California law prohibits decision-makers from " … us[ing] a series of communications of any kind, directly or through intermediaries, to discuss, deliberate or take action on any item of business that is within the subject matter jurisdiction of the legislative body."4 Email can be such a series of communications.5
Another issue is whether such emails or text messages are subject to disclosure as public records. Media outlets and open government advocates take the position that emails should be retained and produced upon demand as public records.6 In fact, two trial courts have now found that even emails the public officials send on their personal (non-agency) email accounts are public records subject to disclosure upon request.7
For all of these reasons, a number of public agencies have adopted policies prohibiting decision-makers from reading, sending or receiving messages while at meetings.
---

Additional Resources
Sample policies prohibiting decision-makers from reading, sending or receiving messages while at meetings: http://www.ca-ilg.org/technology-and-meetings
A section on the Institute for Local Government website explores the options and opportunities for using technology to expand public engagement in the local agency decision-making process:
http://www.ca-ilg.org/online-public-engagement-technology
A recent Institute for Local Government white paper explores some of these issues in greater detail for local officials and staff. The "City Forum"column presents the highlights; the full paper is available at: http://www.ca-ilg.org/technology-and-meetings
If a proceeding is a quasi-judicial public hearing, using an electronic device to access information that influences one's decision can present fair-process legal issues. For more about these issues, see "When an Elected Official Feels Passionately About An Issue: Fair Process Requirements in Adjudicative Decision-Making," available at www.ca-ilg.org/bias.

---
Footnotes:
[1] Cal. Gov't Code § 54954.2(a) (agendas must be posted in an area "freely accessible" to the public and on its website (if it has one).. See also 88 Ops. Cal. Att'y Gen. 218 (2005) (finding that an electronic kiosk accessible 24/7 to the public can be "freely accessible" to the public).
[2] Cal. Gov't Code §§ 54954.1 (Members of the public can request that copies of the agenda packet be mailed to them); 54957.5 (An agenda must explain where interested individuals can review agenda materials).
[3] See Coalition of Labor, Agriculture and Business v. County of Santa Barbara Board of Supervisors, 129 Cal. App. 4th 205 (2d Dist. 2005).
[4] Cal. Gov't Code § 54952.2(b).
[5] 84 Ops. Cal. Att'y Gen. 30 (2001) available at http://ag.ca.gov/opinions/pdfs/00-906.pdf. See also Wood v. Battle Ground School District, 107 Wash. App. 550 (2001) (email exchange among school board members amounted to illegal meeting under Washington's open meetings law); Johnston v. Metropolitan Gov't of Nashville, 320 S.W.3d 299, 312 (Tenn.Ct.App.2009) (e-mail exchanges in which "members are weighing arguments for and against a proposed zoning measure and which were copied to all members violate spirit of the open meetings law). See generally John F. O'Connor & Michael J. Baratz, Some Assembly Required: The Application of State Open Meeting Laws to Email Correspondence, 12 Geo. Mason L.Rev. 719 (2004). But see Lambert v. McPherson, — So.3d —-, 2012 WL 1071632 (Ala.Civ.App., 2012) (unilateral declaration of elected official's opinions which did not involve an exchange of information or opinions among a quorum does not violate open meetings laws).
[6] See, for example, http://www.voiceofoc.org/countywide/this_just_in/article_b093e90c-edbf-11df-b928-001cc4c002e0.html ; http://sanleandro.patch.com/articles/city-emails-fleeting-notes-or-vital-public-records.
[7] See Smith v. City of San Jose, No. 1-09-CV-150427 (March 19, 2013) (finding that personal emails are "retained" by public agency because they are retained by a public officials; in addition, such emails are also "prepared" and "used" by such officials); Tracy Press, Inc. v. Superior Court of San Joaquin County (City of Tracy), 164 Cal. App. 4th 1290, 80 Cal. Rptr. 3d 464 (2008) (referring to trial court decision, but deciding the case should be dismissed on technical grounds).
---
This article appears in the June 2013 issue of Western City
Did you like what you read here? Subscribe to Western City
---