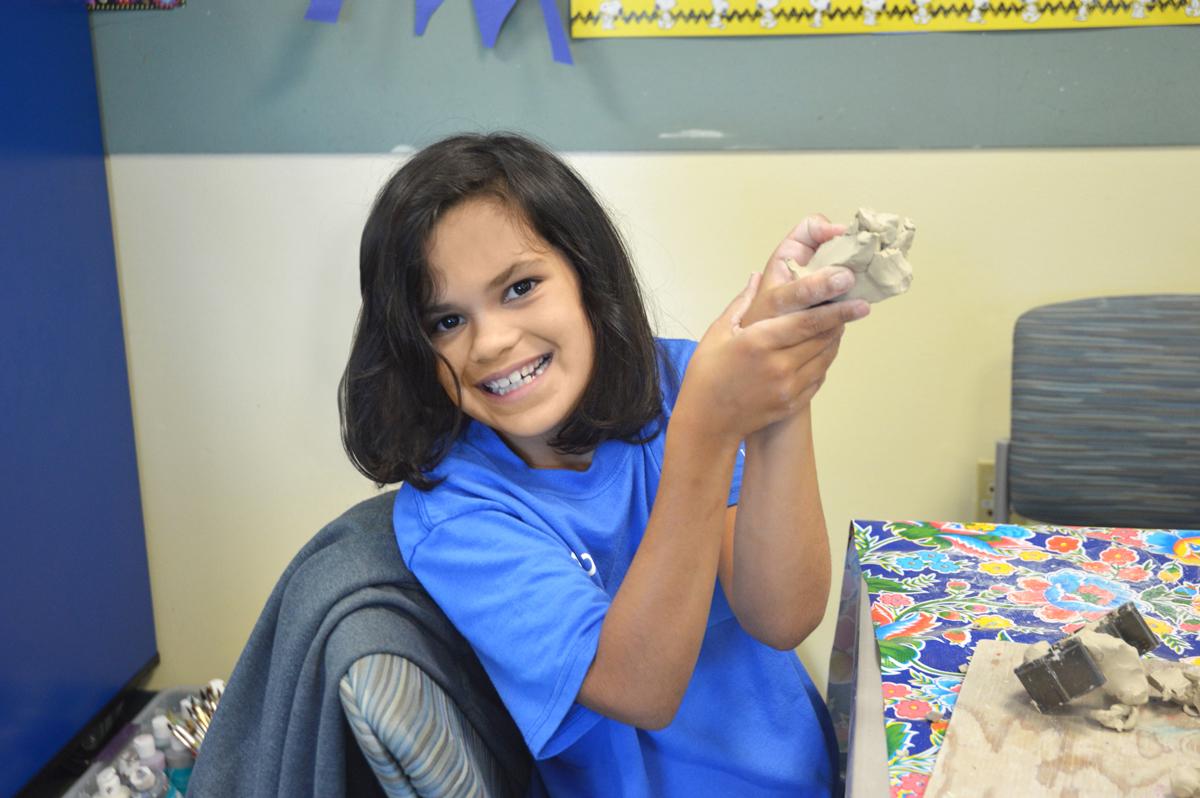 Mill Valley Recreation Expands to Serve Special Needs Families
The City of Mill Valley won the League Partners Award for Excellence in City-Business Relations in the 2017 Helen Putnam Award for Excellence program. For more about the awards program, visit www.helenputnam.org.
---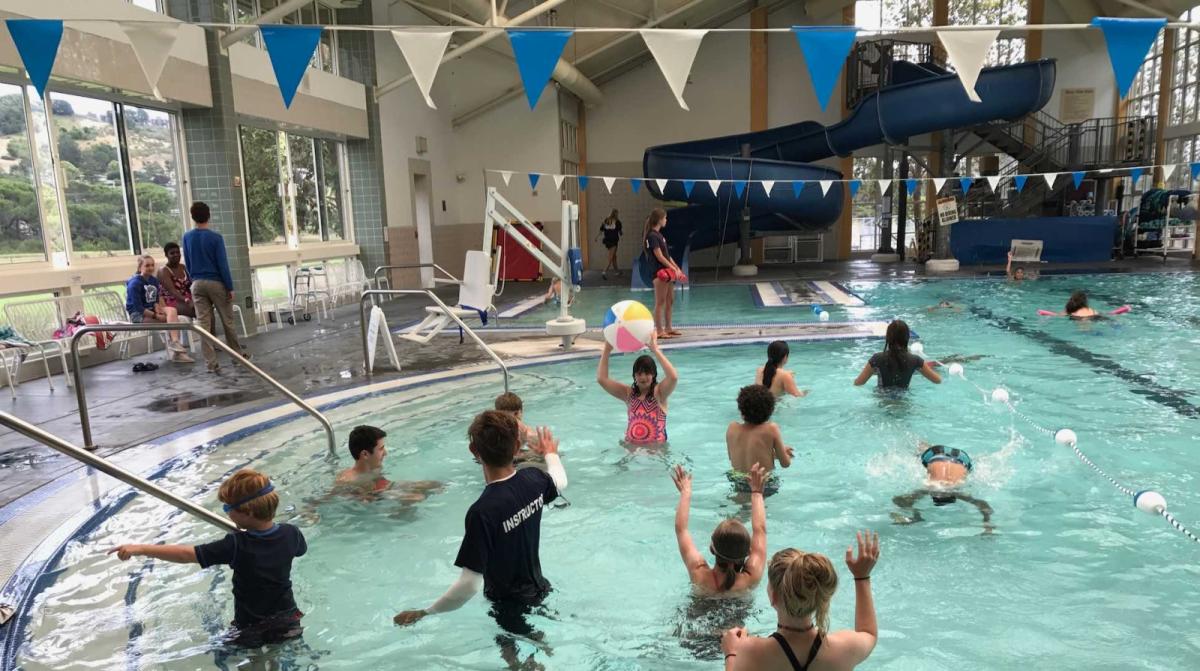 Located 14 miles north of the Golden Gate Bridge, Mill Valley (pop. 14,910) is a close-knit town with a welcoming atmosphere. But community outreach efforts conducted for the city and Marin County identified a growing need for recreational programming and workplace training for young people with disabilities. Historically, schools and a few local nonprofit organizations offered programs to meet these needs, but available and affordable programming, especially within the city's Recreation and Community Services departments, was significantly lacking. Consequently, local families had few options, and most were extraordinarily expensive and difficult to access.
The concept for Mill Valley's Adaptive Needs Program began when newly hired Recreation Director Jenny Rogers attended a city council meeting honoring the nonprofit organization Project Awareness and Special Sports (PAASS) as part of National Autism Awareness Month in April 2013. PAASS Director Janet Miller spoke to the council about the importance of employment opportunities for young people with disabilities. The Mill Valley Community Center had been struggling to recruit good employees, and Rogers recognized a potential opportunity to partner with PAASS to address these needs and initiated discussions with Miller to explore options.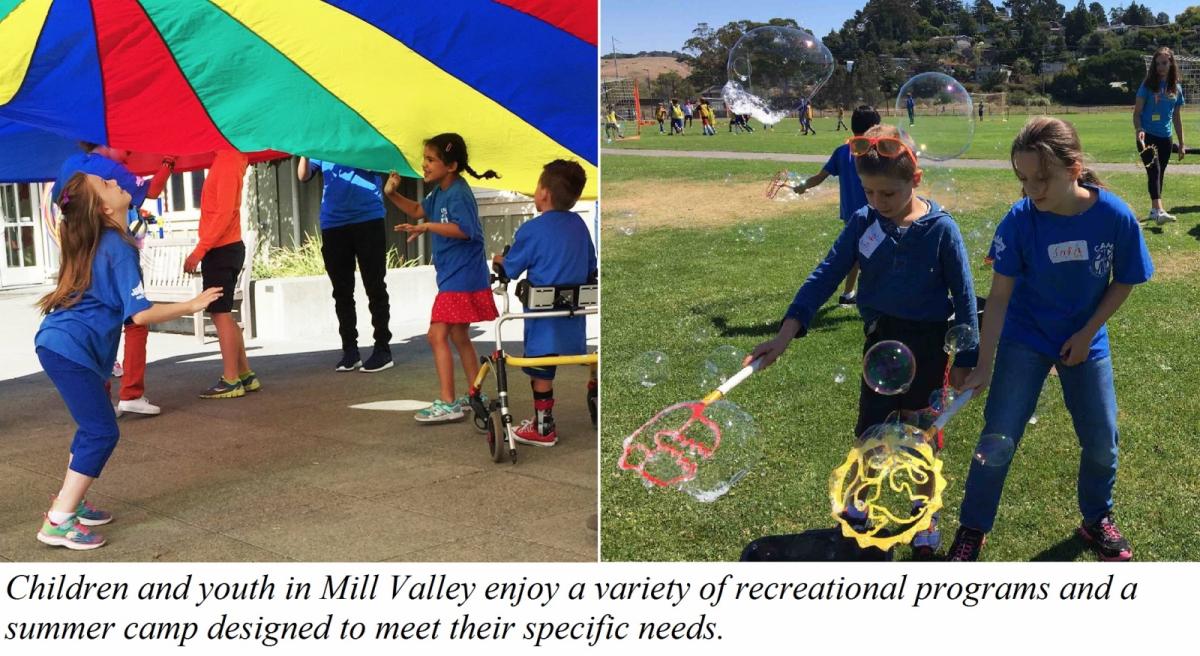 Partnership Creates New Opportunities
The city's Recreation Department, known as Mill Valley Recreation, was already engaged in several strategic partnerships with local nonprofit organizations to build awareness, understanding and local capacity to best serve young people with disabilities — and provide a more inclusive and enriching recreational experience for the entire community. Its mission was to:
Adapt current recreation offerings to make them more accessible and inclusive; and
Develop a wide range of new "adaptive needs" programs specifically designed for youth with special needs.
In February 2015, Mill Valley Recreation combined forces with PAASS to offer the city's first Adaptive Needs Swim Lessons Program.
"PAASS started as a baseball league, but our families asked us for more opportunities," says Miller. "Mill Valley Recreation contacted us not only to partner on creating many adaptive classes and a summer camp, but also with an interest in hiring young adults with disabilities. This is a community effort — thanks to support from the city, our participants and families are being included and afforded opportunities that have not been available in Marin County until now. Our volunteers are also benefiting, and everyone is standing side by side, grateful to be helping one another."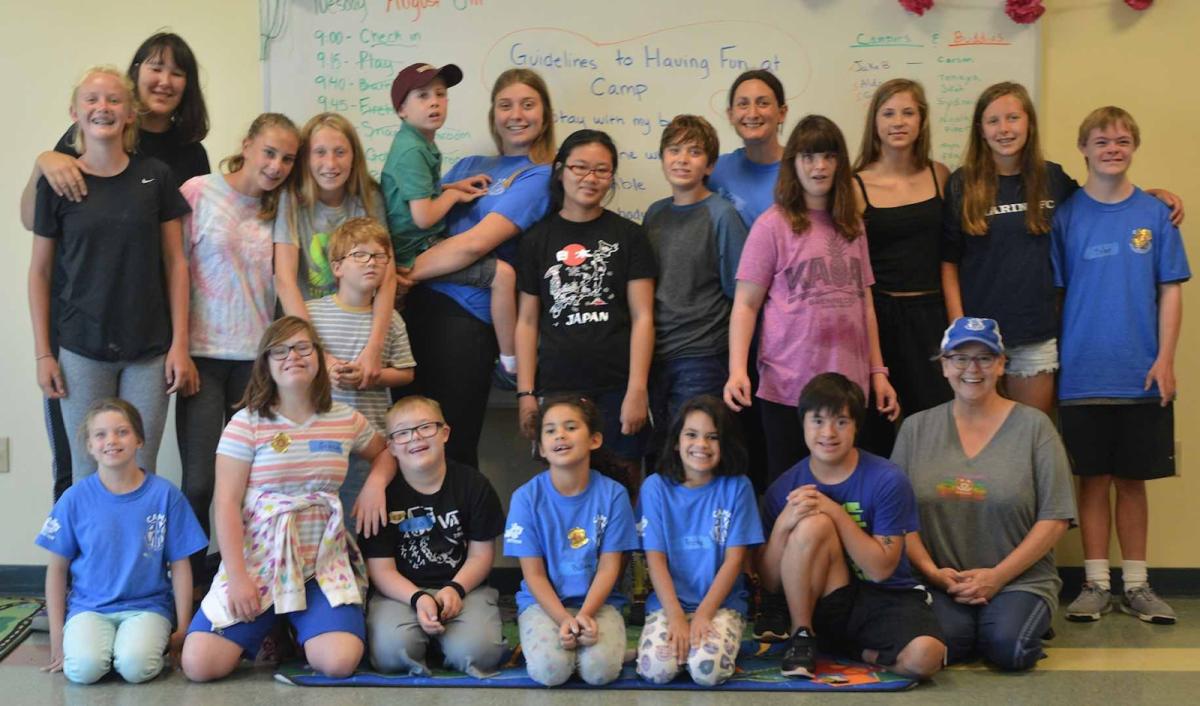 Summer Camp Pilot Proves Popular
Based on the success of the Mill Valley Community Center Work Training and Adaptive Needs Swim Lessons programs, the city and PAASS expanded their partnership by offering a unique summer camp experience, Camp PAASS Without Boundaries. In the past, Mill Valley Recreation had frequently adapted its offerings to include those with disabilities, but the community wanted this new camp tailored to the specific needs of a wide cross section of youth with special needs.
"Families were looking for a traditional summer camp experience for their kids in a camp all their own," says Rogers. "This format helped to foster community, camaraderie and inspiration among the kids. They had the opportunity to participate in regular day camp activities in a camp environment specifically designed for them."
In summer 2016, Mill Valley Recreation and PAASS launched the new pilot camp. The Mill Valley Community Center hosted camp participants engaged in a wide variety of fun and enriching summer activities that included swimming, martial arts, cooking, dance, arts and crafts, natural sciences, sports and recreational games.
The highlight of the week was a special session devoted to animals and titled "Furs, Scales, and Tales." It featured a variety of live animals and a camp favorite: an 8-foot- long albino boa constrictor. The following summer, Camp PAASS expanded from a single session to three sessions.
"Our goal is to use this summer's success to help educate other cities about how best to offer adaptive needs programs," says Recreation Supervisor Kathryn Reisinger. "The camp experience was heartwarming and reminded me why I wanted to work in recreation in the first place."
Sharing the Model With Others
Public response to the city's Adaptive Needs Program has been so positive that staff has been invited to create training specifically for recreation agencies throughout California. In May 2015, the Mill Valley Community Center hosted an Adaptive Needs Training Seminar, which provided aquatics staff with training on how best to offer adaptive needs swim lessons and inclusive aquatics programming. Staff has also made presentations about the city's Adaptive Needs Program at several professional conferences and workshops.
"We hope to share our adaptive needs professional training program with League members at a future conference session," says Rogers.
With the support of its nonprofit partners, Mill Valley Recreation has provided over 548 hours of Adaptive Needs Swim Lessons through 728 separate classes since September 2014. Mill Valley Recreation also expanded its offerings in 2018 to include an array of adaptive after-school enrichment activities during the school year and will conduct sessions of Camp PAASS throughout the entire summer.
"The city's Adaptive Needs Program offers a perfect example of the thoughtful, inclusive, community-based programing that Mill Valley Recreation staff consistently deliver," says City Manager Jim McCann. "I'm proud to have this particular program honored with a Helen Putnam Award, because it provides such a beneficial and much-needed service to special needs children. Recreation Director Jenny Rogers's energy and enthusiasm for public service shine through in the programs that she and her staff have developed for the community. The city is lucky to have her on its team!"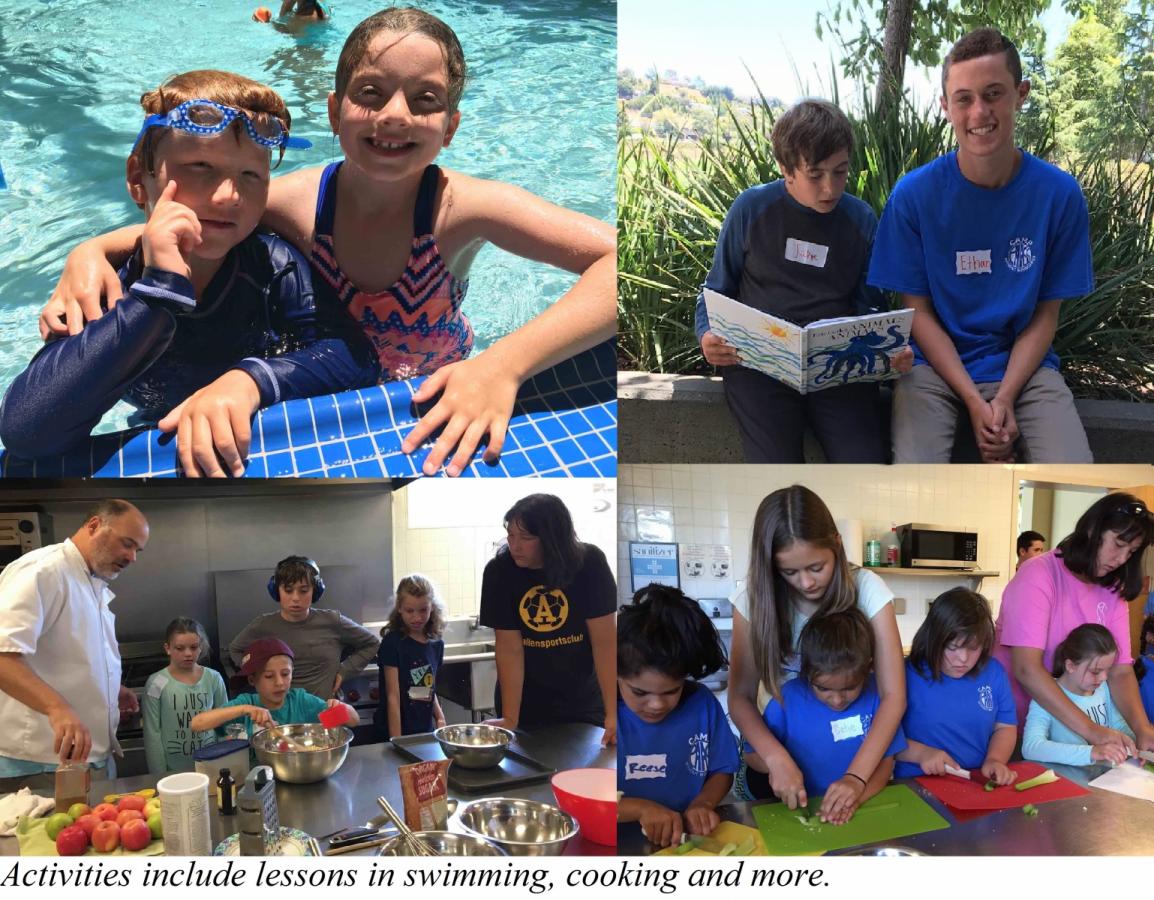 Making a Critically Important Difference
Parents whose children attend Adaptive Needs Program classes and Camp PAASS agree with McCann. Tammy Herndon has two daughters, Reese (age 10) and Bellamy (age 7), who participate in the Adaptive Needs Program at the Mill Valley Community Center. Herndon says, "Reese has autism, along with severe anxiety and sensory issues. She also has selective mutism, which makes it very hard for her to speak outside our home. Finding the right activities for her to attend has been a big challenge. I am incredibly grateful for the Adaptive Needs Program, where Reese has been taking swim lessons and martial arts and dance classes. Her younger sister Bellamy has attended these classes with her, and it has been wonderful for both of them. The girls are looking forward to the upcoming dance class."
Kristine Murray's son Nico (age 10) has been participating in many of the adaptive programs at the Mill Valley Rec Center for the past few years. "He loves it," she says. "It has given him the opportunity to develop new friendships with peers of all abilities. He is developing confidence and skills for life, and he's already talking about going to summer camp again."
"Just knowing that my son Henry has a place to go to participate in activities that typical children get to do — such as swimming, day camp and more — is the absolute best," says Stacey Appleton. "I can't even begin to explain what it means to know that I have these options for activities and classes. The best part is the community center and the staff, who are always so welcoming, encouraging and respectful of all our children."
Thanks to the commitment of the city's staff, its nonprofit partners and volunteers, Mill Valley hopes to continue expanding these critically important programs for years to come.
To learn more about the program, visit www.millvalleyrecreation.org.
---
Photo credit: Courtesy of Stacey Ward/ZSs Design and the City of Mill Valley.
---
This article appears in the April 2018 issue of Western City
Did you like what you read here? Subscribe to Western City