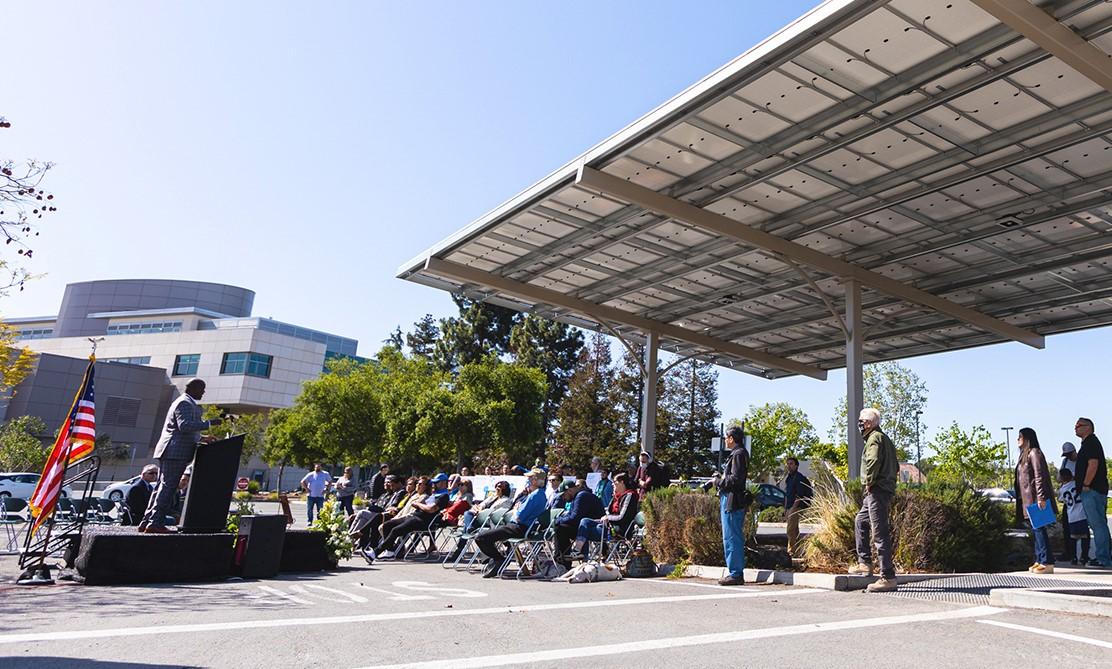 Milpitas new energy and water modernization saves money, dazzles judges
John Paul Jewell is a program development manager at ENGIE North America. You can reach ENGIE at info@es.engie-na.com.
---
Advertisement
Any opportunity to implement strategic improvements with minimal expenditure of internal resources is a win for city managers. Several years ago, Milpitas's utility infrastructure sorely needed modernization. Its water, stormwater, and wastewater systems relied heavily on manual activities, such as visiting sites to take readings, and a substantial amount of staff time.
The city was also working toward carbon neutrality. "In 2013, we adopted a climate action plan to make Milpitas a more sustainable community," Mayor Carmen Montano said. "[Since then] we have updated this plan to set more aggressive targets, with the goal of being carbon-neutral by the year 2045."
With public safety power shutoffs becoming more frequent, city leaders realized they also needed to improve the energy resiliency of their facilities. This motivated decision-makers to upgrade and update the city's utility infrastructure.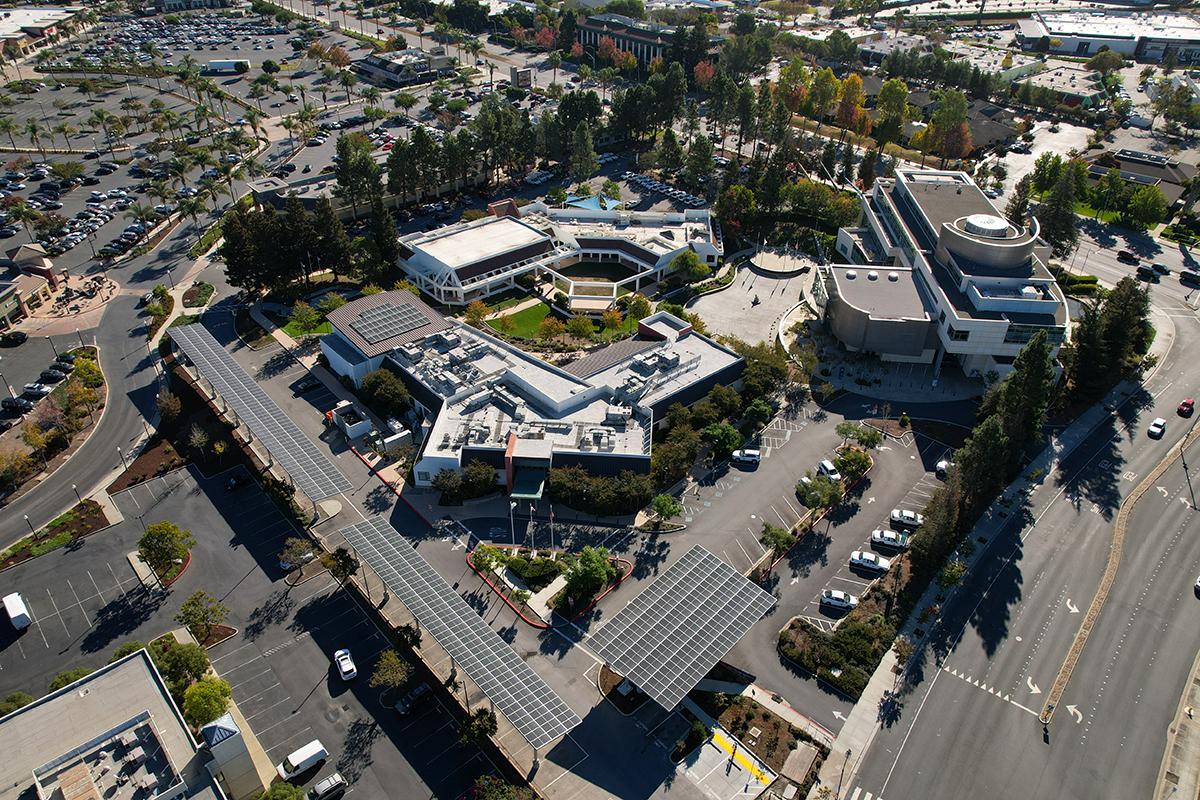 Diverse projects under one sustainability umbrella
Early in the planning process, city leaders decided to bundle several projects into one overarching improvement initiative. Later dubbed the Milpitas Smart City Infrastructure Program, the initiative aims to reduce utility electricity consumption by the equivalent of 388 households' consumption, while also generating more than $1.5 million in annual energy and water cost savings for the city.
The program has three primary goals: introduce major improvements to the city's water infrastructure, modernize lighting fixtures citywide, and ensure that essential city facilities remain resilient and operational during a grid outage.
City leaders saw that consolidating the projects within a single program could increase the city's financial savings and maximize the federal, state, and local incentives the city qualified for. It also allowed Milpitas to work through its backlog of deferred maintenance with minimal disruption to city operations.
Pairing highly visible wins with less-visible improvements — such as water treatment upgrades — could also increase community buy-in for all aspects of the program.
A flood of efficiency benefits
Implementation took place over the past two years. The result so far is a series of night-and-day improvements throughout the city's utility services. According to Elaine Marshall, the city's deputy public works director, Milpitas retrofitted and upgraded every customer's water meter to a smart meter — over 15,000 citywide.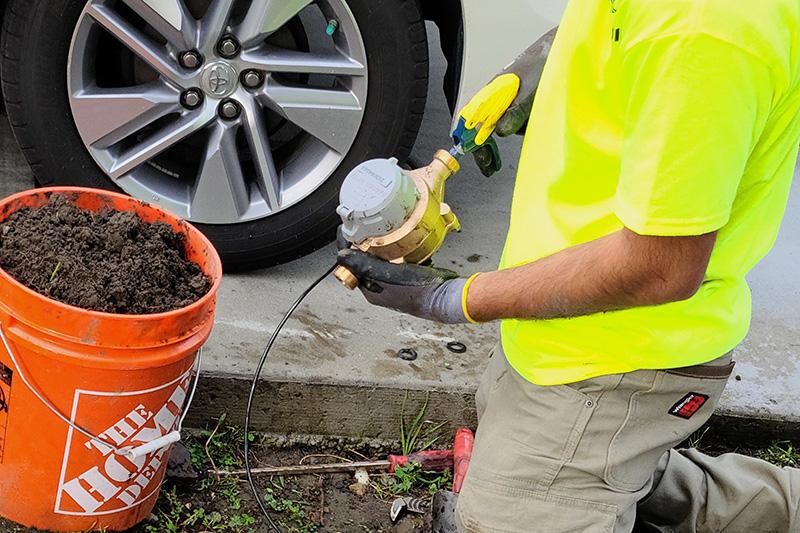 "This allows us to better manage water, as well as automate our meter reading to achieve operational efficiencies," Marshall said.
Smart meters can detect leaks, which reduces waste and costs for water customers while advancing the city's sustainability goals. "This is critically important, especially during times of drought, as we look to better manage our water resources," Marshall said.
The meters also improve billing accuracy. Now city water customers can sign up for leak alerts and high-usage notifications, as well as customized water conservation recommendations. "This really does put more data in the hands of our customers, so they have a better sense of water use in their homes and what impacts water-saving actions can have on their water use," Marshall said.
Less visible to residents are the new pumps and automated treatment systems that improve water quality and water system management efficiency. A new supervisory control and data acquisition system enables the city to better manage and monitor the municipal water infrastructure, as its automation reduces the staff time required by water systems. The city also retrofitted water faucets in city facilities with touchless, high-efficiency fixtures to further reduce water waste.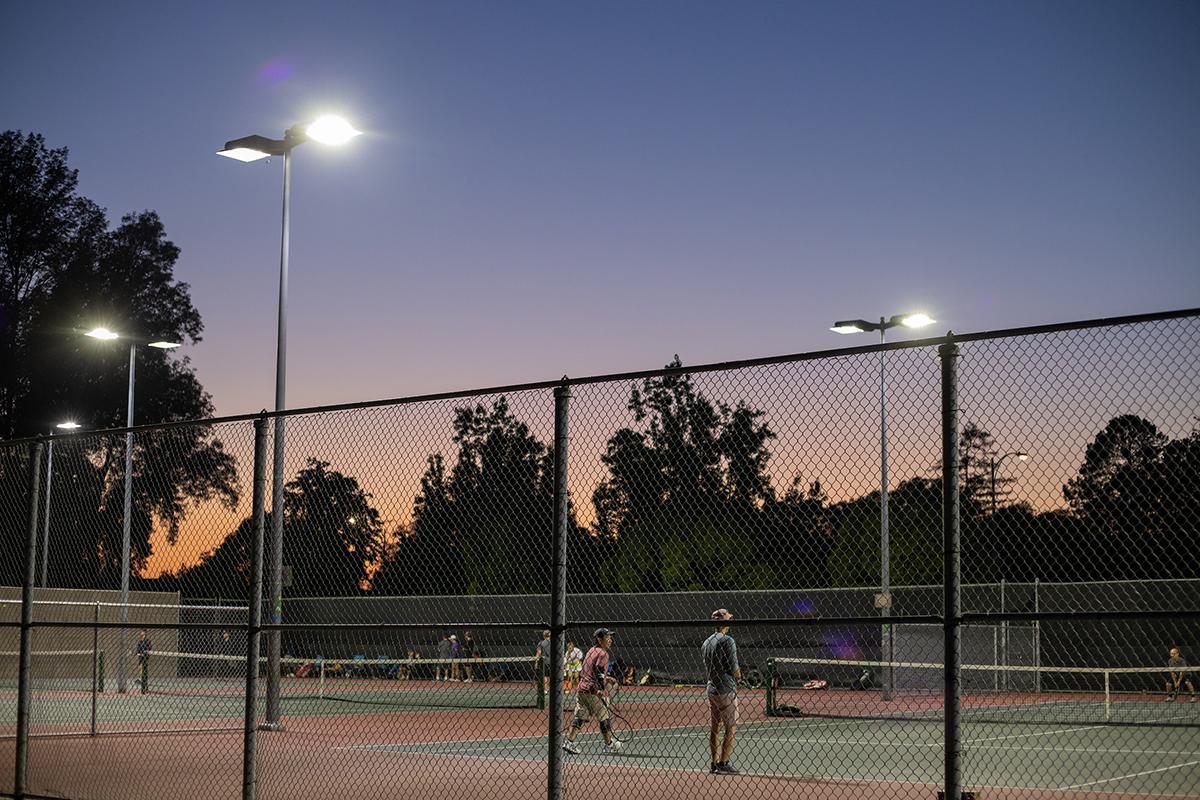 Powering sustainable and resilient operations
The program has created dramatic energy benefits. Milpitas' senior center and community center can now function as resilience centers during emergencies. Each facility has solar panels and a battery backup system on a local microgrid.
"This will allow us to continue to power these facilities in case of power outages," Marshall stated. "Public safety power shutoffs here in California have been prevalent over the past few years. We are proud that we can keep [our senior center and community center] operating when there is a power outage throughout the rest of the area."
Milpitas also installed electric vehicle charging stations that connect to the new microgrids and provide charging for both visitors and staff.
The final major component of the program involved improvements to the city's lighting infrastructure. "Everything from lighting fixtures at our city facilities to all of our streetlights were converted to smart LED lights, as well as lighting at city parks and sports fields," Marshall said.
These LED fixtures are highly efficient. Monitoring nodes alert city staff whenever a streetlight is out, so the city no longer depends on resident complaints to know when to make repairs. The results are brighter streetlights and faster resolution of outages, which substantially improves the safety of Milpitas streets. The city anticipates significant financial benefits as well: The lighting improvements are projected to reduce its energy costs by over $600,000 per year.
Global recognition
In recognition of this program's accomplishments, Milpitas received a Smart 50 Award at the 2022 Smart Cities Connect conference. The awards celebrate the most innovative smart city deployments globally — an impressive feat for a city of around 81,000 residents. Marshall says coordination among internal teams and communication with the public were keys to success.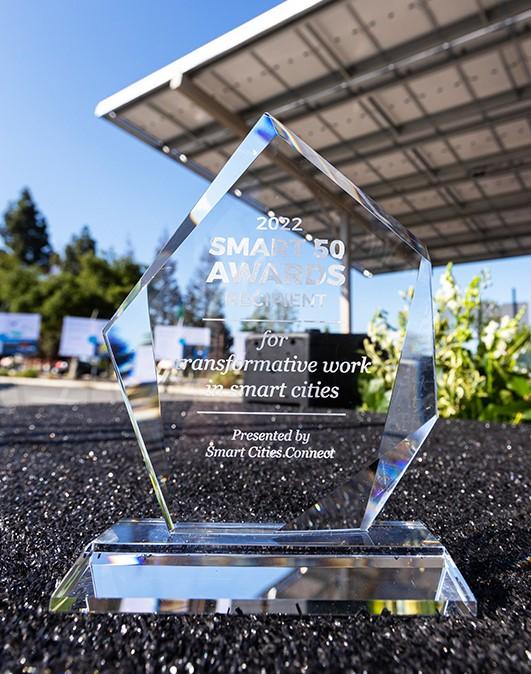 "The project touched on multiple divisions within our operations, as well as other departments," she explained. "We had lots of communication and coordination meetings early on as we were rolling out various components of the project. We also had a weekly status newsletter that provided updates on where we were and where work was going to be done next."
Staffed tried to implement changes outside business hours to minimize the impact to community services. "We were all hands on deck to make sure that the community was aware if certain facilities were not going to be available," Marshall said.
Due to the program's complexity, Milpitas worked with ENGIE North America, a third-party energy services provider with extensive experience in utility system upgrades. ENGIE's technical and project management expertise ensured that every element of the program was completed on time and according to specifications, with minimal interruption to city operations. ENGIE also helped the city identify and secure funds from external incentives to improve the project's returns.
Although the project was completed only recently, this initiative has already helped Milpitas make significant progress toward carbon neutrality and the other ambitious goals in its climate action plan.
As a power generator, energy services company, and retail electricity supplier, ENGIE North America delivers comprehensive, integrated services across the entire energy value chain. This makes ENGIE a preferred provider to cities, counties, schools, universities, and other social infrastructure entities. ENGIE's business strategy focuses on delivering safe, reliable, cost-effective, and sustainable energy solutions that meet customer needs over the long term and contribute to a carbon-neutral economy.
To learn more about programs like these, please visit engie-na.com or contact info@es.engie-na.com.