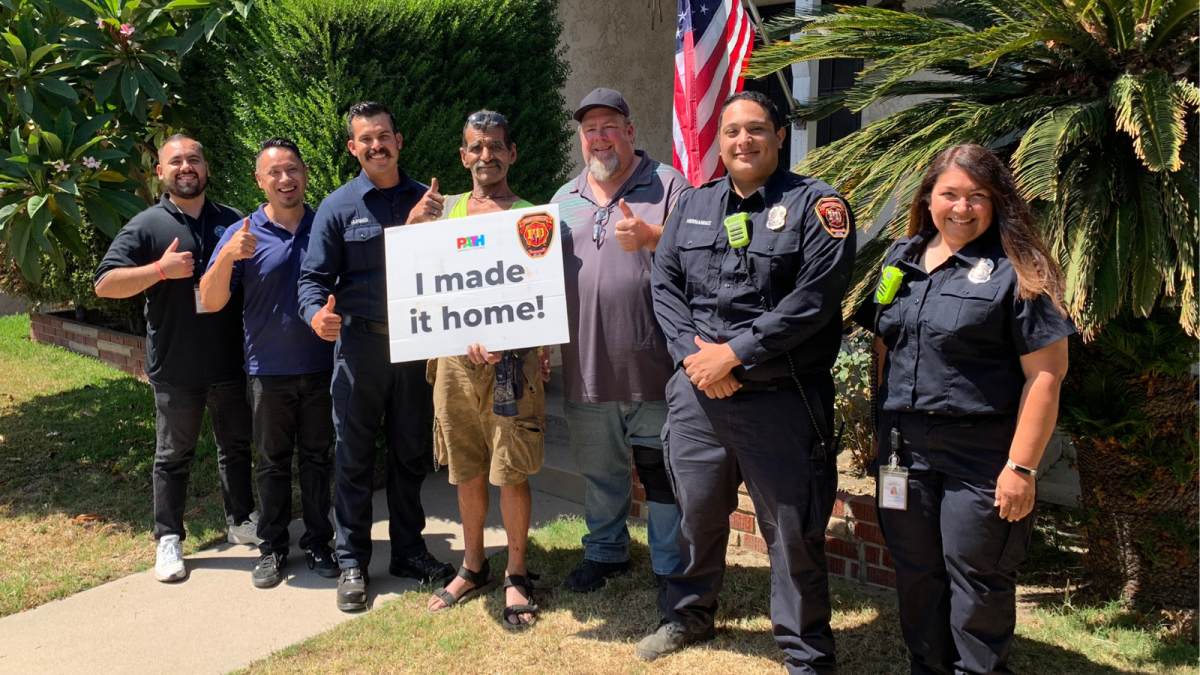 Montebello's community assistance program frees up emergency resources and reduces homelessness
The city of Montebello won the 2022 Helen Putnam Award for Excellence in the Health and Wellness Programs category. For more information about the award program, visit www.helenputnam.org.
---
Like many cities throughout the nation, Montebello (pop. 61,204) has experienced a significant increase in emergency 911 calls. This spike was driven by increased mental and physical health concerns, as well as California's homelessness crisis.
Approximately 15 to 20% of the city's roughly 9,000 emergency service calls are handled by the Montebello Fire Department. These calls typically involve urgent issues, such as health concerns, unintentional fires, and wellness checks. But with limited time, most firefighters and paramedics cannot address the chronic causes that led to these calls, such as homelessness.
"I've spent 34 years in this community — 30 years in the field — and I always felt there was always room for us to do more for our homeless population," Montebello Fire Chief Fernando Peláez said.
Recognizing the need to relieve overloaded emergency personnel and better address the homelessness crisis, the city developed the Montebello Community Assistance Program (MCAP). The field-based program provides supportive services to people experiencing mental and physical health issues, as well as other challenges that result from being homeless. Instead of resolving issues in the emergency room, they are resolved through long-term engagement and long-term solutions.
Launched in November 2020, the Montebello Community Assistance Program has already changed the lives of many residents. Program staff have contacted 272 people and enrolled 115 active participants into intensive case management, connecting them with a range of services, such as free or reduced ID or mental health care referrals.
Most importantly, the program placed 22 people in interim housing and eight in permanent housing. Six people were connected with shelter and six others received rehabilitation services. The program also led to one family reunification and five participants secured housing by other means while receiving case management.
"I was homeless for six years and MCAP came out and helped me and now I have an apartment with my two daughters," said Monique Rivera, one of the program's participants. "It was a blessing that MCAP came out and help[ed] the homeless people. You feel alone out there. I just love my place. My first time that I have my own apartment. Thank you to the Montebello Fire Department and MCAP."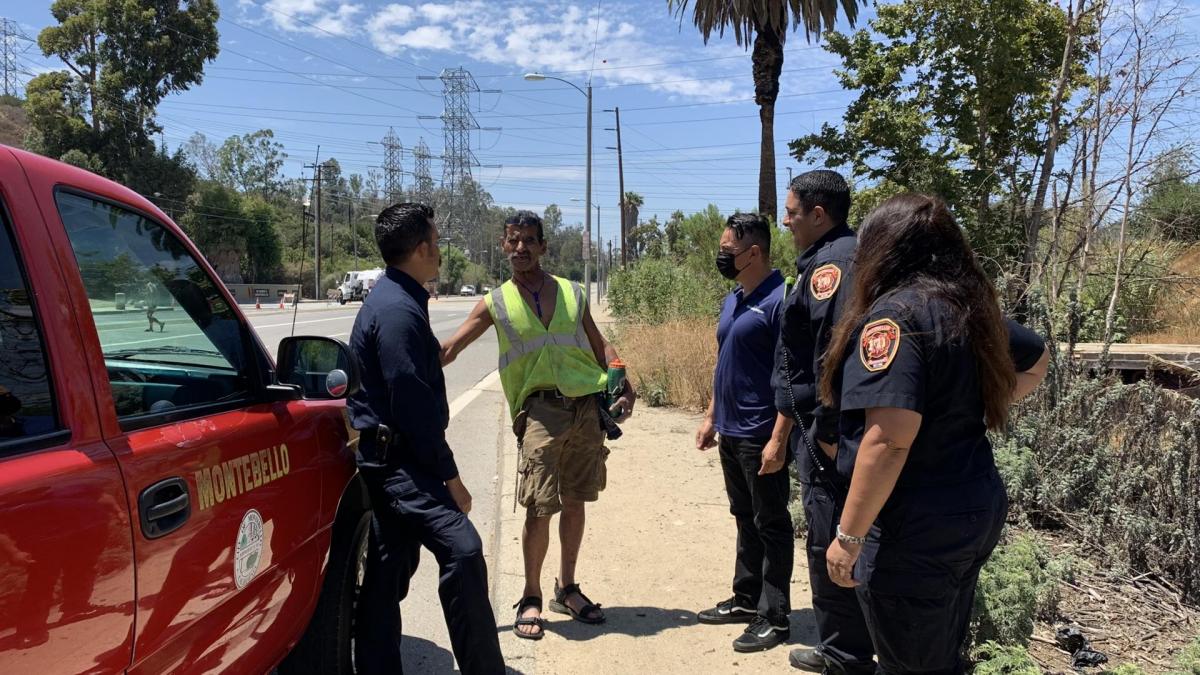 Meeting and treating people where they are
People impacted by homelessness may experience severe, complex, and co-occurring conditions. As such, the Montebello Community Assistance Program treats and cares for the person "where they are at" by establishing a long-term relationship and level of rapport to address chronic medical conditions and provide a path to long-term stable housing or shelter.
The Montebello Community Assistance Program is designed to address gaps in medical, behavioral, and social supportive services, and affordable housing, while also supporting first responders using a cost-efficient and evidence-based treatment model. The program is embedded in the Fire Department and fully integrated into the dispatch system as a "public assist" incident code.
Staff are sent out to nonviolent, non-emergencies or in response to a request for services from an unhoused resident. Staff also conduct extensive outreach to engage unhoused residents that do not use emergency services, but still need long-term support.
The MCAP field team includes a firefighter/paramedic, social work coordinator, field-based case manager, and housing navigator. Having a group of experienced specialists working in tandem allows staff to address individual needs faster. Their on-site expertise is critical, as most participants have little to no information about the services available to them.
After an initial assessment, staff focus on building trust through follow-up meetings with participants. This was also crucial. The city found that once trust is established, most people would accept assistance. These services can be as "banal" as helping people obtain an ID card. As simple as this sounds, it can have life-altering effects. An ID allows people to access housing, social security benefits, healthcare, bank accounts, and even employment.
A lack of housing, transportation, or healthcare makes it difficult to stay focused on treatment and scheduled appointments, so even a little bit of help can go a long way. "We go out of our way to help those in need and make a difference any way we can," said Sandra Olivas, a social work coordinator for the Montebello Community Assistance Program.
Staff work with a range of organizations to provide services, which can include addressing more immediate needs like food and clothing. These partners include the Los Angeles Center for Alcohol and Drug Abuse, Beverly Hospital, People Assisting the Homeless, Mexican American Opportunity Foundation, St. John's Lutheran Church, and several city departments.
These partnerships allow staff to better support those with critical needs, including home-bound residents and seniors. The program also emphasizes prevention to ensure that people do not slip back into homelessness.
"With this innovative program and the partnerships we've created, Montebello will be able to provide life-changing opportunities for some of our most vulnerable population," Peláez said.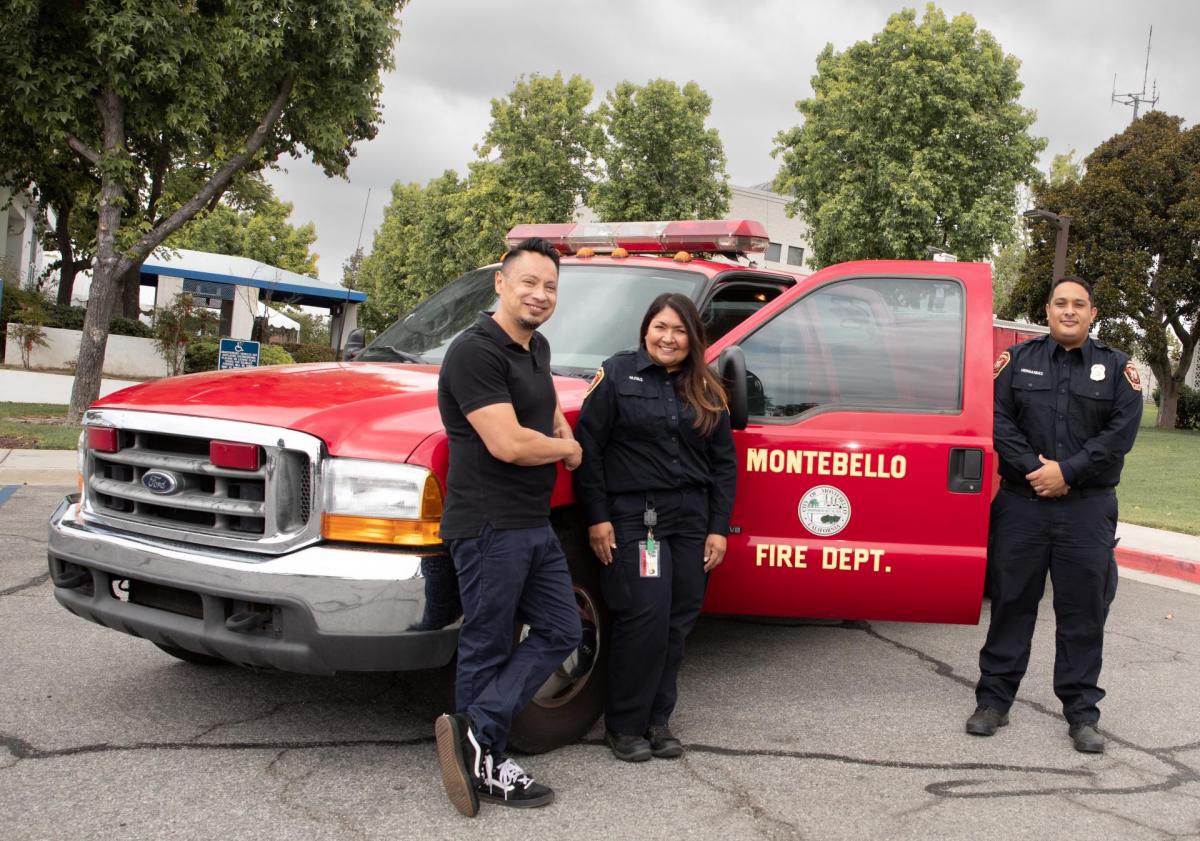 Funding diversification and other takeaways
The Montebello Community Assistance Program is funded in part by the Gateway Council of Governments, the San Gabriel Valley Council of Governments, the city's general funds, and a combination of federal, state, and county funding. This diverse funding steams allows the program to leverage multiple resources to reinforce efforts to prevent and reduce homelessness.
The Fire Department is also aggressively seeking opportunities to secure additional and ongoing grant funding sources, including potentially billing some portion of costs to health insurance providers. These efforts allow the city to minimize spending directly from its general funds.
By addressing the complex needs of individuals through specialized care and continuous follow-up, the program has allowed the city to better support those that are the most frequent users of emergency medical services and improve their overall quality of life — and by extension, all residents. The program resulted in a dramatic decrease in emergency medical calls and ambulance services, as well as a 3% decrease in brush fires.
It is a model that can be implemented by other cities, especially those developing a field-based or "office-on-wheels" that builds on the client-centered approach model and seeks to decrease barriers to services.
"There are so many pros that come out of the program that I really would encourage my colleagues to consider talking to us about this program and how something like this can work in their city," Montebello City Manager Rene Bobadilla said.
Like any successful program, MCAP was developed after getting the necessary buy-in from stakeholders. Although it provides efficient and effective services, the results are not instantaneous. It can take between three and 10 visits to establish the trust needed for service referral. Building trust is extremely crucial, as most referrals to the program are peer-driven.
Nonetheless, the first two years of the program show that investing in a multidisciplinary team with specialization and training can assist with the unique needs of homeless participants and make real change. "Any firefighter would say 'I work to serve' and this is my way I can serve my community," Montebello Fire Captain Donald Cadena said.
Angélica Palmeros is the deputy director of the Montebello Fire Department; she can be reached at APalmeros@cityofmontebello.com or (323) 770-5966. Watch this video for an overview of the project.