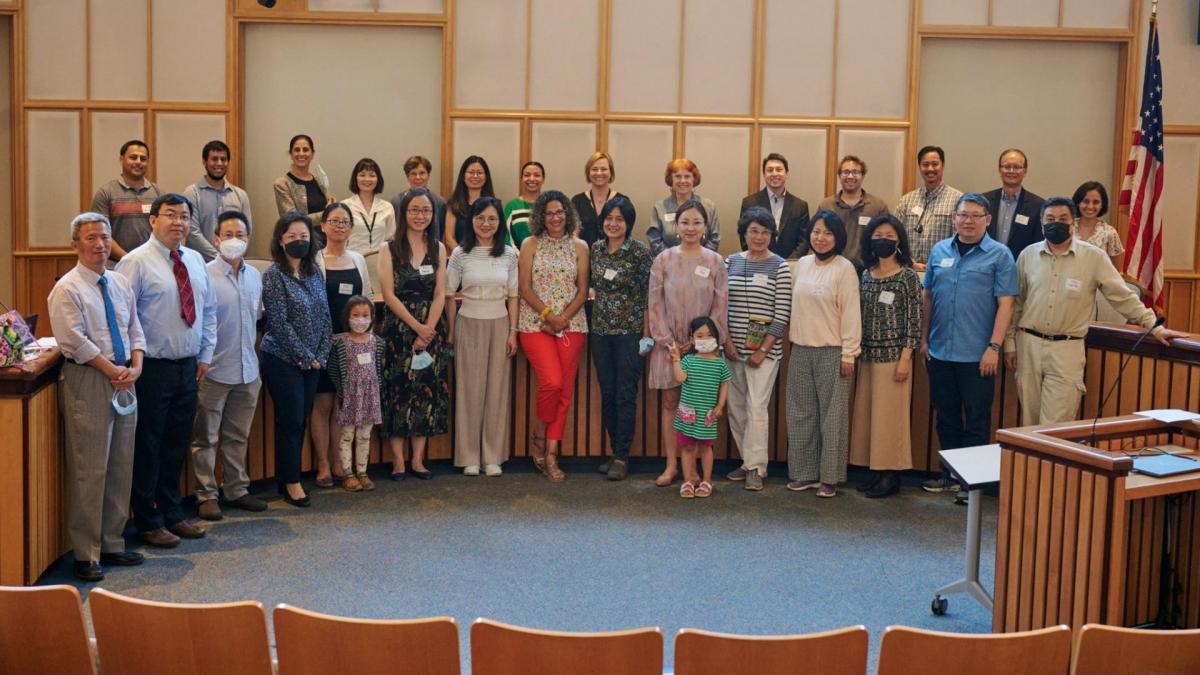 Mountain View breaks language barriers to create a community for all
Karina Gonzalez is the digital media producer for Western City magazine; she can be reached at kgonzalez@calcities.org.
---

Since 1998, the city of Mountain View has sought to meet the needs of its growing and diverse community through its Multicultural Engagement Program. The city offers various services and provides vital information in multiple languages for residents through the program.
"In the city of Mountain View, our mission and motto is a "Community For All" and as part of that, we want to make sure that we have everyone's voices included," Mountain View Council Member Ellen Kamei said.
The city of Mountain View's "Community For All" commitment to diversity and inclusion includes the creation of the Spanish and Chinese Language Civic Leadership Academy programs. The Civic Leadership Academy is an eight-week program designed to improve participants' understanding of local government and city services.
Watch the video
"A lot of times, people only interact with government when it's kind of something negative, or something happens, or they need help, and the Civic Engagement and Leadership Academies are a great way for people to get involved in a positive way and maybe have some resources that they didn't know existed," Kamei said.
The city first launched the Spanish Language Civic Leadership Academy in 2017 as part of the city's Community for All mission to promote strategies to protect vulnerable populations and preserve the socioeconomic and cultural diversity of the community.
"Protecting our diverse communities was important and having this Academy was a vehicle, a platform to engage people, to increase participation and knowledge so people understand what this building [Mountain View City Hall] is all about," said Nancy Ducos, a multilingual community outreach program coordinator for the city.
The Academy brings together a group of residents who share the same language and are eager to learn more about their city. Each week, participants learn about a particular issue — such as housing or transportation — and meet with council members and city staff.
The success of the Spanish Language Civic Leadership Academy helped motivate the city to launch the first Chinese Academy for Mandarin-speaking residents.
"In the city of Mountain View, we saw our recent 2020 Census numbers, and our Asian American population rose to over 30%," Kamei said. "One of my passions the last four years is bringing more voices and a diversity of voices to our civic engagement process."
The city welcomed the first group of Chinese Language Civic Leadership Academy participants in April 2022.
"The Chinese community is getting bigger and bigger in recent years but there's a lot of people — either they have [a] language barrier, or they are shy and not getting used to a lot of community activities yet — but they still have the desire [to get involved]. I feel this would be a great opportunity for us to get involved," said Dan Cheng, one of the program's participants.
For residents like Elynne Cai, part of the program's appeal is meeting and interacting with city council members on a personal level.
"It's very inspirational to hear the stories about council members … their personal stories behind how they became city members, how they transitioned from their full-time jobs to become council members," Cai said.
Not only are participants able to take away valuable information, but city staff are able to learn from residents as well.
"It's a great way for us to get feedback of what's working, what's not working so I really see it as a two-way street to kind of open the pathways of communication for government," Kamei said.
Through the Academy, residents not only learn how to participate and get involved in issues that affect the community, but they also build relationships with their neighbors.
"They develop a sense of belonging and a sense of duty to share the information they have," Ducos said. "They know who to go to — there is a connection. How to navigate the system and understand that their voices count."
Once the program is complete, participants can join an ambassador program, where the group can stay connected to each other and help spread the word about city events and services.
Since the Spanish Civic Leadership Academy began in 2017, 112 residents have graduated from the program. The first Chinese Language Civic Leadership Academy ended in June 2022 with 17 program graduates.
Some graduates of the Civic Leadership Academy have applied for Mountain View boards and commissions, and even city council.
For some participants, the Academy inspires them to be more active members of the community.
"It's a privilege to join the first Academy and I would love to share what I learned with my friends who live in Mountain View as well," Cai said.