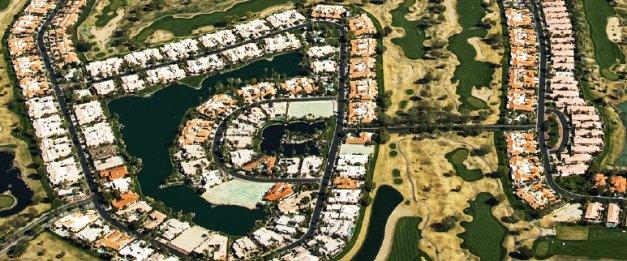 Neglecting Annexation and Incorporation Will Not Serve the State's Growth Goals
Kirstin Kolpitcke is a legislative representative for the League and can be reached at kkolpitcke@cacities.org. Dan Carrigg is the League's legislative director and can be reached at dcarrigg@cacities.org.
---
As California's Legislature emerges from a decade of severe budget deficits, many are celebrating the achievement of a balanced budget. Closing the state's massive deficit required severe spending cuts, a major boost from the taxpayers and a slowly recovering economy. But the desperate budget decisions made in recent years have policy impacts, whether it is the cost of attending public universities, potential increases in crime from realignment or the state's capacity to compete for jobs. Amid the budget wreckage, major questions also remain about the ability of cities to continue to grow and prosper.
Throughout history cities have served as centers of commerce and culture. This is certainly the case in California — the names of our major cities are known throughout the world. The Golden State's cities serve more than 83 percent of its residents and provide a range of municipal services including police, fire, libraries, parks and recreation, water, sewers and waste disposal. Cities also maintain a network of streets and roads.
State policies for achieving sustainability, greenhouse gas reduction, smart growth, infill and transit-oriented development and preserving farmland and open space have staked much on the role and success of cities. Yet the state's recent actions have signaled a lack of appreciation for the vital function cities serve as centers of commerce and providers of essential quality-of-life services for the vast majority of California's population.
The de facto state approach to cities appears to be one of neglect. When it comes to economic development, infrastructure and absorbing growth, cities are now on their own. The state discarded redevelopment — the most powerful municipal tool for upgrading urban cores, decontaminating brownfields, building affordable housing and transit-oriented development and countering urban sprawl. Revenues that supported new cities and cities that annexed inhabited areas were taken with no public process, leaving some cities on the verge of disincorporation. The message being sent is that while growth will occur, the state no longer will expend the effort to support how and where it happens.
SB 89 Leaves Incorporation and Annexation Policies Upended
As part of a push to close the budget gap in 2011, the Legislature passed SB 89 (Chapter 35, Statutes of 2011) without a public hearing. The measure swept allocations of the Vehicle License Fee (VLF) from cities and Orange County as part of a scheme to fund realignment programs, which included grants for local law enforcement previously paid from the state General Fund. These local VLF revenues included special allocations dedicated by all other cities to assist newly incorporated and annexed territories. The allocations were established by League-supported legislation to compensate new cities and annexations for provisions of the 2004 VLF-property tax swap, which failed to include the in-lieu property tax adjustments that other cities receive. In addition, these VLF allocations supported state Local Agency Formation Commission (LAFCO) policies that encourage service consolidation, including the annexation of islands of inhabited unincorporated territory. Incorporations also uphold state objectives to control sprawl, because LAFCO policies guide city growth but have less effect on unincorporated county growth.
The timing of SB 89 could not have been worse for Jurupa Valley, the state's newest city, incorporated on July 1, 2011. Before Jurupa Valley incorporated, the Riverside County LAFCO determined that county agencies could not provide services to the Jurupa Valley community "… in a more efficient and accountable manner. Incorporation will allow for increased local accountability."1
As a result of SB 89, the city lost more than one-third of its General Fund. According to an Oct. 25, 2012, article in the Press Enterprise, "Over the past two fiscal years, Jurupa Valley has lost more than $13 million in state revenue. The city expects to run out of money by June 30, [2013], the end of the current fiscal year."2 Without some sort of reinstatement of the lost revenue or having the county contribute funding, Jurupa Valley faces possible disincorporation.
Three other newly incorporated cities have also lost funding because of SB 89. Fontana, San Jose and many other cities that made the state-supported policy decisions to annex and serve inhabited unincorporated areas were undercut and lost the revenue they relied upon when making those decisions. The policy signals and future impact of SB 89 are obvious: Cities no longer have any incentive to annex and serve inhabited unincorporated areas. Furthermore, without the prospect of future incorporations the state will be faced with more unincorporated county growth patterns, which historically have been less dense than city-centered development.
SB 244's Leverage Will Reduce Other Annexations
Another recent law with good intentions but unintended consequences is SB 244 (Chapter 513, Statutes of 2011). Inspired by advocates concerned about the poor services and infrastructure conditions for low-income people in county unincorporated areas, this bill was designed to promote annexation by adjacent cities. The advocates sponsoring the bill observed that the quality of infrastructure and services in cities were superior and sought leverage to increase the likelihood of future annexation. The law requires that any area of proposed annexation contiguous to a disadvantaged unincorporated community must include an application to annex the disadvantaged unincorporated community as well. The bill essentially asks those who seek a financially viable annexation to annex an area that's less than financially viable in hopes that the monetary incentives of the first annexation are so beneficial that they can sustain the financial losses of annexing the disadvantaged unincorporated community.
However, while the intent is understandable, the additional financial burden of annexing a disadvantaged unincorporated community will stall other viable annexations. While the law is still relatively new and interest in annexation has slowed with the economy, one example illustrates its impact.
On Jan. 6, 2012, the Riverside County LAFCO denied a proposal to annex two unincorporated areas that included about 625 acres adjacent to the City of Desert Hot Springs. The LAFCO report states, "Most importantly, recently enacted legislation prohibits the approval of this annexation since it excludes an adjacent disadvantaged unincorporated community. As a result, staff recommends denial of Annexation 29 to the City of Desert Hot Springs."3 The annexation will not be pursued any further.
Revenue Neutrality Compounds Incorporation Challenges
Prior to the passage of SB 89, city incorporations were already significantly limited by the revenue neutrality law adopted in the early 1990s during yet another state budget crisis. As a result, jurisdictions fortunate enough to make incorporations pay their way, or "pencil out," were typically the exception rather than the rule.
"Revenue neutrality" essentially means that the incorporating city gets to keep only the amount of revenue that the county was spending in the area prior to incorporation, not the amount of revenue generated within the area. For example, the incorporation proponents for the City of Elk Grove agreed to give the county a percentage of property tax that would decline over 25 years while keeping other taxes, such as the sales tax and transient occupancy (hotel) tax. Under the revenue neutrality law, counties are in a position to drive hard bargains that limit the ability of new cities to pencil out. That is why in recent years the VLF allocations became so critical to helping cities like Jurupa Valley incorporate.
Some at the state level may view the incorporation question as making no real difference. That view has serious flaws.
California anticipates annual population growth of approximately 300,000 to 400,000 people in the coming years. These people will need essential community services and a place to live. What is the most appropriate land-use solution to meet the challenge of this growing population?
From a growth perspective, an area proposed for incorporation already has a level of development previously approved by the county; in many cases such growth was not subject to LAFCO review. Incorporation will ensure that future expansion complies with LAFCO policies, which reflect state priorities. City incorporation efforts are also one of the most fundamental expressions of democracy. Affected residents may be dissatisfied with growth patterns approved by the county, the remoteness of government offices, the quality of public services, emergency response times and the lack of parks or other desired amenities. Once a city is incorporated, public engagement often increases as more attention can be paid to local needs and desires. The thriving communities of Elk Grove, Rancho Cordova and Citrus Heights in Sacramento County provide examples of the community empowerment that incorporation can bring. Residents of East Los Angeles and Carmel Valley have long desired self-governance for the same reasons.
Going Forward
It serves little purpose to rehash the past, but the future offers opportunities for change and rectifying the problems described here. As California's economy recovers, the challenges of growth will return. Where should this growth be directed? How will infrastructure and services to support growth be provided? If strong cities are truly important to the state's economic future and growth goals, then the broken policies affecting California's cities must be repaired.
---
Key Legislation Articulates State's Vision for Sustainability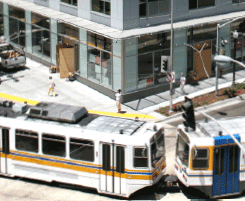 In recent years, the State of California has enacted key legislation that focuses on reducing greenhouse gas emissions in an effort to address the impacts of climate change:
AB 32 (Chapter 488, Statutes of 2006) requires the California State Air Resources Board to adopt a statewide greenhouse gas emissions limit to be achieved by 2020 that is equivalent to 1990 statewide greenhouse gas emissions;
SB 375 (Chapter 728, Statutes of 2008) requires each metropolitan planning organization to prepare a sustainable communities strategy that, if implemented would achieve the greenhouse gas emissions reduction targets established by the California Air Resources Board; and
AB 857 (Chapter 1016, Statutes of 2002) established state planning priorities that promote infill development, protect environmental and agricultural resources and encourage efficient development patterns.
---
Footnotes:
[1] Local Agency Formation Commission of Riverside County, "Approving the Reorganization to Include Incorporation of Jurupa Valley," Resolution 12-10).
[2] Sandra Stokley, "Jurupa Valley: County goal is city's survival" (Press Enterprise, Oct. 25, 2012).
[3] Riverside County Local Agency Formation Commission Report (LAFCO 2011-08-5-Reorganization to Include Annexation 29 to the City of Desert Hot Springs (New World Lifestyle Communities) and Concurrent Detachments from the Riverside County Waste Resources Management District, Jan. 26, 2012).
---

---
This article appears in the March 2013 issue of Western City
Did you like what you read here? Subscribe to Western City
---