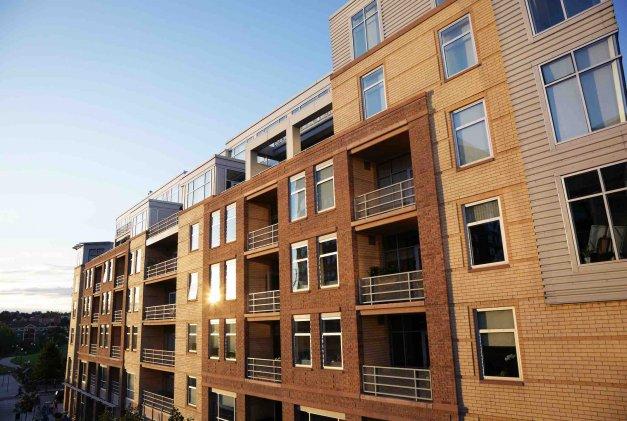 New Housing Laws Change How Cities Process Housing Applications
Barbara Kautz is a partner with Goldfarb & Lipman LLP and can be reached at bkautz@goldfarblipman.com or (510) 836-6336.
---
On Sept. 15, the last day of its 2017 session, the California Legislature responded to the state's housing crisis by passing a landmark housing package of 15 bills. Gov. Jerry Brown signed the package on Sept. 29, 2017. The bills provide funds for affordable housing — much of it designated for local government — in exchange for requirements to streamline housing development approvals.
Though the December issue of Western City included a brief description of all of the bills in the housing package, this article provides a more extensive overview of the additional requirements the bills impose on cities and highlights the changes cities must make in the way they process housing applications.
Processing of Housing Applications
AB 678, SB 167 and AB 1515: Changes to Housing Accountability Act Affect All Housing Development Projects. Cities are prohibited from denying or reducing in density any housing project conforming with all "objective" General Plan, subdivision and zoning standards unless specific findings can be made. AB 678 (Bocanegra, Chapter 373, Statutes of 2017) and SB 167 (Skinner, Chapter 368, Statutes of 2017), which are identical bills, further require that local governments provide developers with a list of any inconsistencies between a proposed project and all local plans, ordinances, guidelines and standards within 30 to 60 days after the housing application is deemed complete or the project will be "deemed consistent" with all local policies. These two bills and AB 1515 (Daly, Chapter 378, Statutes of 2017) give much less deference to local governments' findings of consistency with local plans, requiring that all findings be supported by a "preponderance of the evidence" and allowing the courts to give just as much weight to an applicant's evidence of consistency.
SB 35: Streamlined Approval for Some Housing Projects. SB 35 (Wiener, Chapter 366, Statutes of 2017) seeks to streamline the approval process for some housing developments. A multifamily housing project proposed in a city that has not issued enough building permits to satisfy its regional housing allocation for lower- or above moderate-income housing may be eligible for ministerial approval with no review required under the California Environmental Quality Act (CEQA). The city must provide an initial list of any inconsistencies within 60 to 90 days of application submittal and reach a final decision within 90 to 180 days of application submittal. To be eligible for streamlined approval, the project must:
Comply with "objective" zoning and General Plan standards;
Provide either 10 percent or 50 percent lower-income housing;
Be located in an urban area; and
Commit to paying prevailing wages or, in some cases, using a "skilled and trained workforce."
However, SB 35 excludes numerous sites from this streamlined review, including sites in the coastal zone and properties that have contained housing occupied by tenants within the last 10 years.
SB 166: Maintaining Sites to Meet Affordable Housing Needs. The No Net Loss provision in state law does not allow cities and counties to downzone sites or approve projects with fewer units than shown in their housing elements unless enough sites remain to meet the housing need assigned to the city or other sites are made available for housing. SB 166 (Skinner, Chapter 367, Statutes of 2017) extends this requirement to projects where sites are not developed for the income category shown in the housing element, such as when a market-rate project is proposed on a site shown as suitable for lower-income housing. This statute applies only to general law cities and counties.
Return of Rental Inclusionary Housing
AB 1505: The Palmer Fix. Since the Court of Appeal's 2009 decision in Palmer/Sixth Street Properties L.P. v. City of Los Angeles, local agencies have not been able to require affordable housing in rental projects. AB 1505 (Bloom, Chapter 376, Statutes of 2017) provides specific authorization for these requirements, as long as alternate means of compliance, such as in-lieu fees or land dedication, are also provided. If local ordinances are adopted or amended after Sept. 15, 2017, and require more than 15 percent low-income housing, the state Department of Housing and Community Development (HCD) under certain circumstances may review the ordinance and require an economic feasibility study.
Accessory Dwelling Unit "Cleanup" Legislation
AB 494 and SB 229: Further Easing Restrictions on Accessory Dwelling Unit Construction. AB 494 (Bloom, Chapter 602, Statutes of 2017) and SB 229 (Wieckowski, Chapter 594, Statutes of 2017) make a number of clarifying edits to Government Code Section 65852.2, which was significantly overhauled last year to reduce restrictions on the construction of second units or accessory dwelling units (ADUs). AB 494 reduces the maximum parking that a city may require to one space per unit regardless of the number of bedrooms; it also eliminates a city's ability to prohibit tandem parking or parking in setback areas unless health or safety findings can be made. SB 229 requires a city to permit ADUs within existing structures in all zones where a city permits single-family use. Most significantly, SB 229 restricts the ability of special districts and water corporations to impose utility connection fees and capacity charges on new ADUs.
Housing Element Annual Report Requirements
SB 35 and AB 879: Enhanced Annual Reporting. SB 35 requires cities and counties to prepare annual reports that include the number of housing units receiving all discretionary entitlements, building permits and certificates of occupancy. AB 879 (Grayson, Chapter 374, Statutes of 2017) includes additional technical requirements for annual housing element reports and directs HCD to evaluate the reasonableness of local fees charged under the Mitigation Fee Act by June 30, 2019. Requirements for annual reports have been extended to charter cities.
Funding for Planning and Affordable Housing
SB 2: Permanent Source for Housing — Recording Fee. SB 2 (Atkins, Chapter 364, Statutes of 2017) provides a "permanent source" of funding for affordable housing by imposing a $75 to $225 recording fee on certain real estate documents, projected to raise $200 to $300 million per year. Significantly, in 2018, half of the funds generated by the fees will be provided to local government for planning to streamline review of housing projects. In 2019 and thereafter, 70 per-cent of the funds will be provided to cities and counties for affordable housing. HCD is directed to provide guidelines for use of the funds.
What Cities Should Do to Comply With the New Housing Laws
Educating Decision-Makers and the Community. Cities should inform city council members, planning commissioners and the public about changes that may need to be made in processing housing applications and limitations on local discretion.
Processing Housing Applications. Most critically, cities must process housing applications according to the new statutes. In particular, agencies must:
Provide applicants for housing projects with a list of inconsistencies with all "plans, programs, policies, ordinances, standards, and requirements" within 30 days after the application is deemed complete for projects with 150 units or less or within 60 days for larger projects. Cities should assemble a complete packet of these requirements and may want to require applicants to demonstrate consistency as part of a complete application package;
Evaluate requests for SB 35 streamlined review and meet the bill's strict deadlines for reviewing projects. A checklist of SB 35 requirements, which are lengthy and complex, should be prepared so that it can be determined within a few days whether a project requesting SB 35 review is in fact eligible for such review. The short deadlines for reviewing these applications are triggered by the date of submittal, not the date of completeness, so any application requesting SB 35 review needs to be given highest priority;
Develop new information required for annual reports. Charter cities should consider whether they want to submit annual reports to HCD for the past two years; and
Begin discussions about potential planning activities that the city might fund using the 2018 funds generated by SB 2. Some funds may become available later in 2018, but most will be available in 2019.
General law cities subject to SB 166 must review applications on sites listed in the housing element to determine if they contain both the number of units and the income level shown in the housing element. If not, any deficit must be made up either by other sites listed in the housing element or other properly zoned housing sites in the city. To avoid the need to constantly upzone sites when market-rate projects are proposed on sites suitable for affordable housing, cities may wish to consider strategies to make up any deficit in advance of reviewing specific projects. Such strategies could include zoning more sites than needed and requiring construction of affordable units through an inclusionary ordinance.
Revising Ordinances. Cities may need to revisit ordinances to comply with the new ADU regulations and to reinstate inclusionary requirements for rental housing, if desired. Any local ADU ordinance inconsistent with state law is "null and void."
The many bills passed by the Legislature in 2017 seek to solve the state's housing shortage by, in part, limiting local discretion over and review of housing developments. Cities must review projects within the deadlines and limits set by the Legislature if they wish to retain as much discretion as possible.
---
About Legal Notes
This column is provided as general information and not as legal advice. The law is constantly evolving, and attorneys can and do disagree about what the law requires. Local agencies interested in determining how the law applies in a particular situation should consult their local agency attorneys.
---
This article appears in the February 2018 issue of Western City
Did you like what you read here? Subscribe to Western City