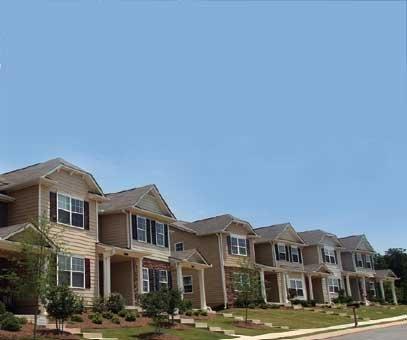 New ILG Guide Helps Local Officials Plan Healthy Neighborhoods
Land-use and planning decisions can have profound effects on the health and well-being of the residents in a community. The physical design and mix of land uses within a neighborhood can create barriers to healthy eating and physical activity, and land uses and transportation facilities can expose some individuals to pollutants. According to the Centers for Disease Control, these in turn can contribute to increased rates of obesity, diabetes, heart disease, asthma and other serious health conditions.1
A new publication from the Institute for Local Government can help local officials plan and build healthier communities. Understanding the Basics of Land Use and Planning: Guide to Planning Healthy Neighborhoods identifies tools and resources that a wide array of local officials — elected officials, members of boards and commissions, and agency staff — can use in making decisions that affect the health and well-being of their communities.
How local officials choose to plan and lay out communities — through the General Plan, zoning and other land-use regulations — affects health. For example, if homes, stores, schools and other places people need to go are near one another and connected by safe and convenient walking and bicycling routes, people are more likely to walk or bike than if these amenities are located farther apart. Studies show that when residents take advantage of these opportunities to increase their everyday activity, it reduces their risks of obesity, diabetes and other chronic health conditions.2
Decisions on how buildings are designed, constructed and renovated have implications for health. Many communities have established architectural standards, green building requirements and other local policies that affect the health and safety of residents and tenants. For example, incorporating "universal design" principles into residential construction — such as requiring that at least one entry to each new or renovated residence be accessible for people with disabilities — can make a neighborhood safer for people of all ages and abilities.
Decisions on the type and character of public facilities and infrastructure affect residents' health and safety. For example, neighborhood streets that carry fast auto traffic can be modified using traffic-calming measures to slow vehicle speeds. "Complete streets" programs can provide safe routes for vehicles, bicycles, pedestrians and people with disabilities. These programs can make it easier for seniors and those with limited mobility to cross busy streets and for children to safely walk and bike to school. As a result, the rate of injuries and deaths from traffic accidents typically declines.
Decisions about programs that are funded through the city budget can affect health. In these tough economic times, local officials often face difficult choices in balancing concerns for public health, safety and welfare. Local officials are acutely aware of the health implications of reducing funding for clinics, mental health programs, senior meals and other traditional health and social services. Other budget decisions can also have an effect on health. For example, budget decisions that close parks or limit park hours can make it more difficult for residents to be physically active and can lead to declines in levels of health and fitness.
The Guide to Planning Healthy Neighborhoods is the third in the Understanding the Basics of Land Use and Planning series of publications. Previous publications in the series include the Guide to Local Planning and the Glossary of Land Use and Planning Terms.
All three publications may be purchased online at www.ca-ilg.org/ilgpubs. Local officials and others may also access a single copy of the digital versions of these publications for their own personal use without charge at:
Guide to Planning Healthy Neighborhoods;
Glossary of Land Use and Planning Terms
The Institute for Local Government welcomes your feedback on these publications and invites you to log on to its website at www.ca-ilg.org/comment and provide a star rating for these publications or add your comments.
---
Footnotes:
[1] U.S. Department of Health and Human Services (UDHHS). Physical Activity and Good Nutrition: Essential Elements to Prevent Chronic Diseases and Obesity. Washington, D.C.: USDHHS, CDC, 2001.
[2] Litman, T. (2002, August 2). The costs of automobile dependency and the benefits of balanced transportation. Victoria, B.C.: Victoria Policy Transport Institute.
---
This article appears in the August 2010 issue of Western City
Did you like what you read here? Subscribe to Western City
---