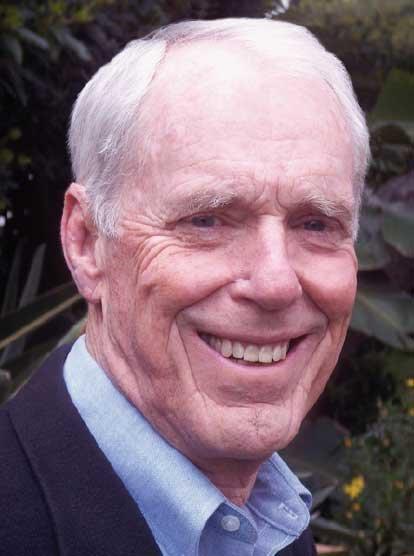 New Internship Program Honors Don Benninghoven's Service to the Institute
Daniel K. Whitehurst is chair of the Institute for Local Government Board of Directors and can be reached at dan@danwhitehurst.com.
---
In February 2009, the Institute for Local Government (ILG) Board of Directors acknowledged retiring Board Member Don Benninghoven by establishing an internship program at ILG in his honor. The board believes a sustained effort to attract bright and motivated people to public service is a fitting tribute to Don's 50 years of commitment to local government.
Don has been involved with ILG in several capacities: as a League of California Cities staff member; as the League's executive director; as the founding executive director of the Cities Counties Schools Partnership and, until earlier this year, as an ILG board member. The hallmark of Don's leadership is his ability to recruit and retain excellent staff and maintain the highest standards of professionalism and ethical conduct.
Next year, ILG will select graduate students in public administration or a related field who are interested in local government careers. The Don Benninghoven Fellows will take on assignments (typically lasting eight weeks) that will help ILG carry out its work of promoting excellence and ethics in local governance in California.
ILG is soliciting donations from Don's friends and admirers to cover the costs of the internship program. Hal Conklin, vice-chair of the ILG board, kicked off the funding with a generous contribution from Southern California Edison.
ILG welcomes donations in any amount. A gift of $200 will cover approximately 5 percent of the expense of one intern. ILG will notify Don of all gifts. Donors' names will also be included in materials related to the program. Contributions may be sent to: Institute for Local Government, Attn: Don Benninghoven Fellowship Program, 1400 K Street, Suite 205, Sacramento, CA 95814.
---
ILG's Program to Honor Public Service
This fellowship program is an example of the ways that ILG celebrates those who promote good government at the local level during their careers.
For more information about ILG's Honoring Public Service Program, visit www.ca-ilg.org/honoringpublicservice.
---
This article appears in the September 2009 issue of Western City
Did you like what you read here? Subscribe to Western City
---