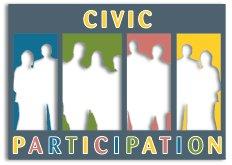 New Report Highlights Growing Political and Civic Impact of Immigrants and Their Children
Greg Keidan is program coordinator of the Institute for Local Government's Collaborative Governance Initiative and can be reached at gkeidan@ca-ilg.org.
---
Grantmakers Concerned with Immigrants and Refugees (GCIR), a national network of foundations, has released a new report that provides estimates of the size and potential civic impact of three immigrant-related populations in California:
Naturalized adult immigrants;
Legal immigrants who are eligible to naturalize (become citizens); and
Immigrants' children who are U.S. citizens and will be able to vote in the next three federal election cycles.
Integration Potential of California's Immigrants and Their Children, commissioned by GCIR and authored by Chicago-based demographer Rob Paral, notes that by 2012, these three groups could number 7.7 million and represent 29 percent of the California electorate (if all those eligible became naturalized).
The report breaks down the data by county, voting districts, and country of origin. Local data and the full report are online at www.gcir.org/about/what/ciii.
In a recent presentation to public officials in Sacramento, Paral highlighted some key findings from the report:
There are more than 9.9 million immigrants in California (27.2 percent of the state population), of whom 4.2 million are naturalized and 2.3 million are eligible to naturalize.
If all 2.3 million of those eligible became naturalized, the number of adult citizens in the state would increase by 10 percent.
Seventy-three percent of Latino children and 94 percent of Asian children who will be able to vote in the 2012 elections have an immigrant parent.
Forty-nine percent of all California children between ages 12 and 17 have an immigrant parent. This means that half of California teens are intimately connected to the immigrant experience.
The GCIR member foundations hope that this information will help draw greater attention of local and state leaders to the civic potential of immigrants and their children and the importance of fully integrating them into the civic and political life of their communities. According to GCIR reports, the availability of key services for newcomers throughout California — such as English classes, immigration legal assistance and citizenship classes — falls far below the demand.
One public official, commenting on Paral's presentation, noted the challenge for many local officials: "How can we empower immigrants so that they call city hall and say they want something to happen? How do you get the immigrant community to move beyond fear and tell policy-makers what they want?"
A number of local agencies are pursuing immigrant integration and engagement strategies (see "Local Governments Reach Out to Newcomer Communities"). The Institute for Local Government is publishing a guide on immigrant civic engagement in fall 2008 to help local officials identify best practices to involve newcomers in identifying their own community needs and in addressing broader community issues.
---
This article appears in the August 2008 issue of Western City
Did you like what you read here? Subscribe to Western City
---