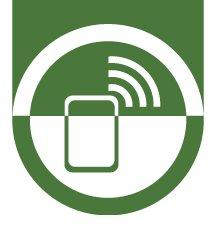 New Website Matches Businesses With Government Incentives
California has led the nation for more than half a century in creating the modern technology economy, generating jobs and building strong communities. Now a new economic development tool for business supports the state's reputation for innovation.
Local governments and the State of California manage thousands of programs and incentives designed to help businesses, but such incentives work as intended only if they are used. If businesses can't find them, these economic development tools are often underutilized.
The California Business Incentives Gateway (CBIG) is the state's first digital marketplace focused on automatically pairing businesses with thousands of economic development programs and incentives offered by state and local governments.
Statewide Associations Encourage Participation
A letter from several statewide associations inviting California cities to participate in the CBIG website was sent to city managers in December 2016. Supporting organizations that signed the letter include the League, California State Association of Counties, California Association for Local Economic Development, California Manufacturers & Technology Association, California Business Roundtable, state Franchise Tax Board and National Federation of Independent Business, California.
Practical Solution Addresses Statewide Need
State Treasurer John Chiang conceived the CBIG project in response to a question posed by the Little Hoover Commission in a 2015 letter to Gov. Jerry Brown and the Legislature that said, "As home to Silicon Valley, California is synonymous worldwide with innovation. California companies have set the gold standard for customer service. But why — when Californians interact with their government — is their experience so much different?"
Chiang's answer is a website that can automatically guide business decision-makers to government incentives. CBIG's goal is to list all business opportunities from the state and local governments in one easy-to-use application.
Using intelligent automation software, CBIG takes information entered by a business and matches its need with accessible tax credits, fee waivers, training grants, loan guarantees and many other pro-business, job-growth tools. After the business selects items of greatest interest, the incentives are placed in a "shopping cart" and the user is directed to the government agency's website for more information and to complete the process. The CBIG portal can also suggest additional incentives to consider and lets users save search results and wish lists.
How to Participate
By uploading details of their programs to CBIG, local governments can — at no cost — expand their outreach to businesses seeking opportunities. To participate in CBIG:
Register your city at cbig.ca.gov;
Upload incentives to your city profile;
Engage local businesses and let them know you are on CBIG; and
Keep incentives updated and current.
Timeframe for Launch
The CBIG website entered a "soft launch" phase earlier this year, with cities and counties and other public agencies having until June 30 to register and post programs to the CBIG portal. Thirty-nine government partners, offering more than 110 incentives, are already participating.
"The site will be made available to businesses later in summer 2017," says Chiang. "This will allow them to conduct searches that will generate focused economic development opportunities geared to their interests and business profile."
For more information on CBIG, email cbig@treasurer.ca.gov or call the Treasurer's Office at (916) 651-0260.
---
This article appears in the May 2017 issue of Western City
Did you like what you read here? Subscribe to Western City
---