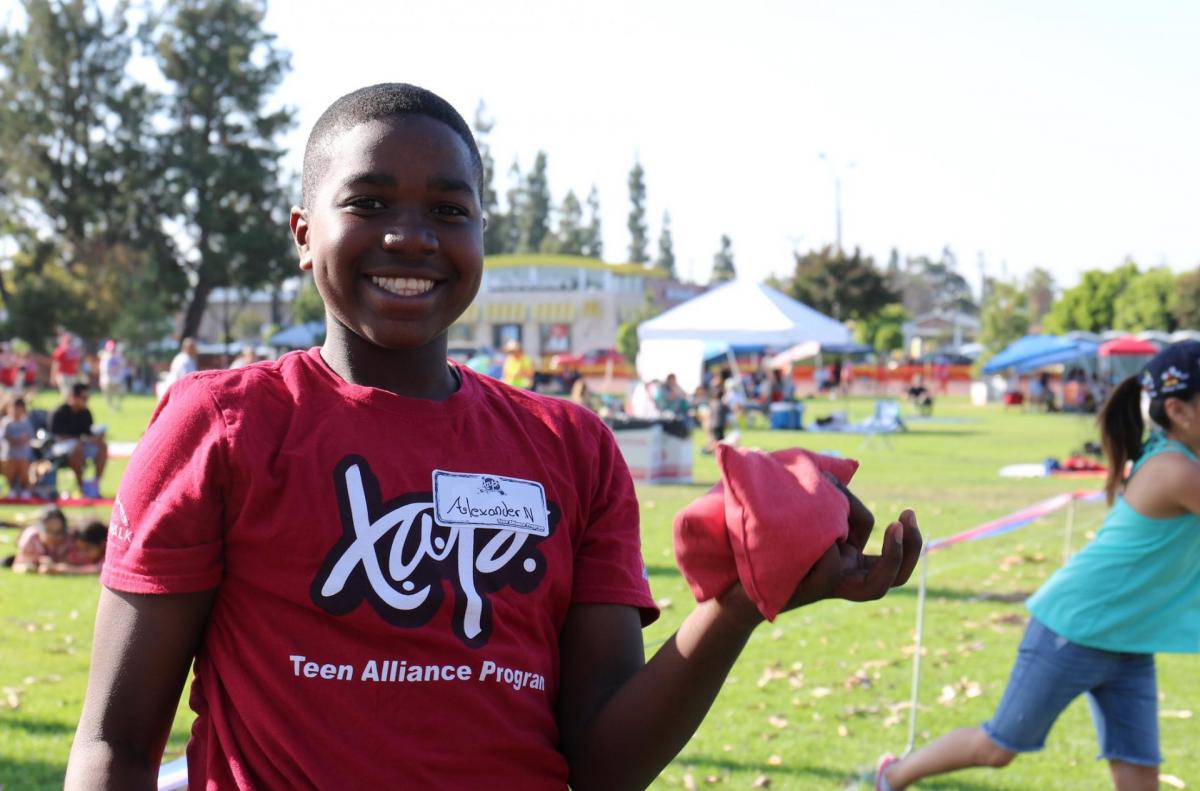 Norwalk Offers Empathy and Critical Support to Teens in Crisis
The City of Norwalk won the award for Excellence in the Health and Wellness category of the 2020 Helen Putnam Award for Excellence program. For more information about the award program, visit www.helenputnam.org.
---
The rates of depression and anxiety among children in the United States have risen steadily in recent years. According to the Centers for Disease Control and Prevention, the number of children aged 6–17 years who were diagnosed with anxiety or depression increased from 5.4 percent in 2003 to 8.4 percent in 2012. Approximately 11 percent of young people ages 12–17 were diagnosed with an anxiety disorder in 2019. Depression and anxiety are two of the most common risk factors for suicide, which is the second leading cause of death for teenagers in the United States today.
In the City of Norwalk (pop. 105,717), located in Los Angeles County, 23.7 percent of the city's residents are under the age of 18, and a substantial portion of that group is between the ages of 13 and 18. In the city's Recreation and Park Services Department, staff who interacted extensively with Norwalk youth expressed concerns that many young residents felt lost, misunderstood, and abandoned. A steadily increasing number of Norwalk teenagers were confiding in staff members about personal struggles related to bullying, mental health issues, and more.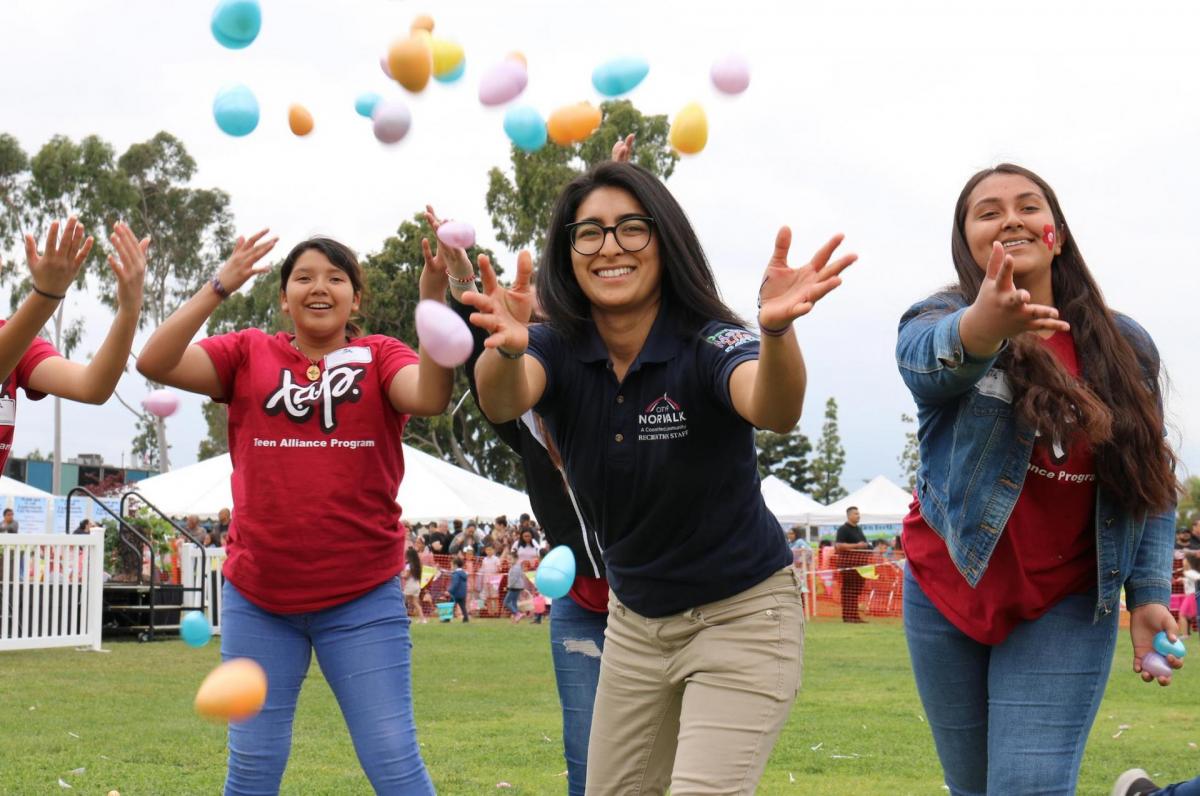 Tragedy Spurs the We Have Project
After a Norwalk teenager died by suicide in 2018, the recreation staff believed that immediate action was needed to help prevent similar tragedies. They sought a way to address risk factors and connect effectively with youths in crisis. To minimize the impact on the department's fiscal resources, a team of recreation staff members volunteered their personal time and video equipment to develop a solution: the We Have Project.
To reach out to young people in the community, the team created a video that features a series of individual, informal testimonials from 12 recreation staffers who work extensively with Norwalk youth. The individual participants speak directly to the viewer and ask, "Have you ever …?" Each person provides a different scenario, including, "… Been told you weren't good enough? Felt pressured to fit in? Been bullied because of your size or weight? Been made fun of because of the clothes you wear? Been cyberbullied because of your ethnicity? Been pressured to do something you didn't want to so you would fit in and be cool?" The group answers in unison, "We have."
In a candid, authentic way, the staff members describe their personal struggles and difficult experiences. In telling their stories, they provide support, offer advice, and encourage youths to share their concerns and challenges with others who can help.
The We Have Project offers a forum for dealing with issues and provides professional resources for Norwalk teens and youth grappling with personal challenges every day. In their video testimonials, the staff members recognize that life can be hard and encourage young people, who may be struggling, to persevere and seek support.
The video also emphasizes that professional resources may be needed to achieve desired outcomes in a manner that is safe and responsible; it includes information linking viewers to relevant resources. These include the National Suicide Prevention Hotline; the Lesbian, Gay, Bisexual and Transgender National Hotline; and Helpline Youth Counseling, based locally in Whittier.
Empathy is a central element of the We Have Project. "You're not alone" and "We're here to help you" are key messages. "If you need someone to listen to you," staff members say, "show up at the Norwalk Teen Center or join the Teen Alliance Program. We are here for you."
About 200 Norwalk teens participate in the Teen Alliance Program (TAP), which is designed to connect local youth with volunteer opportunities, resources for personal growth and development, and positive mentor-mentee relationships with city staff. The group meets monthly to discuss timely topics relevant to Norwalk teens today.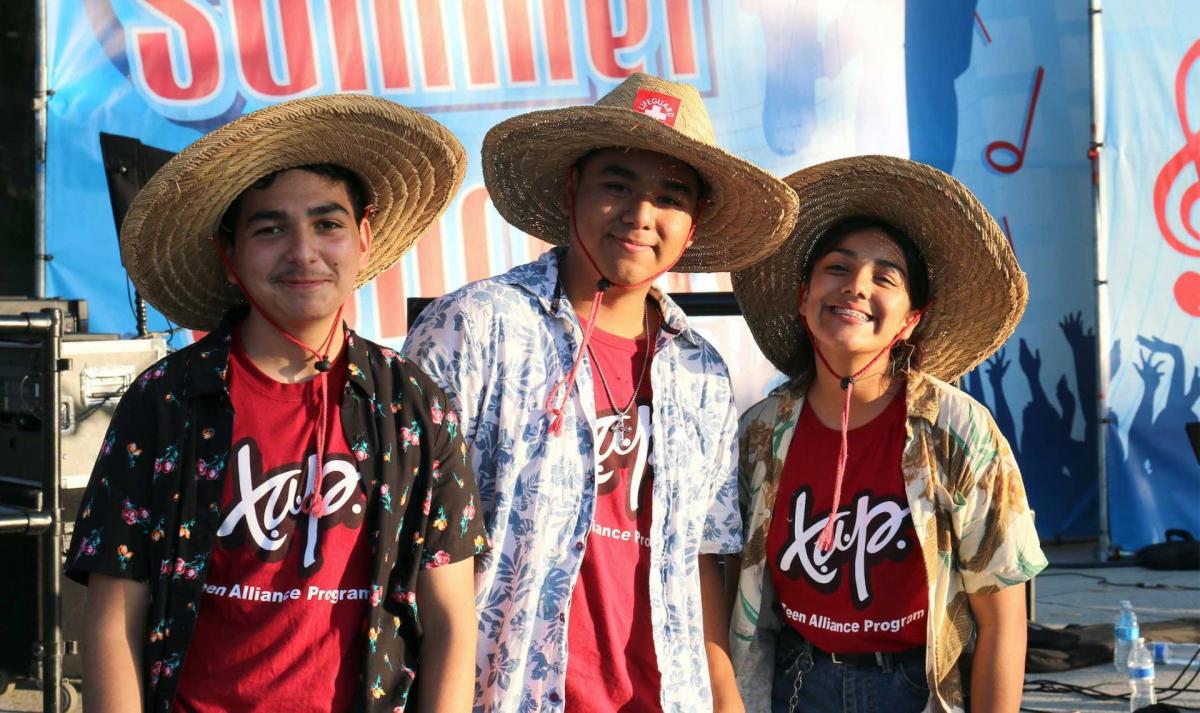 Video Profoundly Impacts Local Youth
In October 2019, Norwalk Recreation and Parks staff debuted the We Have Project video at a TAP meeting that focused on mental health advocacy and began with a presentation from a motivational speaker about maintaining optimism in the face of mental health struggles and negative self-talk. (Helpline Youth Counseling,
an organization dedicated to at-risk, low-income youth in Southern California, helped secure the speaker at no cost to TAP, which has limited funds.) After the speaker concluded, the We Have Project video was shown and generated immediate, positive reactions from the audience, which also included a few parents. Recreation staff answered questions and encouraged the TAP members to share the video with their friends.
In response, TAP members acted as ambassadors for the video and helped push it out to the community via social media. The local high schools also received copies of the video to share with students and teachers.
Following the debut of the We Have Project, the mother of a Teen Alliance Program member approached Recreation and Park Services staff with tears in her eyes. She told them that her son, who has special needs, struggled to feel accepted in many other social settings, and that she was astonished by the willingness of staff to create a video that encouraged self-care and the development of supportive relationships with people of all ethnicities, genders, and abilities. In addition, she said, her second child was in mid-transition and the inclusion of LGBTQ support information in the video "means more to me than you could ever know."
Norwalk Mayor Jennifer Perez was also emotionally moved by the video. "Norwalk Recreation and Parks staff have the unique challenge of providing services and support to a population that has felt misunderstood for generations," she said. "They were able to provide an outlet for youth to feel heard, recognized, and valued — effectively changing an entire way of thinking for Norwalk teenagers. The positive environmental change, coupled with enhanced access to support services, has positively impacted the lives of numerous residents in a way that was previously unimaginable."
In the months following the video's release, the Norwalk Teen Center received an influx of young visitors wanting to discuss issues related to home, work, and school. The center also received messages via social media outlets from teens seeking support. The video helped create a conduit for staff to connect local teens with community resources after one-on-one meetings. And staff also provides advice and a safe place to be heard for countless youths.
Visitors to the Teen Center have reached out to staff about many issues, including suicidal ideation. Staff connects the individuals with social workers from the Norwalk Social Services Center for further support. And after watching the We Have Project video and realizing that Recreation and Park Services staff would care, empathize, and help, a local teenager reported physical abuse at home. Teen Center staff subsequently reported the incident and connected the teen with proper resources to prevent any further decline to the youth's physical and mental health.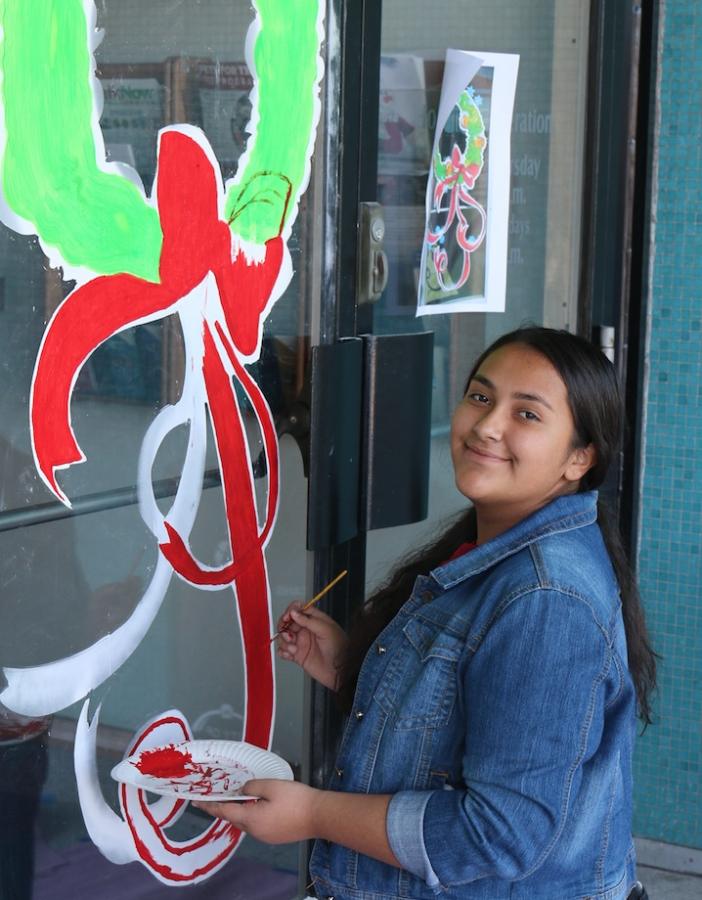 The Project Adapts and Continues During COVID-19 Pandemic
In March 2020, following stay-at-home orders and pandemic public safety protocols, staff adapted the We Have Project efforts, using an app to stay in touch with the TAP members and the youth community. Through the app, local teens stay connected with staff and can access motivational videos and other helpful resources. The Recreation and Park Services staff participate in Teen Talks, which are twice-weekly Zoom calls that host open discussions with local teens. The tone ranges from fun to serious, and discussion topics include coping with current events, the global pandemic, and college preparation.
Recreation Leader James Pedroza was the original visionary of the We Have Program and its main contact person for local youth since the video's debut. He has been "blown away" by the response from Norwalk teenagers. Pedroza said, "We do not know the struggles that these children face daily, but we do know the power of feeling understood. Just communicating to them that we care and empathize has changed some of their lives in unbelievable ways."
Recreation Supervisor Erin Burke has also noticed an impact. She said, "Although the recreation staff has been responding to these issues for years, they finally developed a way to proactively address them and help prevent future tragedies. Offering resources to address mental health issues in the early stages has created a positive impact that has rippled across the community at tremendous speed."
Contact: Erin Burke, recreation supervisor, Recreation and Park Services Dept., City of Norwalk; phone: (562) 929-5706; email: eburke@norwalkca.gov
---
Photo Credit: Courtesy of the City of Norwalk