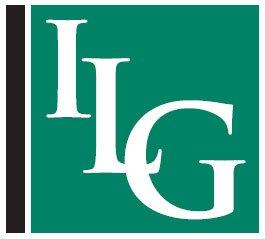 Nurturing Informed Communities In the Digital Age
Local officials know that communities depend on credible and accessible information. As technology continues to affect and change how information flows, local officials face a dizzying array of opportunities to inform — and be informed by — their communities. This information grid is arguably just as important to a community's vitality and success as its physical infrastructure.
According to the Knight Commission on the Information Needs of Communities in a Democracy, the digital age is creating an information and communications renaissance; however, it is not yet serving all community members equally. The commission recommended in its 2009 report, Informing Communities: Sustaining Democracy in the Digital Age, that communities pursue three ambitious objectives:
Maximize the availability of relevant and credible information to all Americans and their communities;
Strengthen the capacity of individuals to engage with information; and
Promote individual engagement and the public life of the community.
The commission notes that informed communities have an "information ecology" where personal and civic information needs are met. In such communities, people have access to the news and information they need to take advantage of life's opportunities and participate fully in systems of democratic self-governing.
Technologies for acquiring and disseminating this information have been changing rapidly and present a number of opportunities. This includes the opportunity to use technology to create a more connected and transparent democracy. On the other hand, local journalistic institutions that have historically been a central part of communities' information infrastructure have been buffeted by financial, technological and behavioral changes. The report concludes, however, that the old forms of journalistic institutions do not need saving so much as new journalistic organizations need to be created.
Local officials can play a leadership role in addressing their communities' changing information needs. Doing so involves pondering a number of questions:
What constitutes informed democracy in the digital age?
How can local agencies best meet the challenges of an information revolution and the ever-changing media landscape?
How can technology assist local officials in promoting informed and engaged communities, as well as agency transparency and effective communication?
Learn More at Luncheon Symposium
These issues will be explored in the Institute for Local Government's Sixth Annual Luncheon Symposium and follow-on session at the League's annual conference this month.
The symposium will feature Professor Peter M. Shane, speaking on the topic of "Informing Democracy: Local Leadership and the Changing Information Needs of Communities." Professor Shane served as executive director of the Knight Commission in 2008 and also as lead drafter of its Informing Communities report. Professor Shane teaches at Ohio State University's Moritz College of Law and is the editor of Democracy Online: The Prospects for Political Renewal Through the Internet.
The session following immediately after the symposium will explore elements of a robust information infrastructure in more detail. Local officials will have an opportunity to share their own communities' experiences and hear from journalists about other information dissemination models.
The perennially popular symposium will be held on Thursday, Sept. 16, 2010, in conjunction with the League of California Cities Annual Conference. ILG gratefully acknowledges the financial support of Comcast for making Professor Shane's and the other speakers' participation in these sessions possible. There is a fee to cover the cost of food at the luncheon. For sign-up information visit www.ca-ilg.org/2010Symposium or contact Carmen Pereira, program assistant, at (916) 658-8208 or cpereira@ca-ilg.org. Space is limited for this special event.
---
This article appears in the September 2010 issue of Western City
Did you like what you read here? Subscribe to Western City
---