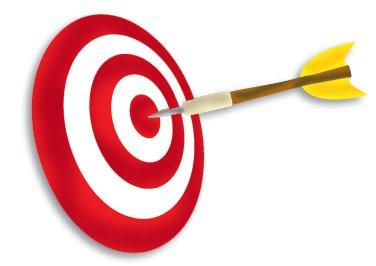 Obsession Can Be a Virtue in Protecting Local Revenues From the State
While public support for our ballot measure is strong, we have to ask ourselves whether we are prepared to devote the effort, resources and focus to this priority to ensure success in November.
Last month in her Western City column, League President Robin Lowe described how the diversity of the League's membership becomes a strength when we focus on our common interests and passion — local control. Time and again I have seen well-intentioned city officials from different parts of the state propose that the League support a position that is not broadly endorsed by the League membership. After all, they reason, it makes sense to them and would be good for their city; why wouldn't it be good for all cities? The honest answer is because their view is not yet a consensus among city officials.
The Value of Tenacity
Earlier in my career I was represented by a state senator whom I liked a lot but who seemed to have his fingers in virtually every policy debate before the state Senate. He was smart enough, but he was often described as being "a mile wide and an inch thick" when it came to following through. Every issue he tackled seemed to get just a few minutes of his attention. As a result, he had much less impact than if he had chosen just a few priorities and devoted most of his time and resources to accomplishing them.
A while later I worked as the manager of a county that was seeking the support of its largest city to help finance a new roadway to serve the city and the rural county. Because I was close to a particular city council member, I was dispatched to talk to him about our priority and our hope for a partnership with the city. After we finished talking about my county's priority, we then spent twice as much time discussing the council member's priority: building another roadway that would serve a different part of the city and county. It didn't matter how often I talked to this council member. He would listen patiently to my pitch, but then we spent as much if not more time talking about his priority — his grand obsession. In the end the city and county reached agreement on both priorities, but it was only his tenacity that led to our supporting his proposal.
Zeroing in on the Goal
When the League board met last November for its strategic planning session with the division, department, policy committee and caucus leaders of the League (a group we call the League Leaders) to plot a strategic course for this year, there was overwhelming consensus that our top priority needed to be protecting local funds from state raids and borrowing through a new statewide ballot measure. The 2009 League General Assembly had unanimously ratified this course of action, and we knew that there was a chance that the litigation then under way to stop the recent redevelopment raid could fail. For that reason, it was imperative that we qualify a ballot measure for the November 2010 ballot to make sure redevelopment and other local funds could never be raided again.
With the help of hundreds of city officials and other volunteers working on their own personal time, we gathered the more than 1.1 million signatures needed to qualify the measure for the ballot; built an outstanding coalition of public safety, transportation, business and other partners; and are now deep into the campaign to pass the measure in November. We have taken major strides to achieve our No. 1 goal, but the work is not yet done.
While public support for our ballot measure is strong, we have to ask ourselves — as I have asked the League board of directors to consider recently — whether we are prepared to devote the effort, resources and focus to this priority to ensure success in November. Perhaps the greatest challenge we face is the last one: Will we be willing to narrow our focus, put our heads down and charge for the goal line on Nov. 2?
The Ultimate Litmus Test
When I raised this with the League board a few months ago, they answered unanimously that every other proposed priority of the League needed to be subject to a simple stress test in the form of a question: Will it help or harm our success with our ballot measure in November? If they conclude the answer is that it will help advance that goal and other strategic interests of the League, we can consider lending our support. If it will hinder passage of the ballot measure, it's unlikely to garner support. If it is unclear, the board will probably take more time to make this assessment and defer the proposal.
I can assure you that the League board and staff are committed to this type of focus to win in November. We invite you to take this journey with us and, once and for all, to make California state government balance its budget without stealing or borrowing local funds. We will do this by passing the Local Taxpayer, Public Safety and Transportation Protection Act of 2010 on Nov. 2, 2010. If you agree, we welcome you to join us as we put on our protective gear, lock arms, lower our heads and move systematically down the field to the end zone and victory. United in this goal we will most assuredly win. The choice and opportunity are ours.
For more information on the initiative to protect local funds from state raids, call your League regional public affairs manager and visit www.savelocalservices.com.
---
This article appears in the July 2010 issue of Western City
Did you like what you read here? Subscribe to Western City
---