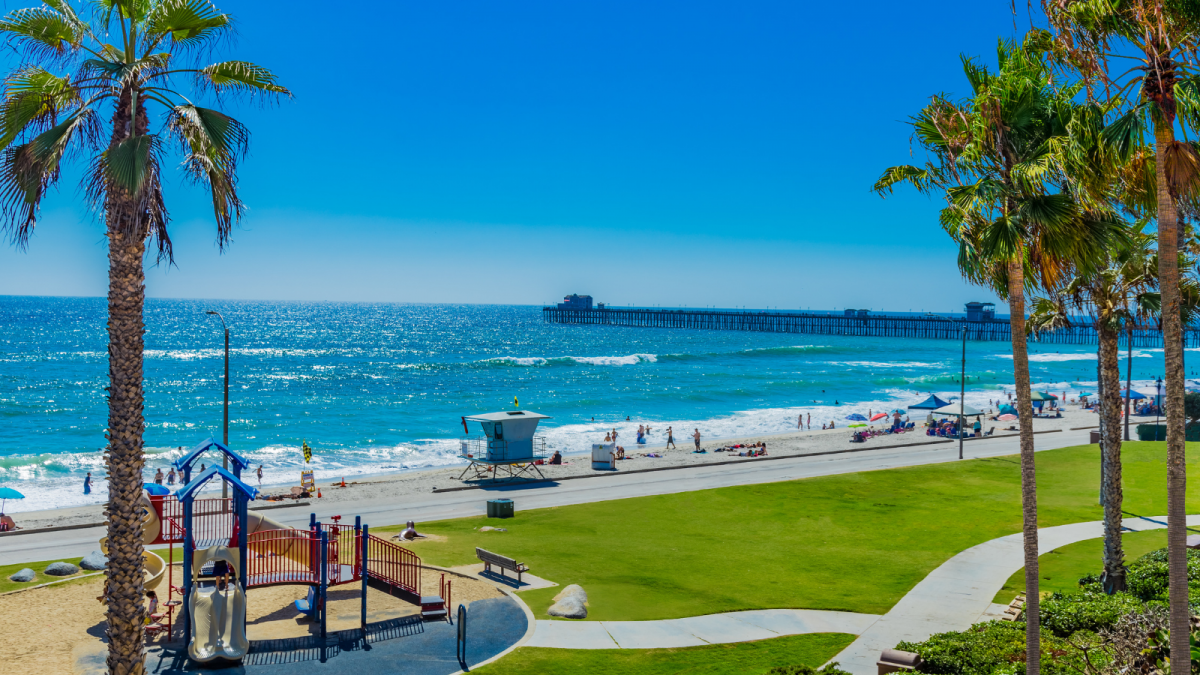 Oceanside's landscape management balances beauty and water conservation
Carolina Alban-Stoughton is a senior content strategist for Calsense; she can be reached at media@calsense.com.
---
Advertisement
Thousands of visitors descend on the beautiful city of Oceanside every week. They are in town to hit the beach, swim or surf, go boating or fishing, and visit the historic Mission San Luis Rey. They come in such numbers that Oceanside's population can swell from just over 170,000 to nearly 200,000.
All these visitors bring a huge benefit to the local economy. Beautifying the local landscape makes sense for both the well-being of local residents and the increased attractiveness for visitors.
But preserving the physical environment is not just an aesthetic imperative, according to Elisa Marrone, the management analyst for water use efficiency at the city of Oceanside. It also serves a vital financial function.
"The problem comes if that living landscape is replaced with concrete or asphalt, or any similar non-permeable surface," she said. "That leaves stormwater unable to soak into the ground and leads to stormwater runoff, which then washes pollutants of all kinds into the sea because it has nowhere else to go."
Stormwater pollution can be a huge problem for a city like Oceanside. It can lead to the city issuing health warnings, and limiting access to the ocean means a drop-off in visitor numbers. That hits the local economy hard.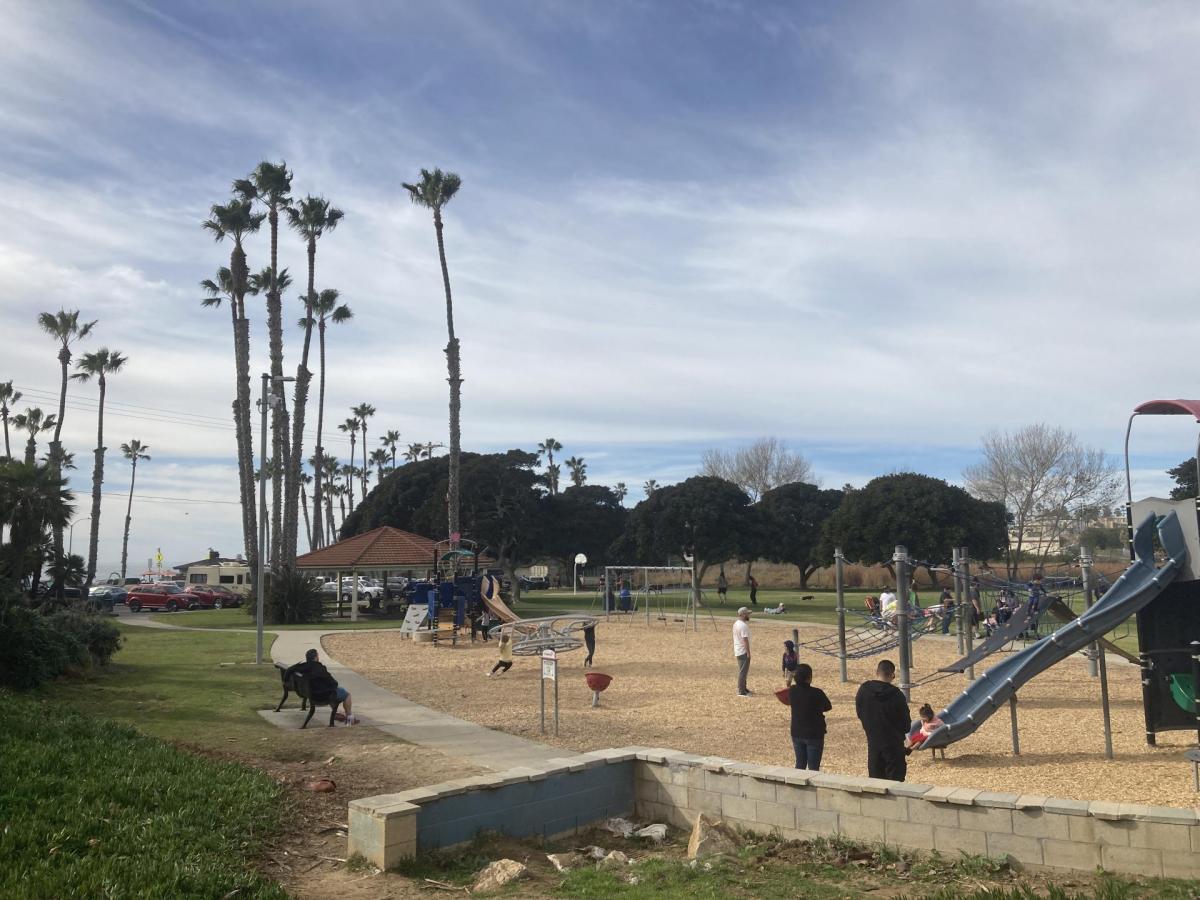 "A city itself is an ecosystem," Oceanside Parks and Beaches Supervisor Mark Garlock said. "Everything interacts. If you make a change to one element, it can have an effect elsewhere, even if that effect is not immediately obvious. Managing the landscape is no exception, and managing the landscape means managing water."
Landscape management is a field that is often dismissed as "just gardening." In reality, a huge amount of specialist knowledge is required. Garlock obtained a range of qualifications for his job: arborist certification, pesticide license, and associate degrees in landscape and turf grass management. He is acutely aware of the role the natural landscape plays within the city.
"The importance of landscape in the urban environment can't be overestimated," Garlock said. "Trees and green spaces provide many social advantages and environmental and economic benefits to the community."
Leading from the front on water management
Unsurprisingly, Oceanside is big on water management. An example of the city's enlightened approach to water use is Pure Water Oceanside: The initiative purifies recycled water to create a local source of high-quality water that is clean, safe, drought-proof, and environmentally sound. The goal is to get 50% of Oceanside's water supply from local sources like Pure Water and recycled water by 2030 instead of faraway places like the Colorado River.
Just as in the natural environment, water connects the disparate elements of the city's ecosystem. And the land use in Oceanside is as diverse as its population, ranging from the city's beaches and residential neighborhoods to commercial and industrial uses. The city has over 2,000 acres of agricultural farmlands in the northeast and a U.S. Marine Corps base as its neighbor to the north. There are also more than 600 acres of parks and sports facilities for community use.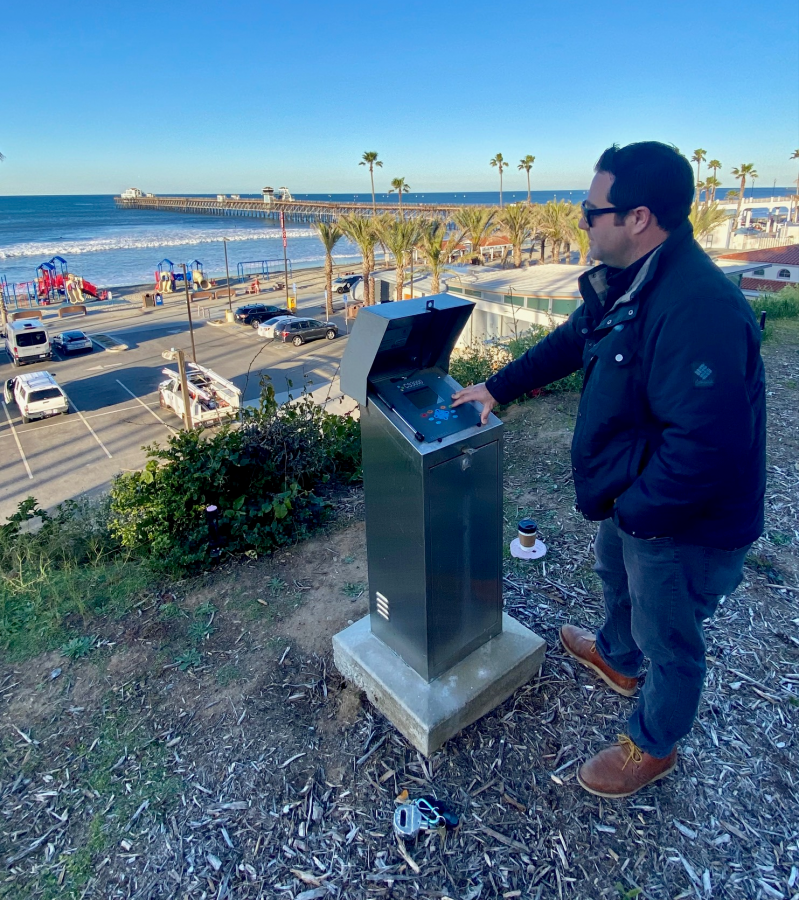 Oceanside born and bred, Garlock and his team of four are responsible for irrigating 208 acres of those parks. Most of that irrigation is controlled by technology from Carlsbad-based smart irrigation control pioneer Calsense. Thirty-seven Calsense controllers automate the watering schedule, using evapotranspiration data to calculate precisely how much water plants and trees require, factoring in rainfall, soil and plant types, shade, and ground topography.
Watering typically occurs overnight in Oceanside. The next morning, Garlock receives alerts from the Calsense system via email letting him know if any issues need to be addressed, such as leaks or electrical malfunctions. Where there is an issue, Calsense controllers shut off that area of the irrigation system until it can be fixed. The rest of the system remains in operation, thus preventing a potentially substantial waste of water.
"When it comes to irrigation and water management, it's about working efficiently," Garlock said. "It allows me to allocate crews and resources appropriately. When it rains, I don't have to send staff out to all these sites to shut down the irrigation, because it's centrally controlled. Crews can spend their time performing other aspects of park maintenance.
"If there's a leak, without the alerts we get from the system, it may go unnoticed for anywhere from one to two weeks. There is a potential for a lot of wasted water and damage to plant material. Receiving daily alerts allows crews to identify the problems and repair them in a timely manner."
Marrone says utilizing this sort of smart irrigation technology is an area where the city can lead by example. "As the rules in California regarding commercial water use are further refined and tightened to address the ongoing drought and water shortage issues, we're anticipating those sorts of conversations happening more frequently," Marrone said. "Smart irrigation can be a good solution for large landscapes. It prevents overwatering, which can be one of the biggest problems, and it monitors the system for breaks and leaks."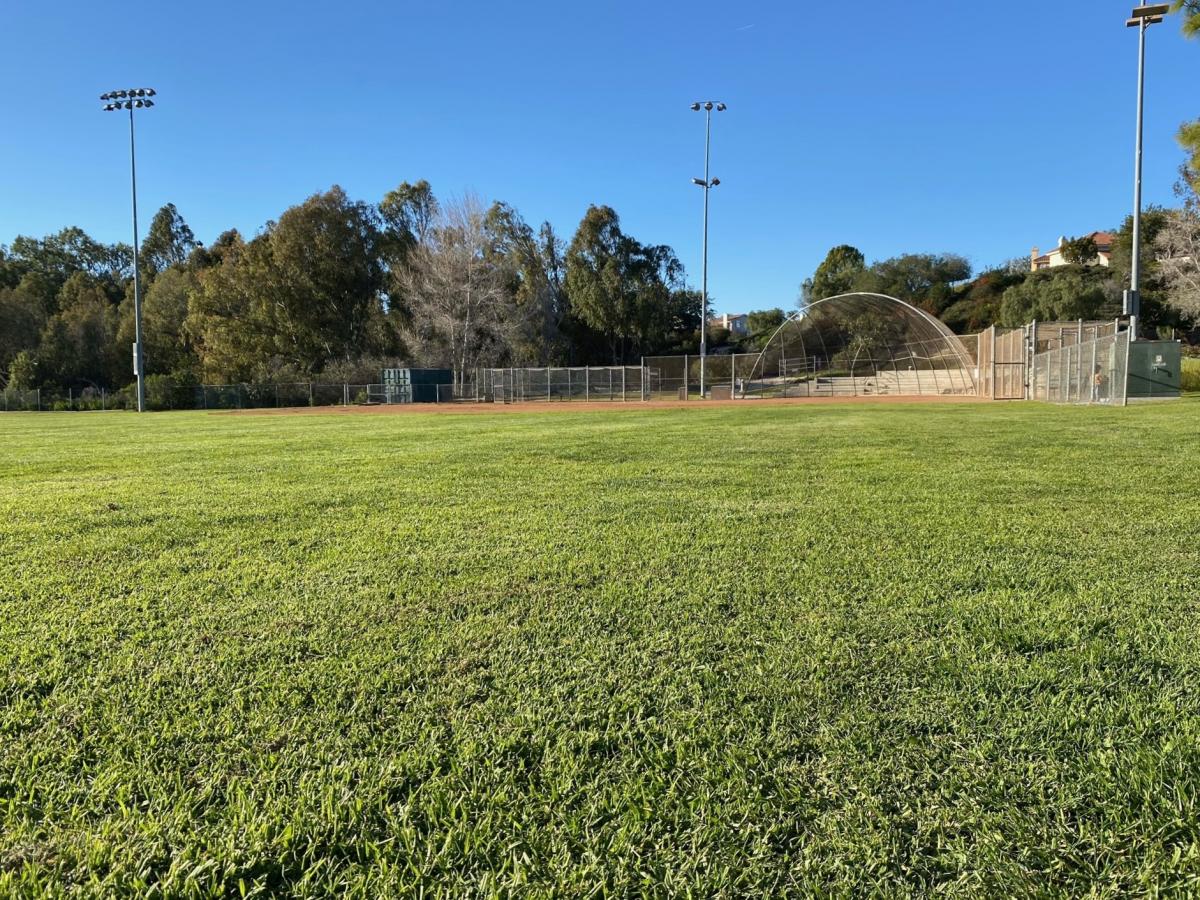 Local knowledge for local landscapes
Managing the urban landscape is not just about investing in equipment and technology. It means investing in the people who work to maintain it.
"I'm really big on training and keeping my employees up to date with the most current technology and industry standards," Garlock said. "Irrigation's a very skilled trade … You need to know plant identification, water requirements for different types of plant material and soil types."
That is not always straightforward in California. In the 1980s and 90s, there was a push to plant flora native to South America and Asia. Then there was a shift to installing plant material native to Australia and the Mediterranean region, both of which have similar climates to Southern California. Now, more native plant use is encouraged.
"You see native plant material used for erosion control, so you'll often find it on slopes," Garlock said. "Mature native plant materials are actually hard to maintain because they don't like water in the summertime. There's a dormancy period, which is natural for them, but people don't always realize that. The plants expect water in winter through early spring, but people worry they're not getting enough water in summer, when in fact watering then can result in the death of the plant."
This is another area where Oceanside is leading by example. The city offers resources to people and organizations who want to learn more about plant selection and maintenance in the local area.
"We can point people to cooperative and master gardener programs, or to free classes on topics such as irrigation, mulch, and how to make changes to their yard or landscape," Marrone said. "Switching to appropriate plant materials is a smart and efficient way to make the most of our water resources. But it's not just about that. We want to encourage a mind shift in the way we think about beautiful yards, away from just carpets of green grass towards a broader appreciation of plant materials that look amazing and play an active role in that urban ecosystem."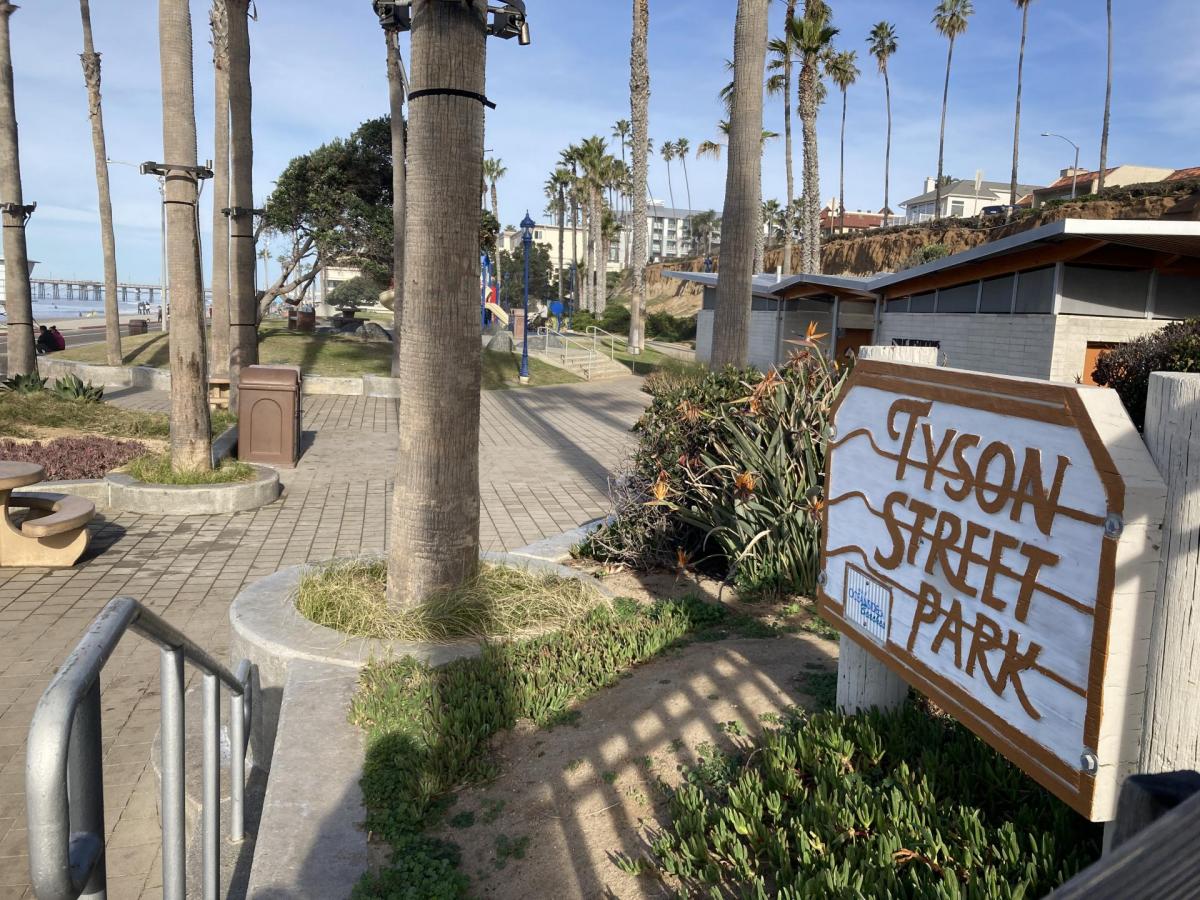 Keeping the city ecosystem in balance
There is a balance to the city's ecosystem. Understanding the plants themselves and maintaining the urban environment, including fields and parks, has a direct impact on the beaches and tourism in Oceanside. The city offers rebates to those who replace their turf responsibly, ensuring there are ways to retain stormwater and filter it slowly into the ground.
A key part of that turf replacement rebate program involves using a more efficient irrigation system than the spray sprinklers of the past. That is as true for the city's green spaces as for private yards. That's why you'll even see Calsense smart irrigation used down at Oceanside's beaches, park spaces, and public landscaping.
Those Calsense systems are doing their part to keep the beaches open, the landscape beautiful, conserve water, encourage visitation, and provide mental well-being for residents. It all ties together. Garlock encourages his team to appreciate the importance of their work as they go about maintaining the city's irrigation system and landscape.
"Now the circle has turned, and I have a five-year-old who is playing in those same parks that I played in as a kid; the parks I'm now responsible for maintaining," Garlock said. "It means a great deal to city staff to see the public engaging in positive activities in a park setting."
Calsense creates sophisticated smart irrigation solutions built on a foundation of technology, education, and partnership. To discuss how Calsense can help keep your city green without wasting water email info@calsense.com.